Happy New Year, Ladies!
We're back and kicking off 2021 with The Ten List, my fun and thoughtful monthly round up of style, beauty, food and entertainment.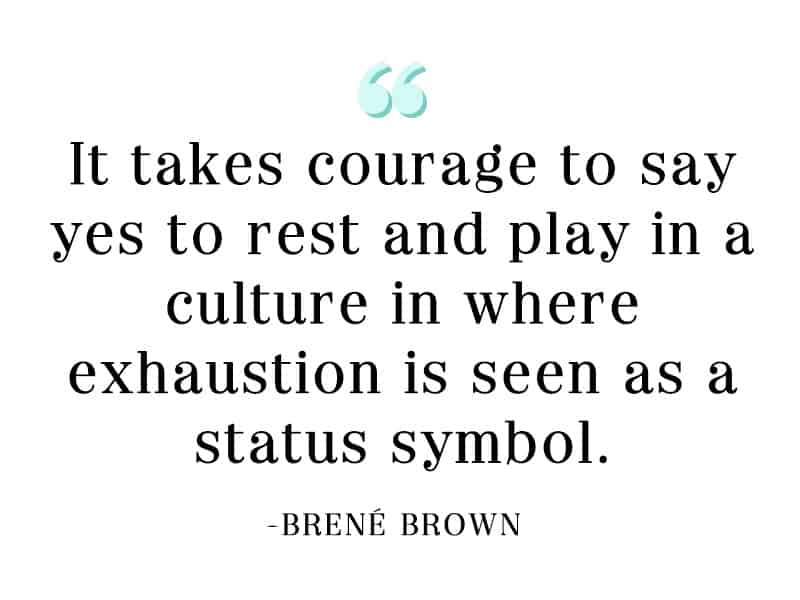 1. The Importance of Rest
On New Year's Eve morning, my husband took two of our girls over to my parents' house; a tradition started years ago when Bri and I were fun and young enough to go out for the evening.
These days, we use the time without the kids to clean up from the holidays and get ready to return to work and school.
This, of course, was my plan, and as usual, I had a long to-do list.
But as I came back after waving goodbye from the driveway, I noticed the stillness of the house. It was maybe the quietest and most peaceful it had been all year.
My oldest, who is almost 14, was asleep in her room on the other side of the house. There was no chance I'd hear from her until at least noon.
So, I poured myself a fresh cup of coffee, slipped back into bed, and started to read my book.
What an indulgence, I thought. I decided to give myself an hour.
I can't tell you the last time I read anything for pure enjoyment before 10 pm.
Within minutes, without even trying, I fell asleep.
I slept for seven hours.
Out cold.
My husband came home and was in and out of our room all day, and I didn't budge until I woke up at 4 pm.
Every woman I know is the center of her family's universe, no matter how big or small, or your stage or season in life. We're like an invisible forcefield around those we love, keeping the wheels turning and ensuring everyone is safe.
2020 tested us. We were asked to do the impossible, and we did it. That looks different for all of us, but make no mistake; we have all been running on fumes for months, propelled only by adrenaline and our primal instinct to take care of our families.
The toll the last year took on us doesn't disappear just because the ball dropped or we're ready to turn the page. There is no magical reset. I'm sure you're exhausted. I know I still am.
So, as we enter 2021, I'm not making any resolutions or elaborate lists of goals like I usually would. However, I am committing to taking better care of myself and not in a face-mask-and-manicure kind of way.
Instead, I'm easing up on myself, permitting myself to rest and recharge when necessary.
I hope you consider something similar after the year we all just had. It's time to heal; it's time to refuel; it's time to take the many lessons we learned in 2020 and turn them into action. For me, one of those lessons means radical self-care since I now truly understand all I'm charged with protecting.
Affordable Vitamin-C
2. Peptide-C Anti Aging Ampoule Serum, $30
Vitamin C is an essential skin care product for those of us trying to age gracefully. When used correctly, it helps promote collagen, reduces fine lines, and evens out skin tone. It's beneficial if you have hyperpigmentation and brown spots because it inhibits melanin production in the skin. I tried several last year (including Goops new and expensive GoopGlow which I was underwhelmed with).
I discovered Vichy's Peptide-C Anti Aging Ampoule Serum after going down a rabbit hole of online videos, and it's terrific and affordable. Use in your morning skincare routine, after you cleanse, and before moisturizer and sunscreen. It not only helps smooth and brighten your skin but will prevent future damage from free radicals and daily pollutants.
3. Most Popular Shoes of 2020
3. Birdies Starling Loafer, $95
I love running end of year reports to see the overall theme of the year. I would have beat money on joggers being the top-selling, most popular item for the year, but I was wrong. That honor belongs to the Birdies Starling Loafer. I lived in these beauties over the holidays, and they are just the thing to get us through these last few months of staying close to home when you want something better than a slipper but just as comfortable.
* Run true to size.
4. Favorite Instagram Account of 2020
I cannot emphasize enough the value and satisfaction I get out of the Go Clean Co Instagram page. A Canadian home cleaning company with an incredible 1.6 million followers, it literally teaches you to clean, with tips that have saved me time and money.
And I have cleaned everything in my house, from the hood over the oven to the parts of my front loader I didn't know I was allowed to touch. The biggest takeaway has been discovering the power of powder Tide. Add a tablespoon to scorching hot water, and you can clean almost anything – it's incredible and easy.
5. Affordable Parka
5. Faux Fur Lined Parka, $65
I love, love, love this Faux Fur Lined Parka from Old Navy available in regular, tall and petite. It's warm and cozy, chic and polished and on sale for $65. If you are looking for an affordable and stylish coat to keep you warm for the rest of the winter, check this one out.
$30 Satin Pajamas
6. Satin Pajamas, $30
I bought five pairs of these Satin Pajamas from Amazon, including the "champagne" color above. They are affordable (under $30), wash well and feel so luxurious. I did a quick purge of any ratty or worn out PJs and replaced them with these. They run true to size.
What I'm Cooking
7. What I'm cooking: Home Chef
If you're as tired of taking out as I am and committed in the New Year to try to get more organized with meal planning, give Home Chef a try. I ADORE it. We've tried every single box/meal/subscription service, from Blue Apron to Freshly and Home Chef blows them all away.
First, the variety and quality of food are top-notch. They make it easy to substitute the protein, so if you don't want red meat or pork, you can replace it with chicken, and you can customize the serving size.
Second, you have options with the kind of meal; they have meal kits, 15-minute meal kits, and oven ready dinners. For the meal, kits order the exact serving size (I order four servings, which is enough from two adults, two kids, and a toddler). For the oven ready dinners, I order six servings, which feed us all with a little leftover for a single lunch the next day.
Use this link to get $35 off your first order. (NOT SPONSORED)
What I'm Binging
8. What I'm Binging: The Haunting of Bly Manor
I should say, What I Binged because we watched this stunning 7 episode series in three nights. I also watched The Haunting of Hill House, which I enjoyed, but The Haunting of Bly Manor is a beautiful, tragic "ghost" story you can get lost in that left me crying by the last episode.
What I'm Reading
9. What I'm Reading: The End of Her
Before I passed out for seven hours on New Years Eve, I was looking forward to finishing The End of Her by Shari Lapena. I highly recommend if you enjoy page-turning thrillers. I was hooked right away and was proven totally wrong when I got cocky and thought I had the story all figured out.
10. Our Free New Year Wardrobe Challenge Starts Friday!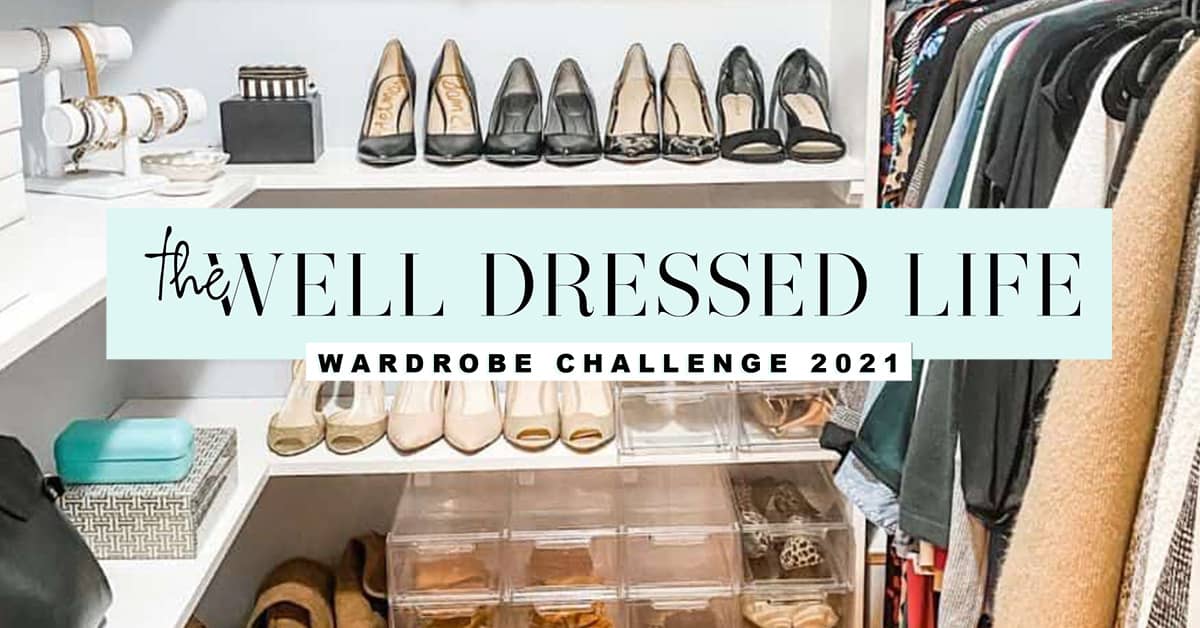 I'm so excited to host the first Wardrobe Challenge of the year! Join me right here, every Friday, for the next four weeks as we pull your personal style, closet and wardrobe together. Click here for all the details.
---
Our Style Content is Inspired by Our Readers
Our readership inspires all of our posts and is not sponsored or paid for by brands or retailers.
Recommendations are based on my experience as a personal stylist and wardrobe consultant for over a decade. I worked with busy, down-to-earth women who wanted to look chic and feel confident but were often confused by so much of retail.
Some links are affiliate links, which means if you purchase via our site, we receive a small commission.
If you enjoy our content and would like to help us grow, please follow on Instagram and join our Private Facebook Group to access more advice and exclusive in-depth conversations with other like-minded women.