The Ten List was our most popular series in 2019. This year, it moves from being a weekly to a monthly post to make more room for style focused content.
Here I share a thoughtful quote, a little insight, and some products, articles, and other conversation starters that I'm enjoying. As always, I hope it's a helpful bit of inspiration for your day and love to hear from you in the comments below!
One: Quote of the Month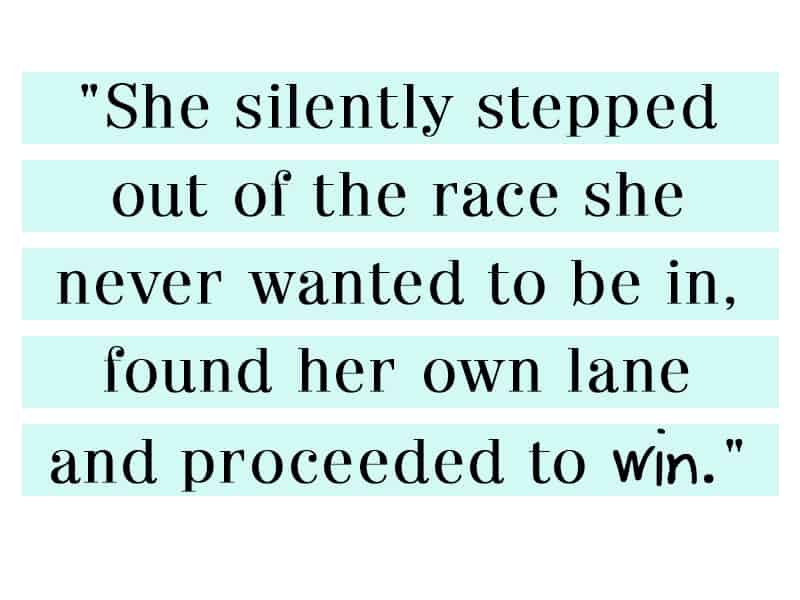 A few years ago, I was running my styling business and doing corporate work around personal brand and communication skills. Things were moving along nicely for a few years, until I started to get burned out from the private client work. It was then that I knew I had to decide what to focus on next.
Everyone told me to build out the corporate side of the business. I had some great clients at the time. Finding new clients would be hard, but the money would be worth it.
Build a training company!, they said.
Become a professional speaker!, they said.
Lured by the idea of stability, a bigger paycheck, and the ego boost that comes with running a big business, I gave it a try.
I lasted 5 minutes.
I hated the grind, the flying, and staying at crappy hotels. I hated the sales calls and negotiating contracts and corporate jargon and dealing with disinterested participants.
I really hated being away from my family and missed my kids terribly.
So, I closed up everything to focus all of my energy on growing The Well Dressed Life.
Mind you, I'm pretty sure my husband thinks my decision making is more in line with that of a socialite with tons of old money than someone who actually needs to be dual income to survive. But I just can't make something work if it doesn't feel genuine. And the corporate road warrior I was turning into is the exact opposite of who I am.
It's been a journey for sure. I'm not always the quickest learner. I'm frequently in over my head and frustrated with technology and algorithms. Learning online advertising feels like I'm back in Latin class freshman year of high school.
The downside to a business like this is that I am always plugged in. I could use a team of 12, except I don't have the budget, so instead, I'm continually watching YouTube videos and tutorials to do the most basic piece of editing or code.
And the struggle is real when it comes to monetizing the site without compromising my integrity.
BUT, I'm at home when my kids get off the bus. I get to volunteer at their school. I don't miss Christmas concerts anymore. So while I might be working in the middle of the night, I'm doing what I love. Which was the entire reason I started a business in the first place.
Over the last decade, I've learned that you have to stay true to you, even if that means taking a crazy big risk. It's important to ignore advice from people whose lives don't look like what you want for your own, not matter how well intentioned they may be. And once you start to architect your life to suit your desires, everything else falls into place.
I haven't lost my ambition. In fact, I feel more motivated than ever. I still want to build something big, grow a team, and take advantage of as many professional opportunities as possible – I just want to do it on my terms.
Cheers to a prosperous 2020! I hope if you are sitting on a dream, no matter how big or small, this is the year you take your first step in making it a reality.
2. Office Ready Dress
I'm crazy for this H&M dress in gray/green for work for $35. Size up and alter down for a perfect fit. Pair with grey suede heels for the perfect office look.
3. Do You Mind If I Cancel? ( Things That Still Annoy Me)
Gary Janetti's Instagram is as inappropriate as you get and a guaranteed laugh out load moment of my day. I bought his book Do You Mind If I Cancel? (Things That Still Annoy Me) the minute it came out, but haven't had a second to myself to read it. That changes on Friday when I take it on my flight to Austin to kick of a much need weekend with friends.
4. Press On Nails
In a pinch before Christmas with no time to get a manicure I grabbed these Kiss Press On Nails, and guess what? They are great! I wouldn't use them as a replacement for regular manicures, but as an alternative to a quick, haphazard one you do on your way out the door, these do the trick. They took less than 10 minutes to apply and stayed on for a full week. I got a ton of compliments on them too.
5. Designer Sale
On a lucky run through Off 5th I found a rack of Joe's Curvy Skinny Ankle Jeans for half price. I picked up a pair for myself, and then checked their online inventory. All sizes are still available. These are fantastic if you prefer a higher waisted jean. They will stretch out so if you are in between sizes go down one.
6. Best Selling Dress of 2019
We sold thousands of this simple dress from Old Navy last year. It was originally $40 but it's on sale right now for only $25, available in missy, petite, and tall sizes from XS – XXL.
Original Post: An Easy $40 Dress
7. Body Love
I'm a massive fan of Kelly LeVeque and her Fab Four Smoothies. They helped me bounce back after having Vivi, and I don't mean just losing the weight. They are so nutrient-rich they helped heal me from the inside out and gave me the energy I needed to manage many sleepless months.
Her new book, Body Love, lays out a 21-day plan to reset and change how you look at food. Her recipes are easy and delicious, and she explains everything backed by actual science. So if you're a nerd like me, you'll enjoy the education as well as the tips.
8. Easy Hydration
If water is not right next to me, I won't think to drink it until I'm at the point of dehydrated. Overindulging in Prosecco during the holiday hasn't helped either. So I picked up this tumbler with a straw to keep at my desk and bedside. I'm already back to drinking the appropriate amount of water a day and feel better.
9. Shitt's Creek
I binged Shitt's Creek on Netflix as a form of self-care over the holidays. Never have I watched a show that made me laugh out loud at every episode and also brought me to happy tears. It might be perfect television, filled with a quick wit, smart humor, and so much heart. And Catherine O'Hara's Moria Rose is the greatest TV mom of all time.
Have you seen it?
10. 2020 Wardrobe Challenge
This Friday starts our first Wardrobe Challenge of 2020. You don't have do to anything if you want to participate, just follow along here. Our Facebook Private group is helpful (but not necessary) so you can join more interactive conversations.
If you prefer to use Instagram, I will also be posting all of the challenges there, along with exclusive videos, etc over on my page.
The accountability you'll find in this group will keep you motivated and inspired, I'm working on a few steps myself today and will post my progress along with the group when we get started!