At the beginning of every year, I make it a goal to sort and organize our family's photos and mementos and every year I fail. I've done well with the kid's keepsakes, but when it comes to pictures, both physical and digital, they're still a mess. With every passing year, I get a little more anxious about how much work it's going to be to get us up to date.
Recently, my younger brother started going through the family photos at our parents' house. He is methodically organizing them and scanning them into a shared file for all of us to access.
Last weekend we were at dinner at my parents and my brothers and I sat at the computer looking at what he had uploaded so far. It was so much fun. There were photos of us as little kids on Christmas morning with our parents (who look like kids themselves), summers at the beach with our cousins, school events, birthday parties, and my favorite, random moments of everyday life.
As a mom, I feel extra responsible for organizing our family history, and with technology, it should be easy, but it's also overwhelming. There's just so much. I decided to gathered every shoe box, old photo albums, and all the flash drives, put them on the table in the middle of our office and slowly (we're talking 15 minutes or so a day) sort through everything.
The plan is to edit down and organize the digital photos first. Next, purge and scan the old photos. I like the idea of having a digital file and a physical book, something to keep in the family room and look at whenever we want. So, I'm creating photo books with Artifacts Uprising a company that produces gorgeous, custom albums. (this is not sponsored)
I keep thinking about when my girls are grown, and them sitting around laughing and reminiscing over glimpses of their childhood. It's a lot of work, but it will be so worth the effort in the end.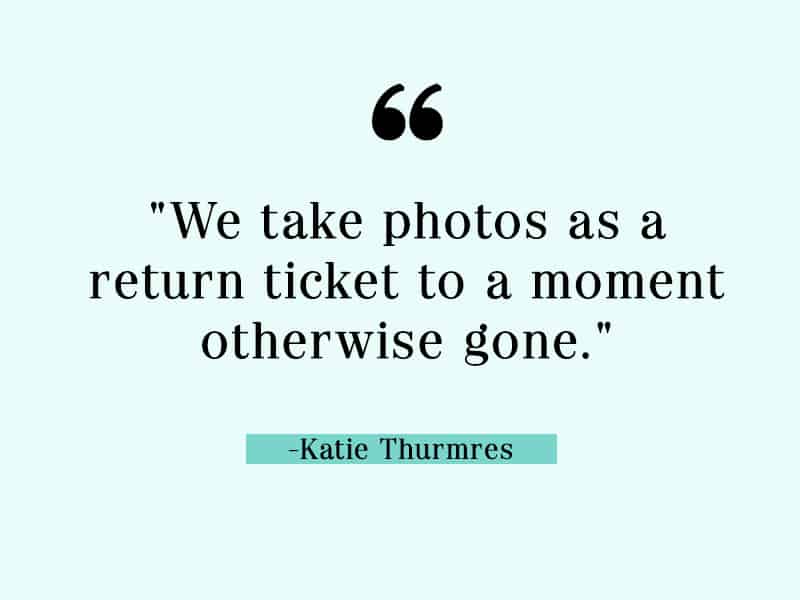 2. For Game of Thrones Fans. The Hollywood Reporter has a serious called, "Final Path." In it, Josh Wigler offers a character-by-character deep dive of their journey through seven seasons as well as what can be expected in the upcoming eighth and final season. If you're a super fan (like me) it's a fun read to get ready for the final season.
3. Yet Another Sweatshirt: I can't pass up a sweatshirt. This color block one feels cheerful and a little more polished than what I'm wearing around the house. I'm pairing it with boyfriend jeans and slip-on sneakers so I can leave the house looking relatively pulled together.
4. $100 Jeans: I discovered Liverpool Jeans in a Stitch Fix delivery a few years ago and was pleasantly surprised at the fit and quality. For under $100 you get a designer look for half the price. These dark wash will serve as a basic you can wear all year long.
5. Golden Girls 101: Cal Stat Long Beach is offering a course called "Women & Aging: Lessons from The Golden Girls." The course covers ageism, sexuality, and retirement and uses the beloved sitcom as jumping off point to start the conversation. It wasn't until recently, as I was watching reruns late at night with the baby that I realized that show was not only hilarious but so progressive and empowering for women for its time.
6. Has Self Care Lost Its Way? These days everyone is talking about self care. This article talks about what qualifies as a self-care, the guilt associated with it, and how socio-economic factors affect how it's perceived.
7. Tinted Face Oil. Looking for a lightweight foundation? I'm using Kosas Tinted Face Oil and it's incredible. I've tried so many tinted moisturizers and was never blown away. This is incredible, especially for dry winter skin. It hydrates, soothes and also covers up imperfections while still allowing your skin to breath
8. Reader Favorite Boots. Looking for a pair of waterproof ankle boots? We featured these a few weeks ago and they have received rave reviews over on our Facebook page. Pick them up now for the rest of the winter weather and wear them straight into the rainy spring.
9. Contessa's Betty's Chocolate Cake. If you love chocolate cake, then you will adore this recipe from my idol, Ina Garten. Her chocolate cake, called "Betty's Chocolate Cake" is a dream. It became a family favorite after the first time I made it. Now, my kids ask for it every year on their birthdays. Ava turns 9 this week, and she requested it for her family party yesterday and for cupcakes at school. The secret is a cup of coffee in the batter and two tablespoons of instant coffee in the buttercream. (I'll use decaf for the school treats).
If there is any left over, it makes the most perfect, indulgent breakfast treat 🙂
10. Are you on Instagram? One of the things I need to do this year to build our business is increase our following on Instagram. I have mixed feelings about social. I like Facebook and love the community we have on it. Pinterest is fun and easy – it's also private, so I don't feel like my life is on display. Instagram is more of a challenge for me. While I enjoy following people, I have a hard time figuring out what to post and how much to share. I have a few ideas for our account this year that I'm starting to put into action so if you're on Instagram and not totally sick of me after reading our daily posts, maybe you would consider following over there too. Am I a great salesperson or what?