The Ten List was our most popular series in 2019. This year, it moves from being a weekly to a monthly post to make more room for style focused content.
Here I share a thoughtful quote, a little insight, and some products, articles, and other conversation starters that I'm enjoying. As always, I hope it's a helpful bit of inspiration for your day and love to hear from you in the comments below!
1. Quote of the Month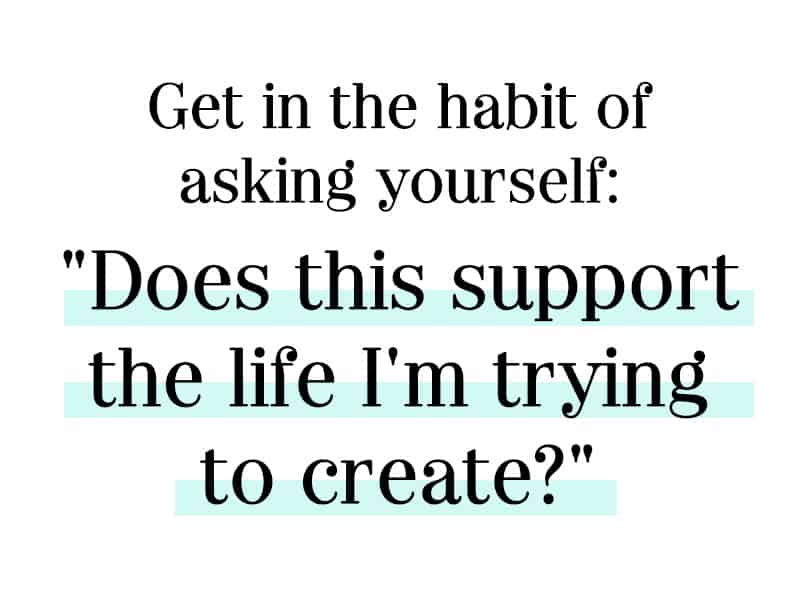 Turning 40 was a real positive shift for me. Perhaps it's the combination of my experience, understanding that time does fly by, and gaining the confidence in myself that I lacked in my youth, but I'm so happy and grateful to be in this chapter of life.
Conversely, my 30's felt like one big distraction. So this new decade has given me what feels like a fresh start, an opportunity to take the lessons I learned, and get rid of everything (and anyone) that doesn't suit me.
It's like I finally get to say, this is me, I'm strong, ambitious, not so people-pleasing, and I demand the best out of life.
One of my realizations from the last ten years is that to accomplish the goals I've set for my family and my businesses; I need to be more intentional with how I spend my time, where I allow my thoughts to go, and who I give my energy.
I've learned to ask myself, "does this support the life I'm trying to create?"
Amazingly, it works for everything. Whether it's committing to taking on another volunteer role, going to a social event, or deciding how I'm going to react to something.
For example, I got my feelings badly hurt around Christmas time by an extended family member. It had to do with my girls not being included in something, and I was furious.
After a few minutes of being angry, I thought to myself, do I want this kind of thoughtlessness in our lives? Do these people support the life I'm trying to create?
And it was wonderfully obvious. No.
At that moment, I gained a ton of power because it not only prevented an unproductive argument, but it also helped me see that I was investing too much time in a one-sided relationship.
In years past, something like that would have bothered me to the point that I would have lost hours and days of my life. It would have distracted me, cut into my time with my kids, and the little time I have to work.
This simple question has already given me so much clarity and control in countless ways.
I encourage you to give it a try this month, any time you're faced with a decision, no matter how big or small, does it support the life you are trying to create?
2. Love at First Sight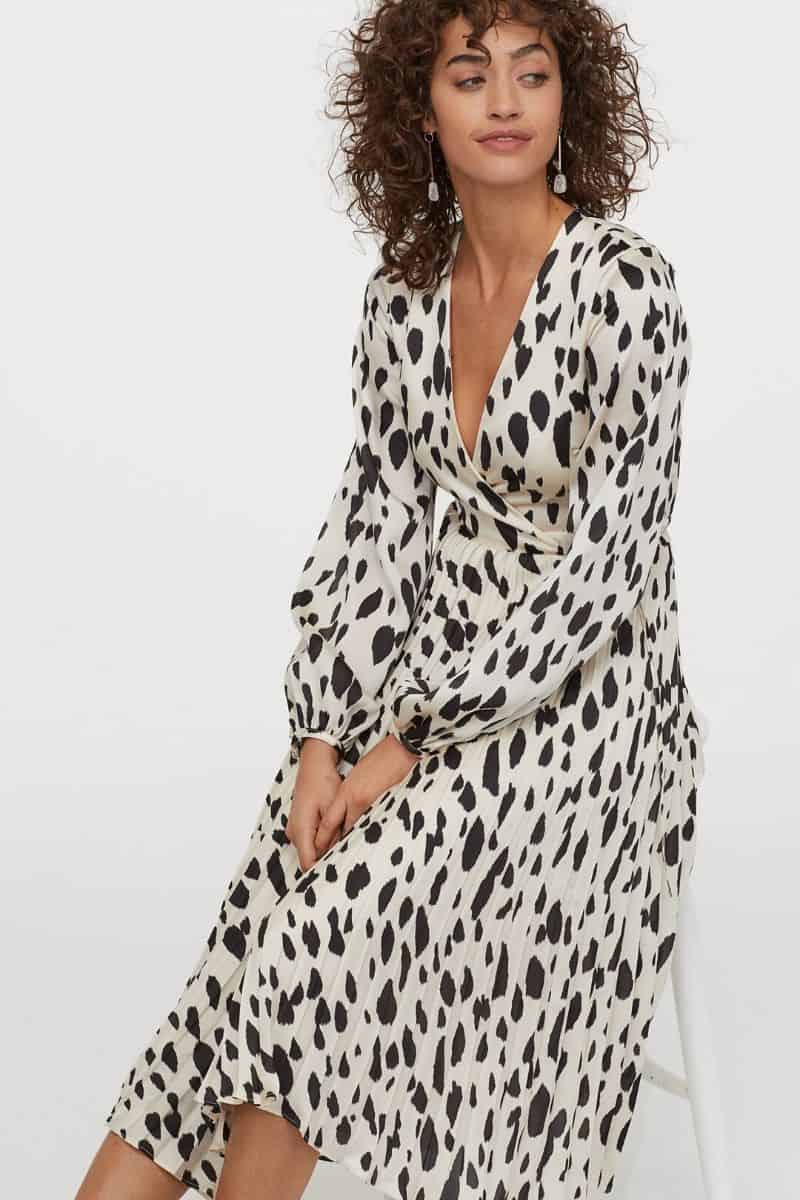 This dress does it for me in so, so many ways. Wear it now with tights and boots, and add a moto jacket for an extra layer. Come spring, throw on your favorite heeled sandals for a perfect look. It's under $70, also available in a gorgeous olive green.
3. Gen X Women are Exhausted
Gen X women are stressed out. We are in our prime, at the peak of our personal responsibilities during the fastest-moving, ever-evolving, most interconnected chapter of human history. Add motherhood, caring for aging parents, managing a career, saving for retirement, and keeping everyone's balls in the air; it's no wonder why we are all so physically and mentally fatigued.
If you find yourself in the same phase of life, pick up this book, Why We Can't Sleep, by Ada Calhoun. My friend recommended it to me, and I couldn't put it down. You'll feel validated, laugh, and while it won't make your life easier, it will help you reframe your thoughts and perspective.
4. Sparkly Feet
Practical shoes are a big topic of conversation around here, but does anyone need a totally impractical, fancy sparkly pair? Because these are so gorgeous. I'm not saying you can walk in them, but sometimes I just want a pretty pair of shoes to find a fun home.
5. Razor
The age difference of my kids makes for some crazy, funny situations. Like one minute I am changing a diaper, and three minutes later I am in the shower, helping someone that is not me shave their legs. It's a mind bend, for sure.
Last month I discovered the Flamingo 5-Blade Razor at Target and bought them for all the razor-using girls in my house. They are fantastic! No knicks or cuts. They fit nicely in my grown up hands and my pre-teen's and I love that they come with a suction cup holder to keep off the shower floor.
6. Bobbie Brown Stick Foundation
If you are looking for a lightweight, long-lasting, comfortable to wear foundation, consider Bobbie Brown's Stick Foundation. I've been using it for over a month, and I love it so much. I'm not too fond of liquid foundation but do want enough coverage to take the red out of my skin and cover some age spots. This is so easy to apply and, somehow, covers what I want to hide and still shows off my freckles.
7. #GirlDad
Basketball legend Kobe Bryant and his daughter's tragic death, along with their friends on their helicopter, cut through the heart of the country. It seems like, collectively, we all projected our vulnerability onto a truly unimaginable loss. Like everyone, I haven't stop thinking about and praying for all of the families, who likely started their day as the rest of us, and then were instantly shattered.
In the wake of their loss, we've learn so much more about Kobe, namely, what a devoted dad he was to his girls. It's hard to miss, in all the images in the media, he looks positively in love with each of his daughters.
The #girldad started to trend, with men all over the country posting about how proud they are to have their girls.
Over on my Instagram I talked about the crazy comments people said to me when I told them that Vivi, our third, was in fact another girl. I was even more amazed to hear how many other parents of all girls experienced the same thing.
8. Size is Just a Number
Supermodel Ashley Graham is a pretty cool chick who is changing the face and size of beauty. If you ever didn't buy something because you needed to size up in it – do yourself a favor and watch this three minute video she created about vanity sizing and how bad it is for our mental health.
9. Long Live Taylor


We are a Taylor Swift house. After I took my girls to their first Taylor Swift concert I was a fan. After the next one I was a SUPER fan. Her Netflix documentary is powerful, and opens up space for a lot of important conversations to have with our girls. I'm watching it tomorrow night with them while their dad is on a business trip as a "girls night" surprise that will hopefully bring bigger topics to the forefront.
10. WDL Shop!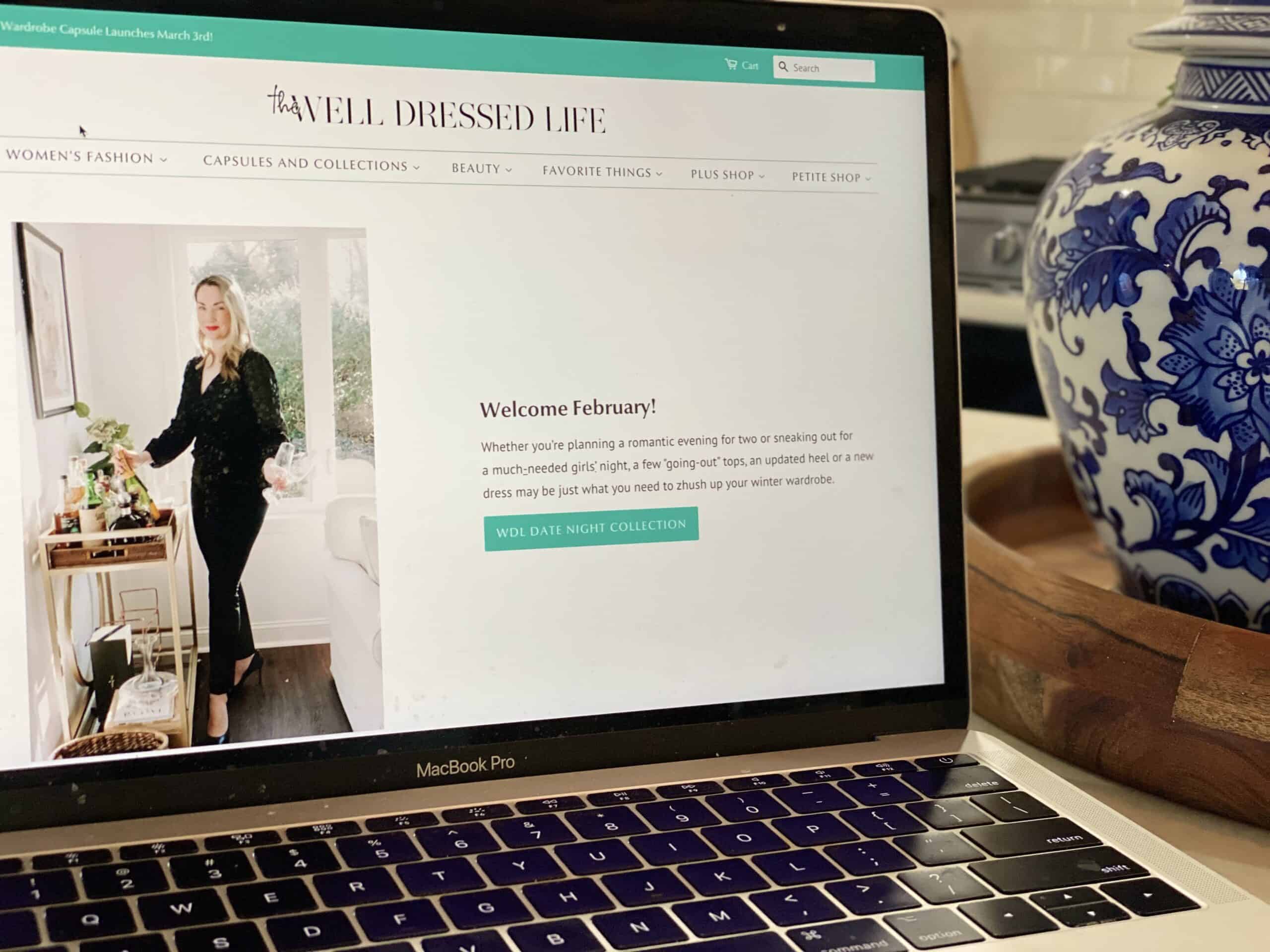 Thanks for all the kind words about our new shop!!! I'm really excited to roll it out – and yes!, it's been a ton of work. I'm working of figuring out the kind of help I'm going to need and will likely be looking to fill a position within our team by the end of the year.
Stay Tuned!
This month we have so much content to share as we start to think about spring. Please continue to share your ideas and questions – they are what fuels our daily content and now, also, the shop!