Happy New Year, Ladies!
Vivian Ann Kristel was born on December 21st, and we are out of our minds in love with her. I still can't believe she's here and how lucky we are to have three healthy, beautiful daughters. I was worried when I was pregnant about how having a new baby would impact us as a family since it was the four of us for so long. But it was immediately evident that Viv was going to bring us all closer, slow us down a bit and have us appreciate the little moments more than ever before. Don't get me wrong, we are exhausted, but in the best way. There is something about being older parents, and knowing FOR SURE that this is the last baby that makes us more patient, less anxious and savoring every second with her.
This week I'm slowly easing into our new routine, starting with getting back on track with our daily content. I had to have a C section and had some additional complications, so my recovery was rather brutal for the first two weeks. Thankfully, I'm feeling better and more like myself every day.
As many of you know, I don't share much about my kids. This isn't a "mommy blog" although being a mother shapes my point of view on, well, everything. I also don't post many pictures of them online; I think it's important to give them their privacy, though we did share a few photos of Viv here. I couldn't help it; she's so stinking cute.
I'm excited for 2019. We have new content planned, and of course, lots of recommendations and style inspiration for busy working women. So let's kick thing off with our first Ten List of the year. Glad to be back and can't wait to see what this year has to bring!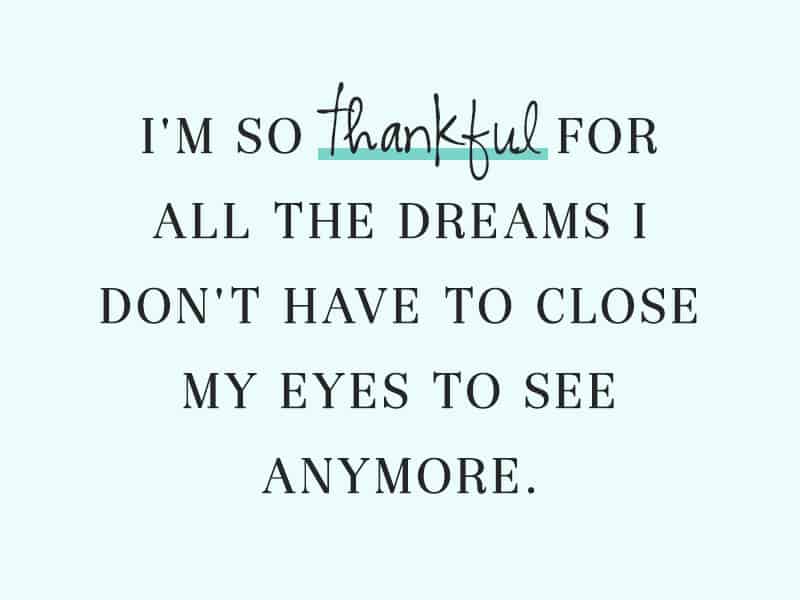 2. Word of the Year. A popular trend for the New Year is to choose a word to be your guide instead of a list of resolutions. I love the idea. Think of it as your overarching theme for 2019. This article on Inc. walks you through the process. I decided on "Simplicity." Because 2018 was such a wild ride, I'm ready to settle down, create some margin in our lives, and live and think in more simple, less complicated ways. (More on this tomorrow.) Let us know your word of the year in the comments below.
3. Smoothies To-Go. Longtime readers know I love healthy smoothies. Last year I discovered Kelly LeVeque's Fab Four Smoothies and was instantly hooked. (Her book Body Love was a health game changer for me.) Since having Vivian, I've been diligent about drinking a version of one every morning, and they have made a significant impact on my recovery. In my attempt to be a little more green, I even ditched our disposable plastic cups and picked up these glass smoothie cups for Bri and me. If you're looking to make some healthy enhancements to your diet this year, without having to give up everything you love, check out Kelly and her book.
4. Keeping it Cozy. Up until a few weeks ago I would never wear cable-knit sweater leggings, then Stitch Fix sent me a pair in my most recent box. Now, they are all I wear. I'm not leaving the house in them but paired with a simple sweater they make the ideal outfit for a winter day working from home, a snow day when the kids are off from school, or for a Friday night curled up with some wine and a movie. Once I put them on I wanted to have multiples, I found a similar pair on Amazon, that's just as soft and comfy and under $20.
5. Sizes in Sorel. Sorel makes my absolute favorite winter boot. I like them so much I even bought them for my girls for Christmas – a bit of a splurge but worth it. They are functional and stylish so you can wear them in the snow, or on cold and wet days. They sell out and sizes become limited quickly. The good news is this classic style is currently available in most sizes for under $200. If you need a new pair of snow boots, these are worth the price as you'll have them for years.
6. Waterproof Boots for Work. Need an office appropriate shoe that will hold up in messy weather? These booties by Blondo look like the popular Sam Edelman boots we've featured dozens of times, but they are waterproof. You can easily wear them under your favorite pants for a streamlined and professional look on even the worst weather days.
7. Pause and Reflect. Setting goals as business women is essential, but it's just as important to take the time to look back and evaluate what worked, what didn't and what you learned. This article on Forbes features five incredible, "heart-centered" entrepreneurs who share how they review their year and set themselves up for a successful new one.
8. Make Ahead Muffins. Need a quick and easy breakfast? These blueberry bran muffins by Barefoot Contessa are divine. I made them last week for the girls as they were going back to school after break and everyone loved them, especially served warm with a tiny bit of butter. You can make the batter the night before, it takes about 5 minutes, and bake them in the morning for 30. They are easy enough to make on a busy school morning, but so delicious you could serve them for a brunch or give them as a gift to a new neighbor.
9. At Last. I pride myself on being a neat freak but one critical skill has always eluded me, and that was how to fold a fitted sheet. I could never grasp the steps. No matter how many how to videos I watched, I'd end up tangled in the sheet. I came across this tutorial, and it's so simple it's genius. If you find calm and inner peace when things are neatly folded, this trick is for you.
10. Tidying Up. A few days into the New Year, still barely able to walk, and having watched just about every Hallmark Christmas movie ever made, I fell down the Netflix rabbit hole that is "Tidying Up with Marie Kondo." Of course, I now have a huge pile of donations at my back door, and am roaming the house asking myself, "but does it spark joy???"