The Ten List was our most popular series in 2019. This year, it moves from being a weekly to a monthly post to make more room for style focused content.
Here I share a thoughtful quote, a little insight, and some products (that don't require their own post), articles, and other conversation starters that I'm enjoying. As always, I hope it's a helpful bit of inspiration for your day and love to hear from you in the comments below!
#1 Quote of the Month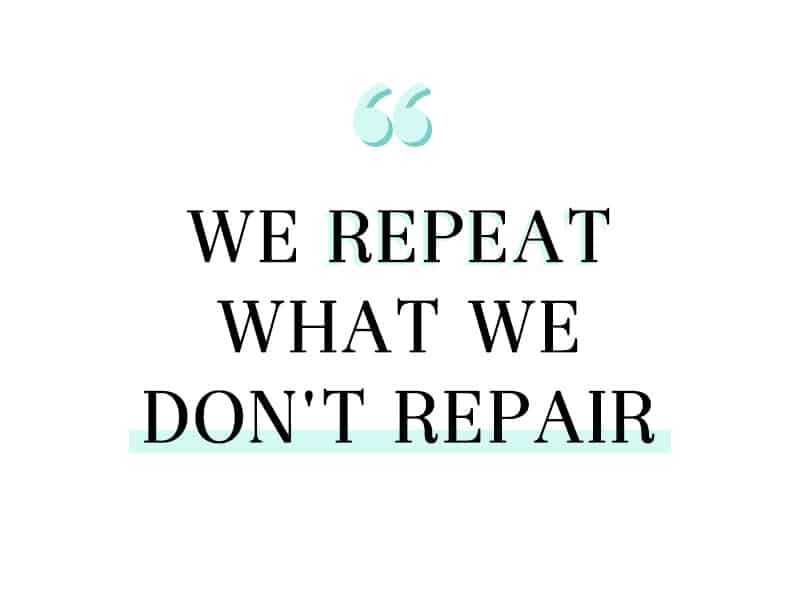 The biggest lesson I've learned in my years of therapy and time spent working on myself is that we have to heal what is damaged in us if you want to stop our harmful behavior.
Turning 40 gave me a real sense of urgency to prioritize my own healing and mental health.
For me, getting to the root of my constant negative self-talk, low self-esteem, and hiding behind perfectionism (which is so far from perfect) has been a long but freeing journey and I'm only just scratching the surface.
This year has brought out a lot of emotions, so I just want to share that if you're finding yourself during this strange time trying to figure out why you do, think or react a certain way, stay on that path of discovery.
None of us get out of life without some kind of trauma. It can be painful to relive some of your past experiences. For me, it's been equal parts healing and humbling. But the work is worth it, especially so we don't take our pain and project it on the people we love the most.
I've been working my way through the book: EMDR: The Breakthrough Therapy for Overcoming Anxiety, Stress, and Trauma. It's been a powerful resource to help me understand why I process feelings and interpret situations the way I do. It holds you accountable for your behavior while helping you understand why you are feeling triggered – and once I learned that, I was better able to manage my anxiety in a much healthier way.
2. Gallon Water Bottle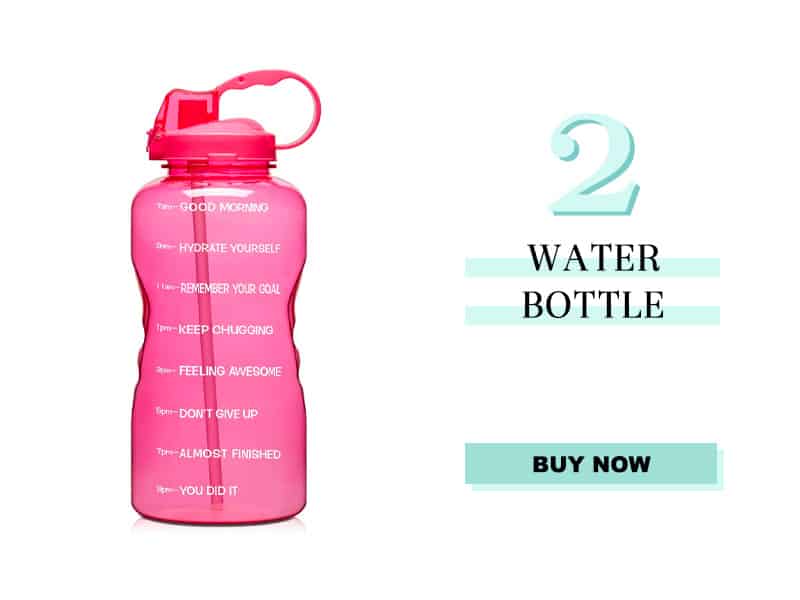 Water Bottle, $21
This month I'm doing a 30 Day Challenge where every day in August I drink a gallon of water.
By now, we all know the benefits of staying hydrated. But I didn't realize the impact it has on reducing under eye bags and dark circles. And boy do I have them these days.
Turns out, downing a gallon of water a day isn't that difficult, and after the first few days you stop running to the bathroom every hour.
To help make the challenge fun, I ordered this gigantic water bottle from Amazon.
It's the actual size of my head, so not something you want to commute with, but it sure does help keep you on track. I fill it each morning while the coffee is brewing and add slices of lemon. Then I just keep it on the kitchen island and drink throughout the day.
My kids think it's hilarious. They are constantly checking to see my progress, and a week in, I'm already feeling better.
#3. Protein Powder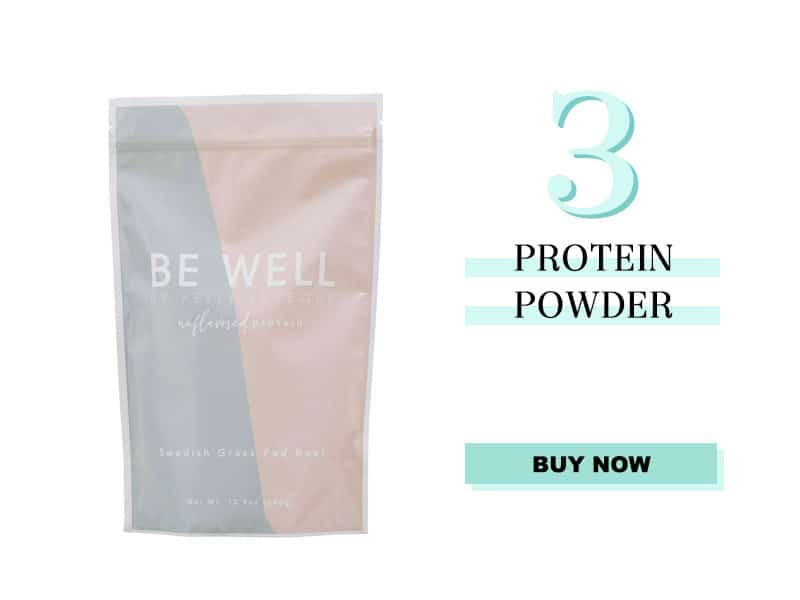 Protein Powder, $50
In the morning, a green smoothie has long been my go-to to maintain a semblance of good health, and nutrition and wellness expert, Kelly LeVeque has been my north star for guidance.
So when I learned she launched a protein powder, I ordered it immediately. Kelly is obsessed with bringing only the best information and now ingredients to her clients and followers.
The powder is more expensive than most. She fully funded the launch herself and is transparent about how she is working on lowering the price while maintaining the highest standards.
Most protein powders upset my stomach, and have an odd after taste. This one is delicious and I've had no side effects.
I add it to my smoothie every morning. It has 23 grams of protein, only two grams of carbs, and is Keto and Paleo-friendly. It's available exclusively on Amazon and already has over 100 5 Star Reviews. The unflavored is currently available, but vanilla (my favorite) and chocolate are being restocked.
Here books, Body Love and Body Love Everyday are some of my most favorite health and nutrition guides.
4. Joggers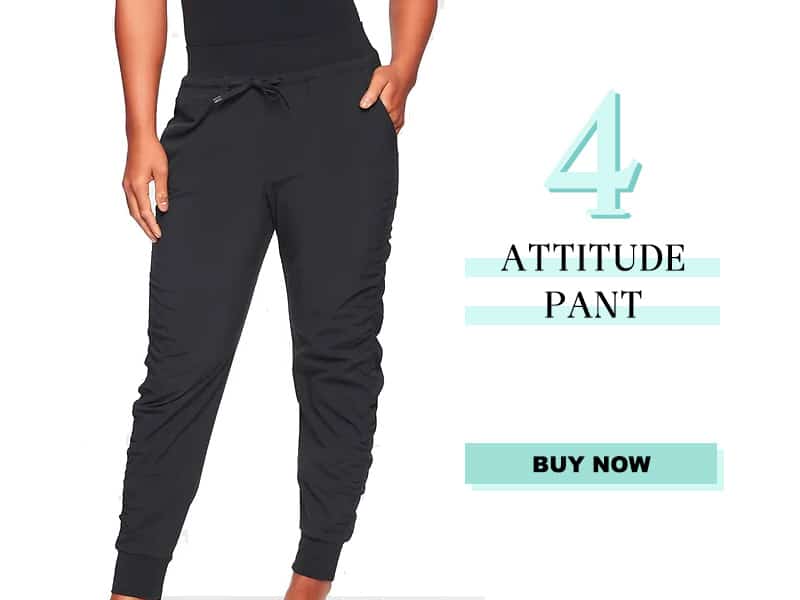 Attitude Pant, $89
Joggers aren't going anywhere, and thank goodness because neither is homeschooling. I'm using August to get a few things lined up for an insane fall and school year.
So I picked up these joggers from Athleta to have something to throw on first thing in the morning, take a quick walk and be ready for whatever the day is going to throw at us.
They are super lightweight (read all the reviews here) and available in regular, tall and petite sizes up to a size 16.
With a simple white tee and your favorite sneakers they are pretty much perfect.
5. Peplum Top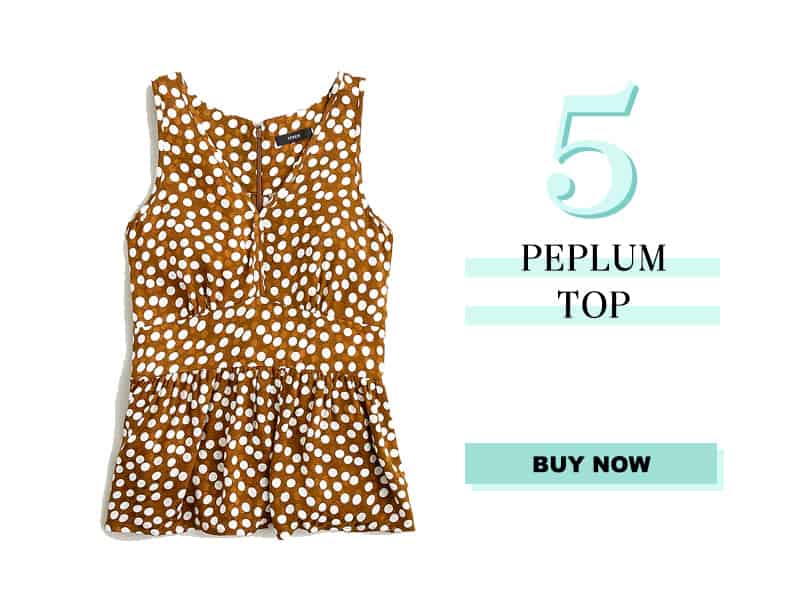 Peplum Top, $80
Here's a little sneak peek at a key piece for next week. I received so many requests for some buy now, wear now and later items. I'm starting with this painfully chic polka dot peplum top from J.Crew (use CODE GOSALE for 25% off).
It's a year round, super versatile piece. Stay tuned for Thursday's Wear it Two Way post!
6. Apple Watch Strap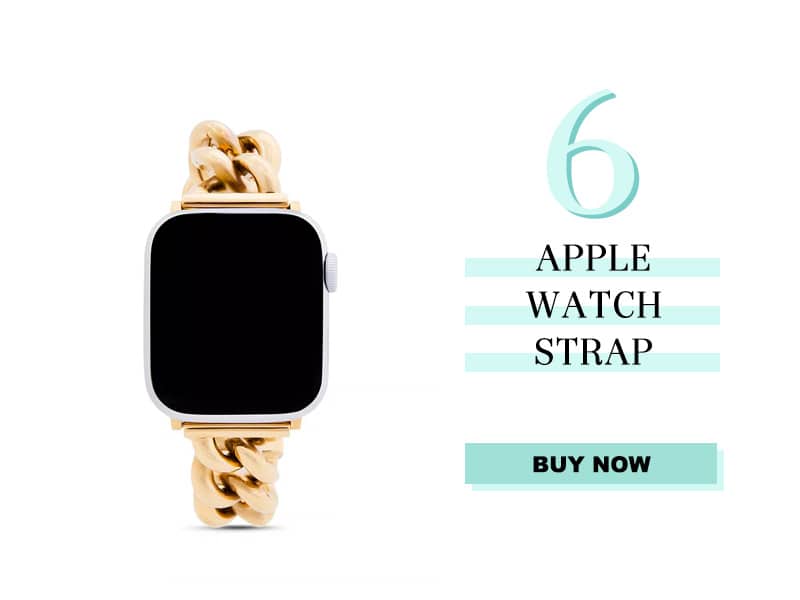 Apple Watch Strap, $99
Looking for a more sophisticated strap option for the Apple Watch? Well look no further than this classic, chain link jewelry-like option from Rebecca Minkoff available in gold or silver tone.
It's gorgeous! Use it as a stand alone piece, or go ahead and layer it with your other favorite bracelets for a real statement.
7. Hanaure Facial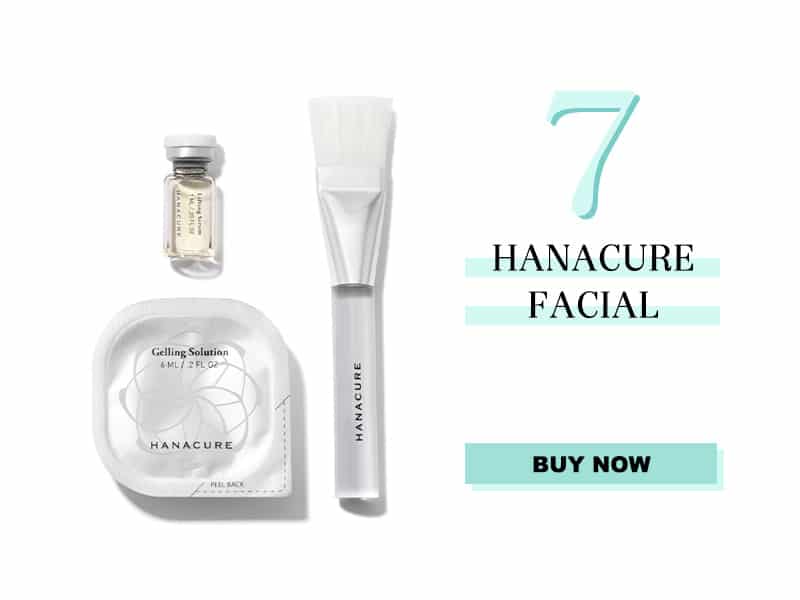 Hanacure Facial, $29
I'm a big believer in small indulgences. But with salons and spas across the country either closed or limited, it's not easy to sneak away for a much needed minute to ourselves. That's why I love at-home treatments, like the Hanacure Facial that I use once a month.
This face mask is wild. Mix it per the instructions, paint it on, and watch your skin tighten to the point that you can't move your face. After about 20 minutes, rinse it off with a warm cloth, and your skin will look and feel incredible.
It has a cult-like following, and after a few treatments you'll understand why.
8. What I'm Reading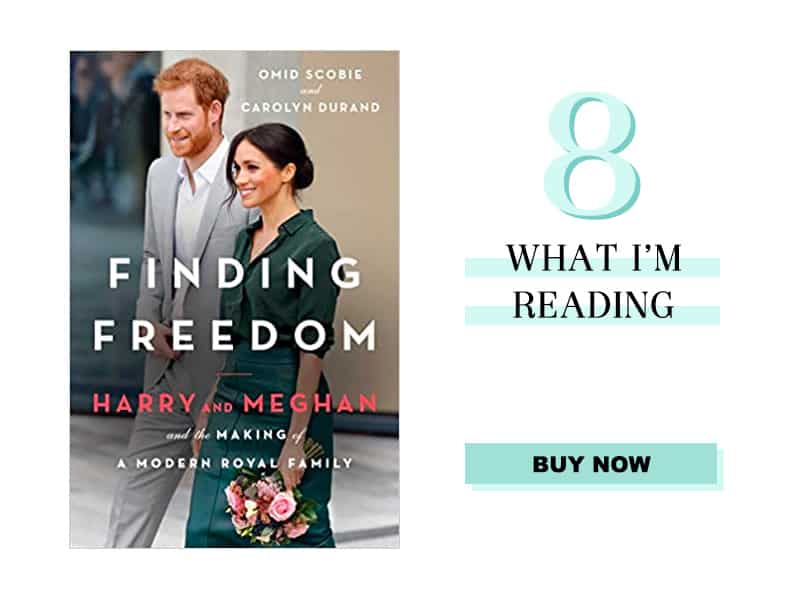 What I'm Reading: Finding Freedom
For Harry and Meghan's wedding, a couple of my friends and I booked a spa weekend at a fancy hotel. We checked in, had a massage, dinner, and then woke up very early, ordered room service, and watched the entire spectacle from bed with no husbands or kids around to spoil our good time.
It was so fun and stupid, and a much-needed break from our real lives.
So we're all in on this journey, and this book is going to be another break from the seriousness of the current state of the world.
9. What I'm Cooking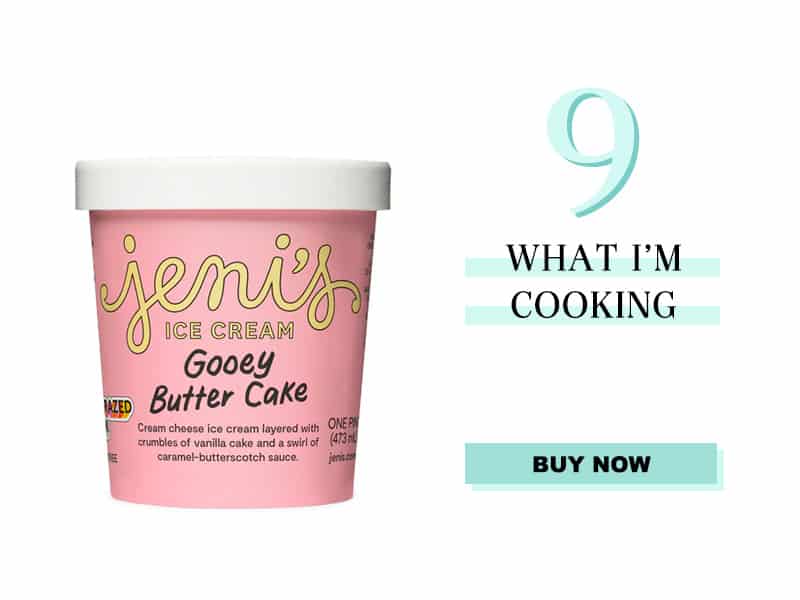 What I'm Cooking: Gooey Butter Cake
Not much these days, it's too hot out, but I ordered this ice cream by Jeni's and holy molly it's incredible. I considered stocking the basement freezer with it, so we always have it on hand, but my savage children would eat through it in a day, whether we had a pint or a case.
I wonder if I can put a small freezer in my closet? Where do moms hide their treats these days?
10. Wardrobe Challenge – Save the Date!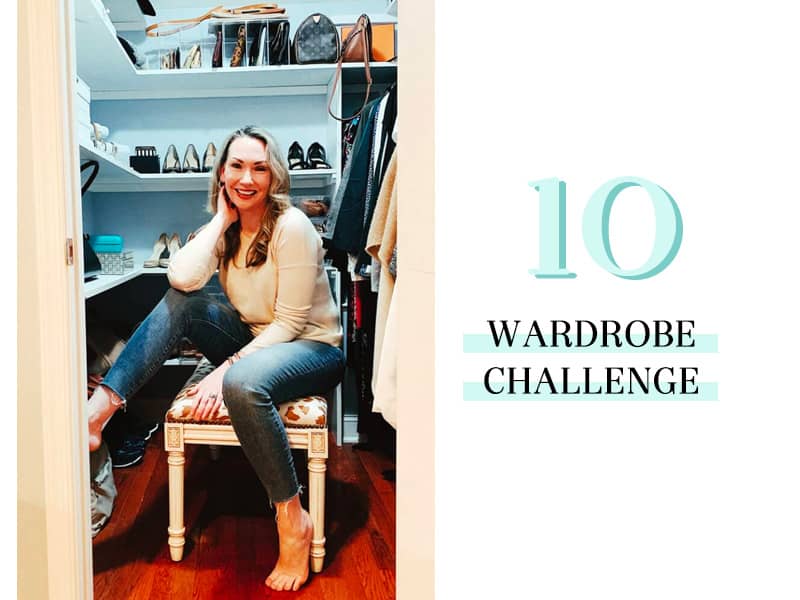 We're coming up on our Fall Wardrobe Challenge! Starting on Friday, September 11th. I have a whole slew of fun and help activities planned and as always, it's totally FREE. More info to come next week!
---
Our Content is Inspired by Our Readers
Our readership inspires all of our posts and is not sponsored or paid for by brands or retailers.
Recommendations are based on my experience as a personal stylist and wardrobe consultant for over a decade. I worked with busy, down-to-earth women who wanted to look chic and feel confident but were often confused by so much of retail.
Some links are affiliate links, which means if you purchase via our site, we receive a small commission.
If you enjoy our content and would like to help us grow, please consider following on Instagram and join our Private Facebook Group to access more advice and exclusive in-depth conversations with other like-minded women.