Sometimes a shift in perspective is all you need. When I read this quote, I thought, Yes!
As I've worked on growing our business, and my career, there have been several opportunities I've recently gone out for that I didn't get. Each time, I thought, this one is it, but, of course, it wasn't. For a while, it felt like disappointment after disappointment. Being an entrepreneur is a constant rollercoaster of emotions. I don't know if my persistence is because I'm mentally strong, or I'm just incredibly stubborn (my vote is stubborn), but I'm grateful either way that I'm able to wait things out. Everything always works out in the end, just rarely the way you think it will.
Imagine if we looked at all of our professional disappointments not as a referendum on our lack of skills, but the universe conspiring to bring us to an opportunity where we can use our gifts to the best of our abilities?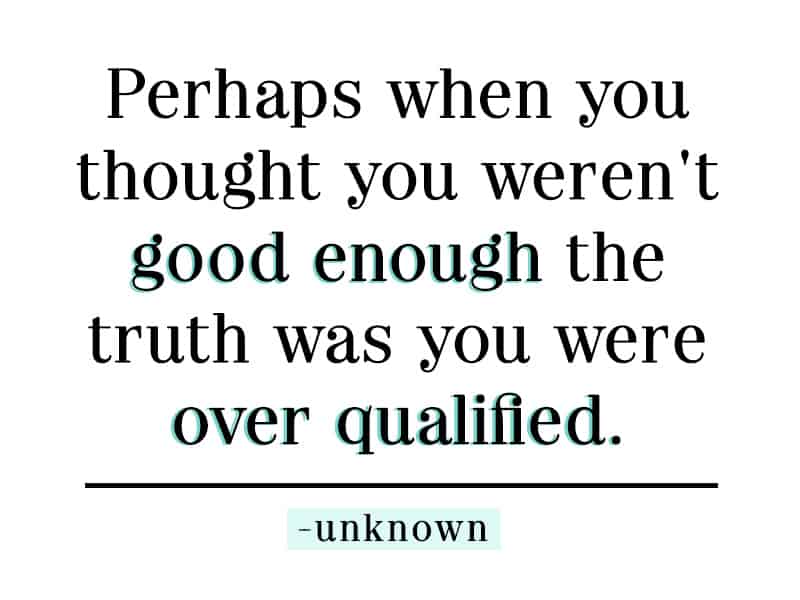 2. At Long Last. I recently ran into Ulta to pick up a few things for a trip, and impulsively put Estee Lauder's Pure Color Envy in color "Controversial" in my cart. It's awesome! Most lipsticks that promise long-lasting color fall flat, they either don't last, are dry, chip and bleed. Would I call this moisture-rich? No. But, long lasting? Yes! You'll get least 6 hours. To keep it from drying my lips I add a lightweight balm on top and I'm good for most of the day.
3.Under $50 Cardigan. Long cardigans are a versatile addition to your wardrobe for fall. You can pair them with jeans and boots on the weekends, and layer over a blouse and tailored pants for work. This cardigan at Nordstrom has an on-trend curved hem, in six gorgeous autumnal colors. I'm picking up the "green botanical" as a fresh neutral to pair with denim and cream.
4. Wino-in-training. My husband is the sommelier in the family. We've been fortunate to travel to Napa and Sonoma several times, visiting all kinds of acclaimed wineries. Bri loves learning about vintages, blends, soil composition and the right weather for the perfect harvest. Me? Well, I like wine. I'm just as happy to have a glass of Cupcake with a friend as I am to pull out what we call a "racked bottle" (one of the fancy bottles Bri's collected over the years that we keep on our cellar rack.)Despite all my education, I still get overwhelmed at the wine store. I never know what to buy, especially if we're bringing it somewhere, so I end up spending more than I want, not knowing if it's any good. This article breaks down the retail price points of bottles of wine and gives guidelines on the threshold of price vs. quality.
5. Reading List: I think Sarah Jessica Parker is a delight. Every interview I've read or listened to I've found her to be thoughtful, inquisitive, humble and so very well read. (Her episode of Comedians in Cars Getting Coffee is my all time favorite available on Netflix.) Her deep love of literature led her to recently being named an editorial director for Hogart and published her first novel, A Place for Us by Fatima Farheen Mirza which I'm diving into this week.
Bonus: if you love SJP as I do, you'll enjoy her recent conversation on the Goop Podcast on "Heartbreak, Business, Books and Reality TV." They cover everything from motherhood and marriage, to how being an actress has evolved from just acting to having to be a brand, to how her own career has evolved to cover so many different passions. The highlight was when she dropped this quote on growing up that I adore, "You should be wrong, and you should break some hearts, and your heart should be broken."
6. Are your female friendships holding back your career? I don't know how I feel about this article on Fortune. What I do know is that I rarely work with friends. Too many times, female friends or in my case, female acquaintances, have assumed I would work with or for them for free, something I would never dream of asking. I do have a few friends who I've worked with for years, and we fully expect to pay each other's invoices, but generally, it's been more of a hassle than not. Sadly, men do a much better job leveraging their personal relationships into working ones, and vice versa. I wonder what we can learn from them?
7. Most ridiculous item of the week. Please tell me, who is wearing these and where are they going?
8. New Heights. I feature a lot of lower heeled shoes on this site because they feel more practical, at least for me, but I know many of you love and can walk in something higher. If you need to replace or add to your heel collection, these Sam Edelman 3.5 " heels are classic, affordable and come in several gorgeous colors. I especially love the navy and plum suede and for something unique, the floral mesh.
9. Meghan Mania. Sadly, not me, but instead, Meghan Markle. She's bringing some fresh, American style over the pond and is currently killing it every time she steps out. This fun website rounds up her style evolution, giving lots of inspiration and little tidbits on the new Duchess.
10. Mother Daughter Trips. I had worked up in Boston earlier this week, so I added a few days on and flew my mom up for a long weekend. Both of our lives are busy, so it's nice to be able to carve out some uninterrupted time together, out of the house, away from distractions. It made me realize how fortunate I am to not only still have my mom ( I have so many friends who don't) that she's in good health, and that we can have a strong female friendship as adults. When I came home yesterday, Bri said I should figure out a trip a year to take her on so of course, I started thinking of other quick domestic escapes. This article has some awesome ideas, many I never considered.
As always, use the comment section below to add your thoughts and observations. Have a wonderful week, friends!