I'm learning that it's amazing how much peace you find when you restrain yourself from comment. I use to think that to be heard, seen and taken seriously I had to speak up all the time. And to a degree, as women, we have to be so conscious of making sure we maintain our voices and speak our minds.
But isn't it an incredible feeling when you don't feel the need and stress always to add your two cents? I'm quietly enjoying this new, more mature phase of life where only a few, select topics require me to add my opinion.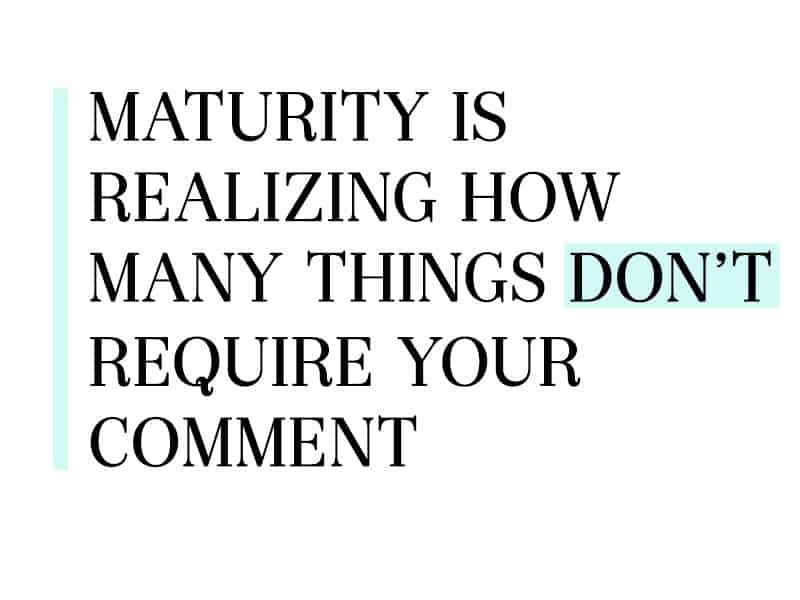 2. Winter is Almost Here
Entertainment Weekly asked Bryan Cogman to rounded up his favorite GOT episodes to rewatch before the much anticipated first episode of the final season airs on Sunday night. Scrolling down the list I kept think, "oh, that's a great one." But my favorite episode of all time is Season Six, Episode 10, The Winds of Winter. It's just incredible.
3. My Favorite Baby Product
Since Viv was born almost nine years after my last baby, we had to rebuy everything. Because I know this is our last go round, I focused on purchasing a few select quality pieces. Loverly makes a play gym from birth to 12 months that is by far, the best baby product we've owned with all three kids. It focuses on milestone learning, brain development, motor skills and more. Vivian loves it. It's also beautifully designed, so it's not a total eyesore in your house.
4. Softball Ready
It's softball season in our house so for the next eight weeks, almost every day has at least one, sometimes two, sometimes three, practices or games. Saturday morning was opening day, and it was chilly. I always forget how cold it can get, especially at early morning or night times games under the lights. So I ordered this heated blanket that's portable (you need this battery pack) to snuggle under on extra chilly nights when the game is running long. It's taking my sports mom game to a new level.
5. Cover Up
If you are headed somewhere warm for spring break, or just spend time in the summer by a pool or the beach, you might want to freshen up you cover ups. I like to pick a few up this time of year, while there is still enough variety to give me options. I like this white eyelet J Crew tunic, this palm print tunic for under $50, and this lace and striped option would look cute sipping a rose during a beachy happy hour.
6. Bloomingdales' Friends and Family Event
The Bloomingdales' Friends and Family event is always worth checking out. You'll receive 25% off select items automatically – no code required. Their website is overwhelming, so sort your search by category and then price, otherwise you'll be flooded with too many things you don't need. I like this Aqua ruffle top for "going out" and this sweatshirt that looks a little more elevated than a basic. Sale ends 4/15.
7. More Reasons to Love a Foam Roller
Last week I talked about how and why I use a foam roller. This inexpensive fitness tool can work wonders on your body, from easing soreness to relieving mental stress. It can also help keep your fascia healthy. This article on Molly Sims blog goes into great detail about what your fascia is, how it relates to all the organs in your body and the best way to keep it healthy.
8. Chicken Parm Meatballs
You read that right. These little chicken meatballs are stuffed with mozzarella cheese and are delicious. If you're in a dinner rut, and I feel like I am always in one, these will please your whole gang. You can serve them with pasta, a side of polenta or the way my kids like them, in a small slider style sandwich.
9. In Case You Missed It
We featured a few pieces last week you don't want to miss out on. This back zip simple black dress was by far the most popular featured item. These calf hair loafers keep making our best sellers list too. Rounding out our top three is this classic and affordable trench, that's perfect for this time of year.
10. Spring Break at Home
We're staying home for spring break this year. Frankly, we have a ton of projects to take care of around the house and outside since our remodel wrapped up 48 hours before Vivian was born.
But I don't want it to be all home improvement focused. It's the only week we have on the calendar without a ton of commitments. So I'm planning a few activities with the big girls.
I like to take each one out for a day together, shop and have lunch; we call them "day dates." I'm also ordering new scooters so we can resume family walks after dinner, and we're going to continue our new tradition of a family movie night where we show them a classic from our childhood.
So far, The Goonies has been their favorite. They belly laughed the entire time. They also really liked Princess Bride. We've seen all the Back to the Futures, Indiana Jones and, of course, ET.
What else should we watch?