The Ten List was our most popular series in 2019. This year, it moves from being a weekly to a monthly post to make more room for style focused content.
Here I share a thoughtful quote, a little insight, and some products (that don't require their own post), articles, and other conversation starters that I'm enjoying. As always, I hope it's a helpful bit of inspiration for your day and love to hear from you in the comments below!
1. Quote of The Month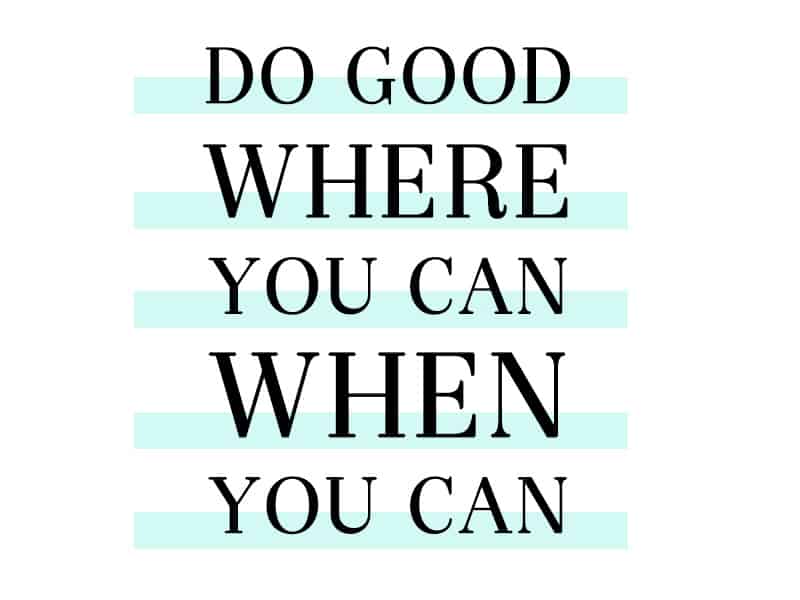 The news right now is terrible, and this week is going to be hard. After an already grueling three weeks, many of us are feeling lost and a little hopeless.
So if I may offer one piece of advice to help us navigate it a bit better, something that's helped me immensely, it would be: try to do one, (or two or three) acts of kindness.
It's pretty incredible the shifts that happen when we focus on doing good, no matter how big or small when we're in a moment of fear or sadness.
Last week I was starting to feel sorry for myself and was getting worn out from what daily life has turned into. Knowing that acts of service keep my anxiety at bay, I came up with an idea.
The fact that area small businesses have taken such a hit bothers me more than I can put into words.
I wondered, how hard would it be if we tried to raise some money to spend at some of our local favorite restaurants and use it to send food to hospital workers and other local first responders?
This idea, I later realized, is not unique at all, but wasn't happening in our community yet.
So, last Friday, I quickly set up a Go-Fund Me and Facebook page, and texted about 20 neighborhood moms, asking them to help me spread the word. I thought, maybe we would raise $500.
Instead, in the first 24 hours, we raised close to $2,000. One week later and we raised $7,000 so far.
We've already sent out six catered meals to hospitals, a local nursing home staff and our police department, with more scheduled for the coming weeks.
So why am I sharing this with you?
Not for head pats, I assure you. I can't stand when people humblebrag.
I'm telling you because it was easy to do. People were incredibly generous; restaurants and frontline workers were overwhelmingly grateful. And all it took was some organization and a few text messages to get us up and running.
Personally, life feels normal when I'm organizing the logistics of a delivery. For a few minutes (and that's all it takes) the narrative isn't tragic; it's empowering. It's created a feeling of community that I am really starting to miss.
The goodness that's in humanity doesn't get news coverage because it's not a sensational headline. But it's out there in abundance, and experiencing it first hand is probably the single best thing any of us can do right now.
There are so many things you can do to spread good this week. In your home, you can do something kind for who you spend your life with – this can be as simple as fixing their coffee, or making Sunday pancakes for your kids on Tuesday morning.
You can send your local police department some pizzas, have your kids make cards for people in nursing homes, send flowers to a neighbor who lives alone or have groceries delivered for an elderly couple to save them or their caretaker a trip to the store.
The simple act of turning the attention away from ourselves not only helps us manage our understandable anxiety, but it collectively puts goodness into the world, and right now, we need all the good we can get.
2. Snap-Up Fleece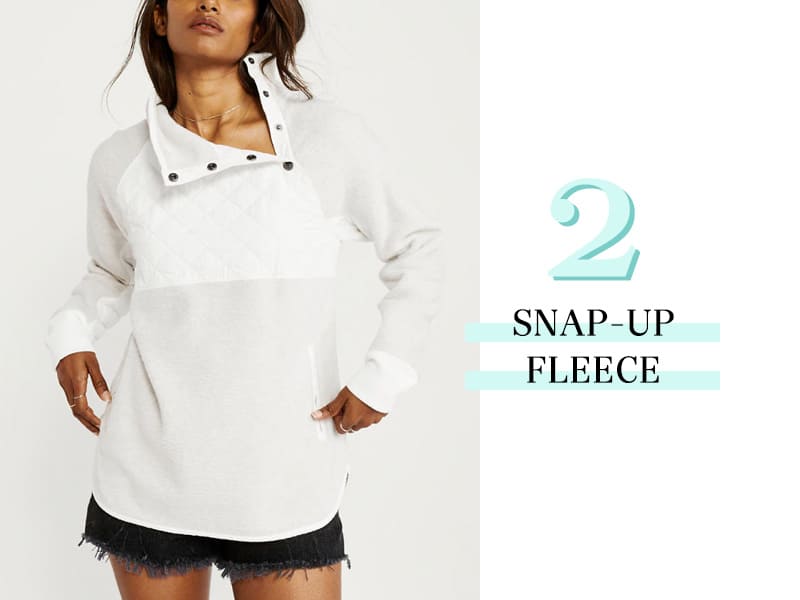 2. Snap-Up Fleece
I am a 40 year old mother of three, so I can't believe I'm sharing anything from Abercrombie & Fitch, but this asymmetrical snap-up fleece is so cute.It'sperfect for the chilly early spring.
I ordered it in the "cloud" above in a large. There are lots of other options available. I'm wearing it now with distressed jeans or leggings for a morning walk. But what I'm really looking forward to pairing it with shorts for weeks at the beach this summer.
3. Helpful Advice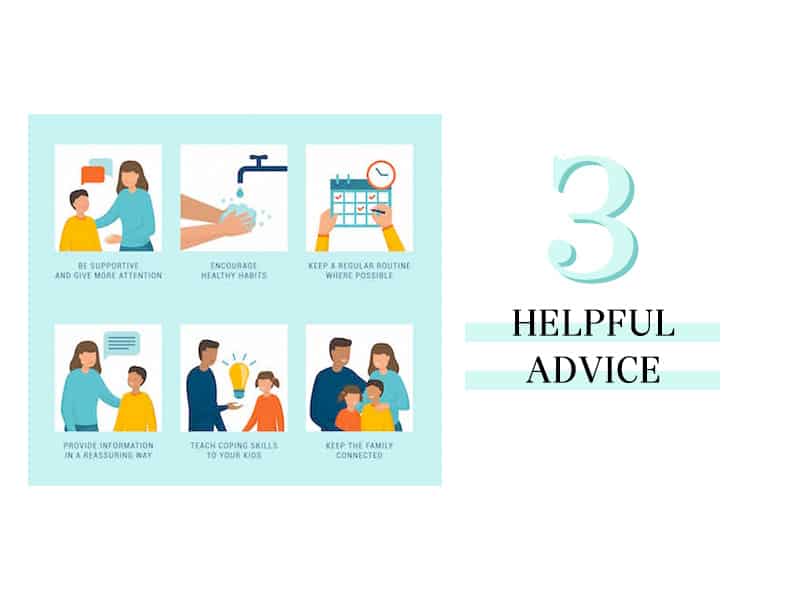 3. How to Ease Children's Anxiety about COVID-19
We talk a lot about the importance of routine, self-care and virtual connection in our adult lives, but they are also so important for our kids right now. This article is a good reminder that our kids are processing this differently, need a lot of grace, and a solid routine filled with structure AND space.
4. Capri Blue Lagoon Candle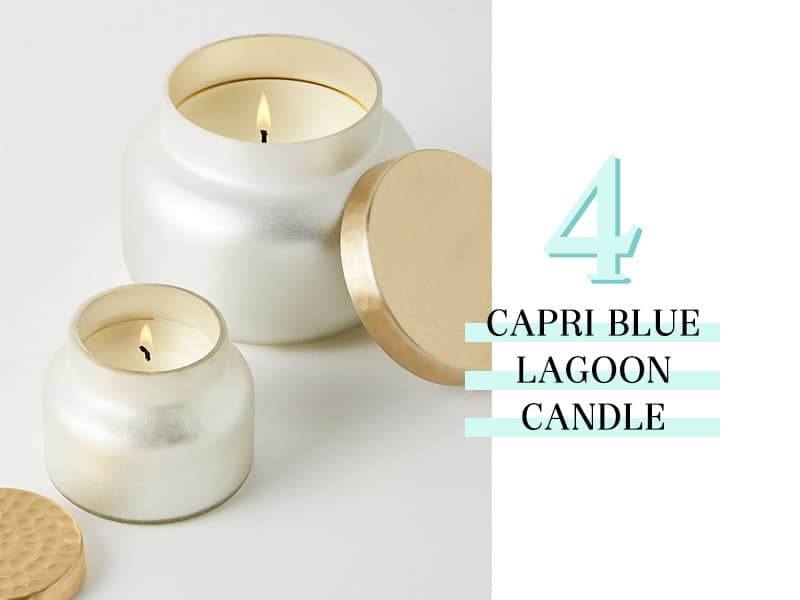 4. Capri Blue Lagoon Candles
The Capri Blue Lagoon Candles at Anthropologie are some of my favorites. I ordered a few more to keep around the house. As we continue to try to create "balance" around here, I like the idea of lighting them while we clean up from dinner and settle into a nighttime routine. They smell heavenly and look chic even when they aren't lit.
5. Updated Pajamas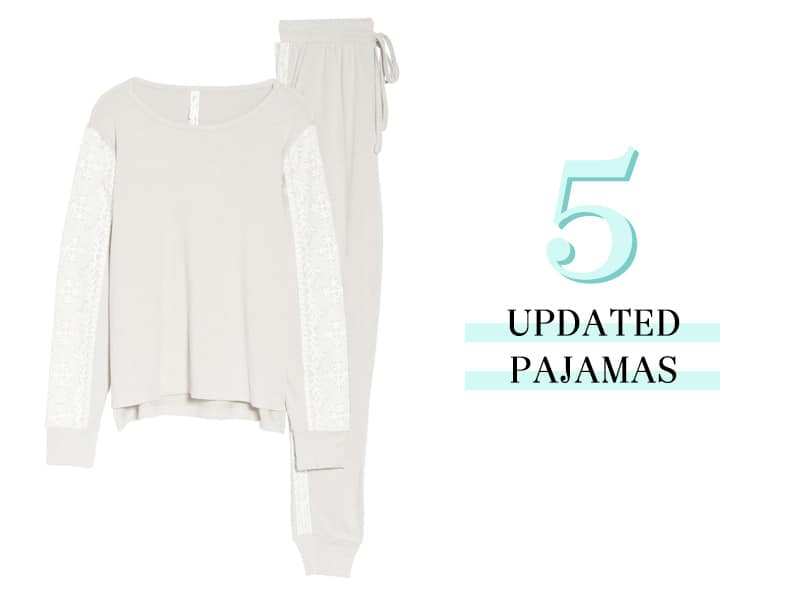 5. Updated Pajamas
Some people will end this stay at home order with a few painted rooms, maybe an organized garage.
Me? I'll have new pajamas.
There is no better time to treat yourself to an updated set, especially if they are on sale like this pretty set from Nordstrom. I ordered them in the gray (I'm not crazy about the blue option). They are perfect for these nights filled with movies, or Sunday's that are extra lazy. In fact, I wouldn't be mad if you spent the whole day in them.
6. Kate Spade Keds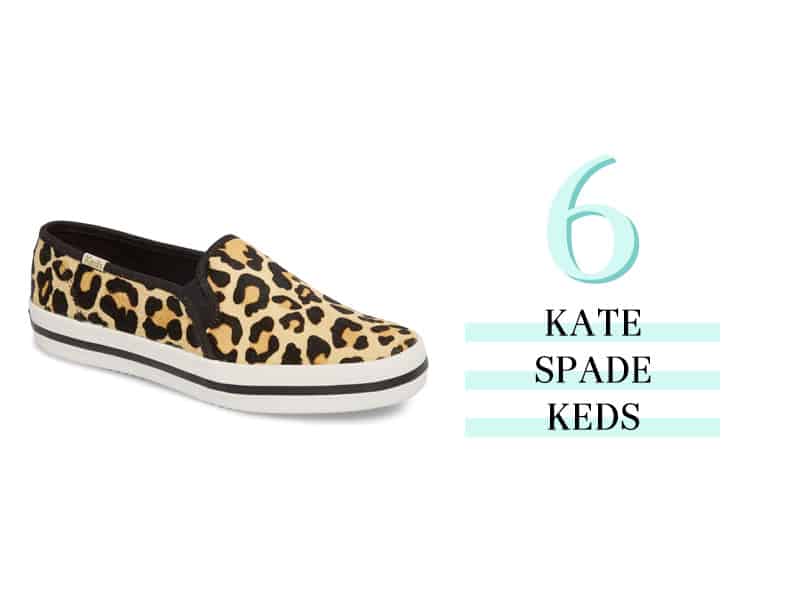 6. Kate Spade Keds
Over in our Private Facebook Page we got into a discussion about leopard print sneakers. Are they a classic? How wearable are they? To which I said, yes! they are classic and you can wear them all the time. These Kate Spade Keds are a bit of a splurge but my favorite. You can wear them with jeans, or leggings, a tee shirt dress, or a long maxi dress. Just use the print as a neutral and you'll update any outfit.
7. Waterproof Cosmetics Pouch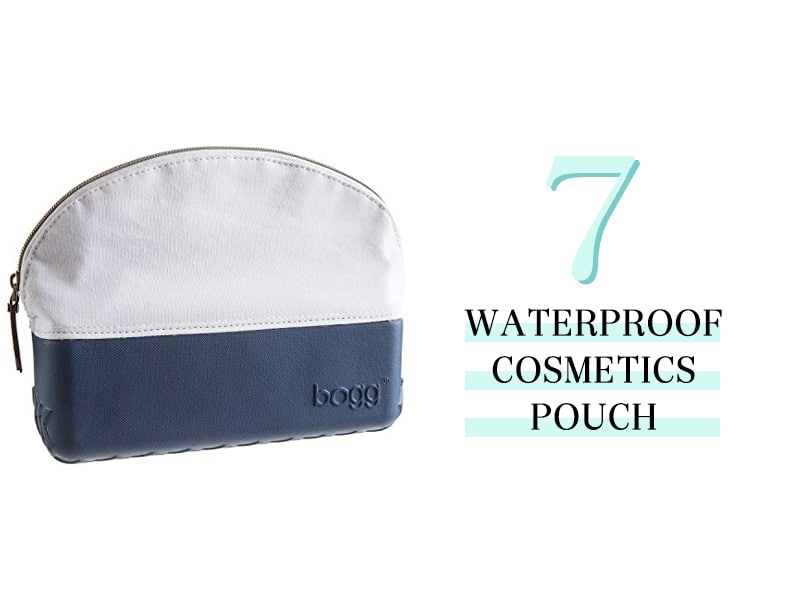 Waterproof Cosmetic Pouch
I found these waterproof cosmetics pouches on Amazon (they get rave reviews) and scooped them up to put in my big girls' Easter Baskets. They're great for them to take to the pool or beach to keep all their essentials like phones and sunglasses out of the sand and water. Grab them if you need a $25 gift (for teachers!), or use it as a base and fill it with some lip balm, sunscreen and a gift card.
8. Follow Me! Please?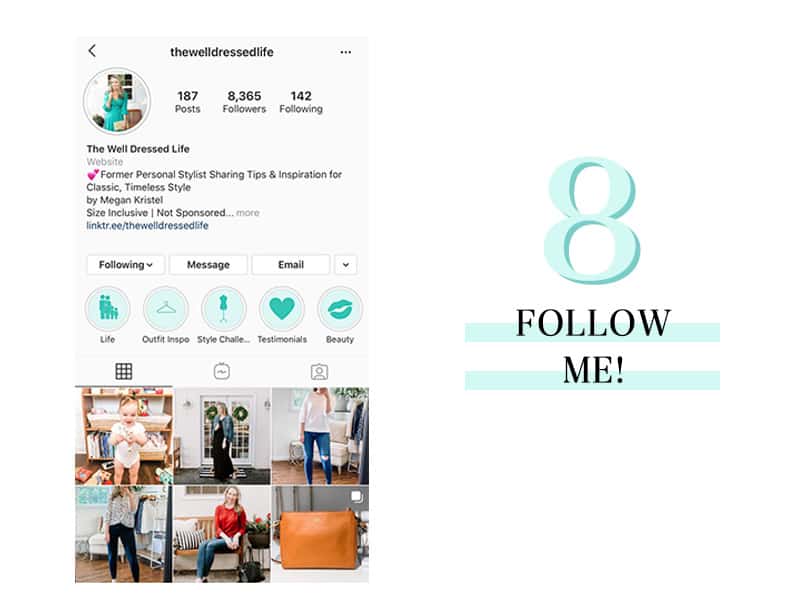 8. Instagram Follow
Here's the deal, I am 1,500 followers away from hitting 10,000 followers on Instagram. Why is that important? Because once you hit 10K, Instagram unlocks business features that will make using my profile easier for readers. Now more than ever having any extra leverage will help me navigate this unknown time so if you haven't already liked me, and you enjoy our content, would you head of there and hit "follow." I promise I'm not annoying.
9. Join our Book Club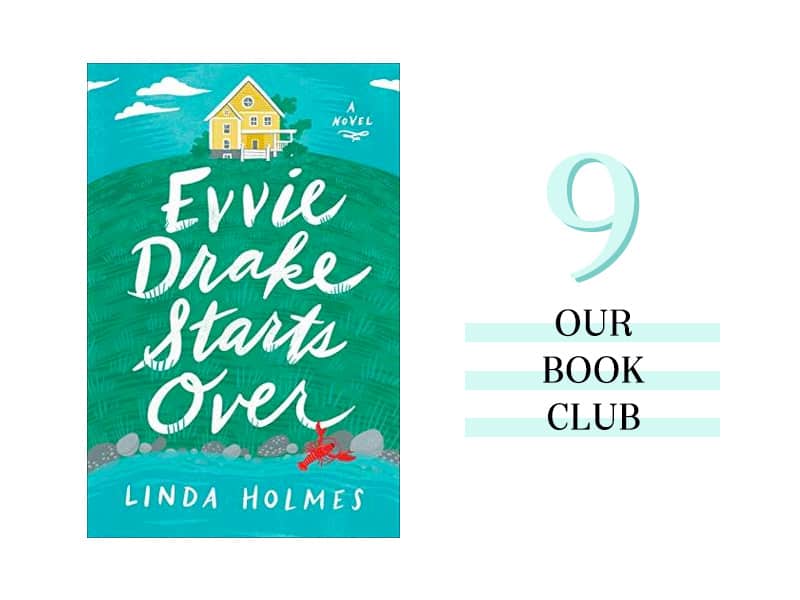 In light of everything that's happening in the world, I started looking for a lighthearted book to escape with and decided to turn it into virtual book club. I was so happy to see how excited everyone was about it. All you have to do is order Evvie Drake Starts Over (here on Amazon or call your local bookstore and see if they'll do a curbside pick up), start reading, and we'll "meet" up the weekend of April 18 in our Private Facebook Group.
10.What's Your Happy Song?
We all have that one song that lifts our mood every time we hear it. For me, it's I Want it That Way by the Backstreet Boys. So silly, I know.
The second I hear the first few notes, I'm immediately back in my dilapidated sorority house on Temple University's campus, living with 18 of my best friends, the song blaring out of bedrooms. It's part of the soundtrack of the happiest years of my life.
Since then, it's turned into my feel-good anthem. It sort of hangs in the background of parties, and nights out, especially at the shore, all us old moms huddled in the middle of a dance floor singing along like we are kids again.
Last week they played it as part of Elton John's living room concert, and I found myself with a big stupid smile on my face.
So I've been playing this and all the songs that take me back to happier, easier times at home. My kids think I'm nuts, which also feels appropriate for where we are right now.
I wonder, what's the song that takes you back to your happiest time? Share it in the comments below.