Last week, I joined a busload of friends, neighborhood moms, and some of our kids for a day trip to New York to see Aladdin on Broadway. The day before, I had spent, arguably, too much time trying to figure out what we should wear since it is October, yet it was supposed to reach the mid-90s during the day. I wanted us to be comfortable since it was a long, hot day, but still appropriate for the occasion.
As we walked into the theater, my one friend turned to me and said, "Are we getting old, or does no one get dressed up anymore?"
We are getting older, but it's sad to see the state of things. So many people looked like they had (literally) rolled out of bed. Others were in cut off shorts, and flip flops like they were having a day at the beach.
Society has become so casual, and I think it's a shame because if you're not getting dressed for a Broadway show, or a holiday party, or even a wedding, what are you getting dressed up for? What is worth celebrating?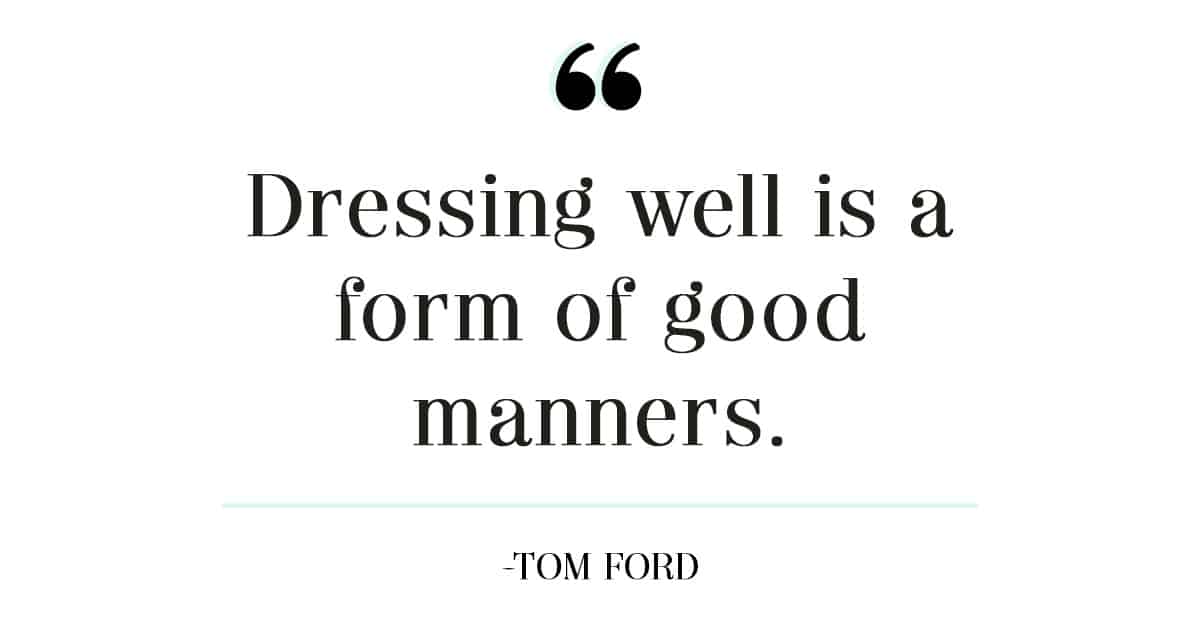 Growing up, one of the biggest lessons my mom instilled in me was the importance of and value in having proper manners. We wrote thank-you notes and referred to adults as Mr. or Mrs.
When I was older; I never went to someone's house as a guest without a gift. And when we went out, whether it was to a neighborhood restaurant, the Boardwalk in Wildwood New Jersey, or to see a show, she made sure my brothers and I were dressed well.
Back then, it may have felt old-fashioned, but now, as a grown woman with kids of my own, I think it's one of the best gifts my mom gave me. I didn't know it at the time, but all these little things she made us do, really set me up for success, in so many ways.
Understanding how to operate in society helped me advance in all areas of life. Knowing how to be courteous, and mannerly allows me communicate well with just about anyone. Because I treat everyone with respect, I get it in return.
It's been a huge point of leverage for me.
Even more than my success, what she gave me was a guideline for how to live life well. If you're going to do something, or go somewhere, do it the nicest way you can. When she put us it that special outfit, weather it was a dress for Easter or an extra cute tee shirt and shorts at the shore, she was showing us that we were doing something that required extra attention and it was worth respecting and celebrating.
I wonder, what do you think about how casual our world has become? Let us know in the comments below.
Other things on The List:
2. Sale Alert: Need a new raincoat? This Cole Haan packable coat with a hood has been a reader favorite for years and is on sale for $130. Grab it now.
3. Con: I cannot get enough of the drama and stupidity surrounding WeWork. The video included in this article explains the flaws in their business plan well, and this article sums up the debacle that is their corporate culture.
4. Add to Cart: I love this pajama set by Splendid, makes me long for a weekend I stay in my jammies past 7 am.
5. Good Stuff: H&M has SO MANY GREAT PIECES this fall. I have my eye on this cozy sweater, this brown sweater would be perfect for Thanksgiving, and this off the shoulder cable knit sweater looks so much more expensive than its $40 price tag. Stay tuned for a more detailed post this week.
6. Bill's Brain: If you haven't watch this 3 part documentary about Bill Gates, put it on your list. It's absolutely fascinating.
Have a great week everyone!