Last week, I took a few days "off" to get my life in order. Do you ever feel like you just need a minute to reset? Laundry was piling up; the girls didn't have pants that fit, I forgot to pay bills. It wasn't pretty.
For the last few months, I've felt like something was off, specifically with work. I feel like I am always behind schedule (because I am) and am utterly overwhelmed at every turn. It became obvious in these last few days away from posting that the current set up of The Well Dressed Life is critically flawed. Not from a content standpoint, but the backend of the business.
For three years now, I have done everything myself. From content and site development, updating SEO, managing social media, sourcing new ways to monetize, and managing the accounting, I'm currently doing the work of at least six people and it is taking a toll across all parts of my life.
If the site crashes (it has several times this year),everything stops until I figure out what is wrong and fix it. When Google changes its algorithm, I need to relearn how to make sure my content is searchable.
I also have to create unique content for the blog, Facebook, AND Instagram while circulating our posts on Pinterest, which is our biggest driver of views. That in and of itself is a full-time job.
As one person, with three kids and only 24 hours in a day, I've reached the point of it being impossible. You can only be good at so many things, and right now I don't feel like I'm doing anything well. I'm also realizing the more time I focus on the technical aspects of the business, the harder it is for me to be creative.
Bottom line: the current way I'm running things is impeding my ability to grow any further.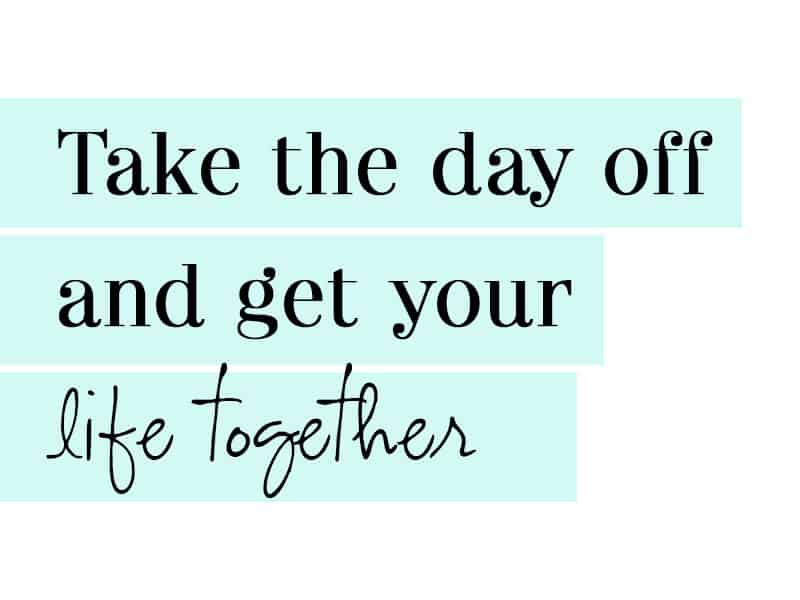 So, for the rest of the year, everything will look pretty much the same on the surface. Just know that behind the scenes, I am starting to build out a team to give me back the time I need to focus on content creation and growth and to establish a solid foundation of a business that I can sustain for years to come.
I'm sure there will be some hiccups along the way, so please stay patient as I figure out the best path forward.
What would be so helpful is if you would continue to ask your specific questions in the comments. I read every single one and use them to build out our posts. For example, our recent posts about Age Appropriate Dress and Flats You Can Wear Instead of Heels were inspired by your questions and well received.
And now for the rest of The List:
2. Currently Reading: Fair Play: A Game-Changing Solution for When You Have Too Much to Do (And More Life to Live) by Eve Rodsky.
3. Cozy Halloween: This chunky knit sweater is perfect for taking the kids trick-or-treating on a chilly fall night.
4. As-Seen-On-Social: After seeing a ton of Wander Beauty videos on Facebook and Instagram, I had to give some of their products a try. Their press foundation is a top seller, but I wasn't a fan. For aging skin like mine, it's too heavy and set into my fine lines and wrinkles. I prefer lighter coverage that lets my skin breath. However, I LOVED their mascara and under-eye patches. I'm working on a video review of my favorite beauty products so stay tuned!
5. Legging Upgrade: On Friday night we celebrated a good friends 40th birthday. I wore this H&M sweater and these faux leather leggings with a pair of pumps. It reminded me how versatile those leggings can be this time of year. Spanx makes the best pair that fits well and holds you in, available in missy and plus sizes.
Have a great week!!