Today, we're talking about the best white tee shirts for women.
A white tee shirt is one of the most basic, yet versatile pieces of clothing in your wardrobe. Especially in this era of dressing casually, having a few fresh white tees to throw on can make getting dressed a whole lot easier.
When your personal style leans classic, you need to strike an important balance.
The basic items that compose the foundation of your outfits need to do a lot of work. Getting those pieces right make getting dressed a whole lot easier.
So they should be of better quality, fit well, and maintain their integrity wash after wash.
In many cases, I say spend a little more on these items. Buy the best you can afford.
But here's the thing, prices in recent years have gone off the deep end.
I'm at the point in my life, and maybe you are too, where money is literally growing wings and flying out my front door.
So a simple white tee shirt costing $100 or $200 is downright offensive.
It's also insane because almost all of the expensive tee shirt brands I have tried over the years are 100% sheer.
The bottom line? When it comes to white tee shirts, there is little correlation between price and quality. The higher the price point does not mean the better the quality.
In fact, I find it's quite the opposite. So put white tee shirts in the "save" category and free up space in your budget to "spend" on other things.
Today, I rounded up my recommendations for the best white tees for women.
Qualifications for a top spot are affordability (these are all under $30, and in most cases well under $30), quality, durability, and of course, the sheer factor.
The Best White Tee Shirts for Women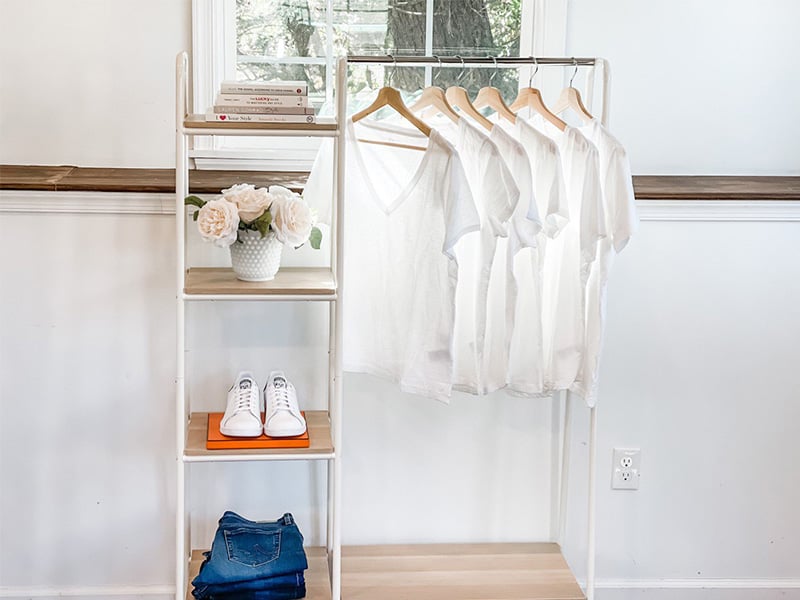 I started by ordering a crew and v neck style white tee shirt from the blog's most popular brands: Talbots, Old Navy, Everlane, J. Crew, Target, Banana Republic, Lands End, and Quince.
Then, I inspected each one for quality, tried them on for fit, and did a "sheer" test.
To be considered one of the best, the tee had to check all the boxes AND offer a range of inclusive sizes.
As per usual, this post is not sponsored. I personally purchased each one of these and ended up keeping my five favorites.
Testing Out the Best White Tee Shirts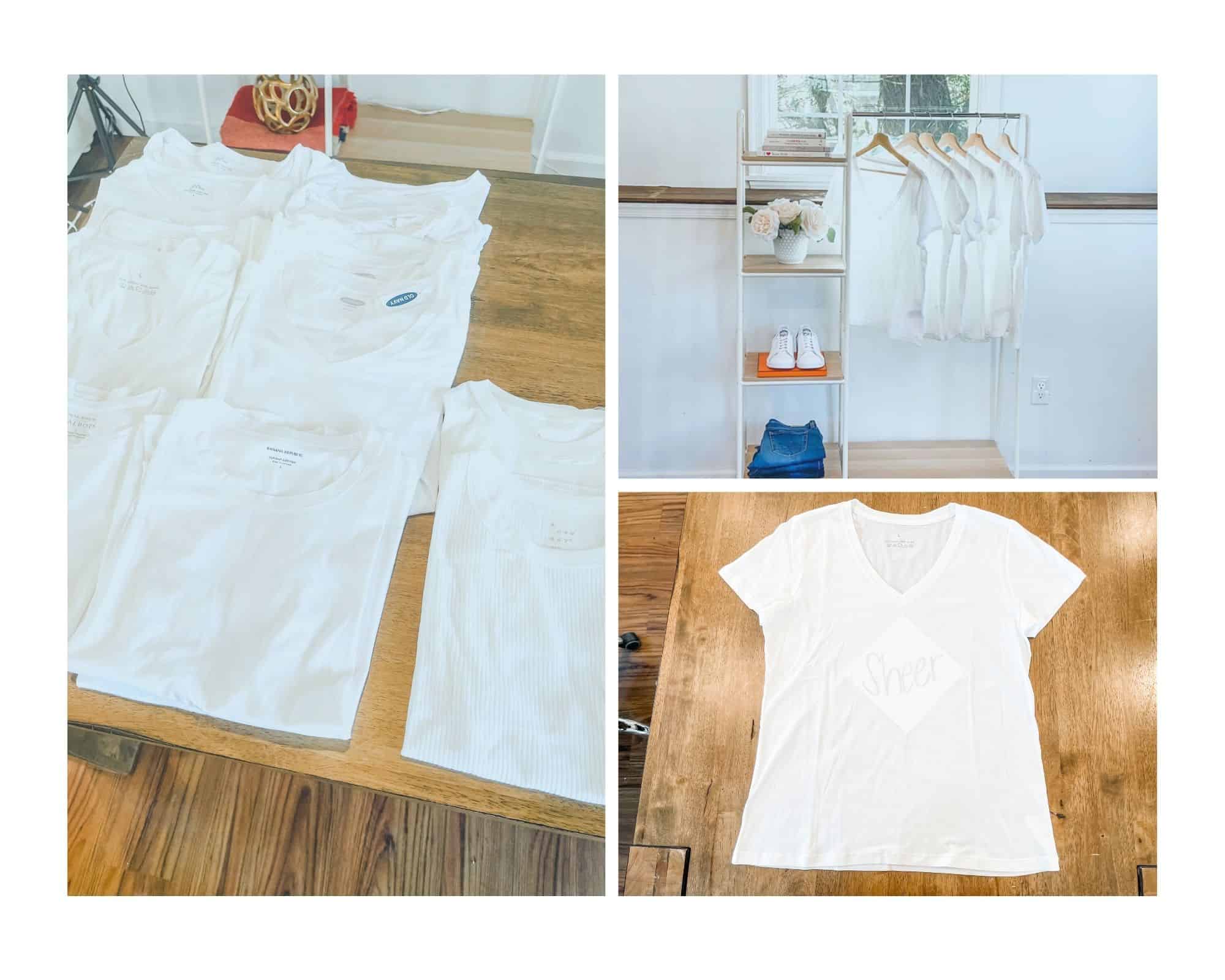 Below, I rounded up my five favorites. I am keeping all of these, because you can never have too many white tees this time of year. They are in order from highest to lowest price – prices are subject to change.
The Best Tee Shirts That are Not See-Through
Lands' End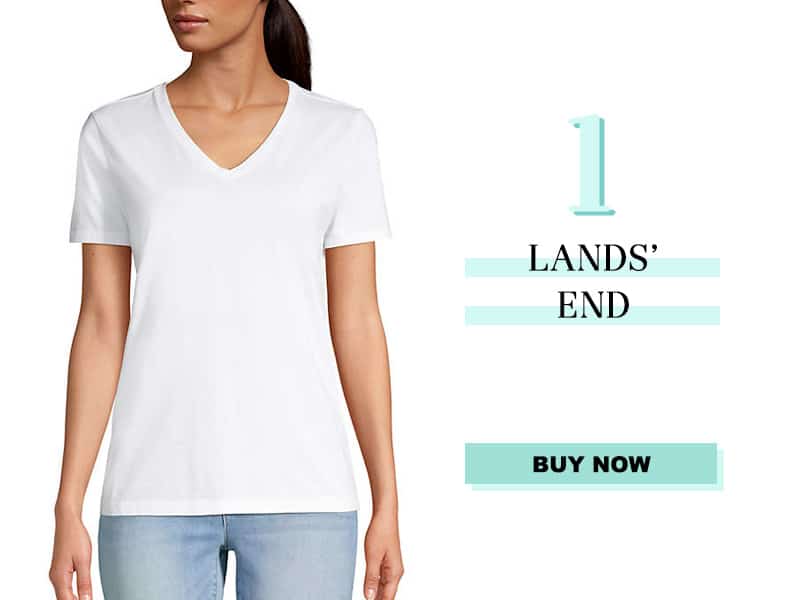 Lands' End, $23
It makes sense that Lands' End would make one of the best white tees. Their focus on quality and practicality is at the heart of their brand.
I like this option because it has a bit of shape, but doesn't cling, a nice sized sleeve (I hate when they cut your arm at an awkward spot) and a length that lets you half tuck, full tuck or leave out. They also wash and wear well.
Available in regular, petite, tall and plus sizes.
I kept both styles in a size Medium.
Banana Republic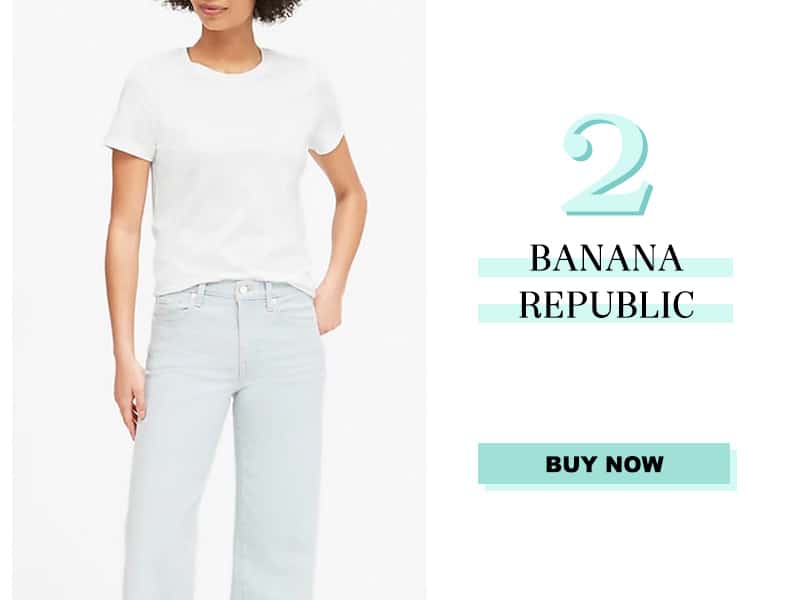 Banana Republic, $29.50
I ordered two white tees from Banana Republic, the SUPINA cotton crew, (above) and their "Cozy Slub V neck". I returned the "Cozy Slub" because it was entirely see through.
The SUPINA cotton crew is wonderful. A great, better, every day tee.
Size up, I went with the Large.
Talbot's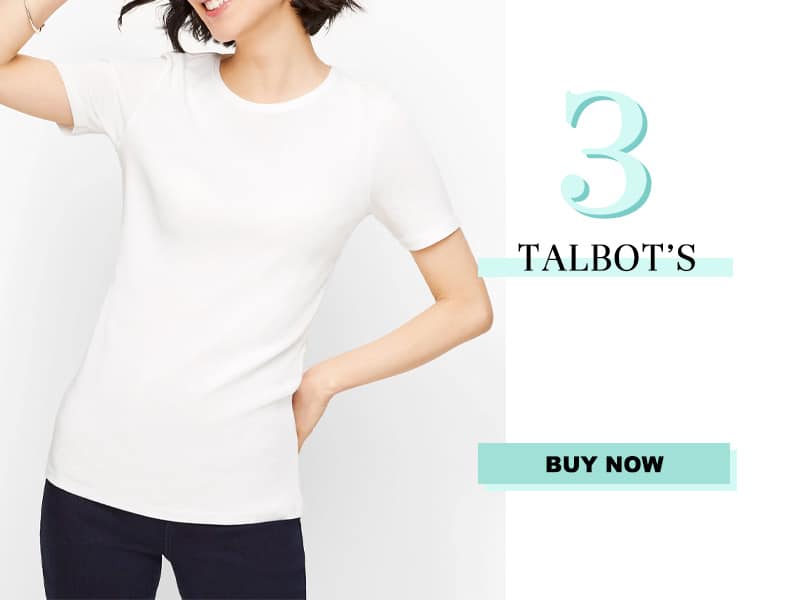 Talbots, $29.50
If you are looking for a better white tee, with a longer short sleeve, the Talbot's Classic Crewneck Tee is a winner.
Available in missy, petite, plus and plus petite!
I kept this one too, in a medium.
Old Navy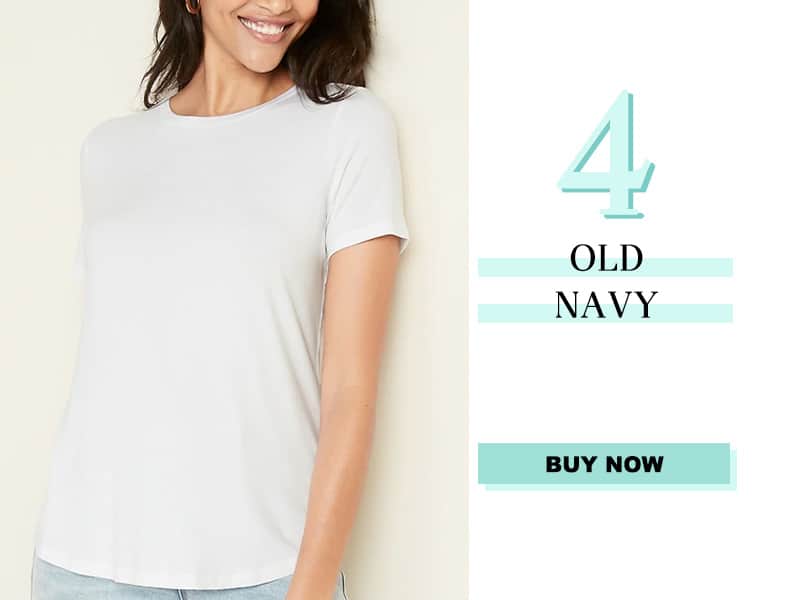 Old Navy Luxe Crew, $8.50
The Old Navy Luxe Crew is a different kind of white tee shirt. It has some drape and movement to it with stretch. It washes well and holds it shape and has thousands of five star reviews on their website.
I preferred the crew neck version of this to the v neck – which feels like it comes with the neckline stretched out.
Available in regular, petite and tall up to an XXL here, and in plus size here.
Target A New Day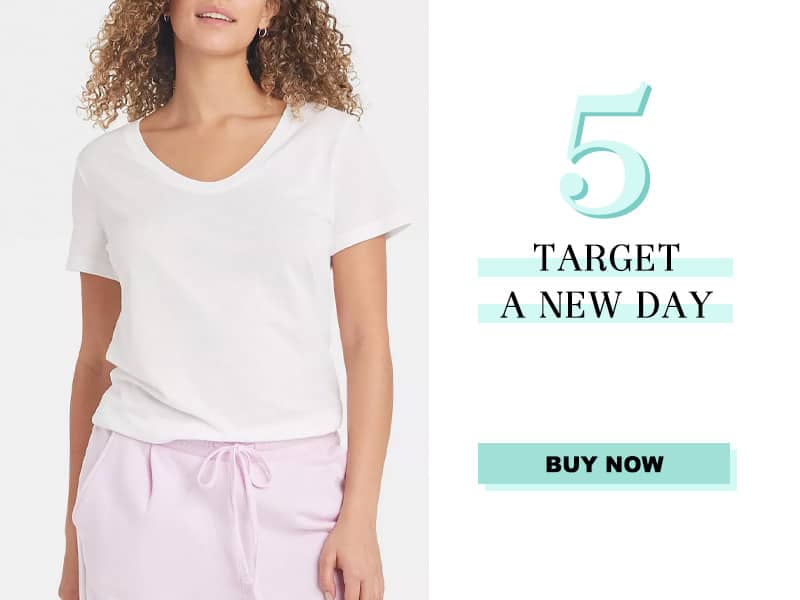 Target A New Day, $5
Good Old Target rounds out or list with a $5 tee shirt. The value here is wonderful, and the price point allows you to buy multiple to keep them fresh all season long.
You need to be thoughtful about the bra you wear; anything with detail will show, but a neutral-to-you tee shirt bra will work perfectly.
Available in Missy and Plus sizes, size up to account for shrinkage.
Here are the options that didn't make the cut and why:
Old Navy's Everywear – too sheer.
Banana Republic Cozy Slub V-Neck – too sheer
J Crew Vintage Cotton Crew – sheer and boxy.
Quince Crew and V-Neck Tees – sheer and had a yellow undertone.
Everlane – this one is a bummer because I use to LOVE their tees, but the last few times I ordered them the quality wasn't the same.