Maybe you are a lucky duck and you have your Spring and Summer wardrobe already complete. Maybe you'll buy a special piece here and there, but you're not looking to fill any major gaps, like the elusive perfect pair of white jeans, because you have all of it covered. In that case, you might just want to pick up some new accessories to zush up what you already have (or what you're renting!) Accessories are a good way to freshen your looks when your budget is tight too. a new pair of earrings, a great clutch, or killer shoes can breathe life into the clothes you already own and make you feel excited about wearing them again. Check out some of our favorite accessories that we have come across over the last week.
Statement Earrings
Give your studs and huggies a rest! These earrings are outfit-makers that will give any outfit a boost. The turquoise pair is my personal favorite.
Bold Clutches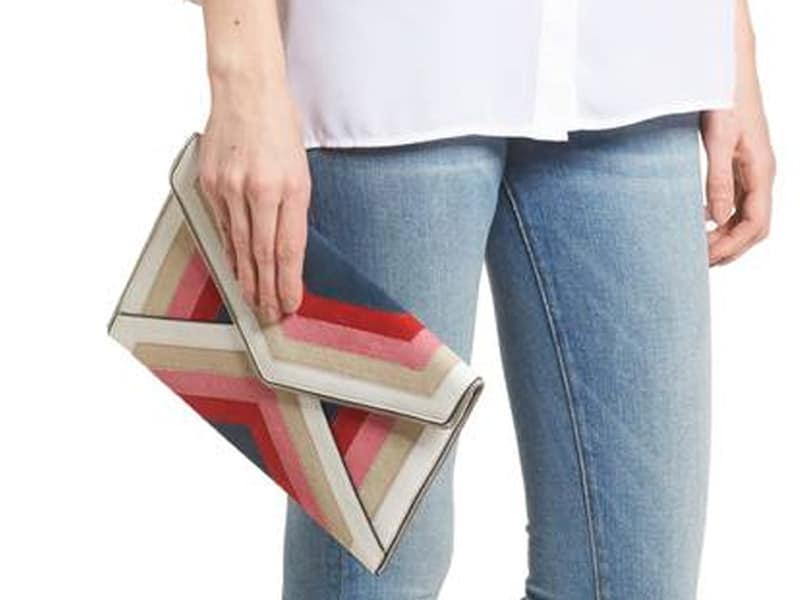 You don't have to twist my arm to add another bag to my collection. I am absolutely nuts for this Striped Clare V and I might gift it to myself for my birthday.
Fun Shoes
I always buy at least one pair of shoes a season, and this season, I'm looking for something a bit more unexpected. I have the leopard Keds in the list below, and I wear them a ton. I can't even describe how comfortable they are. So what else should I add this season? I'm gravitating towards the gingham heel or the cheery yellow slide.