September is my January.
With all these kids to get back to three different schools, I really need a fresh start, an updated routine, and a chance to settle the house after a fun -filled summer.
So my Amazon favorites this month reflect all the things going currently going on in my life.
Today's round up offers a little something for everyone, from lounge and workout gear, to a new organizing must-have, a game changing health hack, and ways to make your home feel cozy to just a new pair of earrings – this list has it all.
You'll notice there are some well priced gift ideas too if you are super on top of your game and gearing up for the end of the year.
And stay tuned because I'm going to show all of these in real life over on our Instagram this week.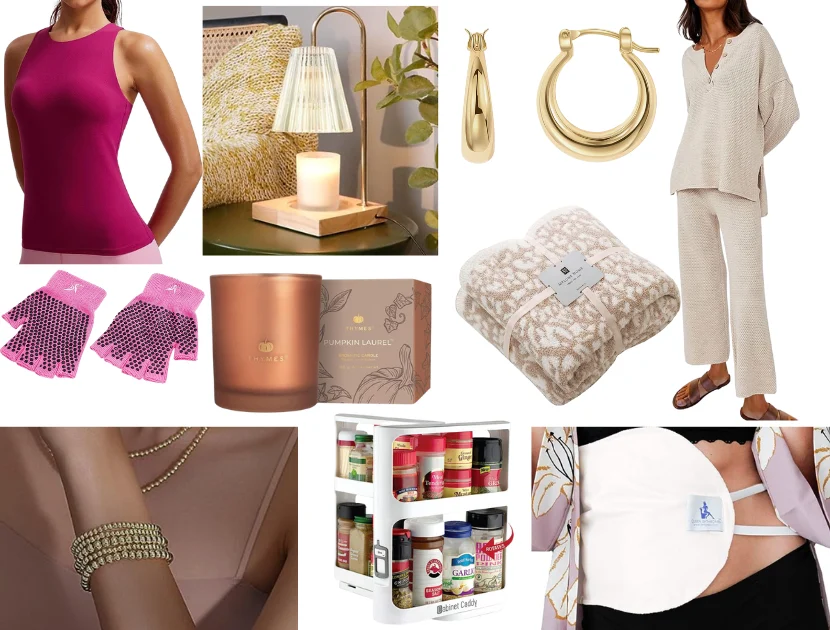 CRZ YOGA Butterluxe Racerback Workout Tank Top
I scooped up not one but three of these tanks to freshen up my workout gear.
They are fabulous. They run true to size and are affordable, considering what I'm paying for my girls to be outfitted in Lululemon.
The super soft fabric has buttery feel and just the right amount of thickness.
And it has a built in bra – which is actually supportive. I wear a C cup and I don't need another bra underneath. I do cardio and hot yoga in these and find them to wash and wear well.
Available in 14 colors in XXS – XL.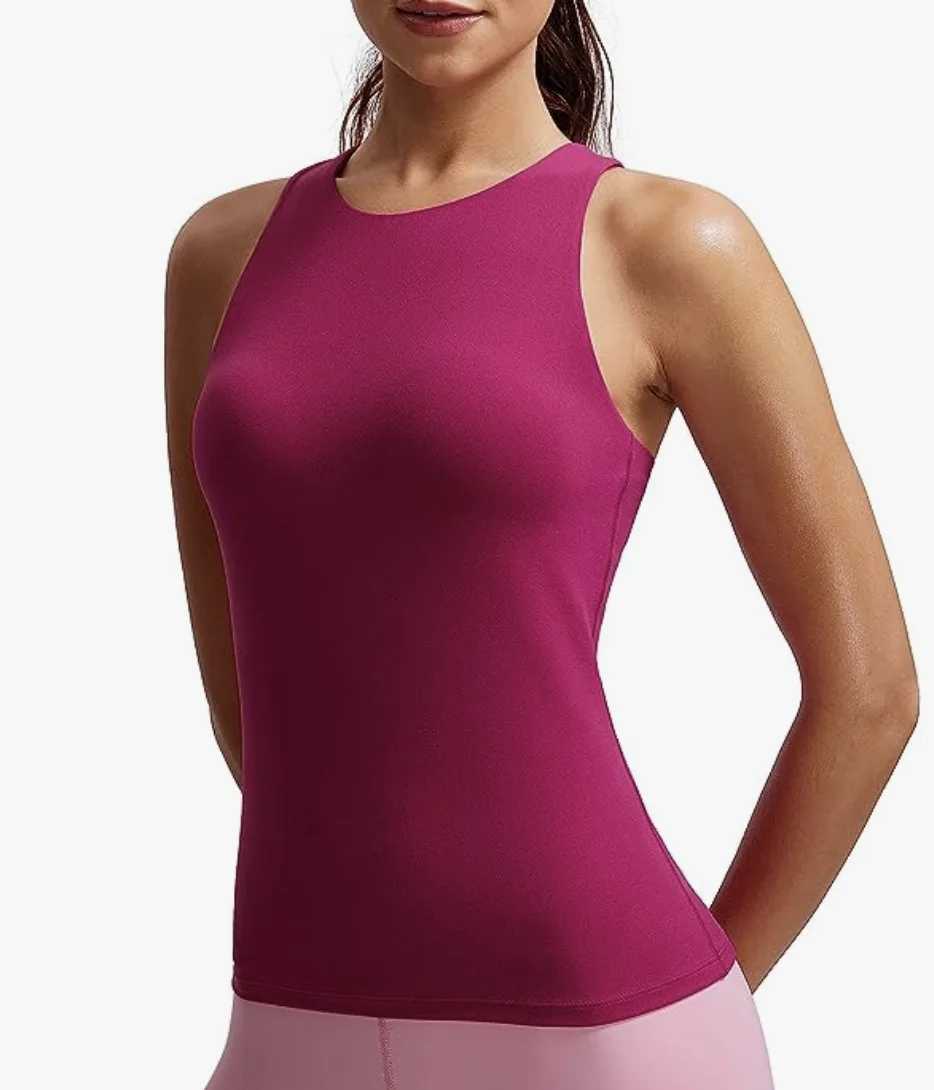 1
CRZ YOGA Butterluxe Racerback Workout Tank Top
Amazon
$32.00
Badu Gold Bead Bracelet
Stacks of gold-filled beaded bracelets are a huge trend right now.
And while it looks chic and updated, some prices are wild. We're talking hundreds of dollars for what is essentially a stretchy bracelet.
There is a popular brand selling ONE single bracelet for $100. And these are small, so if you wanted to stack ten on your wrist, that is ONE THOUSAND DOLLARS.
Ridiculous.
I knew I could find something similar for way less, and I did with these 14K gold-plated bead bracelets for about $15 for a set of 4.
The link has various options; I ordered a few sets in multiple styles to play around with to make a stack.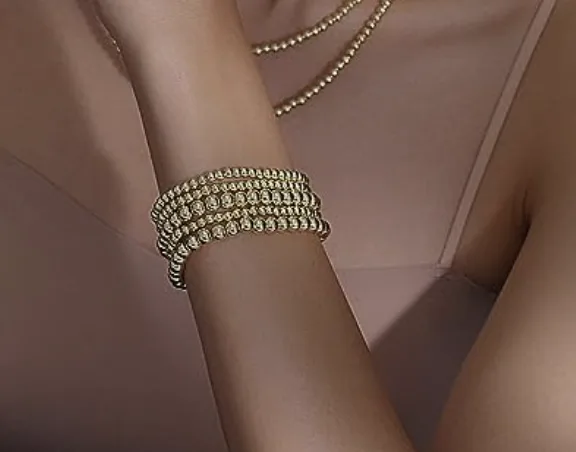 2
Badu Gold Bead Bracelet
Amazon
$14.00
Candle Warmer Lamp
I use to think these we're silly, but I get it now.
Candle warmers allow your candle to burn evenly, without a flame and add a lovely, ambiance to your room.
The glow you get resembles that of a tiny accent lamp.
As we publish, this one is priced at $29, a 54% savings off the list price.
It comes securely packaged in a box you can wrap – so it would make a fabulous hostess gift or under $50 gift for the upcoming party season.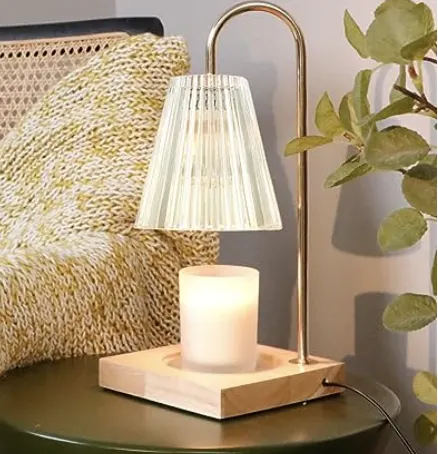 3
Warmer Lamp
Amazon
$29.99
Thymes Pumpkin Laurel Boxed Candle
Long-time readers know that the I light Tymes Frasier Fir on December 1st and keep it going through early January in my house.
So, it should be no surprise that I also adore their Pumpkin Laurel scent. It leans spicy but has just enough sweetness to balance it out.

And it's extra cozy on the candle warmer.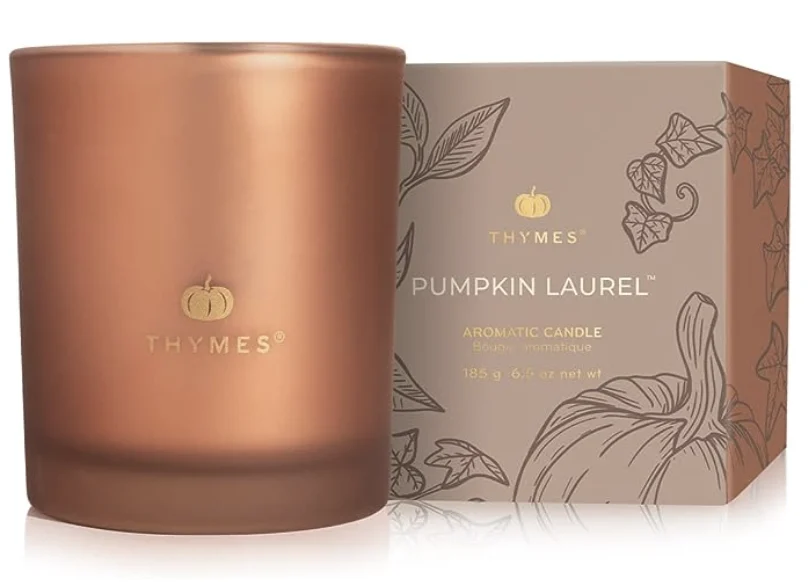 4
Thymes Pumpkin Laurel Boxed Candle
Amazon
$34.00
Castor Oil Pack by Queen of the Thrones
I realized that within all of my health-related content, I never shared my love of castor oil. And since I just reordered my castor oil pack from Queen of the Thrones I thought I would quickly – and maybe give it its own feature eventually.
There is a lot of buzz right now about the benefits of castor oil, which is funny because my very mainstream family has been using it for years.
We go through dozens of bottles a year easing sore and achy muscles, for extra help with digestion, gut health, and it helps me manage my scar tissue issues from my C-Sections.
This particular pack wraps around your abdomen (you want one that is 100% cotton) and allows the oil to penetrate deep into the body.
I even use it for cramps with a heating pad on top and it's a huge relief.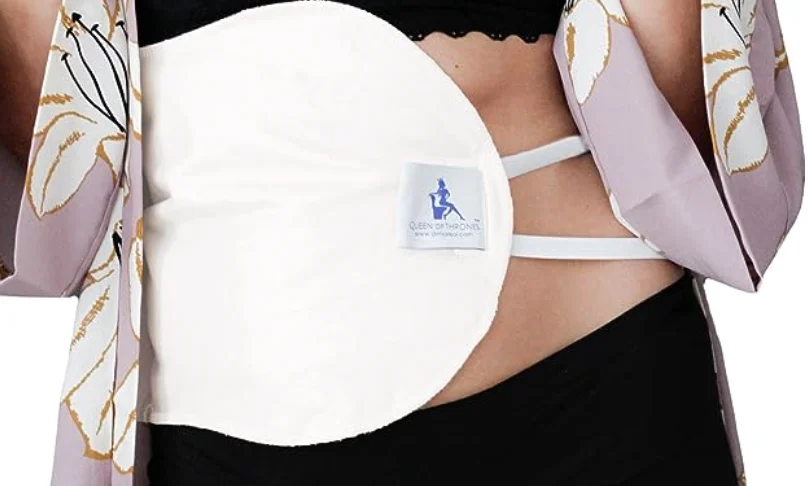 5
Castor Oil Pack by Queen of the Thrones
Amazon
$48.00
Cabinet Caddy
This cabinet caddy is awesome.
I picked it up while on my back-to-school tear around the house, and I'm so happy I did.
We keep daily medication, and a few go-to's in our coffee cabinet, and they were all over the place.
Not only does this corral everything together, but it takes up vertical rather than horizontal space, which I'm short on.
There is no install; simply place it in your cabinet.
While we use it for medicine, you can also store spices, essential oils, or beauty items in it.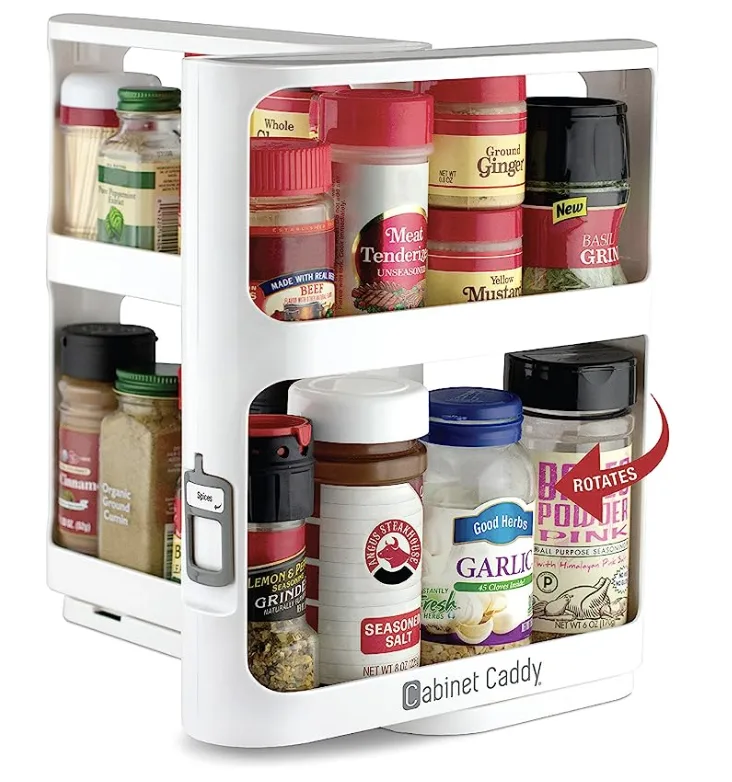 6
Cabinet Caddy
Amazon
$33.00
ProsourceFit Grippy Yoga Gloves
This will be niche, but I've been doing Hot Yoga for about a year and sweat so much in class.
Like, I look around, and everyone looks fine, glowy even, and I'm red-faced and drenched.
I often use blocks to help me get into certain poses, but I'm so sweaty I slide right off them.
Anyway, I was so excited to learn that there are actual gloves for yoga.
I tried a bunch, and these inexpensive ones are my favorite.
They help you grip the block or the ground if you end up off your mat.
I ordered a few pairs because I will absolutely lose these.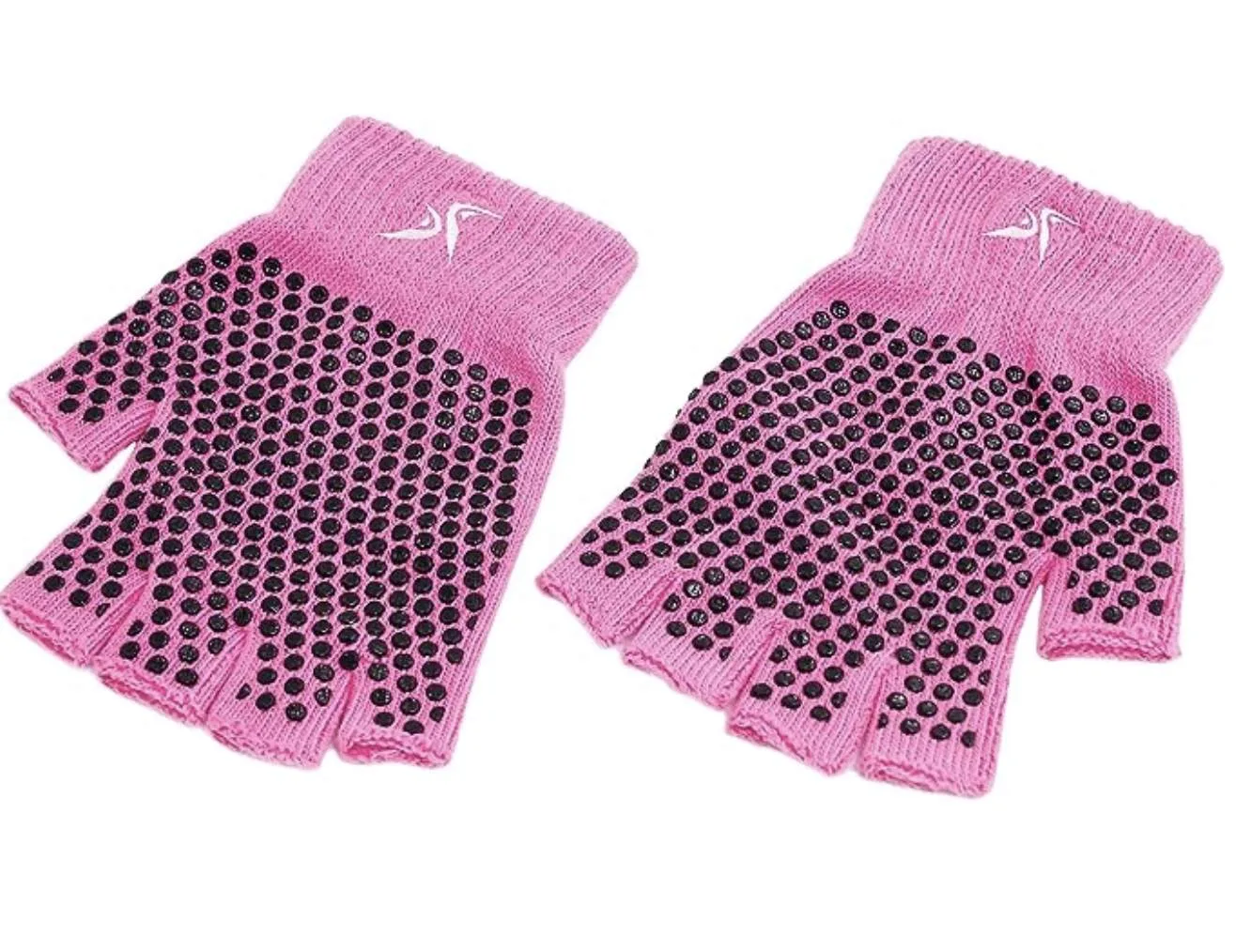 7
ProsourceFit Grippy Yoga Gloves
Amazon
$9.00
Lounge Set
We're only two weeks into the school year and I've already hit the drop off line in some questionable attire.
So I ordered a bunch of sets to try out for an upcoming post, and this waffle knit style is one of my faves.
It's nice for this time of year, and for when it's a little chilly in the morning.
You just throw it on, maybe add an earring and necklace and look pulled together with almost zero effort.
And I end up wearing it all day too, unless I have to get dressed for something else.
I ordered it in the apricot (below) and the dark brown.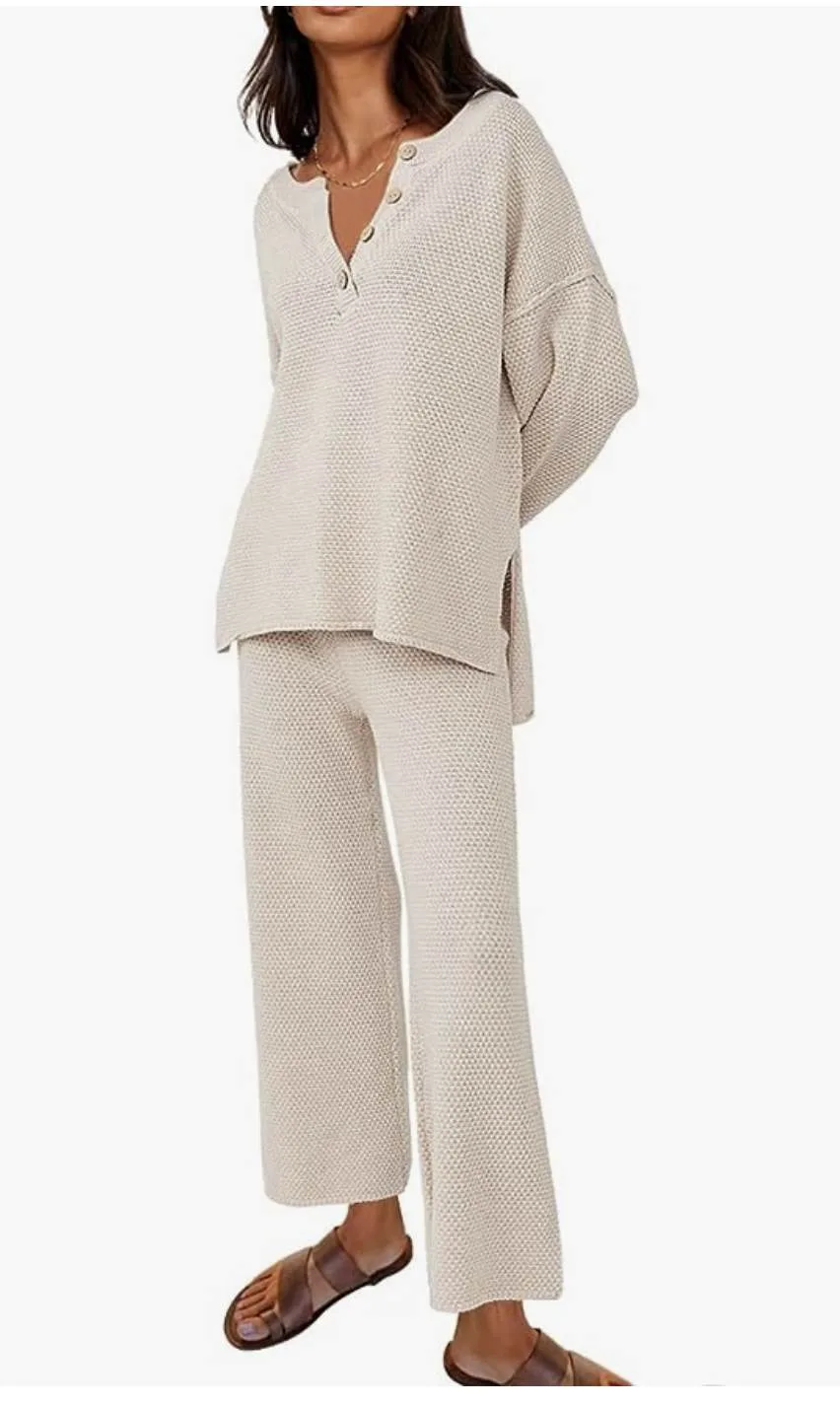 8
Lounge Set
Amazon
$49.99
Soft Leopard Throw Blanket
We are a blanket house, meaning we have blankets in baskets in every room with a sofa, and if we sit on the sofa, we have a blanket on us.
It could be 100 degrees outside, and we are still under the blanket.
I just went through our collection, got rid of a few that have seen better days, and ordered a few new ones.
These are $40, so soft and cozy, and I love the neutral leopard pattern.
These will definitely be on a gift guide list this season!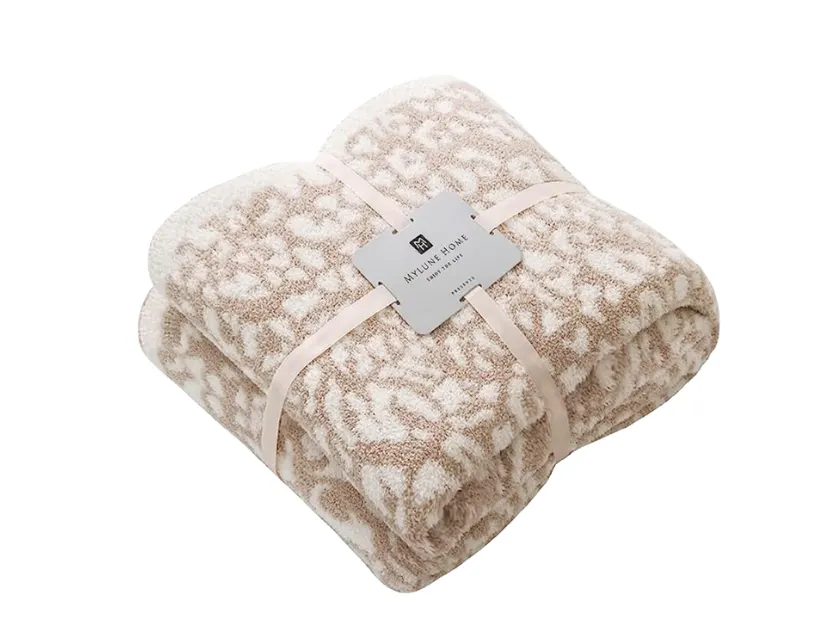 9
Soft Leopard Throw Blanket
Amazon
$39.99
PAVOI 14K Gold Plated Sterling Silver Post Chunky Hoops
Finally, Pavoi is one of our favorite Amazon jewelry brands.
The quality is great, the price is affordable, and the styles are on-trend.
This pair is available in yellow, rose, or white gold ( I went with yellow) in either 25 or 17 millimeters ( I took the 25); they are substantial on the ear yet light to wear all day.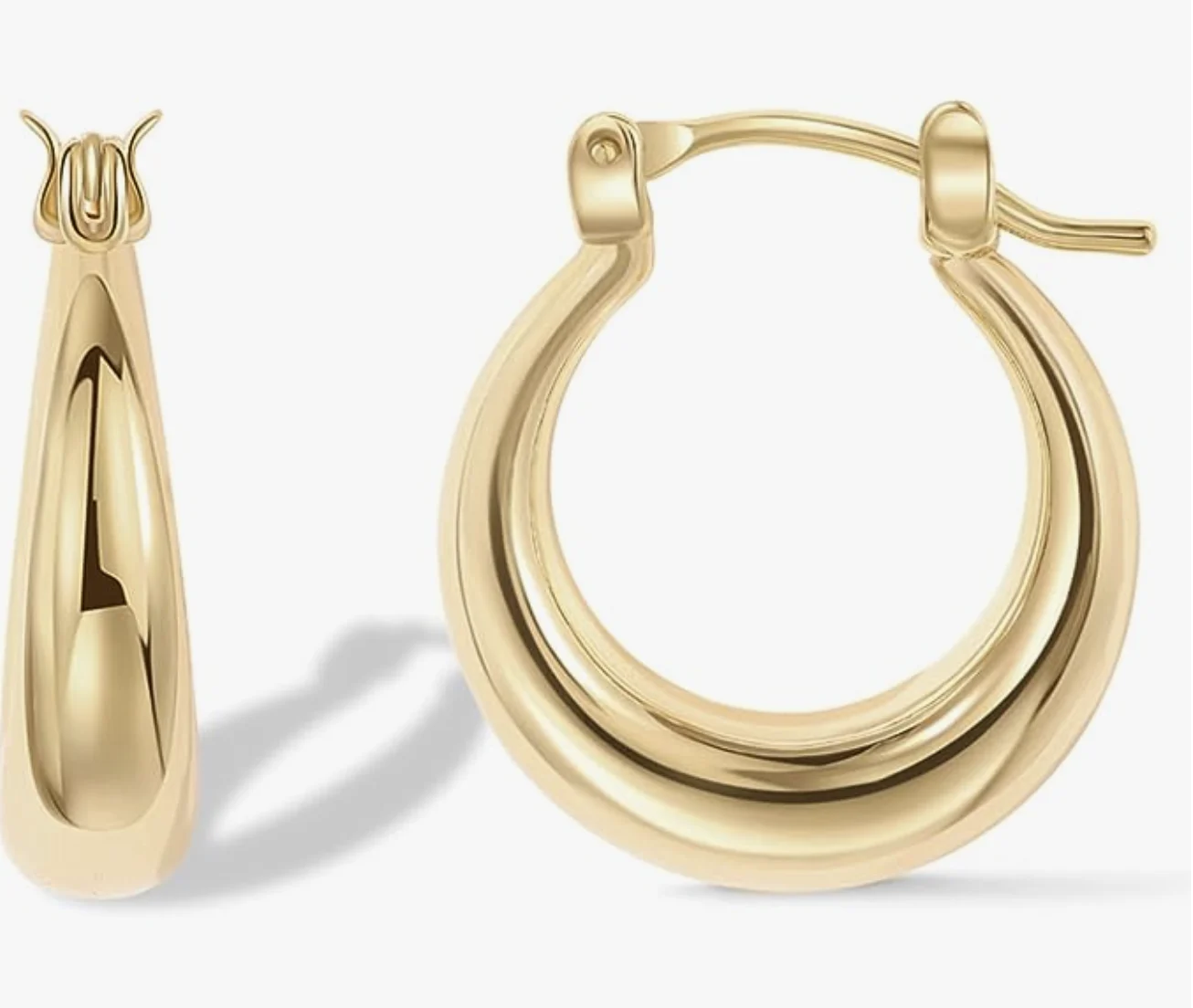 10
PAVOI 14K Gold Plated Sterling Silver Post Chunky Hoops
Amazon
$15.00