My brain is not built for the tedious tasks needed to be completed by year end. But one report I look forward to running is our best sellers from the last 12 months. And every December, I share those top picks here.
Today we're featuring your top picks in style: clothing, jewelry, and accessories. Tomorrow, stay tuned for the best of beauty.
I have to say, in all the years I've published a recap, this one is the most cohesive and representative of our aesthetic. It's classic, timeless, practical, and modern.
Everything below is still in stock, although I'm sure sizes are getting limited.
Several bestsellers have sold out, like blazers and novelty blouses, but by and large, this list is a core wardrobe. So if you need to add or replace any of these in your closet, know that these are the pieces our community loved most.
Reader Faves of 2021: Style Picks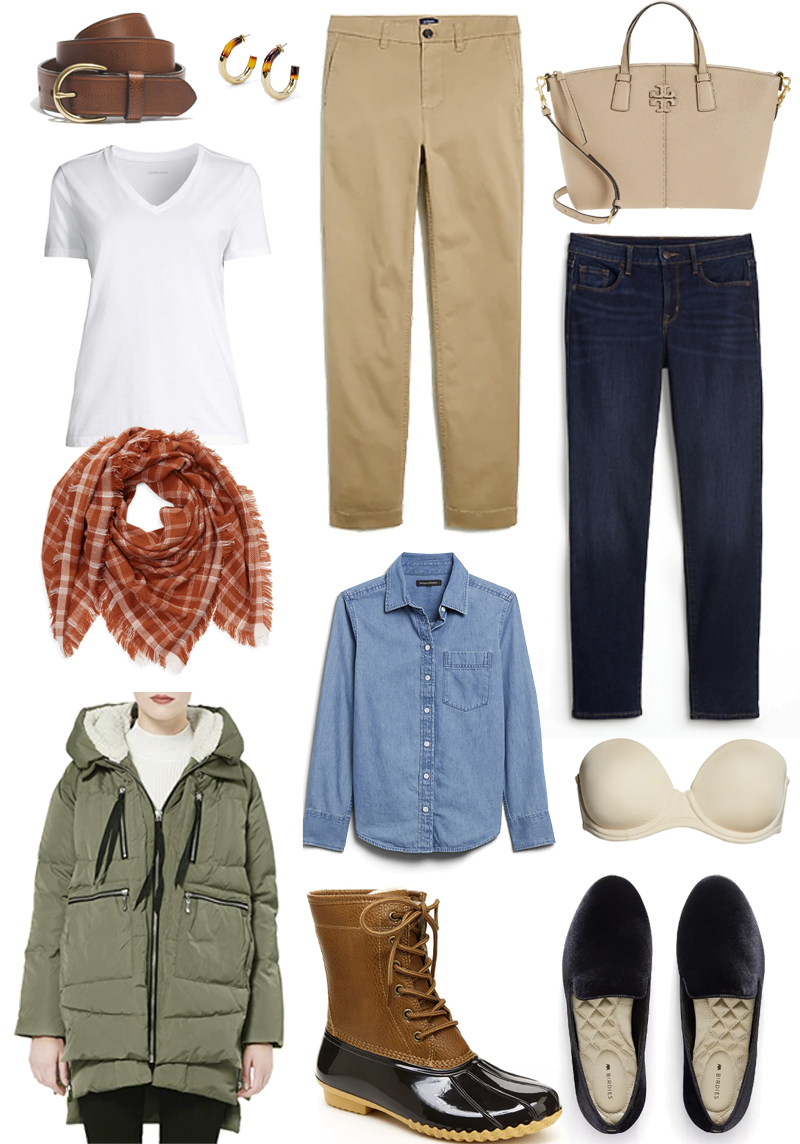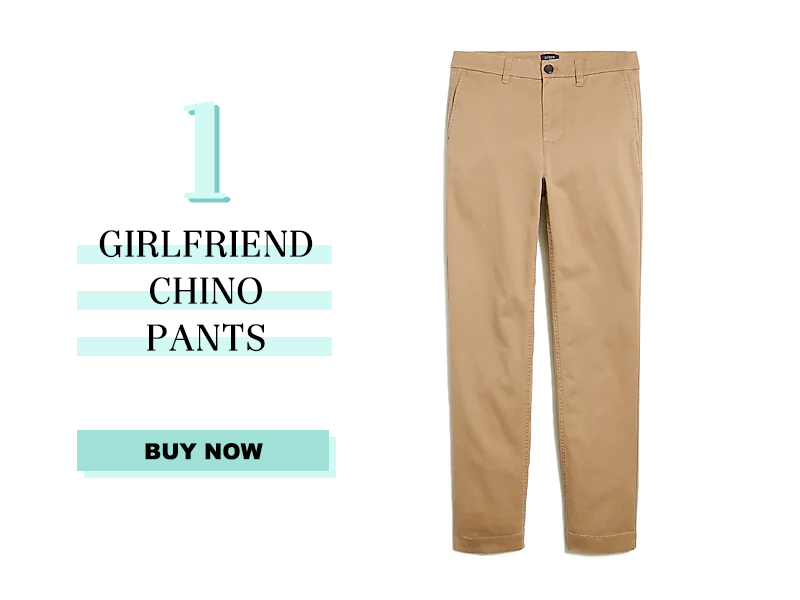 Meet the best selling pant of 2021. I know, I was surprised too! But these casual "girlfriend" chinos are a welcomed break from joggers and jeans. The model shoes them cuffed, but you can absolutely wear them uncuffed.
Available at J.Crew Factory, in sizes 0 – 24, in regular and petite, in khaki, grey, white and navy.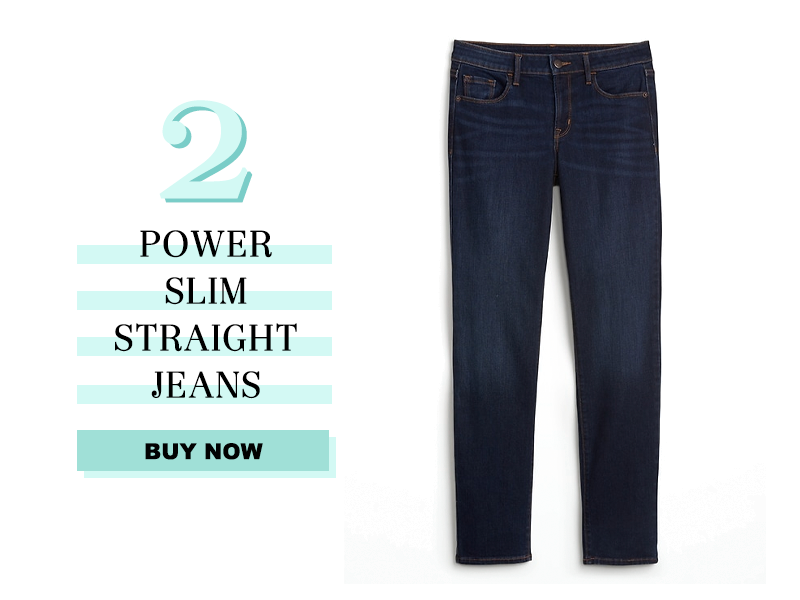 Power Slim Straight Jeans, $35
And speaking of jeans, the hands down favorite are these mid-rise, dark wash, "power slim" jeans. If you're thinking of trying a pair of ON jeans, and like a skinny cut, these are a fantastic option.
Available at Old Navy in sizes 00 – 30, in regular, tall and petite.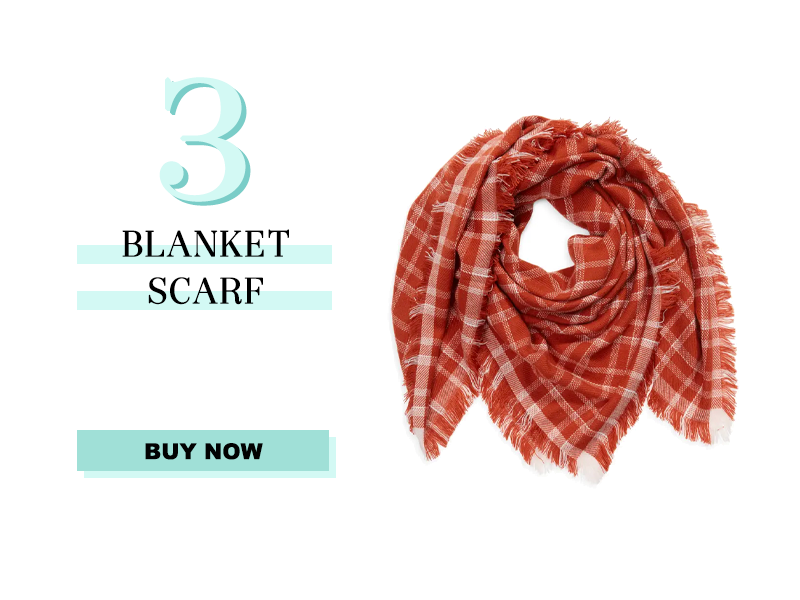 Blanket Scarf, $16
I love blanket scarf, and this one is light but still keeps you warm for only $16.
Available at Nordstrom, made by Madewell.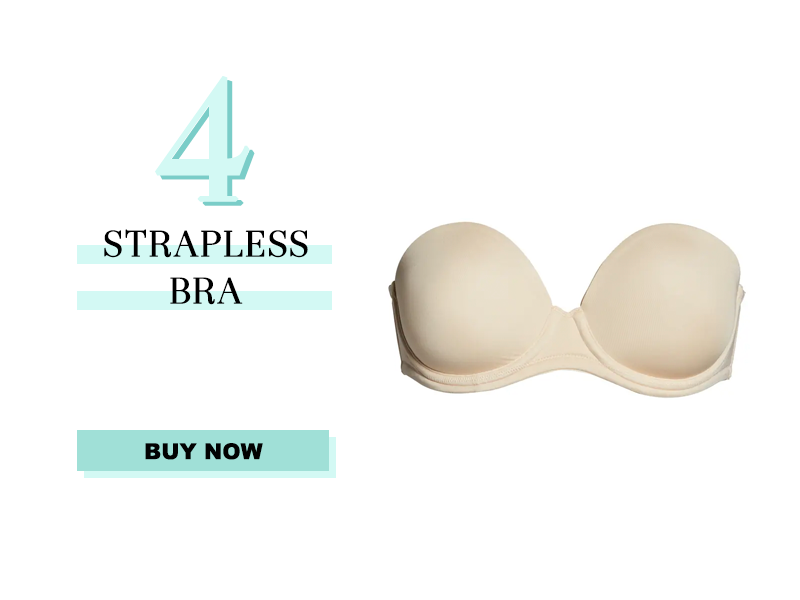 Strapless Bra, $68
One of the items on my never-ending "to-do" list is to clean out my underwear drawer over winter break. And I bet, if that's also something you would like to do, you're probably missing some essentials.
You don't need a strapless bra until you do. That's why I always recommend picking one up before you need it. The Wacoal Red Carpet Bra has a cult-like following. It's comfortable, fits well, and doesn't move all around. So no constantly fixing yourself all night long.
Available at Nordstrom in natural (above), brush and black.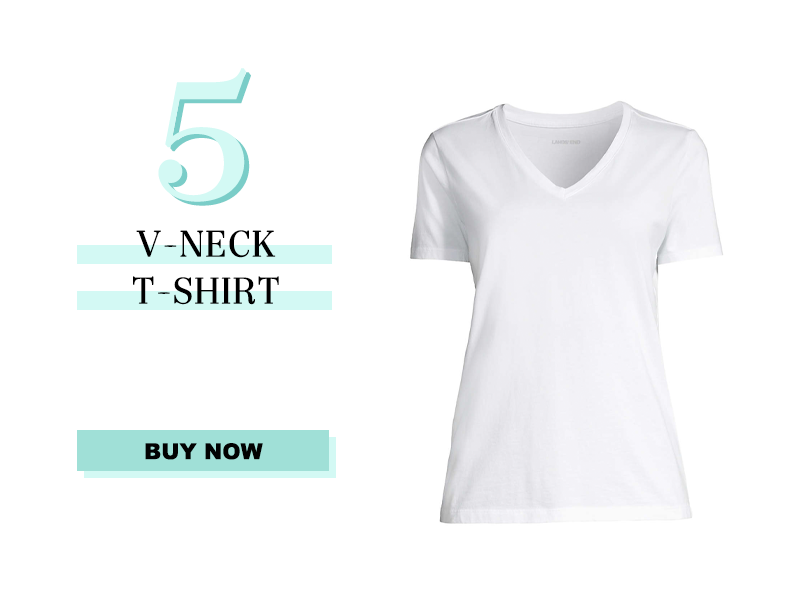 V-Neck T-shirt, $12
Earlier this year, we tested and rounded up the best white tee shirts that are (1) affordable, and (2) not see-through.
Your favorite on the list turned out to be the Land End classic, v-neck t-shirt.
Available at Lands End in 2 – 18, in regular, petite and tall.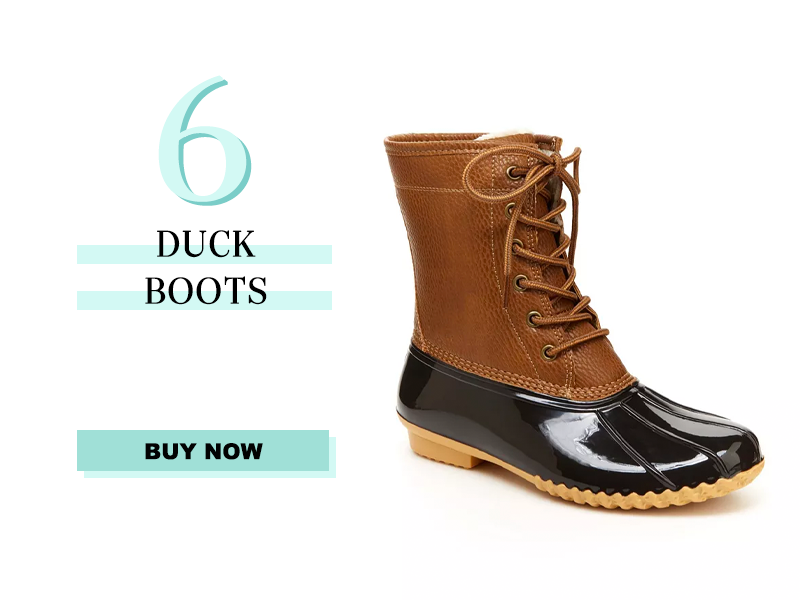 Duck Boots, $19.99
These popular duck boots are classic in style and practical to wear on cold, wet days. Originally $69.99 they are marked down to $19.99. You can pair them with any bottom and look cute while staying warm.
Available at Macy's in brown or navy.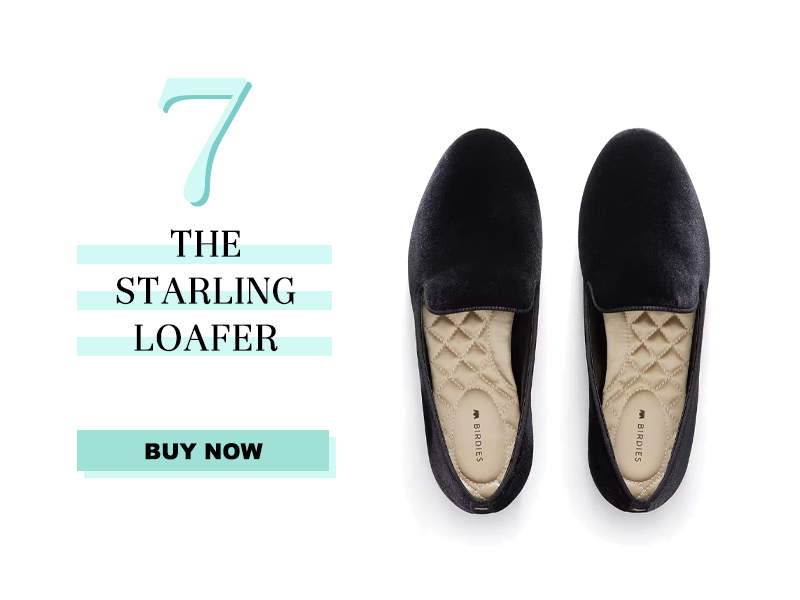 The Starling Loafer, $98
There's nothing else to say about the Starling Loafer by Birdie's that I haven't already said a 100 times. This is the second YEAR they've been on the best sellers list. I like to think that over the holidays, how many of us will be hosting our families, wear the same, insanely comfortable flats. 🙂
Available at Birdie's in a variety of colors and patterns.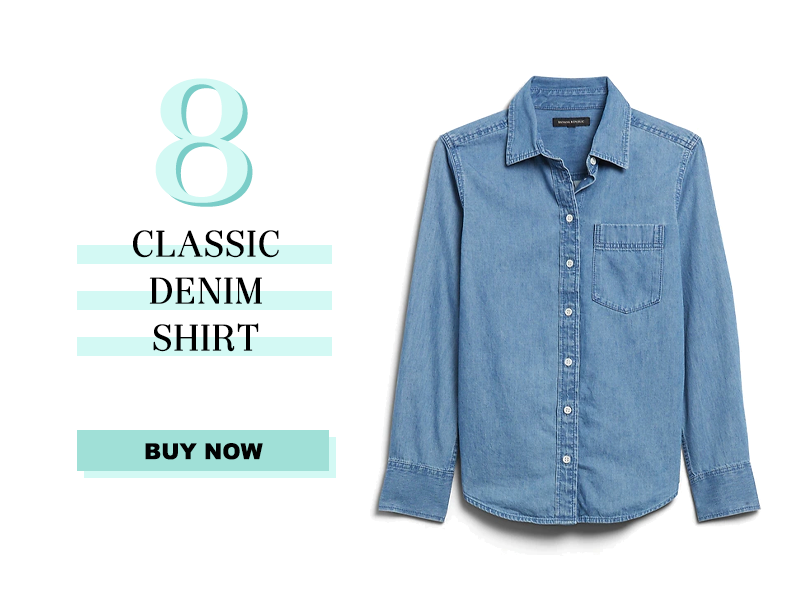 Classic Denim Shirt, $98
This classic denim shirt has been on our best seller list every week since we first featured it. You're probably sick of seeing it in our round ups. BUT if you want one, this is the one to get.
Available at Banana Republic in XXS – XXL in regular, tall and petite.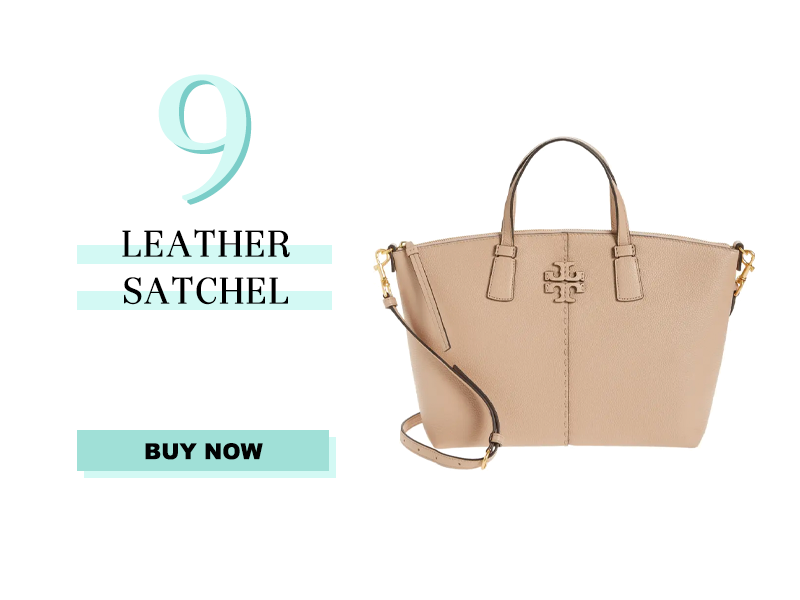 Leather Satchel, $278 https://shopstyle.it/l/bBDiP
It's feels like forever since a bag was on our top selling report. Who needs a bag when you're stuck at home? So I was thrilled to see this Tory Burch Satchel was so popular. It's still available at Nordstrom, with 30% off.
Available at Nordstrom, price reflects 30% off promotion.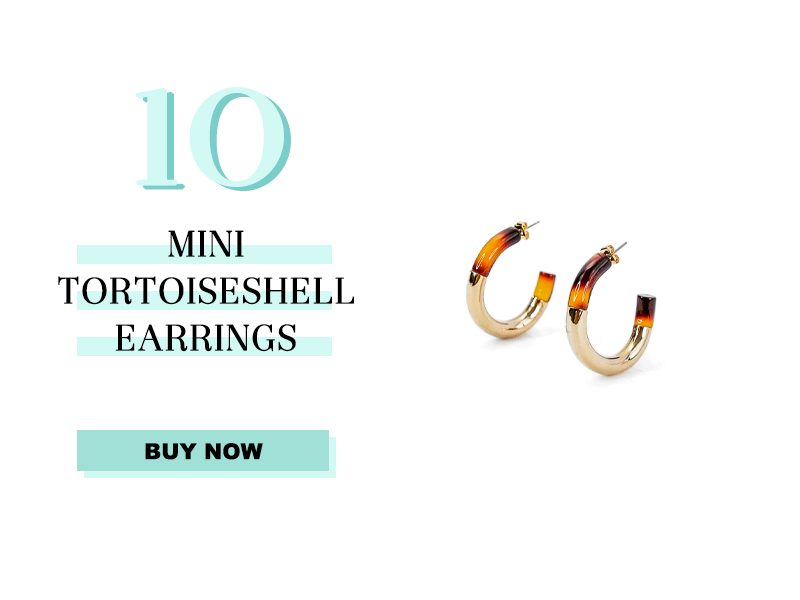 Mini Tortoiseshell Hoop Earrings, $32
Pair these mini tortoiseshell hoop earrings with any of the dozens of turtlenecks we featured this year. I wore these the other day with the fleece turtleneck from J.Crew Factory the other day, and it quickly elevated a comfortable outfit into something more thoughtful.
Perfect Leather Belt, $48
There's a reason this is called the "perfect" leather belt. It's simple, and easy to wear. No fuss. And it's available in black or pecan with your choice of silver or gold-tone buckle.
Available at Madewell in four classic colors, in XXS – XXL.Use code HOLLYJOLLY for 25% off.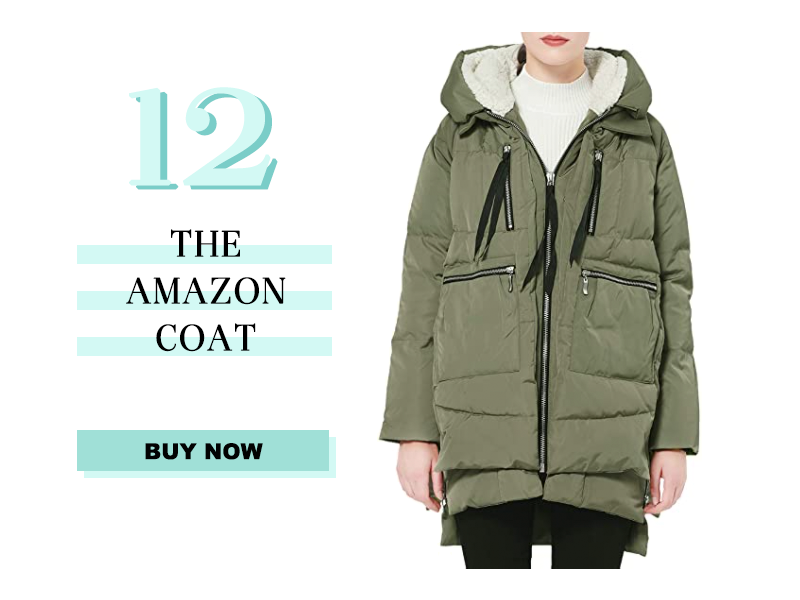 The Amazon Coat, $160
Listen, I love this coat so much. It's one of the top selling coats on all of Amazon. I wore it just the other night to see Christmas lights with my kiddos. It's incredibly warm, stylish, and affordable. 10/10 from me, so I'm glad to see so many readers love it too.
Available on Amazon, in a range of colors, in sizes XXS – 5X Large.
Our Style Content is Inspired by Our Readers
Our readership inspires all of our posts and is not sponsored or paid for by brands or retailers.
Recommendations are based on my experience as a personal stylist and wardrobe consultant for over a decade. I worked with busy, down-to-earth women who wanted to look chic and feel confident but were often confused by so much of retail.
Some links are affiliate links, which means if you purchase via our site, we receive a small commission.
If you enjoy our content and would like to help us grow, please follow on Instagram and join our Private Facebook Group to access more advice and exclusive in-depth conversations with other like-minded women.
Learn about our mission to help women look and feel their very best, every day, here.
Sign Up for Daily Content and Receive Our Free Classic Wardrobe Checklist