Our family ended October with a big Halloween bash.
We were the hub of the night, with our kids and their friends in and out throughout the evening. We set up a giant spread, had lots of drinks and a big fire outside for the grown-ups. It was so fun.
The following day, I woke up to texts from our guests, letting us know what a great time they had and a few specifically mentioned how they had felt very in the moment – which may be the nicest thing you can say to a host.
I felt the same way. It had been a long time since I had felt genuinely present for a few hours without any distraction, deadline, or worry. And I physically and mentally felt better when I woke up the next morning.
I'm learning that your 40's are so different from your 30's.
I thought I was a grown-up when I was in my 30's, but now that I'm in my 40's, it's like, oh, okay, no, now I'm an actual adult.
Does that make sense?
Anyway, it's hard to shake off the responsibilities of this decade, so a night when you can lean into joy and appreciate the life you've built is rare, but wonderful.
And that's what I'm taking into the holiday season, an appreciation for time with the people you love and using these next few weeks as a moment of reflection and gratitude.
So let's get November started with a quick recap of what you loved in October because all of these pieces will make your holidays, regardless of how or what you celebrate, a little cozier.
Reader Five Faves: October 2021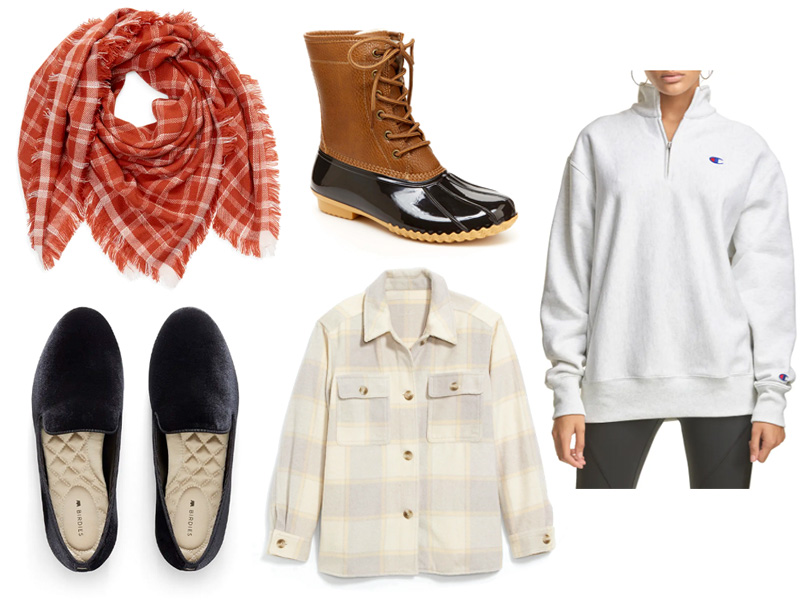 To determine our monthly reader faves I look at our analytics and listen to your feedback to share the best sellers that our community loved.
Last month that included a variety of items, from an under $20 blanket scarf, to my go-to shoes to wear when hosting the holidays.
Keep scrolling for the full list.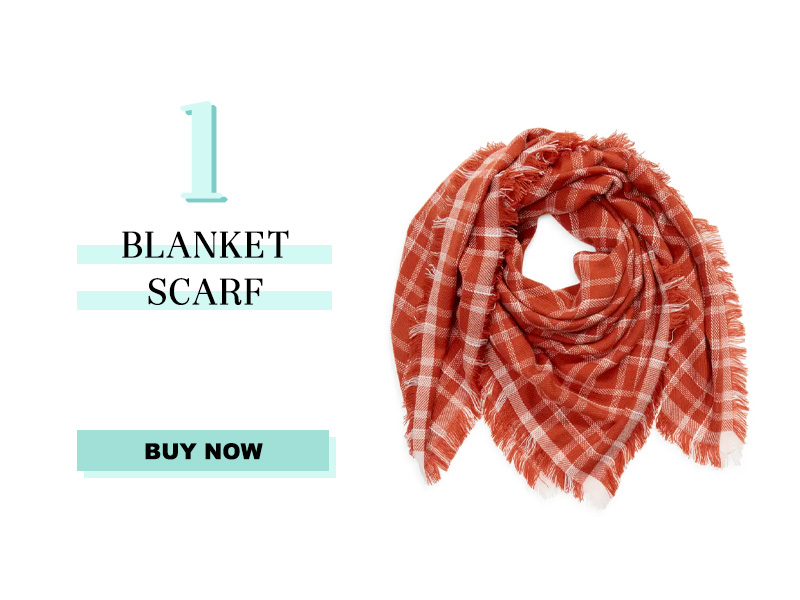 Blanket Scarf, $16
If you bought this fall-perfect blanket scarf from Madewell at Nordstrom, you're not alone. Hundred of readers took advantage of the under $20 sale price. So if you happen to pass by some with this wrapped them, give them a wink since they might be a fellow reader.
I've already worn it with a cream turtleneck and jeans and ankle boots. Don't let the term "blanket" turn you off; this is much lighter than what you're probably used to.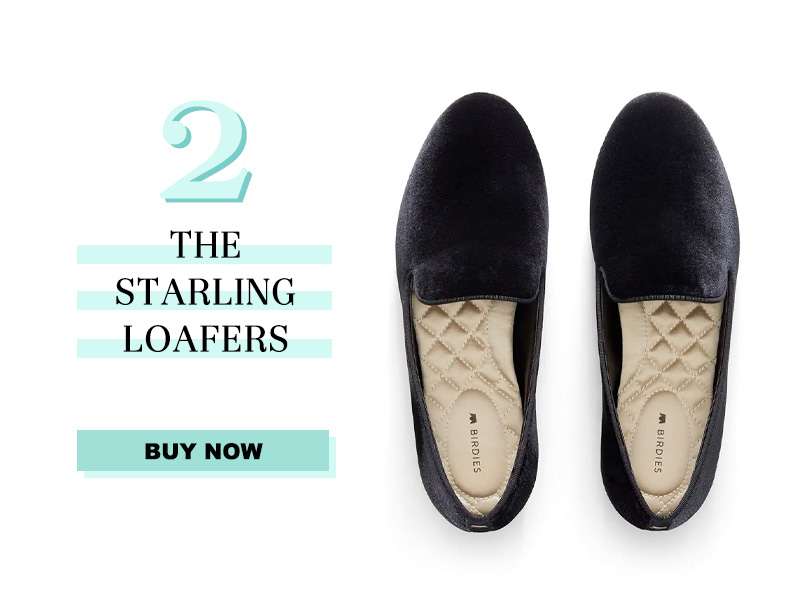 The Starling Loafers, $95
If you are hosting anything this year, from Thanksgiving to New Years Day, a pair of Birdies is, dare I say, a must. Slippers that look like luxury loafers, or loafers that wear like slippers; however, you want to describe them, you'll feel like you are standing and walking on a cloud.
I own and love my black suede pair, and am ordering a new pair in latte as a light neutral. They are available in several other colors and a few options covered in glitter.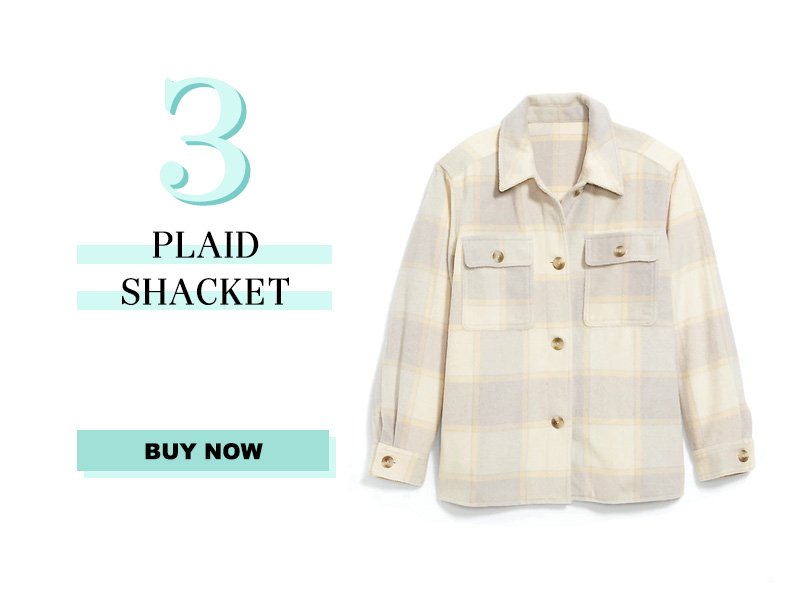 Plaid Shacket, $75
Another best seller is this Plaid Shacket from Old Navy. Sizes are limited, but the black plaid option still had a full size range including plus when this post was published. Shackets are great because you can wear them over a simple long-sleeved tee or play with layers and use it like a more traditional jacket.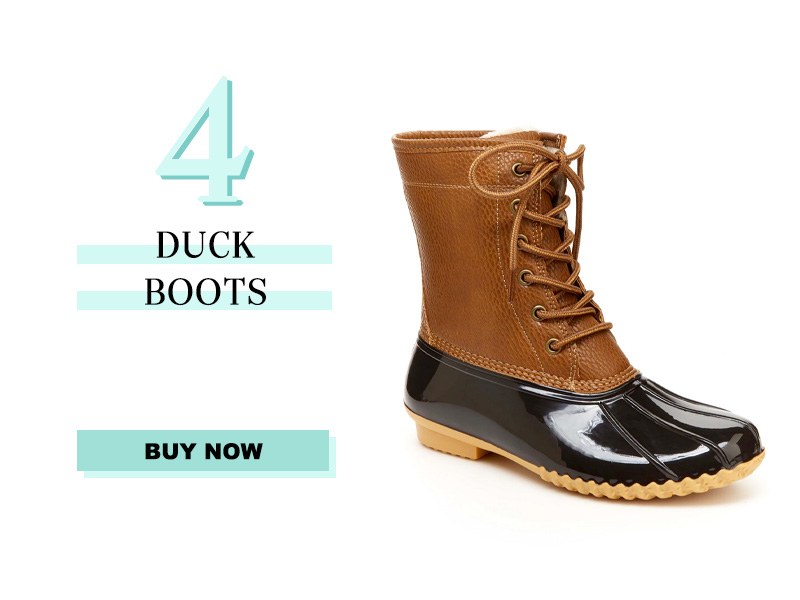 Duck Boots, $69
It didn't rain on Halloween around here, but it did rain leading up to it, so the leaves and lawns were still damp These duck boots came in handy. If you want something practical but still cute, pick these up while they are still in stock, available in black or navy.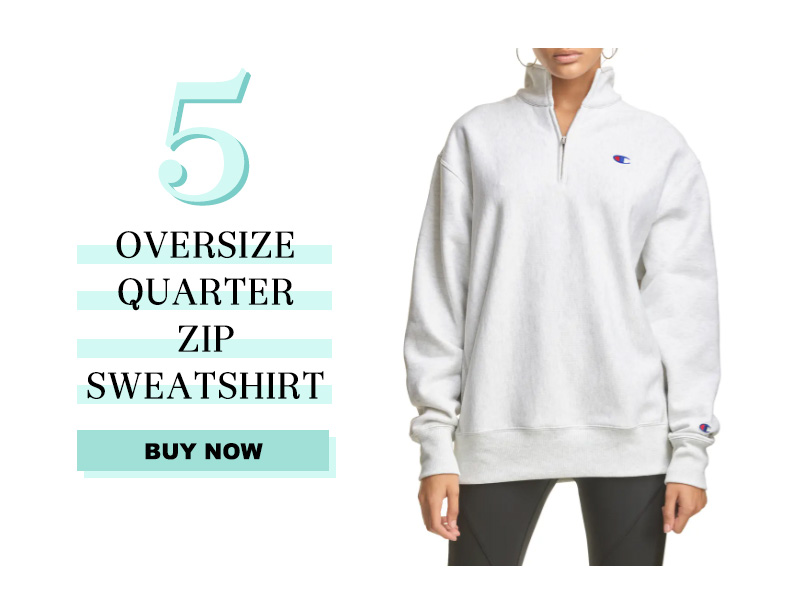 Oversize Quarter Zip Sweatshirt, $65
Finally, I was happy to see this Champion Quarter-Zip on our best sellers list because it's one of my favorite personal purchases of the month. It's just easy and sporty; I throw it over my leggings when I drop Vivi off at preschool in the morning. You can spend all day in it and feel put together without trying hard at all.
This is supposed to be oversized, so I went with a medium, and it fits just right.
Our Style Content is Inspired by Our Readers
Our readership inspires all of our posts and this post is not sponsored or paid for by the brands or retailers featured.
Recommendations are based on my experience as a personal stylist and wardrobe consultant for over a decade. I worked with busy, down-to-earth women who wanted to look chic and feel confident but were often confused by so much of retail.
Some links are affiliate links, which means if you purchase via our site, we receive a small commission.
If you enjoy our content and would like to help us grow, please follow on Instagram and join our Private Facebook Group to access more advice and exclusive in-depth conversations with other like-minded women.
Learn about our mission to help women look and feel their very best, every day, here.
Sign Up for Daily Content and Receive Our Free Classic Wardrobe Checklist