Outfits in Real Life is a weekly series in which I share my outfits featuring my recently recommended items.
Do we need more OOTDs from influencers?
I don't think so.
That's why I'm sharing these photos entirely unfiltered, with zero photoshop and no airbrushing
I'm not working with hair and makeup – clearly, and no one is steaming my clothes.
I'm getting dressed amid chaos like everyone else to reinforce the point that you can pull together classic and chic outfits with a bit of guidance from The Well Dressed Life. 😉
So today, I'm taking some go-to daytime pieces, and throwing together a last minute outfit for a weeknight out.
Outfits in Real Life: Day to Night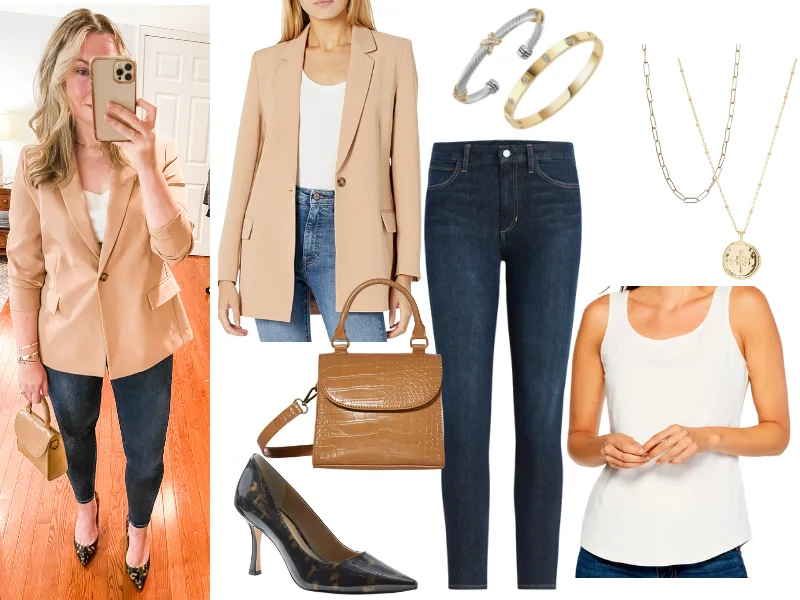 Blazer, $69 | Jeans, $99 | Tank, $48 | Heels, $138 | Bag, $39 | Chain Necklace, $178 | Coin Necklace, $60 |
Last night was my 19th wedding anniversary, which my husband and I almost forgot.
Our anniversary is September 26th, but we've been operating like it's mid-October in our minds for weeks. And yesterday, we woke up staring down another week with no breathing room and no plans to celebrate.
But that's not fun.
So we grabbed an eight o'clock reservation, which is so late I can't even begin to tell you, and asked a few friends to get our kids home from practices.
Prioritizing relationships, from our marriage to our friendships, in this season of life is a challenge. But we do it, despite being utterly overwhelmed, and we're better for it. These connections are so crucial for our well-being and mental health.
So I'm always happy we make it out of the house, even though as I'm getting ready I'm holding my eyelids open with toothpicks.
The Outfit
For reference, I am 5'10 and wear anywhere between an 8 – 12 depending on the brand.
It was crisp last night, so I happily grabbed this blazer from Amazon's The Drop collection.
We featured it a few weeks ago and I ended up ordering the tan (above) and the pink.
It runs true, if not a little big. I'm wearing the large, which fits well in the shoulder and arms, with room in the waist, that I might take in.
Sizes range from XXS – 5X with your choice of nine colors, for just under $70. You'll be pleased with the quality for the price point.
Since the blazer is long, long in that it covers your bottom, I grabbed a pair of dark skinny jeans to wear like a legging.
I'm wearing a pair by Joe's Jeans, available on sale at Nordstrom for $99 (marked down from $168). I've had these since before the pandemic and FINALLY fit back into them. So that's exciting.
Of course, wear your favorite skinny, or slim legging jean.
Readers love the Old Navy Power Slim Jean, available in all sizes and almost always under $40. Or you can wear the Talbots Sculpt Straight Leg Jeans, also in all sizes. These are nice if you want a slim instead of a skinny leg.
I know everyone is telling you to wear your blazers with a straight or boyfriend cut jean, but, that feels and looks like so much fabric.
Maybe I'm not suppose to say this, but the women giving this advice are my height and a size 2.
They can wear anything and it looks cool and modern.
But most of us reading here want to feel good in our clothes, so we need to pay more attention to proportion and balance.
In this look, the skinny or slim cut jean provides a more tailored feel, and brings balance to the cut of the blazer.
Under the blazer, I'm just wearing the Nic & Zoe Perfect Tank, which is in fact perfect.
Available in white or black, in sizes regular and petite, and plus size here. These go in and out of stock, but they are almost always available at Nordstrom, Bloomingdales, or on their website.
Next, let's talk about shoe.
Yes, I'm wearing 3″ heels because they are cute, and all I have to do is walk about 10 steps from the car to the table.
They are sitting down shoes.
This site is 90% practical but still a fashion site. 😉
I found these gorgeous tortoiseshell print pumps at Ann Taylor a few years ago and every season they come out with a new version.
I could never manage in them all day. But for dinner and drinks, they are perfect.
If you don't like or can't wear heels, you can almost always swap them out for a pair of flats with an elongated toe.
To take this outfit to the office I would wear a slim instead of skinny jean and flats, like our reader's favorite Rothy's Captoe in The Point.
A few accessories round out the look.
This tiny bag, also from The Drop by Amazon has become a date night go-to. It's really small, but can fit all your essentials if you put your cash and cards in a slim card carrier.
I layered two necklaces, this delicate chain from Mejuri and and this simple coin style necklace from Gorjana.
Finally, I'm always asked about my stack of bracelets.
I like mixing inexpensive and heirloom pieces together. Two inexpensive bracelets I wear every day are this two tone cuff and this "love bracelet" dupe, both from Amazon for well under $20.
Register Today!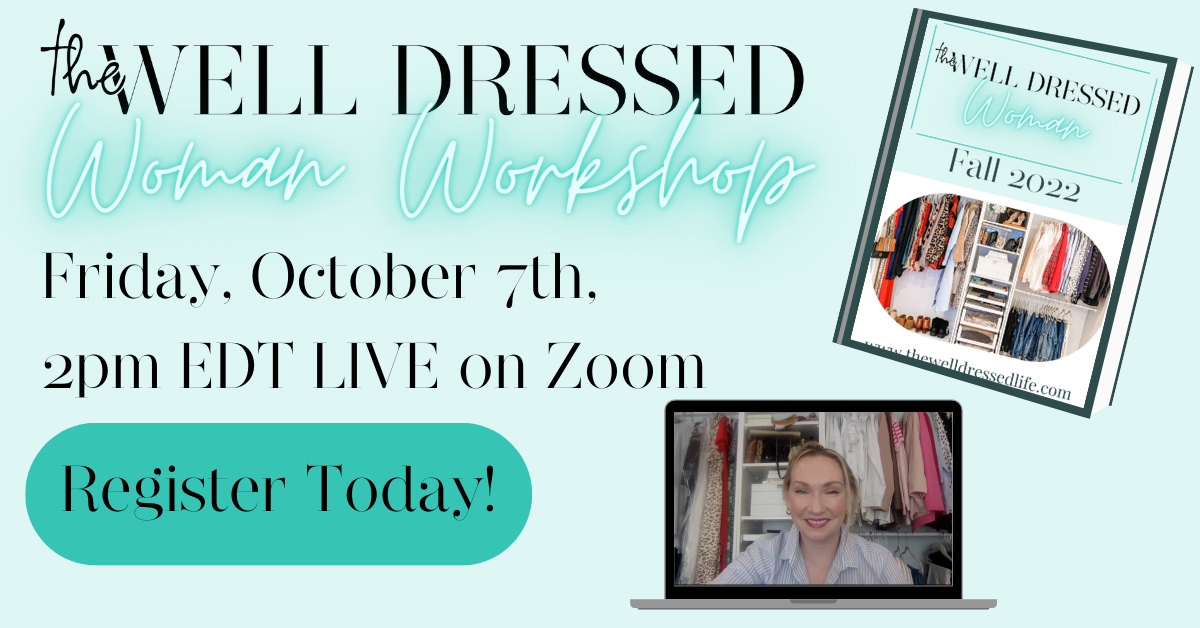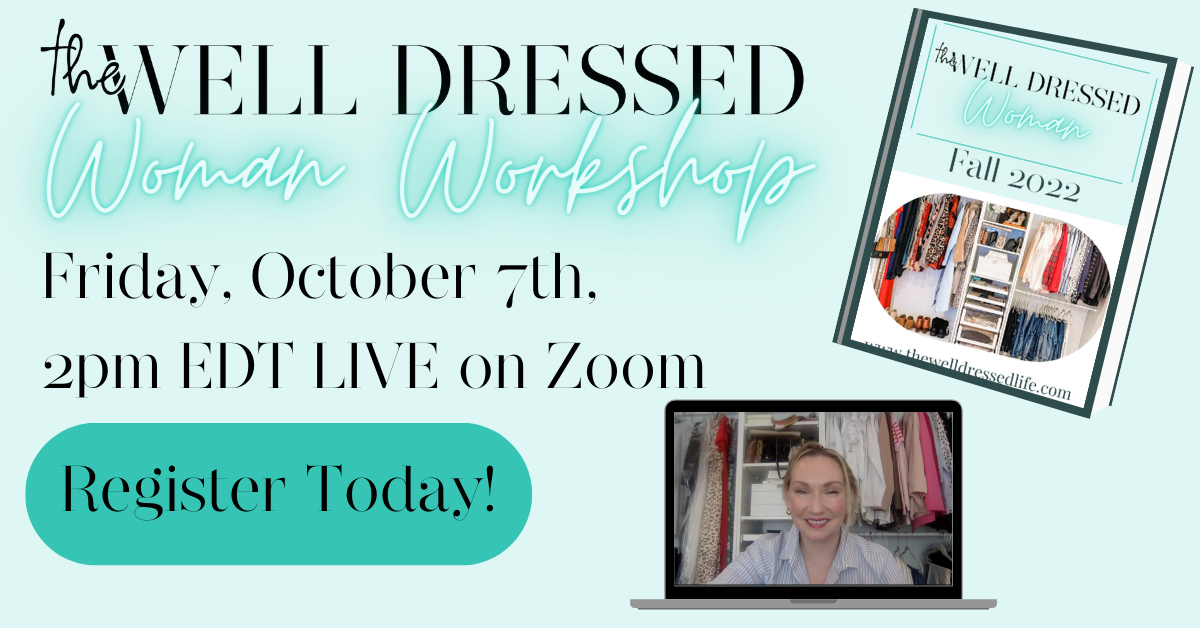 52 in 2022!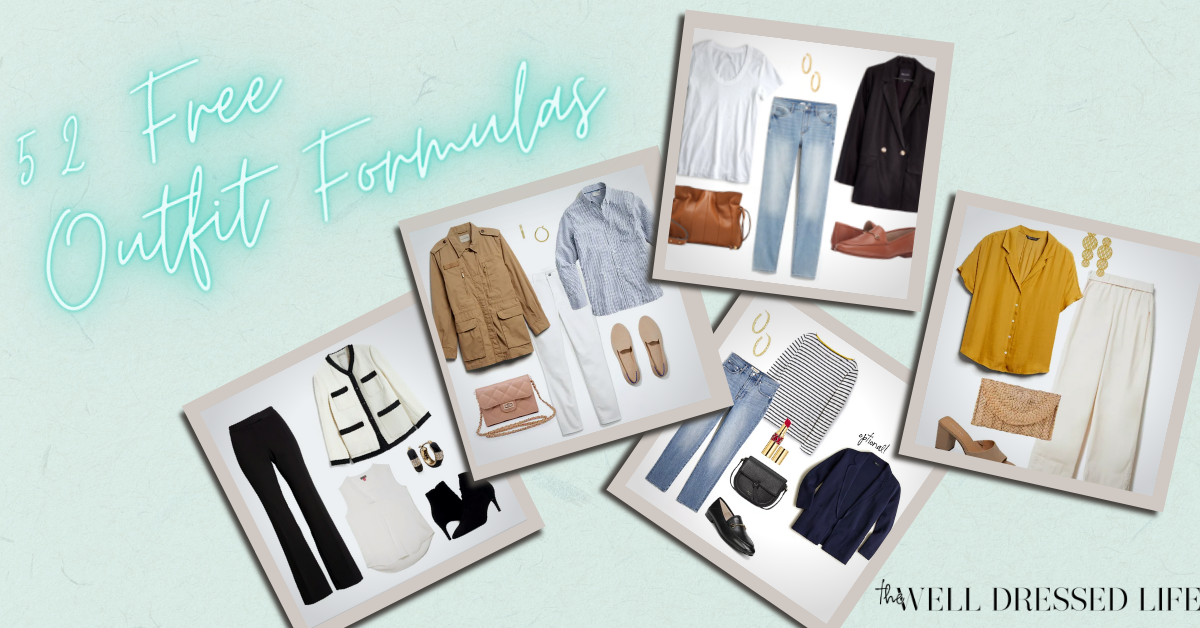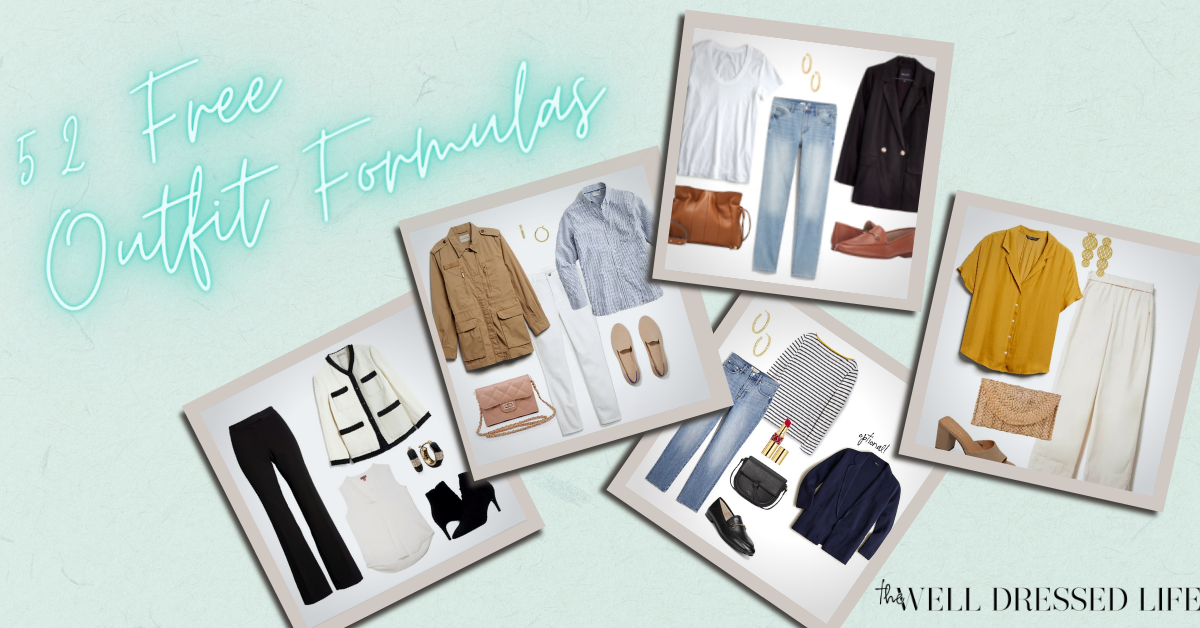 Follow Us on Instagram!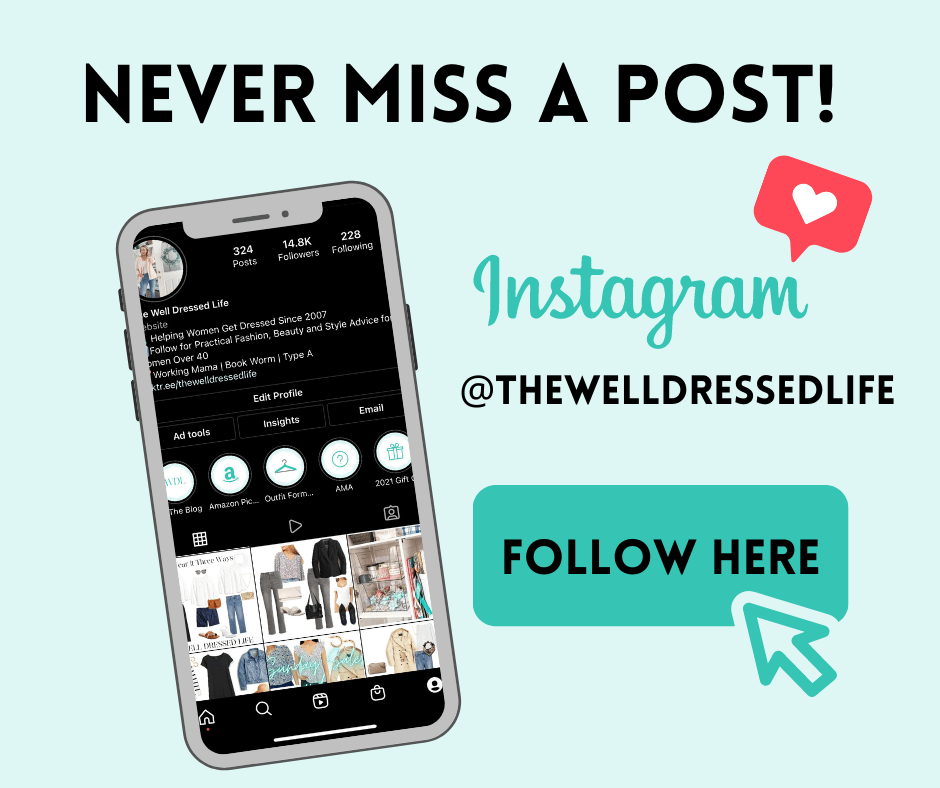 Our Style Content is Inspired by Our Readers
Our readership inspires all of our posts and is not sponsored or paid for by brands or retailers.
Recommendations are based on my experience as a personal stylist and wardrobe consultant for over a decade. I worked with busy, down-to-earth women who wanted to look chic and feel confident but were often confused by so much of retail.
Some links are affiliate links, which means if you purchase via our site, we receive a small commission.

If you enjoy our content and would like to help us grow, please follow on Instagram and join our Private Facebook Group to access more advice and exclusive in-depth conversations with other like-minded women.
Learn about our mission to help women look and feel their very best, every day, here.
Sign Up for Daily Content and Receive Our Free Classic Wardrobe Checklist