Perhaps the most misleading title of all time since our summer will be far from stress-free. But I didn't think, "How We're Trying to Manage our Kids Privilege and Keep Them Kind While Balancing Our Work Schedule and Not Tolerating Them Telling Us They're Bored This Summer" would translate. It's a topic my husband and I talk about all the time, and I would love to know your thoughts and how you manage your kiddos in the summer months.
I grew up a happy city kid. My summers were spent swimming in the public pool across the street from my house, playing kick-the-can with the kids on my block, and riding my bike around the neighborhood with the one rule being I had to be home when the street lights came on. There was no summer camp at our country club or rigorous schedule of activities. We didn't have playdates. If you wanted to play with your friend, you "knocked" for them. You just walked to their house and knocked on their door. If they were home, cool, if they weren't that was cool too, you'd try someone else. It was an easy, fun and pretty carefree time.  Something I wish my kids had more of.
My kid's lives often feel so foreign to me. I'm aware of how drastically things have changed and some of those changes are good. It's progress. We're really living the dream of each generation doing a little better than the last. But I also realize the importance of incorporating some of the innocence I experienced into their very big, very busy, very privileged lives. So we came up with a few guidelines for the summer to try to keep our sanity, maintain some semblance of a normal work schedule and hopefully keep our kids grounded and humble.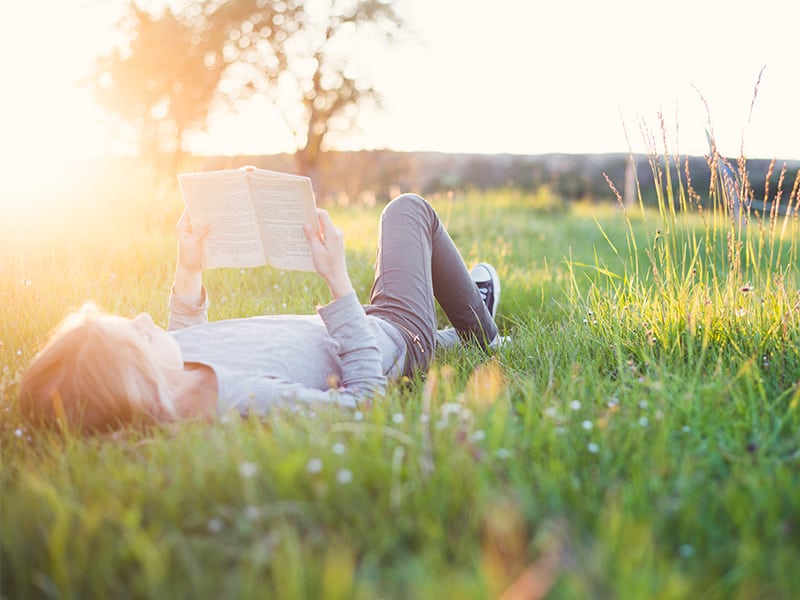 1. You Have to Do Chores Before Anything Else
We don't give our kids an allowance. We're paying tuition; we're saving for college, they get everything they need and a lot of what they want, they enjoy healthy meals and lovely vacations. Their lives are down right magical. Why would I also give them cash every week? In our opinion, there are other ways to teach financial literacy. So chores are something they have to do because we are a family and this is part of the deal.
If they want to have a fun-filled day, they have to do their chores, which include making their beds, clearing the table, unloading the dishwasher, putting their toys away and laundry, dreaded laundry. The other day, we gave them a small basket of folded laundry to put away. It should have taken them 20 minutes. It took them FOUR HOURS because they wouldn't stop bickering and messing around. I think that was part of their strategy and were shocked when I didn't help them. When they realized their friends were outside playing without them, they knew we meant business.
2. Lose Your Manners Lose Your Privileges
At the risk of sounding like a fuddy-duddy, kids these days are so fresh. I hear some of my daughter's friends talk to their parents and I want to send them for a week of manners boot camp with my mother. I wouldn't be here today if I EVER spoke to my parents with that level of disrespect.
So when my girls try out some of this attitude with me or my husband, we have a two strikes you're out policy. You get one warning to reign it in; then you're done. Sass, back talk, sighs, eye rolls, will get you nowhere. We've already cancel plans they were looking forward to, unplugged and removed the Xbox for a week, and just put them to bed at a ridiculously early time. Their lives are too blessed and we work too hard to have to deal with ill-mannered kids.
3. Do Not Tell Us You're Bored
If you tell us you're bored we'll make you do yard work.  And there's lots to do.
4.  We're Not Your Entertainment
I'm not concerned about entertaining my kids 24 hours a day.  Unscheduled time is a good thing, given how hectic their lives are during the school year.  Sure, we do camp for a few weeks, and plan some trips as a family, but if they don't have something "to do" we don't stress out.  You can't use your imagination or rest your brain if your schedule is never-ending. And if they end up having a day when they are flat out bored, that's ok too.
5. Do One Act of Kindness a Week
I don't care what it is, but they need to something that's not about them. Sometimes it's writing a sweet note to a friend, or just doing something kind for each other. They've raised money for Alex's Lemonade Stand, collected cans for the local food bank, donated some of their toys and bought school supplies for schools and kids in need. We want them to realize the world doesn't revolve around them and hopefully start a habit they carry the rest of their lives.
5. You Have to Ask for Screen Time
They have to ask permission to play video games or use their tablets. I want to know when they are on it, and what they are playing but I don't freak out over screen time. They swim, and run and play sports all day long. Maddie is going into sixth grade and reads at a 12th-grade level; she's up all night reading. I'm not going to knock them for wanting to veg out for a while, especially since I love a little veg time too (hello, Bravo TV).
Our goal is to make sure it's not the first and only thing they do. We don't let them waste a beautiful day playing Minecraft, but I've found the less we make a big deal about it, the less they focus on it.
6. A Little Summer School Work Every Week
Our kids have a fairly extensive summer workload. Doing an hour or two of homework every week is the only way to make sure they get it all done without having a manic rush the week before school starts. They meet with their math teacher once a week to help with their assignments (mostly because Bri and I don't understand "new math") and have to spend an hour on Friday mornings working on their projects, after chores, but before they can go out. We started this last summer, and it's made all the difference in the world.
I'd love to know how are you managing your summer schedule with kids?  Whether you have kids similar in age to mine, or have already raised your family, what worked for you and your family?