Every day, I get a ton of requests from readers.
I note all of them so I can keep them top of mind and incorporate them within our daily content.
But I've realized they need to be more prominent and easy to search for.
So we're starting a quick and simple feature called You Might Like This, where I'll share a recommendation for one of our more popular requests.
I'm kicking off with the most common email, DM, and comment I receive in the fall and winter seasons: "please feature boots with a wide-calf option."
Today, I'm sharing two, both by Naturalizer, that you might like.
You can dress either of these up or down.
Pair with leggings or slim jeans, tuck under a long flowy dress, or with tights and a sweater dress.
Both have excellent reviews for comfort.
The Kalina Boot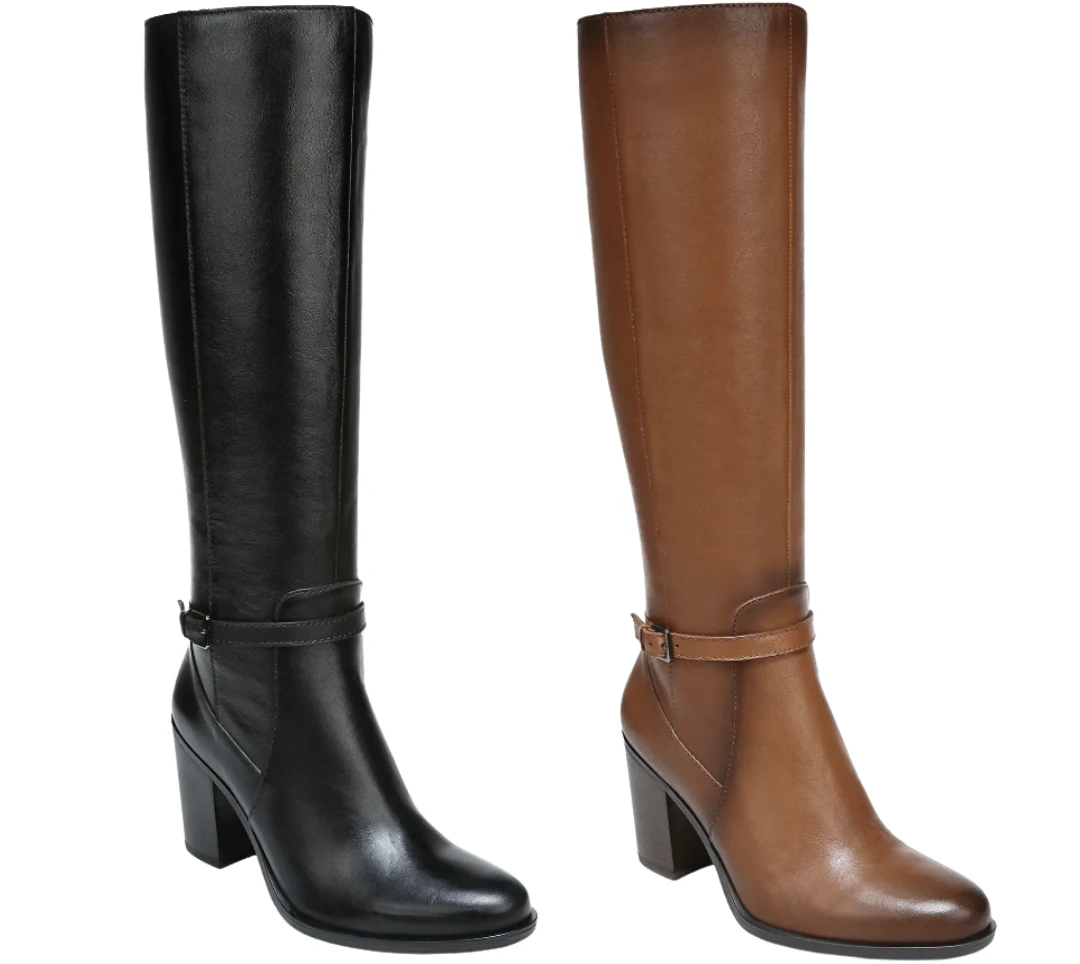 First, the Kalina Boot.
Available in black and brown, with a little over a 3″ heel.
Made for comfort, in leather in EITHER medium or wide widths. 🙂
Here's the thing, prices on these are all over the place, as are sizes.
The Naturalizer website has these for $250 (the most expensive) but almost all sizes, including half sizes are available.
Next up is Nordstrom, they have them for $200, currently available in all sizes in black, brown are getting limited.
And then Zappos has stock in a wide range of sizes in brown, with limited black inventory, for $170.
The Rena Riding Boot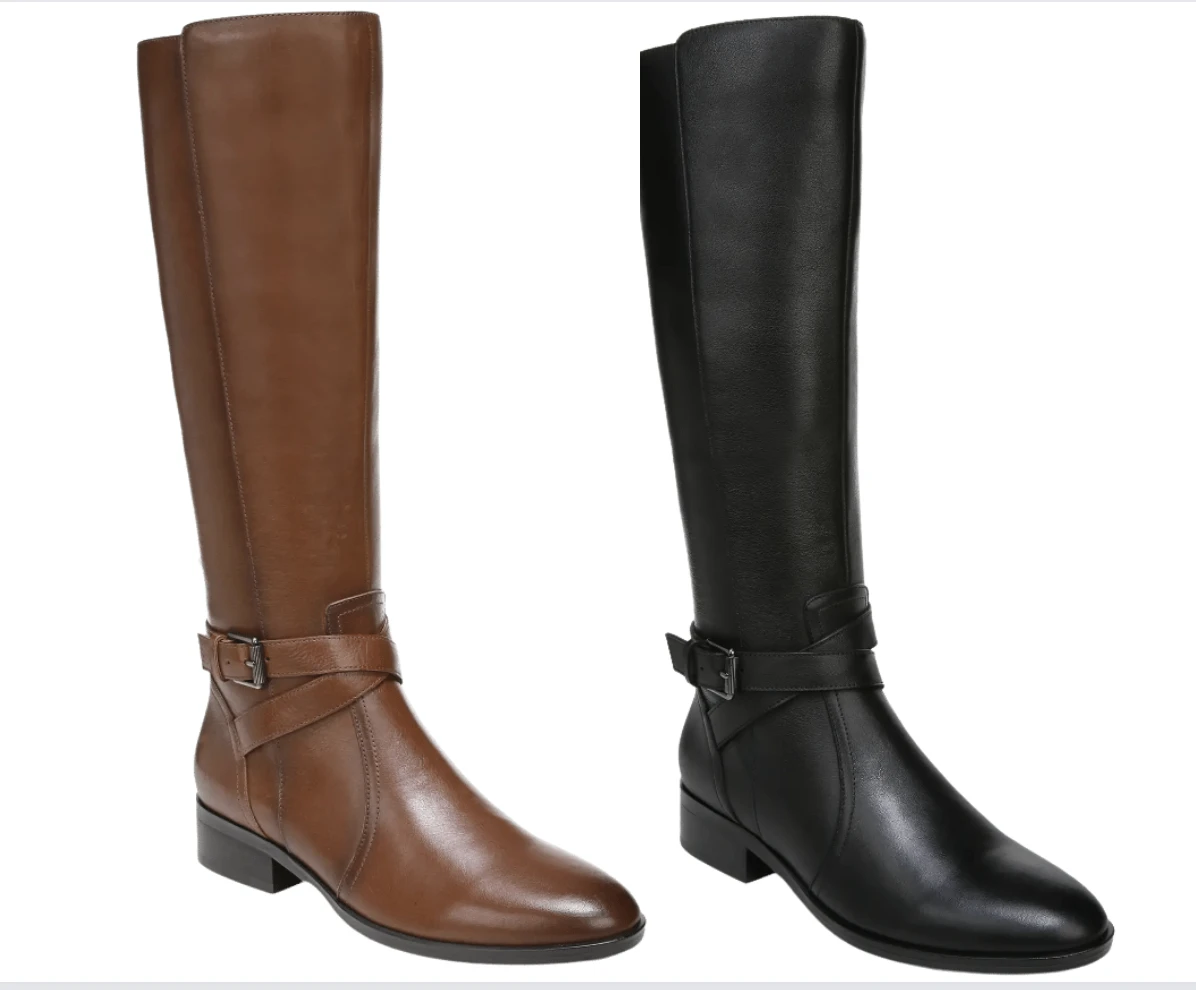 Next up is their Rena Riding Boot.
These are gorgeous.
Same deal, available in black or tan, in medium or wide calf.
Luckily, these are fully stocked (as we publish) at Nordstrom, for $200, $50 less than what you'd spend on the Naturalizer site.
Macy's has them for $175, but with very limited sizing, and no wide calf option.
Both of these styles are already popular, and will sell out, so I'm sending them along in case they are on your shopping list.