Given the state of the world, my family is managing well. We're lucky; we have space, resources, and sunshine – thank goodness for sunshine!
Though, it's safe to say, we're all feeling worn out.
Who isn't?
As much as I try to keep us organized and on a regular schedule, by 6 pm, the wheels are off the bus, and waves of overwhelm start to wash over me.
Keeping up with work, homeschool, and taking care of the baby – all at once, feels impossible. We're all missing our friends and, personally, I missing that feeling of hope that comes with having events on the calendar to look forward to.
It's why I refuse to refer this as "the new normal," because non of this is normal.
Once I get the baby to bed, and the big girls settle into their night, I go through a few simple steps to feel like myself.
I use my nighttime routine to help me attempt to decompress from the day, and give me a minute to catch my breath and calm my mind.
First, after the kitchen is cleaned up from dinner, I light a candle on the island. It makes the house feel homey and safe.
Then, I spend a few minutes going through my nighttime skincare routine. It only takes about 10 – 15 minutes, and I savor the quiet.
Finally I change into pajamas. I LOVE a proper pair of pajamas. They not only feel cozy, but they help mark the end of the day, which is so important since it's too easy for the day to never end right now.
My absolute favorite pair come from J.Crew Factory (below). Today, they are 50% off with an additional 10% off with the code WFH.
I'm wearing a medium, they run true to size. Their size scale is so great, starting at an XXS and going to a 3X.
My Favorite Pajamas On Sale!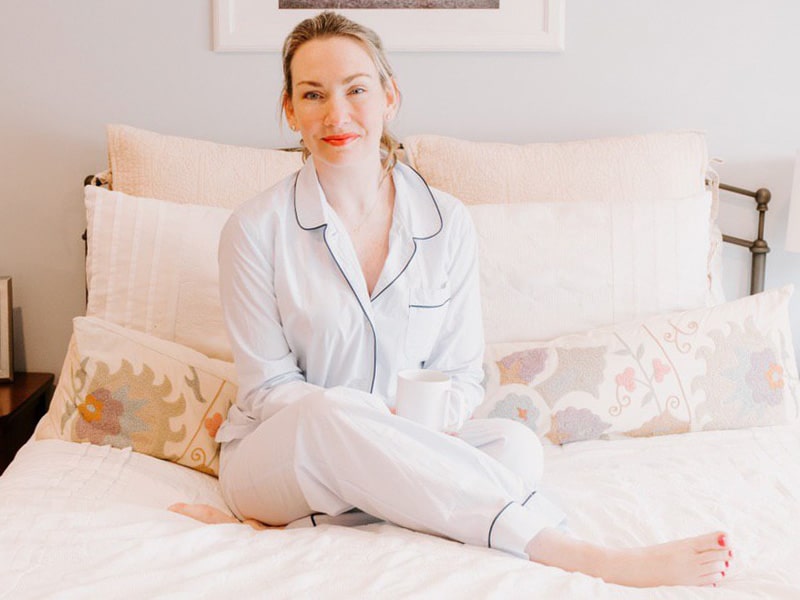 I still spend a good amount of my evening catching up on work. I actually enjoy feeling productive at night, since it's the only time I can really hear myself think or move a project forward.
A long time ago I learned not to work in bed. So once I close my computer, no matter how late at night, I read a little in bed to help get my mind off everything.
This month, I launched our first Virtual Book Club.
Evvie Drake Starts Over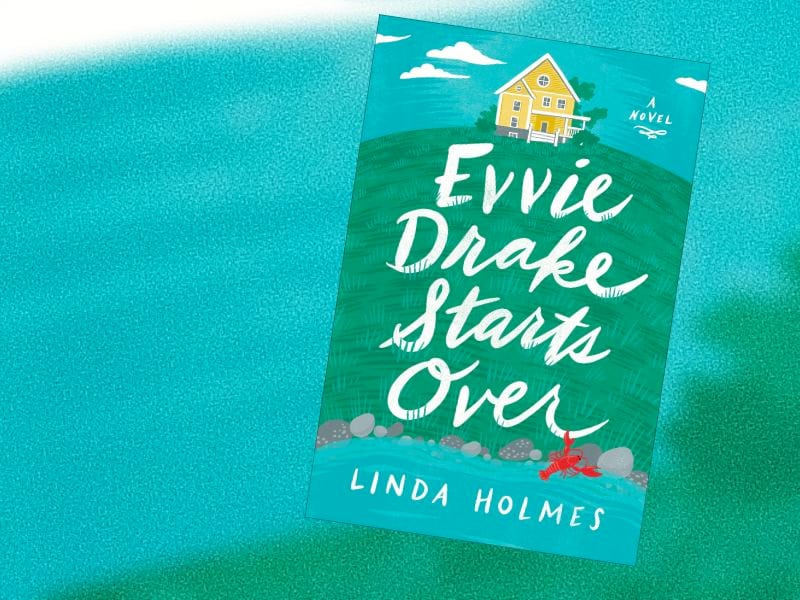 Speaking of things to look forward to, we're meeting up in our Private Facebook Group this weekend!
If you read the book, grab a glass of wine, or cup of tea, put on your favorite pajamas and let's chat THIS SUNDAY, at 7 pm EST.
---
Our Content is Inspired by Our Readers
Our readership inspires all of our posts and is not sponsored or paid for by brands or retailers.
Recommendations are based on my experience as a personal stylist View Post and wardrobe consultant for over a decade. I worked with busy, down-to-earth women who wanted to look chic and feel confident but were often confused by so much of retail.
Some links are affiliate links, which means if you purchase via our site, we receive a small commission.
If you enjoy our content and would like to help us grow, please consider following on Instagram and join our Private Facebook Group to access more advice and exclusive in-depth conversations with other like-minded women.
---