And just like that it's June!
This weekend I'm kicking off summer with a girls trip to Nashville. We flew out yesterday and what was suppose to be a 2 hour flight turned into a day long travel adventure, with canceled flights, long delays and a wild flight.
So I'm wrapping up the week, and closing out May with a roundup of my favorite Amazon buys. Including the most comfortable travel dress (that I was so happy to wear yesterday), the short version of my favorite pajamas, a shot to make you fall asleep, and so much more.
My Favorite Amazon Buys from May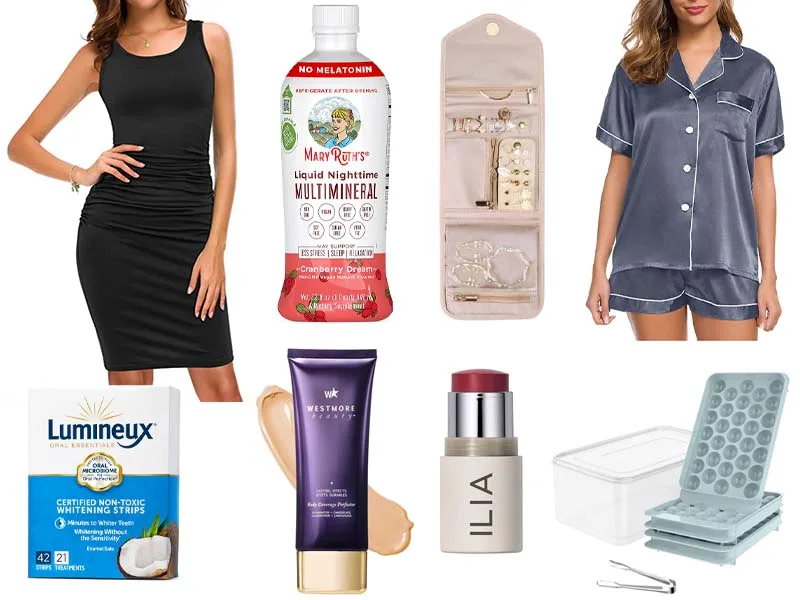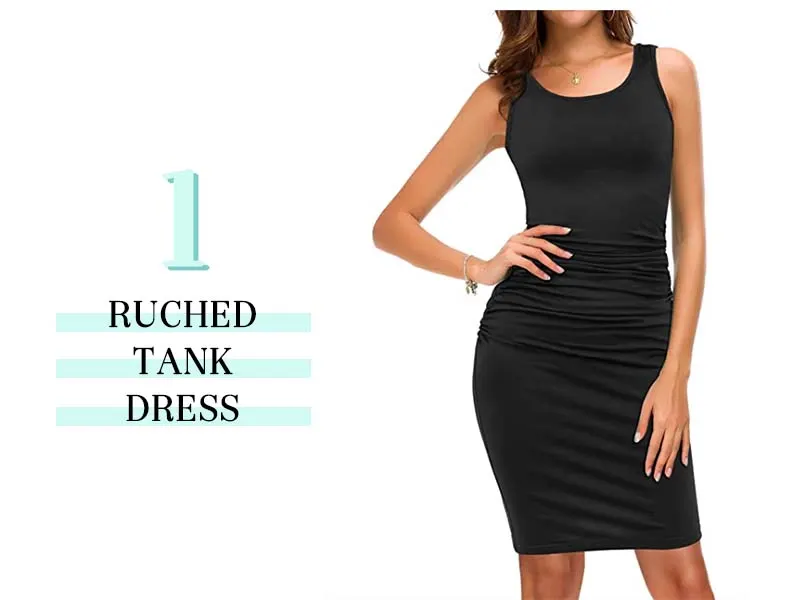 Ruched Tank Dress, $30
This dress is divine and so, so comfy.
I wore it all day yesterday on my airport adventure, paired with these white sneakers and my denim jacket. It was incredibly comfortable and flattering.
Available in a ton of colors, up to a size XL. I sized up and ordered a large.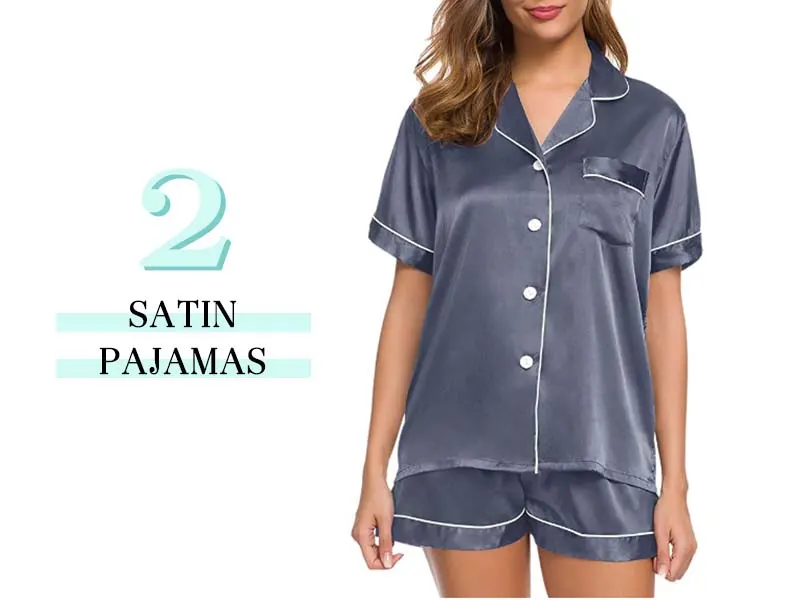 Satin Pajamas, $25
These are the short, summer version of our favorite pajamas.
They are a lovely inexpensive luxury that pack and wash so well.
Available in a ton of gorgeous colors, up to a size 3X.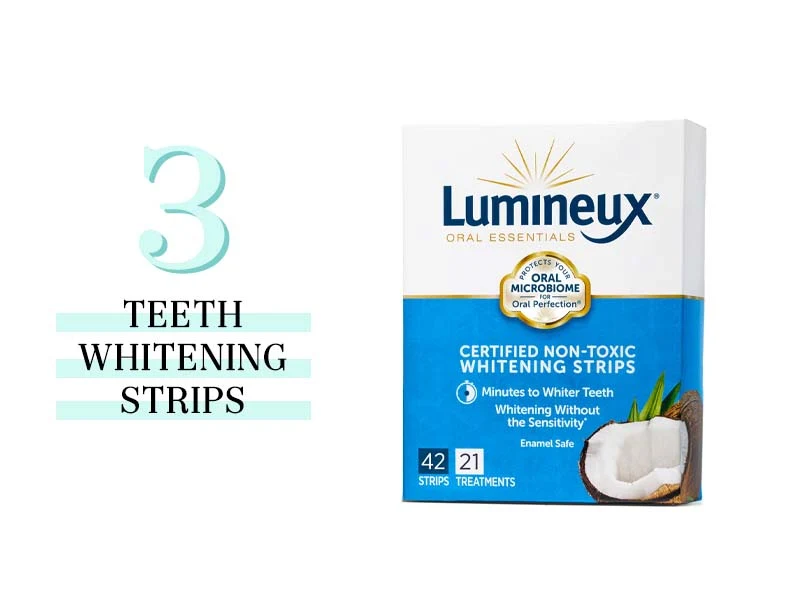 These are the best whitening strips. I used Crest White Strips for years, but they would always make my teeth hurt. But the Lumineux Teeth Whitening Strips are non-toxic and effective. They brighten your teeth just enough without striping your enamel.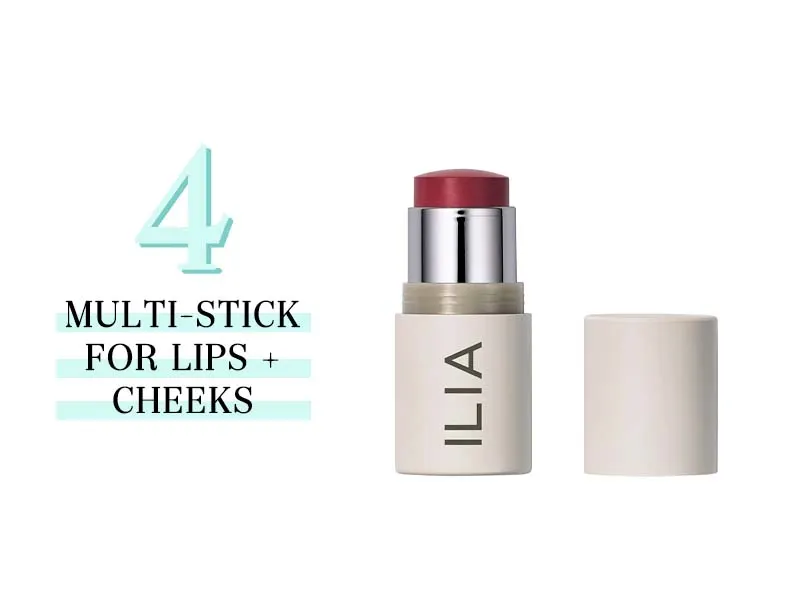 Multi-Stick for Lips and Cheeks, $34
I mentioned this ILIA Multi-Stick for Lips and Cheeks earlier this month, but it's worth repeating since it's the one product I am constantly reaching for.
I love a no make-up, make-up look, especially in the warm months, and this gives you that gentle hint of color and bitten lip look that is so popular.
Lots of color options are available; I wear A Fine Romance.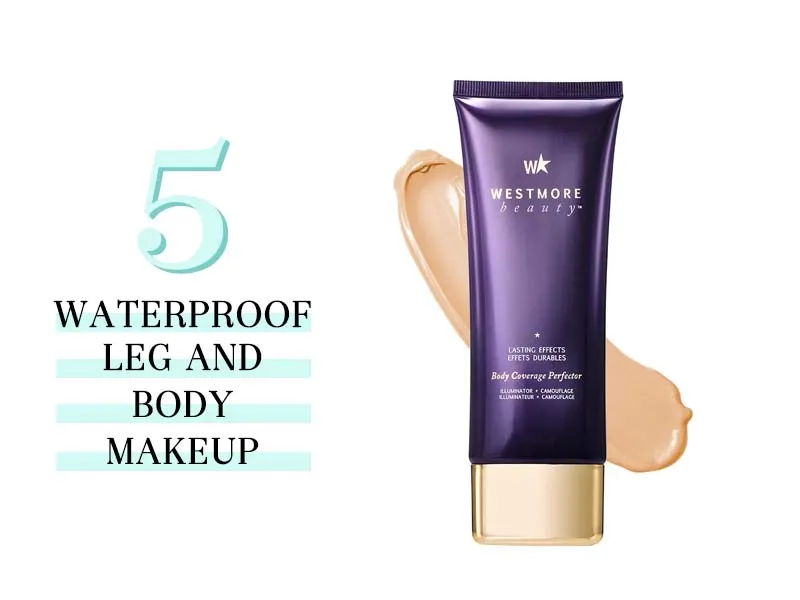 Waterproof Leg and Body Makeup, $39
If you want to show off your legs but feel a little insecure in the warm weather, this leg and body makeup by Westmore Beauty is pretty great. It's not for everyday, but ideal for a special occasion, it's adds a little shimmer and blurring effect to hide veins, bumps, etc.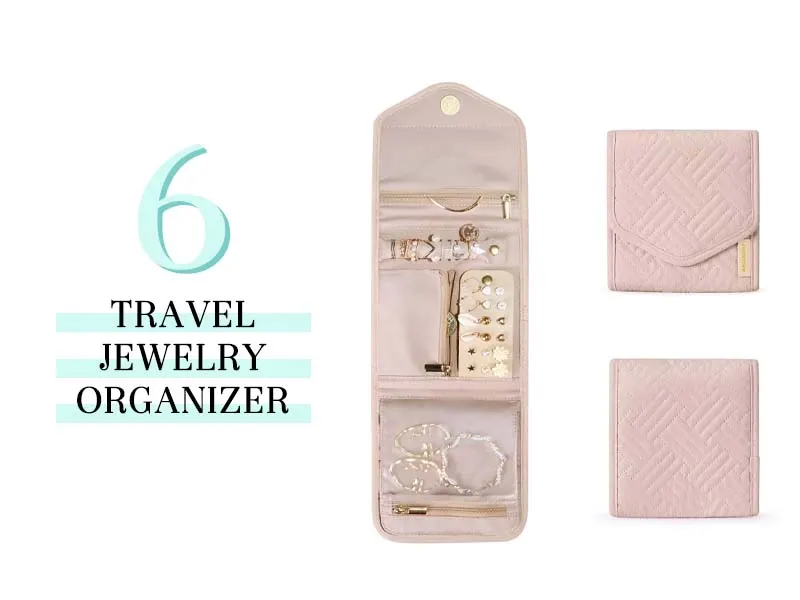 This little jewelry envelope is wonderfully convenient if you like to bring an assortment of jewelry on trips. It slips right into your bag so you can keep it close to you and organized.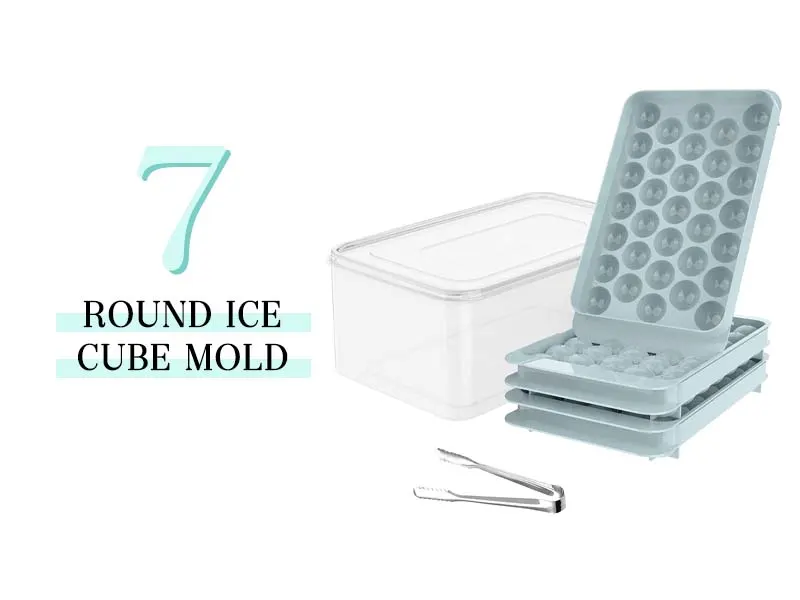 Round Ice Cube Mold, $20
Do you need a bougie ice cube try? No.
Is it fun for summer drinks on the patio? You bet.
Figure out what you're serving and add some fruit to the tray to elevate it even more.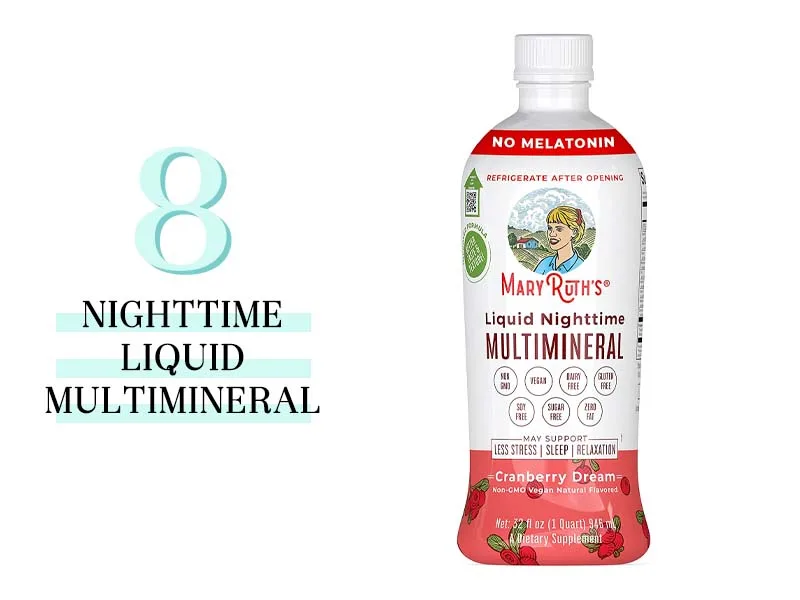 Nighttime Liquid Multimineral, $38
This is the best over-the-counter, natural sleep aid I have ever used, and I have used it a lot.
In the past, if I took anything with Melatonin, I woke up the next morning feeling hung over. It's too strong and makes me sluggish all day.
But a blend of magnesium and other minerals is perfect. Keep this in the fridge and have one little shot before bed.
You'll sleep like a worn-out toddler and wake up ready for the day.
My Favorite Amazon Finds In April
I'm excited it's May.
There's a feeling of newness in the air, and an opportunity to reset.
I started off the month looking over the goals I set in January, both personal and professional.
Happily, I'm still on track for most of them, and have time to reach the others with a bit of refocus.
So that's what I plan on doing.
I find it so much easier to keep a positive outlook when you're getting a good dose of daily sunshine and fresh air and can hear the birds chirping as you start your day.
I adore the springtime and we still have a TON of content to share.
So, today, we're kicking off May as we always do with a round-up of my favorite Amazon purchases from last month.
There's a mix of everything today, including: my favorite new CC cream, slippers to help you clean, a one-shoulder dress to pack on your next get away, a gorgeous new cookbook and more.
What I Loved From Amazon in April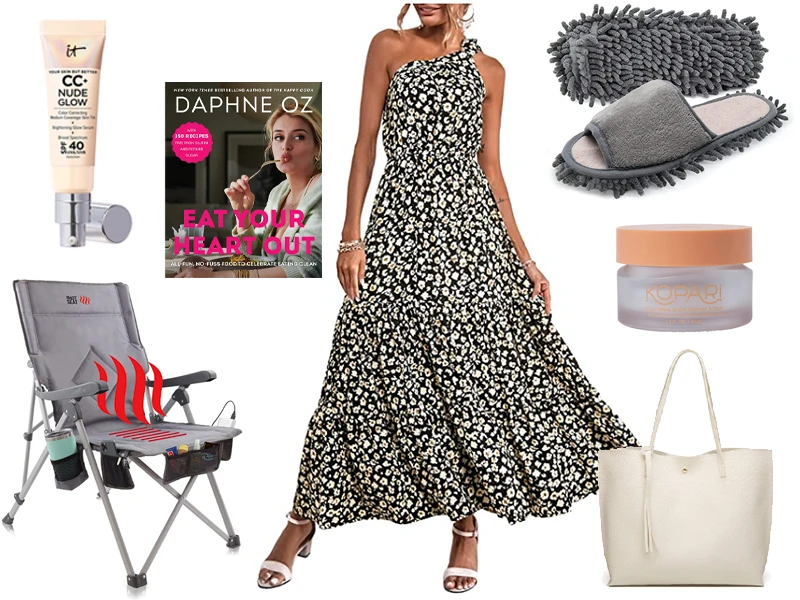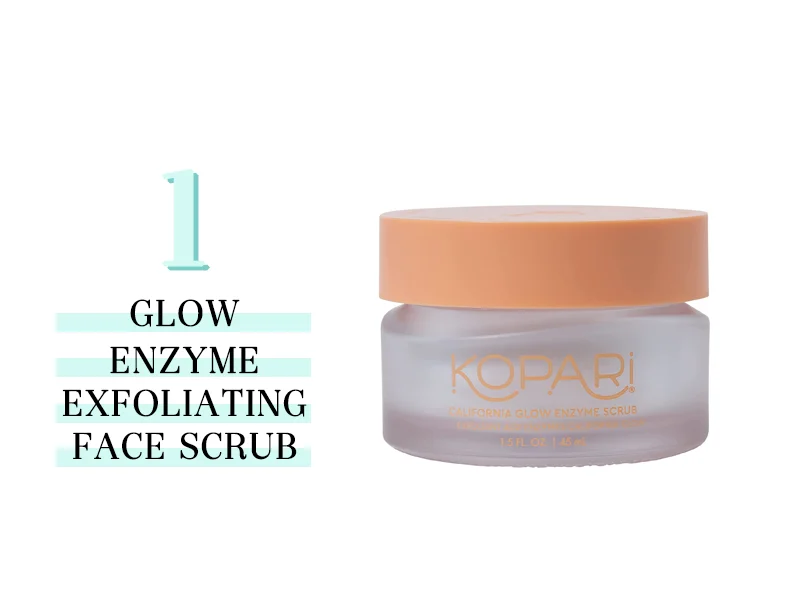 Enzyme Exfoliating Face Scrub, $28
For years the Goop Exfoliating Instant Facial was my go-to exfoliant. It was pretty much perfect for my sensitive skin. But it was discontinued and replaced with a too harsh product for me.
So I've been on the hunt for a new option, and I think I've found it.
After using the Kopar KP Scrub and loving it, I started looking through their product mix and found their Enzyme Exfoliating Face Scrub, which is $28.
It's very gentle. After using it, my skin isn't bright red, which is a good thing.
And it's effective at leaving your skin feeling soft and smooth without drying it out. In addition, it's somewhat moisturizing on its own.
I've used it for two weeks now, two or three nights each week, and I'm really enjoying it.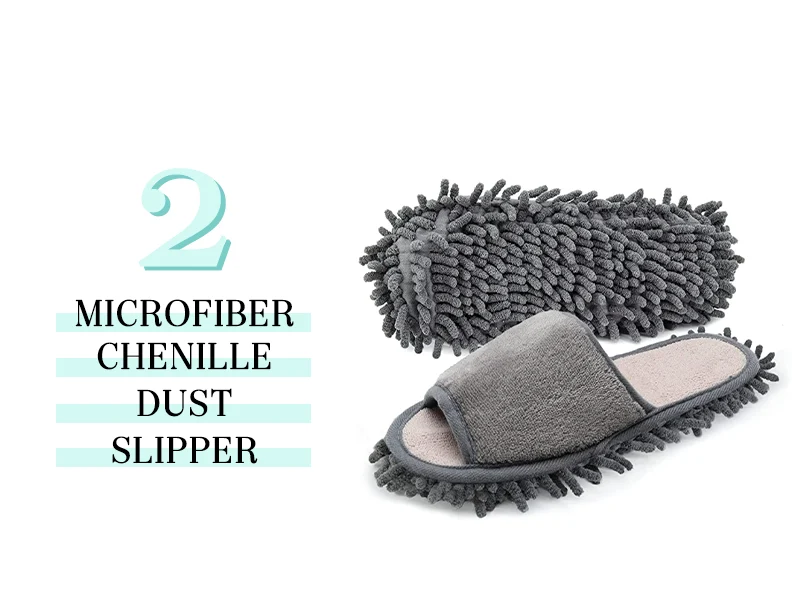 Microfiber Chenille Dust Slipper, $16
Tell me you're in your 40s without telling me you're in your 40s.
I'll go first.
I'm excited to own these dust slippers.
I love a clean house, but I'm not a great cleaner.
We're fortunate to have a husband and wife cleaning team help us a couple of times a month. But our house is always full of people, so I need to clean between cleanings.
I've been learning tips and hacks along the way so cleaning doesn't feel so overwhelming, and I can stay on top of things.
TikTok has a TON of helpful information, where I discovered these slippers and the viral O Cedar Spin Mop. I bought them both.
I love that I can mop quickly and walk right over the wet floor in the slippers.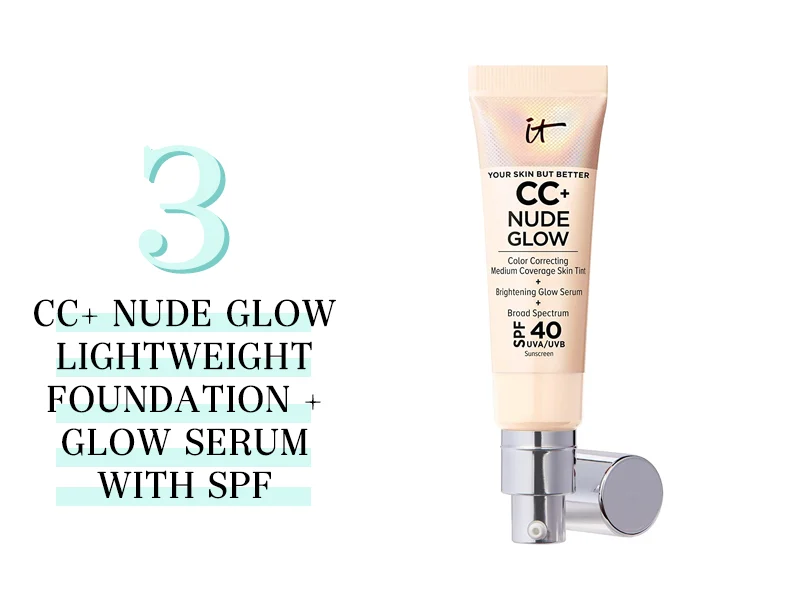 CC+ Nude Glow Lightweight Foundation + Glow Serum with SPF, $42
I am a huge fan of IT Cosmetics. Their CC and BB Creams have been part of my daily makeup for years.
My strategy for aging skin is to focus on my skin health and use lightweight, cream-based, hydrating makeup for a healthy, dewy look.
So when I saw they came out with a new version of a CC cream called "Glow," I tried it, and it's AWESOME.
This is light coverage, but enough to even out your skin tone, and you look lite from within. Perfect for a quick, 5-minute face in the spring and summer.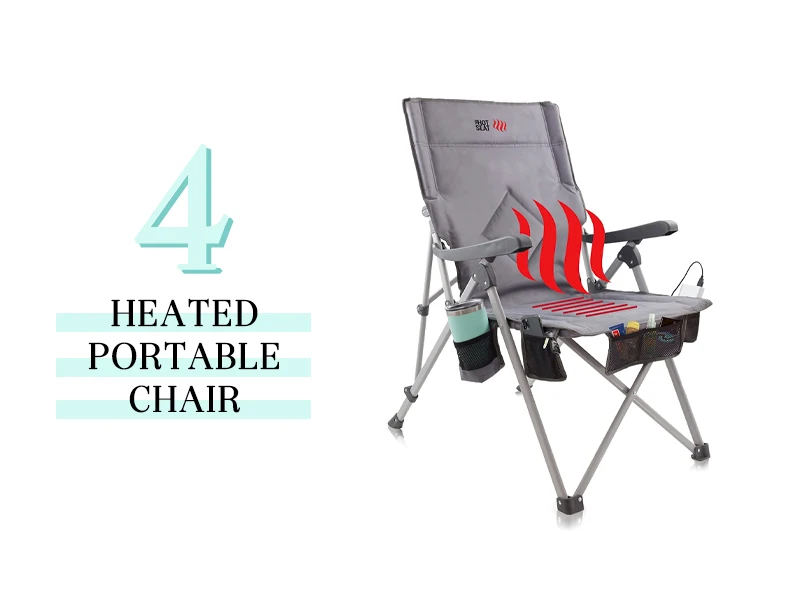 Heated Portable Chair, $140
If this chair excites you like it excites me, we live similar weekends.
I bought this heated portable chair for myself as an early Mother's Day gift, to use on cold tournament mornings to keep my tush warm while I watch the girls compete.
If you know, you know. 😉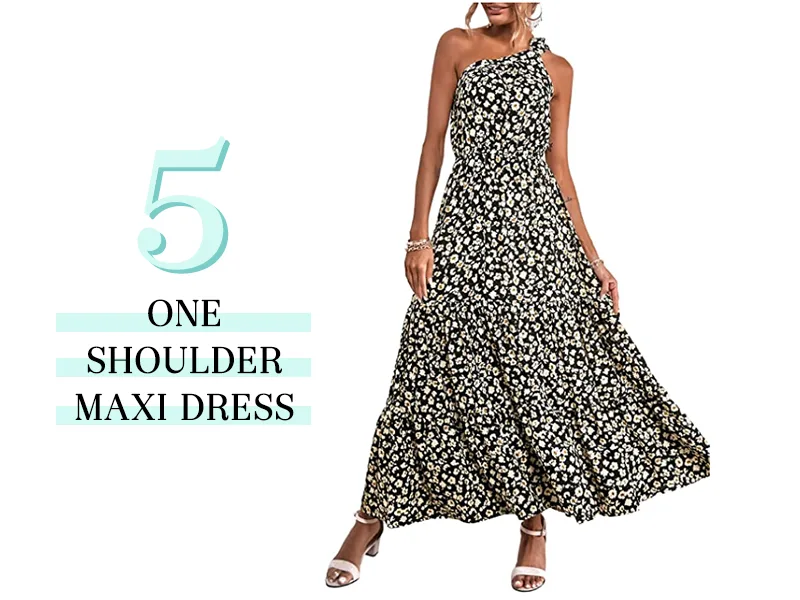 This time of year I stock up on long breezey dresses. They are just so easy to wear. You can dress them up and down, and they are just the thing if you don't like wearing shorts.
I added this one shoulder dress for my upcoming trip to Nashville, and also just to have on hand for a last minute date night.
Pair with strappy block heel sandals and a simple clutch and you're set.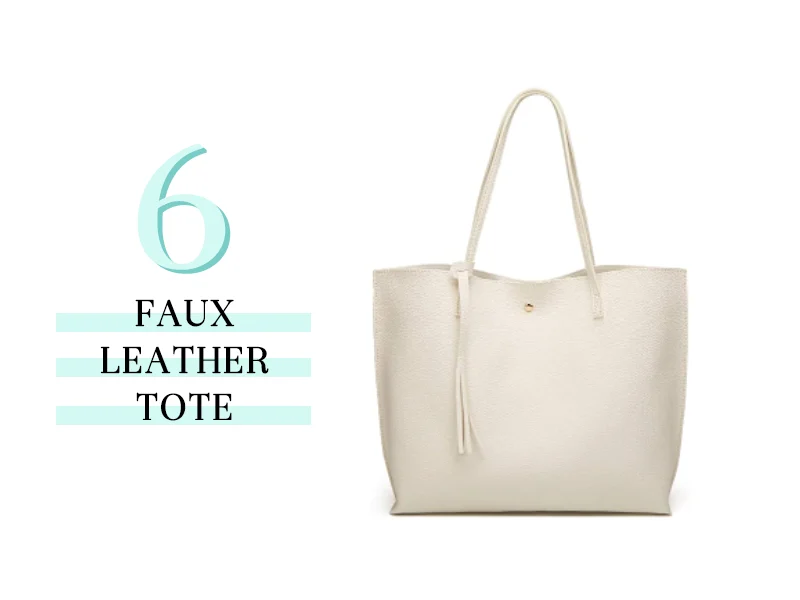 Faux Leather Tote, $18
Available in dozens of color options, I bought it in white, black, and tangerine. (I got excited!)
It has over 40,000 five-star reviews and is just an easy grab-and-go bag that will work with many outfits.
Highly recommend adding one of these felt organizing inserts to corral your things and help the bag keep its shape.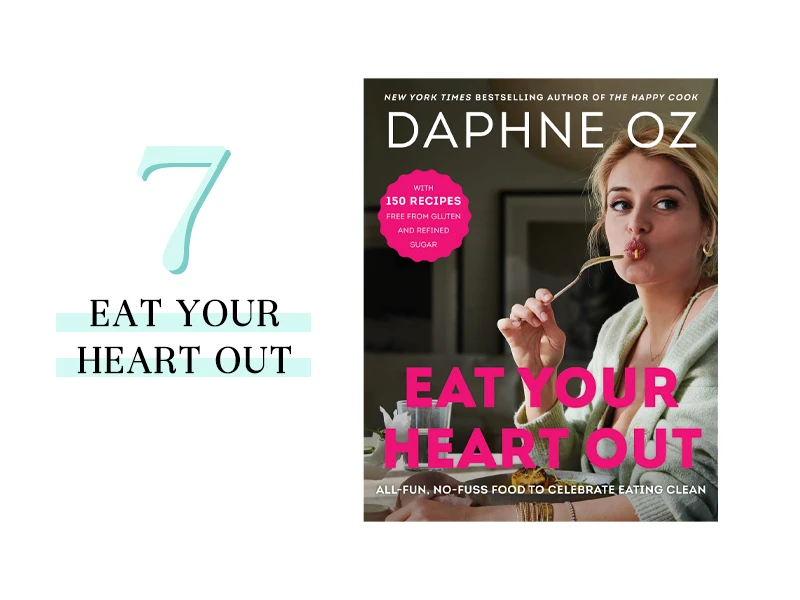 Eat Your Heart Out, $21
I have the biggest girl crush on Daphne Oz.
She's gorgeous, charming, and an incredible cook.
I ordered her latest book, Eat Your Heart Out, the second I could. Not only to support her after consuming hours of her content online but to help us get out of a food rut.
My focus on healthy cleaning eating has left the family rather bored. I'm not sure if I can give them another piece of salmon. So this arrived at the perfect time.
I read cookbooks like novels, so I plan to read this one front to back in bed tonight and dive into recipes starting tomorrow.
My Favorite Amazon Purchases in March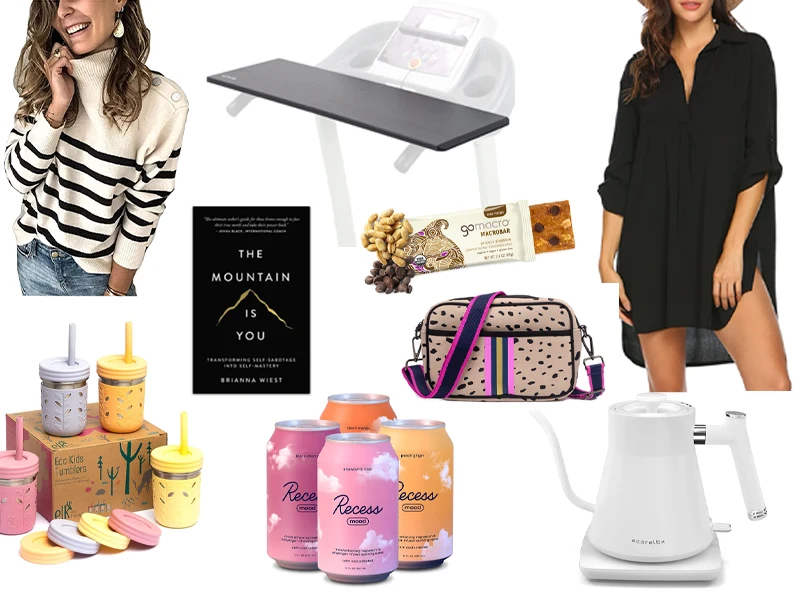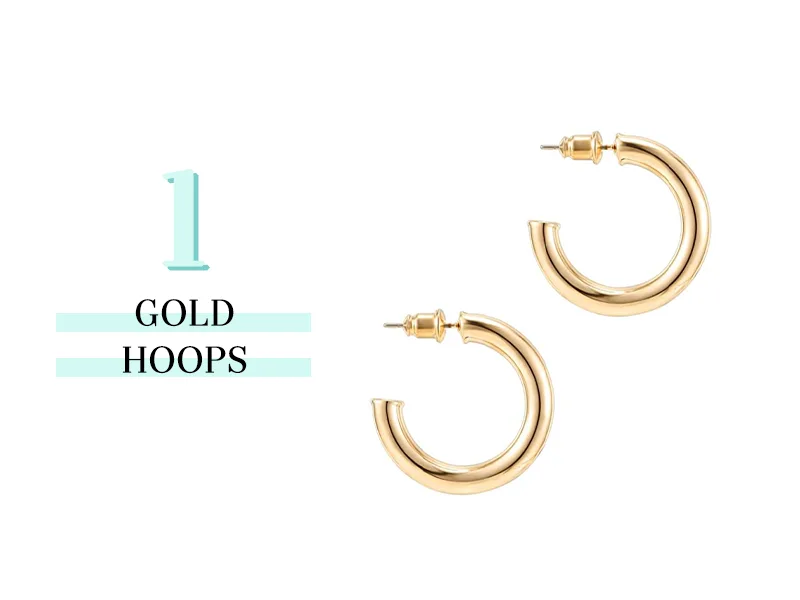 Gold Hoops, $14
I am in love with these gold-plated hoops for under $15. I've worn them every day since I bought them. And my ears are sensitive, and these give me no issue at all. Highly recommend.
They are available in four sizes, from 20 – 50 mm (I wear the 20mm). Choose from plated rose, white or yellow gold.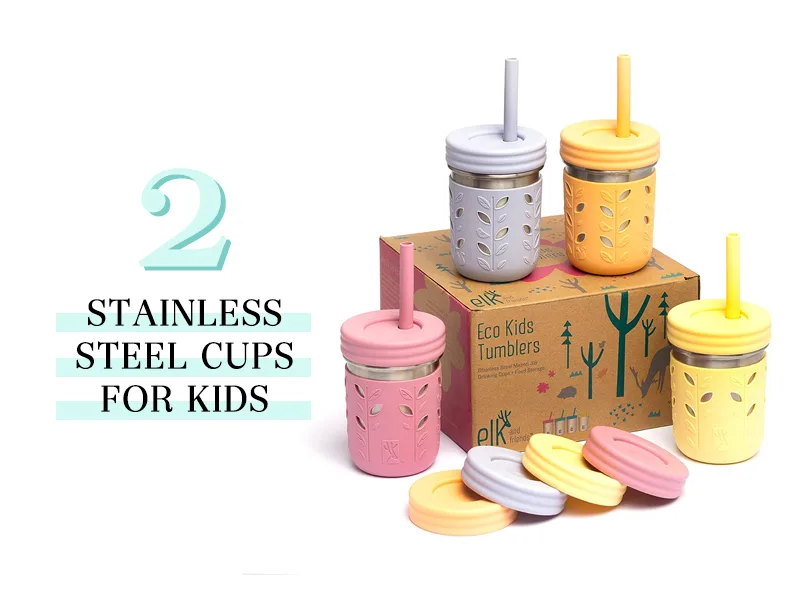 Stainless Steel Cups for Kids, $38 https://amzn.to/37hVWr2 in plum lilac peach and yellow
If you have little ones at home, or grandkids visiting these stainless steal cups are fantastic. I bought them for Vivi (our 3 year old) for smoothes and other drinks and the quality is wonderful. They come in a set of 4 with matching straws and travel lids.
They don't leak and are perfect for packing up everything she needs for the day when we're away at weekend games.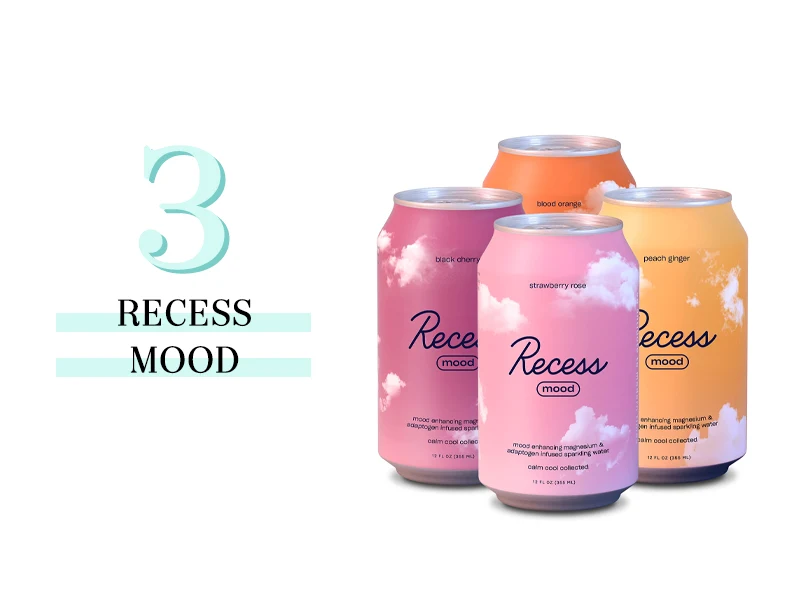 Recess Mood, $50 https://amzn.to/3LHvaHS
A big part of my healthy journey this year is cutting out alcohol. I'm not NOT drinking; I'm just not drinking as much. For the most part, I keep my beloved glass of wine for the weekends and skip it on a weeknight.
And I realized that I like the ritual of a glass of wine more than the wine itself most of the time.
So I ordered these Recess Mood drinks, and ladies, they are delicious!
Made with Magnesium L-Threonate and L-theanine, American Ginseng, and Lemon Balm, all good-for-you adaptogens to help calm your mind and feel relaxed.
The variety pack gives a nice assortment of flavors to try. My favorite is the black cherry, then the peach ginger, followed closely by the blood orange and the strawberry rose – which is very tasty too.
Pour over ice in your wine glass, and enjoy your night.
Electric Kettle, $60
Have you ever just lost an appliance?
One day I had a tea kettle, the next day it was gone.
So needless to say I needed a new one, and it's just as well since I wanted to update my traditional stove top one with a more modern electric kettle.
They can run a well over $100, but I found this option by ECORELAX, on sale for $60 with an additional 20% coupon and it's great.
It has over 200 FIVE star reviews, works in seconds and looks nice out one my counter next to my coffee machine.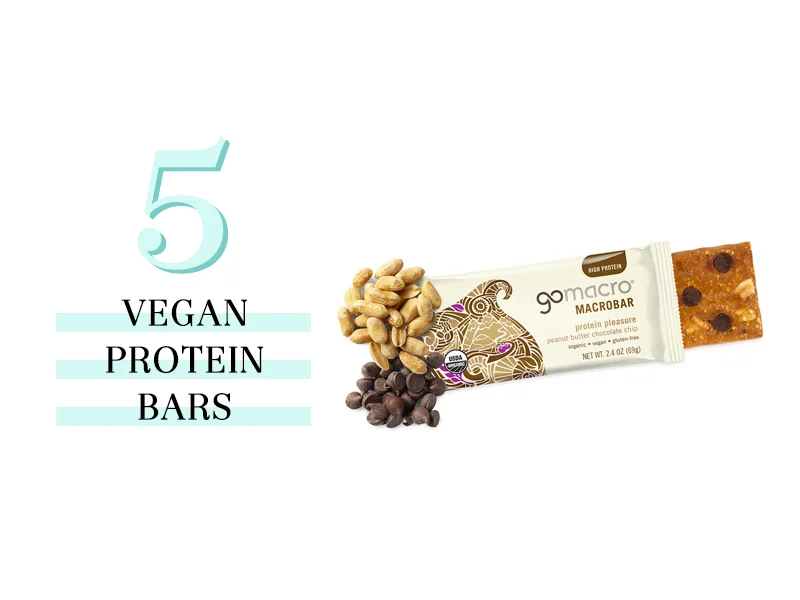 Vegan Protein Bars, $32
I have cut out gluten and dairy from my diet for health reasons, which isn't as hard as I thought, but still a pain in the neck.
One of the things I had to find a replacement for was my protein bars. So after seeing these gomacro bars all over TikTok, I gave them a try, and they are the best protein bars I've ever tasted. DELICIOUS!
And they work for everyone as they are gluten, dairy and soy free and use a vegan protein. Somehow, they are still delicious. lol
Lots of flavors available, but I go with good old-fashioned peanut butter chocolate chip.
Keep a few in your handbag for an on-the-go healthy snack to hold you over on busy days.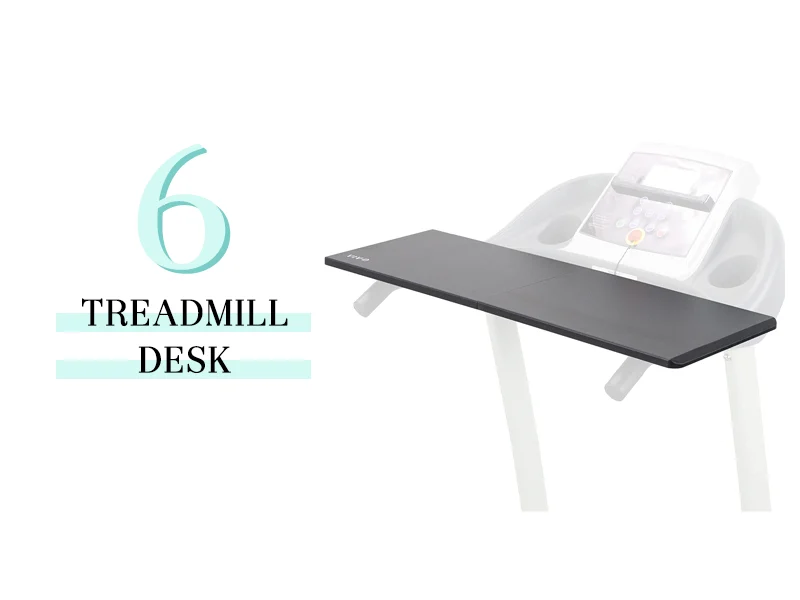 Treadmill Desk, $50 https://amzn.to/3LG5ivT
I very famously sold our Peloton Bike a few days before COVID started. I never used it because I liked going to live spin classes instead. Not my best decision.
But a few months ago, we invested in the Peloton Tread. This is the newer model with a smaller footprint, and we couldn't be happier.
My husband and I, along with our two older daughters, use it all the time.
The one thing I wish they included was a desktop accessory so you can make it a walking desk.
It took a few orders, but I finally found an option on Amazon that fits this perfectly. It's not made explicitly for the Tread, but it works great.
Walking and typing takes some getting use to but it's a super productive way to get your steps in.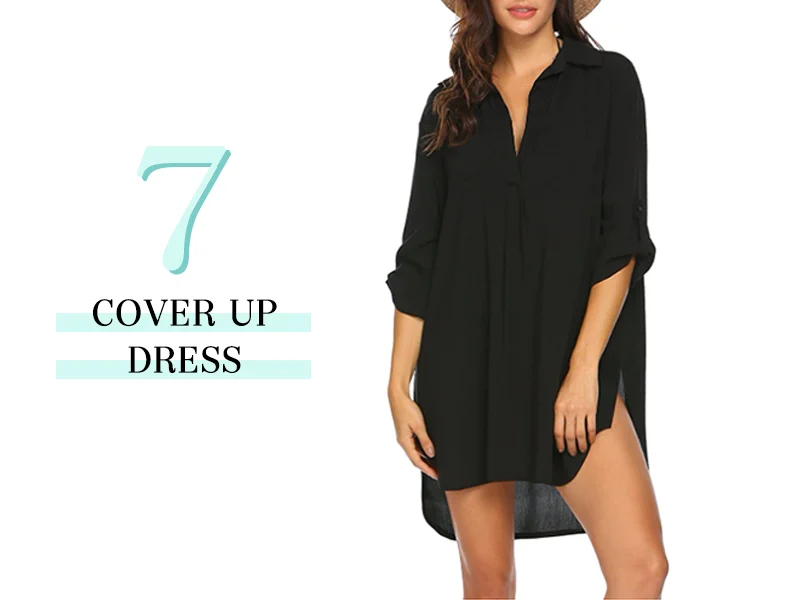 Swimsuit Coverup, $23
I spent a week in Florida last month, splitting time between Tampa and Miami, and wore this coverup at least four times.
It's lovely. Of course, I threw it over my bathing suit. Because it's tailored and polished, I felt comfortable grabbing a casual lunch somewhere.
I wore it on my quick flight between Tampa and Miami over a sports bra and biker shorts.
I picked it up in black and white and took a large. 10/10!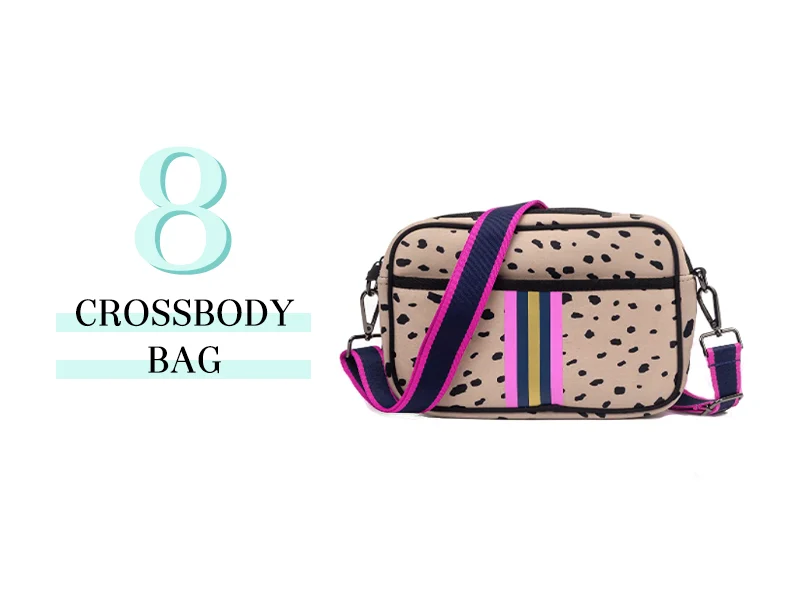 Crossbody Bag, $34
How cute is this crossbody bag?
I grabbed it as an option for weekends when I don't want to lug my big LLBean tote around, but need more than my Lululemon Everywhere Belt.
It's nice and roomy while still keeping my hands free. A few color combos are available; I went with the pink style above.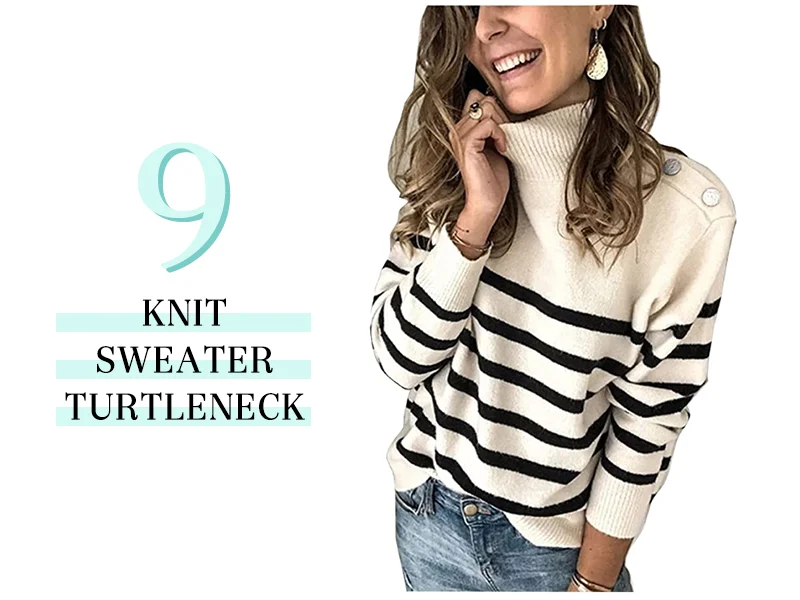 Big surprise, a stripped top. The fit on this slightly boxy, but I half tuck it to give it shape, and I like the button detail at the neck for a different look. Plus it's soft, washed well.
I'm not the only one that loves it, it has over 4,000 FIVE Star Reviews.
I took a large. Sizes range from XS – XL. For reference I'm 5'10 and wear a size 10.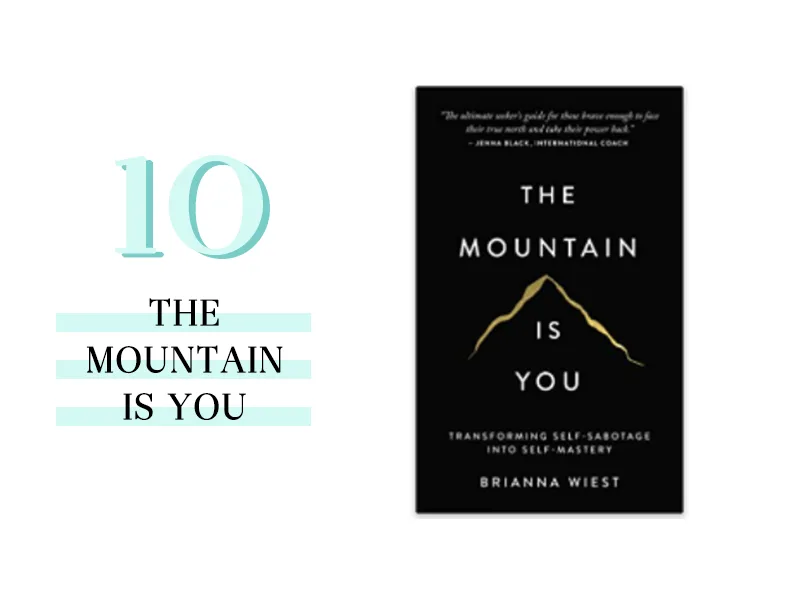 The Mountain is You, $18
I devoured this phenomenal book in a day.
2022 is all about healing for me, and this book has been a massive part of that process. But be ready because it will humble you.
If you want to stop self-sabotaging your dreams, halt negative and intrusive thoughts, and let go of the past, reading this will help.
My Favorite Amazon Finds in February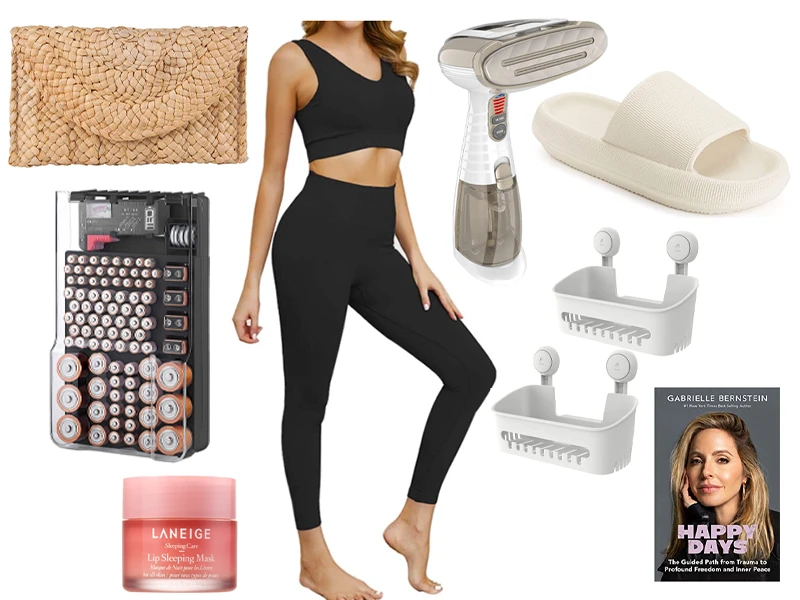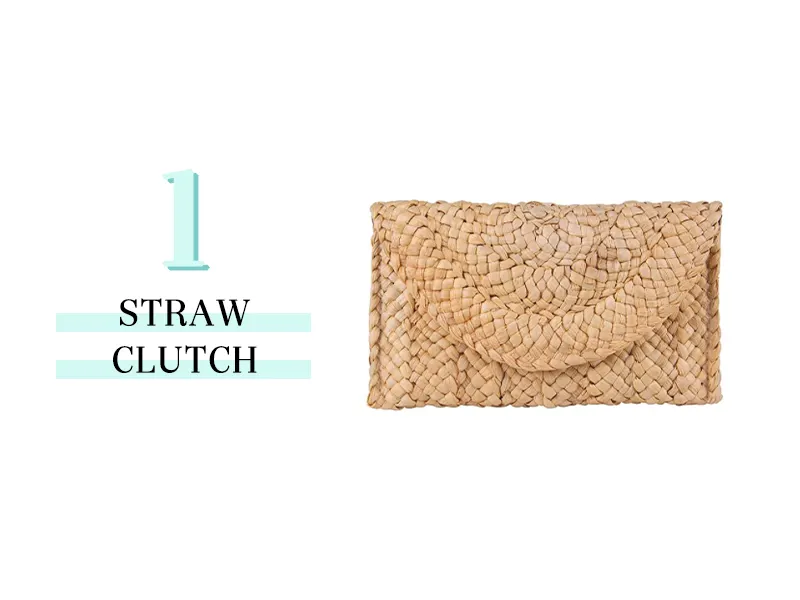 Straw Clutch, $22
I liked this straw clutch so much, I bought it twice. I left it in a hotel room a few years back, so I had to repurchase because I want to take it on a trip to Florida next week.
It fits all your essentials for dinner and drinks someplace fun AND adds a some beachy texture to your outfit.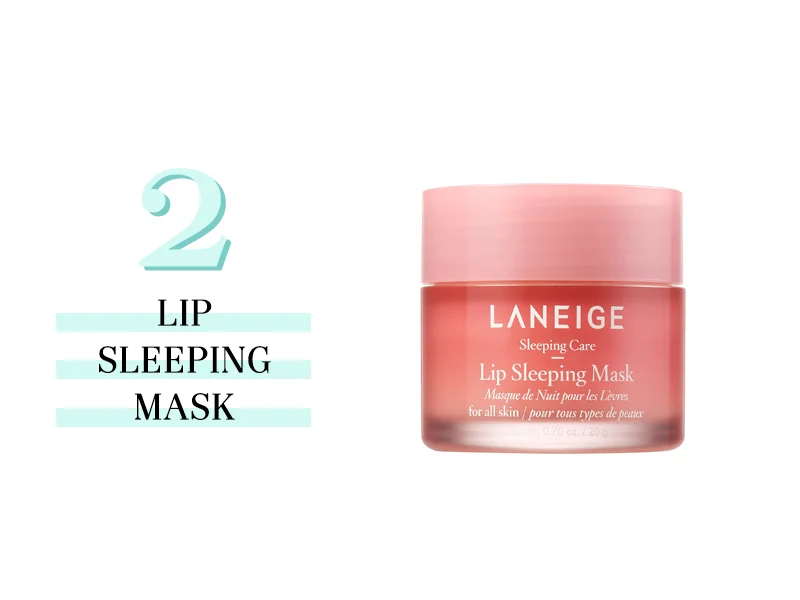 Lip Sleeping Mask, $22
I tried out a lot of new skincare products in February to see if any of them were worth the hype. So far, the only product I'd recommend is the Laneige Lip Sleeping Mask. It's lovely.
Not only do I put it on at night, but I keep one by my computer and wear it during the day too. In fact, I take advantage of working from home and slater products all over to the point that I look like a glazed donut if I know I'm not leaving the house. lol
If you suffer from dry winter lips, or just want to keep them plump, you'll love this.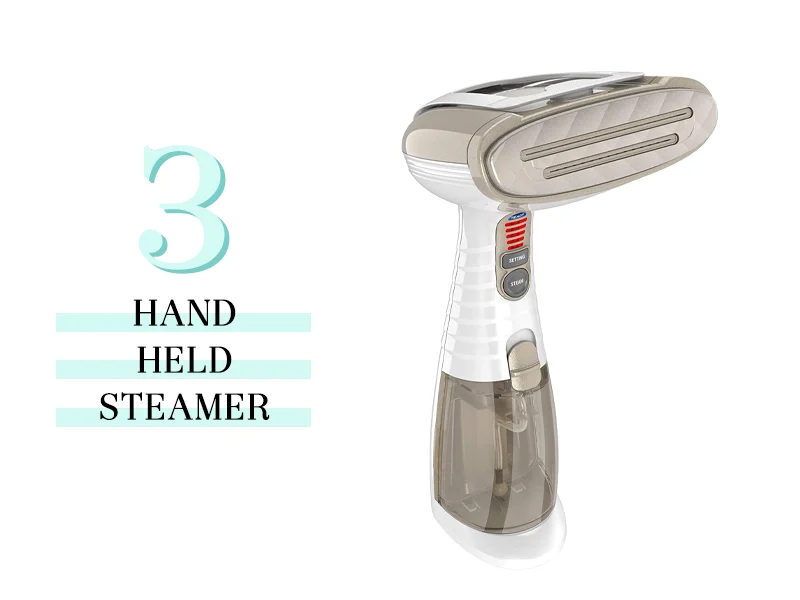 Hand Held Steamer, $60
My last steamer, which I loved, broke because I'm an idiot. So I had to replace it but wanted to find something that I could keep on a shelf instead of taking up a big footprint since I have limited storage.
I'm so thrilled I found the Conair Hand Held Steamer. It's just what I wanted and well under $100.
It has over 5,000 FIVE-star reviews, is super easy to use, and works well. Highly recommend it if you are looking for one.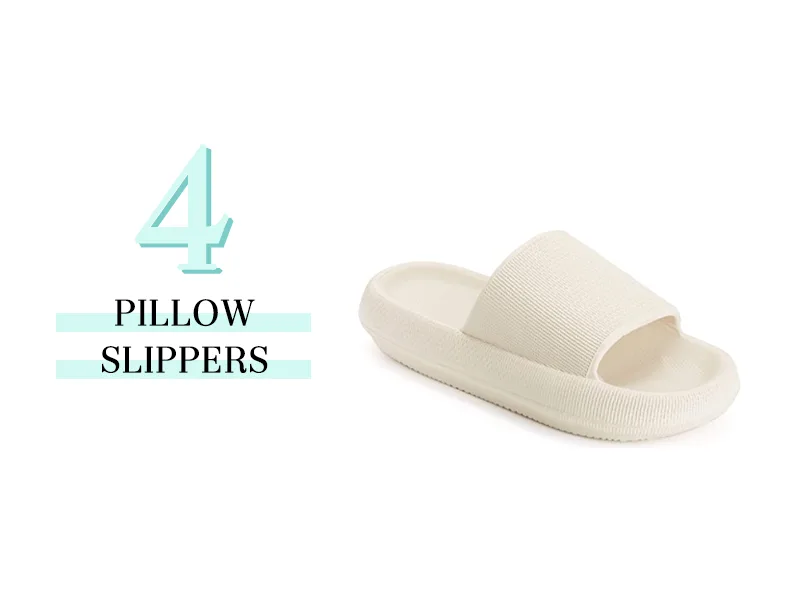 Pillow Slippers, $23
It's a well known fact that I live in slippers. These Ugg slides are my favorite in cold months.
BUT, the only thing I don't like about traditional slippers is when they get wet – gross.
So I gave these poplar pillow slippers a try and they are so stinking comfy, ideal for the warm weather, especially if you have or spend a lot of time by a pool.
They remind me of the Adidas slides we had in college, we called them "shower sandals" because, well, we could wear them in the shower. lol.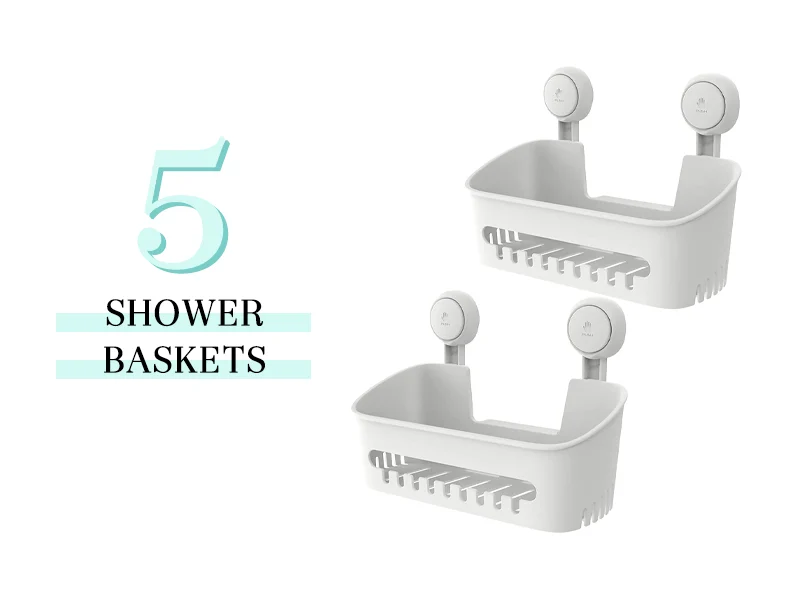 Shower Baskets, $37
Speaking of showers, my older girls share one, which is so fun, insert eye roll.
It looks like the end of Titanic when they get out – just water and crap everywhere.
In an attempt to at least have a place to put their things, I found this set shower caddies and am so impressed.
The quality is terrific; they are super sturdy, fit all their products, and are easy to clean.
I ended up ordering another set for the baby's bathtub to keep her toys and bath products better organized.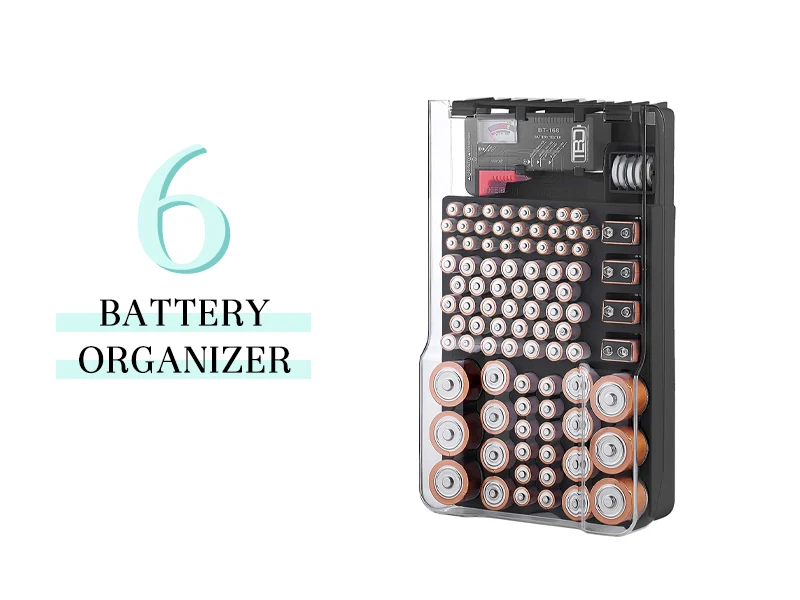 Battery Organizer, $20
Listen, am I extra? Yes.
But does over organizing help my anxiety? Also yes.
It's a much better healthier way to deal with it than some alternatives.
Having a place for everything truly makes my life easier and my brain work better. And we go through a to of batteries, which were all over the house, so I found this brilliant system to corral them.
You can store every kind in one place, there is plenty of room and you get a battery tester, for only $20.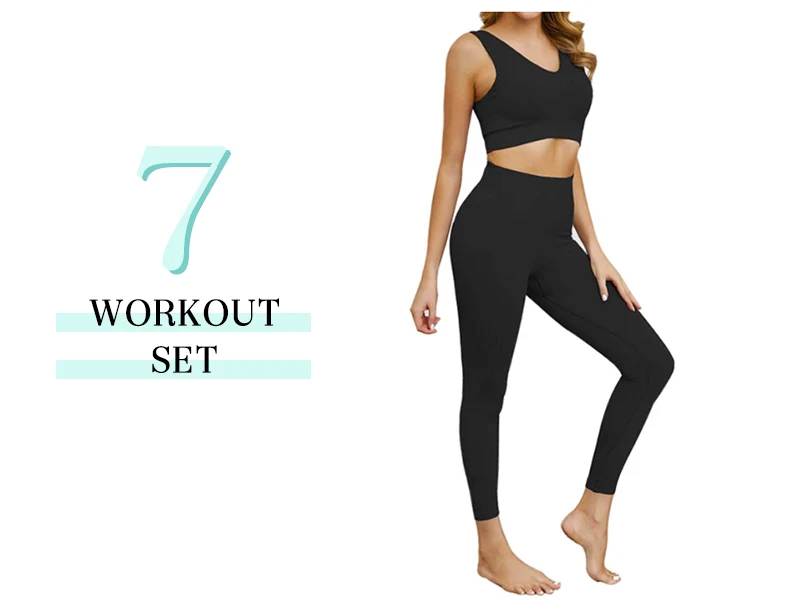 Workout Set, $30
I adore this workout set.
I ordered over a dozen sets that I saw on various social posts, and they all went back except this one.
It's soft and comfortable, provides moderate support, and moves with you.
For reference, I am 5'10, about a size 8 – 10, and I wear a 34 C bra and ordered the large.
I wouldn't do a high-intensity workout in it, but it's lovely for a walk/run on the treadmill, some pilates and yoga and resistance training.
Because I work from home all the time, I put this on first thing in the morning and throw a sweater or fleece over it. This way I can run outside if I have to and then easily get on the treadmill when my work day is over.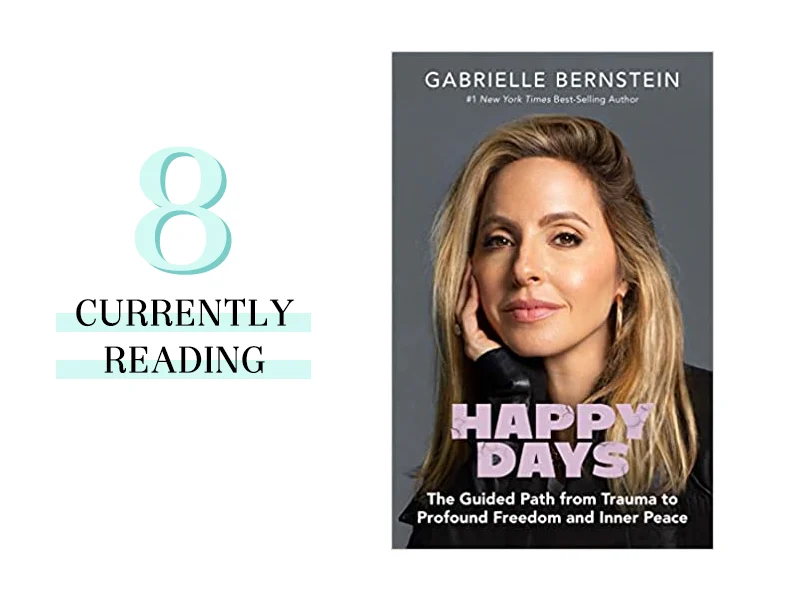 Happy Days, $17.50
I adore Gabby Bernstein. I've followed her for years, and her words and voice have helped me through some challenging times.
Her new book, Happy Days, is coming into my life at a time when I really need it most. I ordered it for my Kindle but ended up listening to the audiobook on my walks, and she was the perfect company.
If you have any emotional hurt or pain you are desperately trying to move past, she will help you find a path toward healing.
---
Best of Amazon January 2022
I spent January super focused on getting my life together. As we started the New Year, my goal was to create a space and systems to help support all of my big 2022 goals.
For the first time, I'm ending January as committed to those goals as I was on the first of the month.
A lot of that I contribute to Dry January. My husband and I both stopped drinking for the month, and it is no surprise that we feel great, are sleeping better, and are massively more productive.
I'm certainly going to enjoy a glass of wine again, but it won't be with our living-in-a-pandemic level frequency.
I also spent time cleaning up corners of the house that needed some attention, organizing my closet, and working 🙂
Today, I'm excited to share two things:
First, our monthly Amazon series corrals my favorite items from the dozens of products I test out to find the best of the best. Much to my husband's frustration, I purchase all of these with my own money. This is not sponsored.
Second, I set up an Amazon Storefront to keep all of the items I recommend in one place. It's been fun putting it together, and trying out all the popular products to see what is actually worth the hype.
We'll update it daily, so you can "follow" The Well Dressed Life on Amazon for updates.
My Favorite Amazon Purchases in January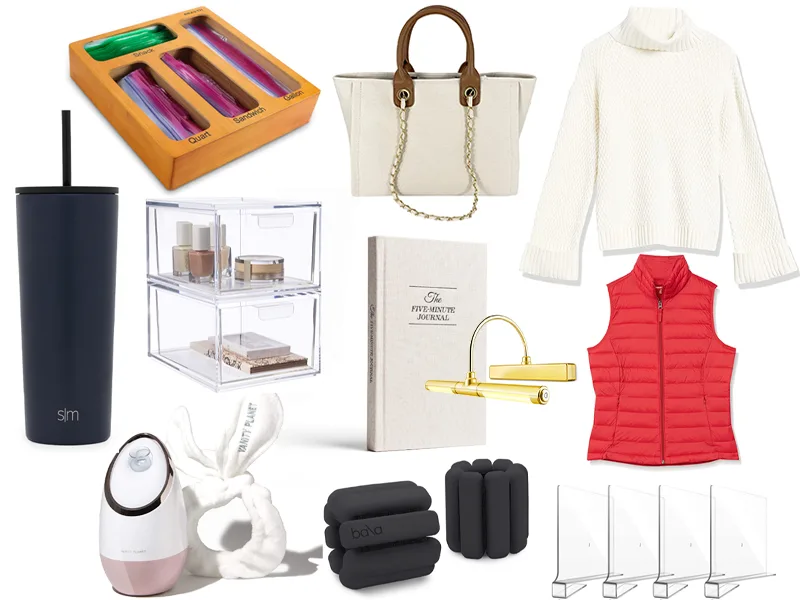 This monthly series corrals my favorite items from the dozens of products I test out to find the best of the best. Much to my husband's frustration, I purchase all of these with my own money.
This is not a sponsored post.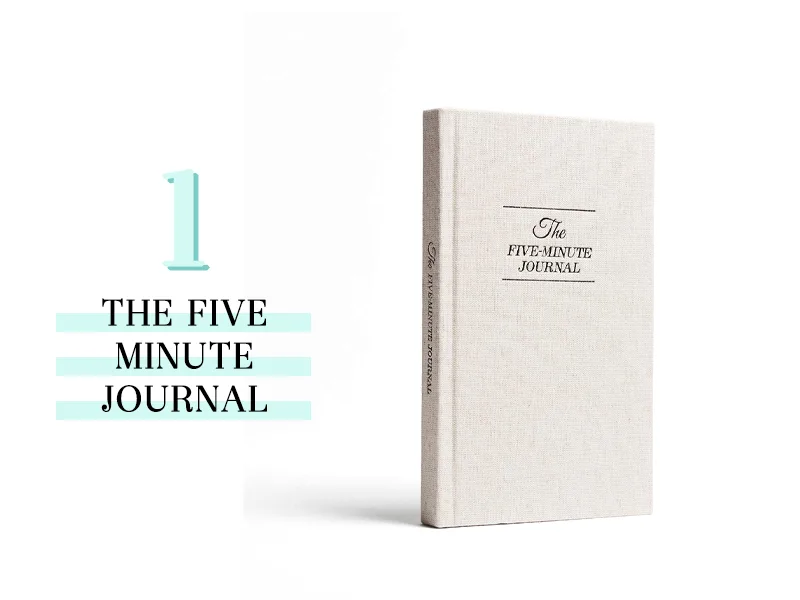 Five Minute Journal, $34
I've been using this wildly popular journal since the start of the new year and it is an lovely way to start and end your day with a grateful mindset. It's not complicated, and it takes no more than five minutes.
There is one page per day, with a few simple prompts to answer in the am and pm. It sounds cheesy, but it really does help life with a happier mindset.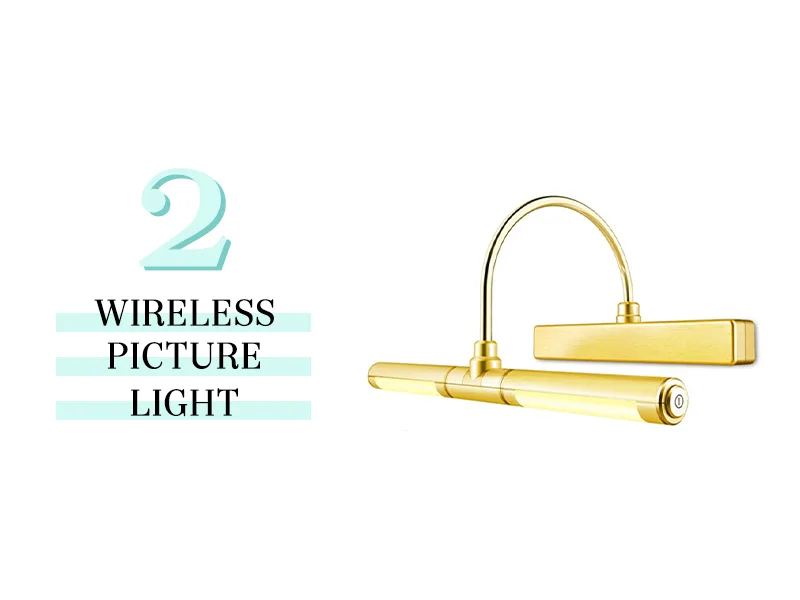 I did not think I would LOVE this light the way I do.
I've wanted to add picture lights and sconces around the house for some time, but the idea of having to hardwire them seemed complicated. Nothing is easy in my place; a simple install would lead to needing a new electric panel or some other over-the-top curveball.
And we're at our curveball limit; thank you, 2021.
Anyway, I saw these all over TikTok and ordered one to try out, and they are just what I wanted.
They take three AA batteries, and we put them over a piece of art with two command stripes.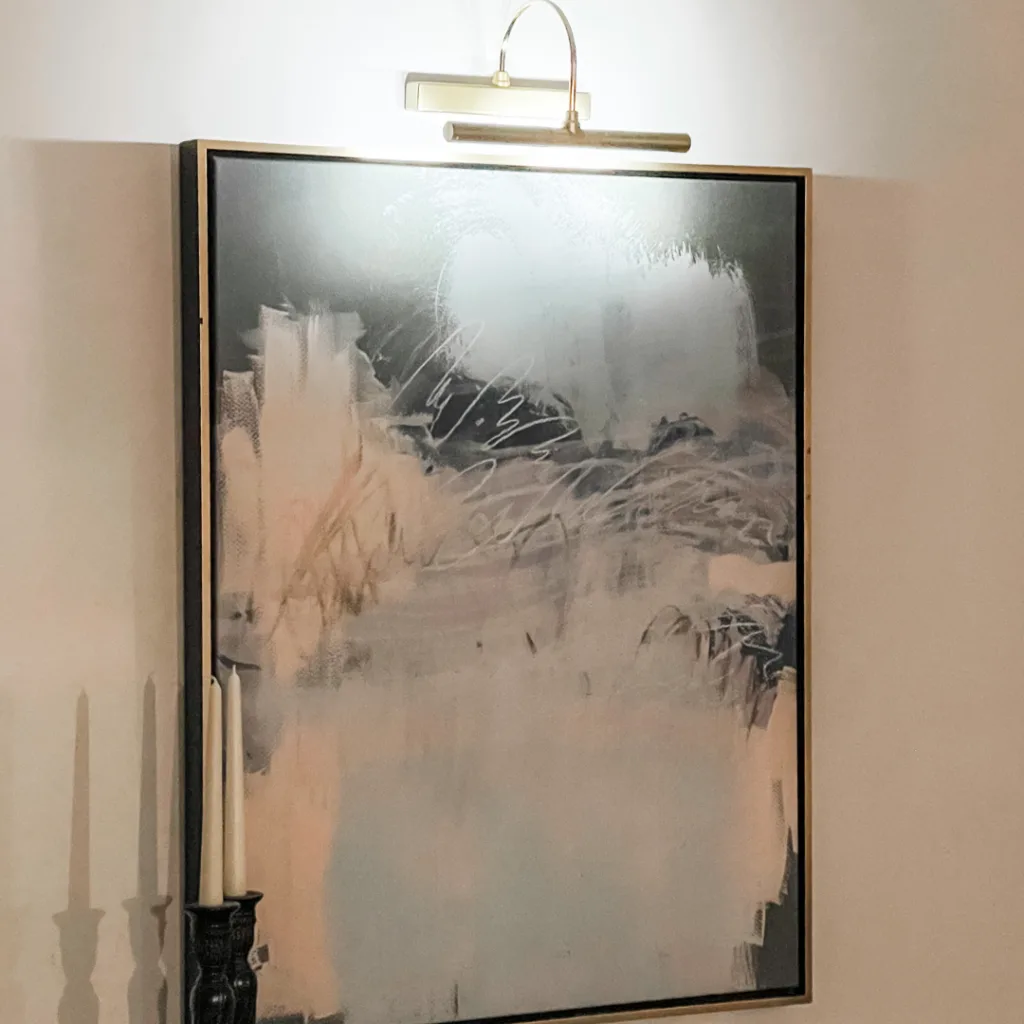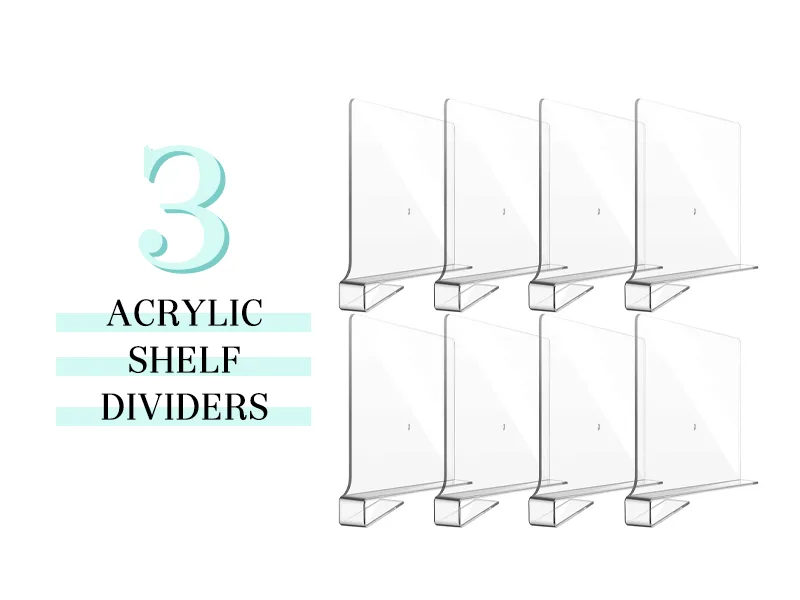 By now you know that Acrylic Shelf Dividers are on my short-list of closet organizing must haves. This set of 8 is a more affordable version than what you can get at The Container Store and just as good.
Use them to keep stacks of jeans or sweaters or even oversized handbags neat and tidy.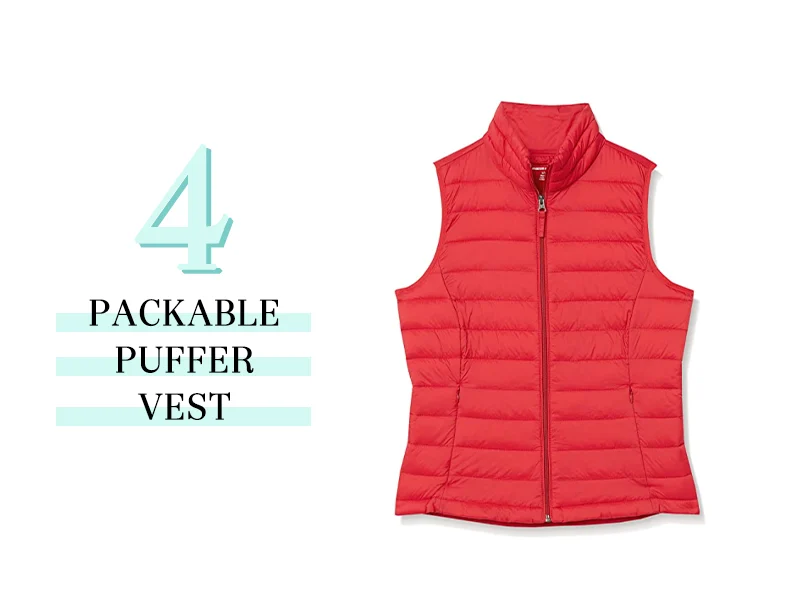 This Lightweight Puffer Vest has been popular with readers for the last few weeks, and I picked it up as well. There are so many ways to wear this, I featured it here last week, or you can use it in these looks as well.
It's not too puffy, so it will comfortably sit over bulkier sweaters.
Consider one if you live in a warm or mild region, but still want the look of seasonal layers.
Size up if you are between sizes.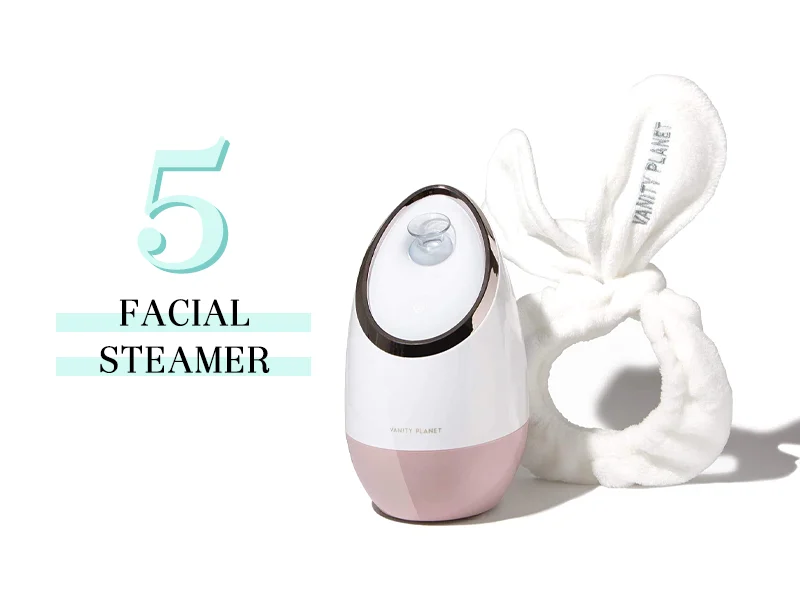 Facial Steamer, $60
I've picked up a handful of at-home devices to help keep my skin, and my girlies skin, in tip top shape. I'll share more detail in an upcoming post, but this Facial Steamer from Vanity Planet is proving to be one of the best beauty purchases in a while.
Face steaming is a great way to "open" up your pores so you can get a deeper cleanse and remove built up dirt and grim. It helps detoxify your skin and increases circulation.
The box says to use it 2-3 times a week, which seems lovely but not realistic. For now, I do it on Sunday during my weekly reset and I can see a difference. Plus, it feels wonderful.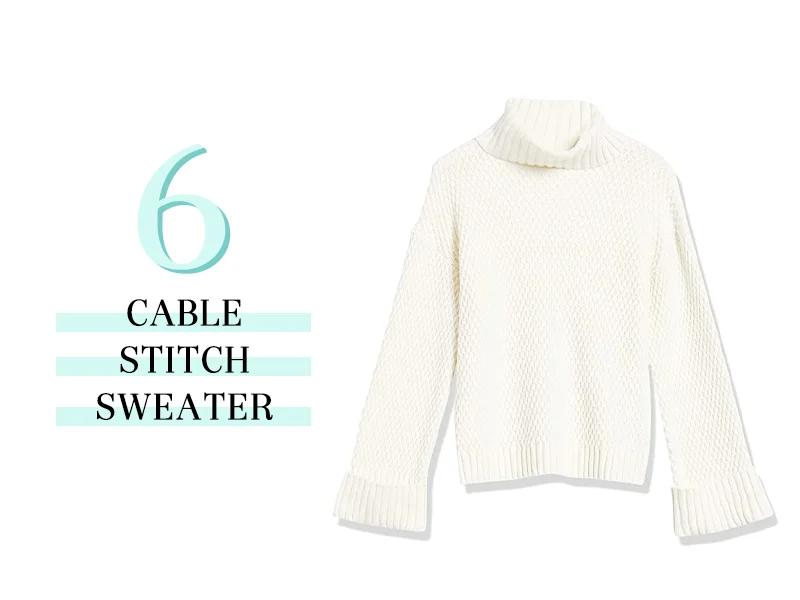 Cable Stitch Sweater, $59
I'm so impressed with the quality of this pretty ivory cable-knit sweater. It's the perfect sweater for a jeans, sweater and booties outfit.
It's also available in charcoal and light blue. Runs true to size, but size up if in between.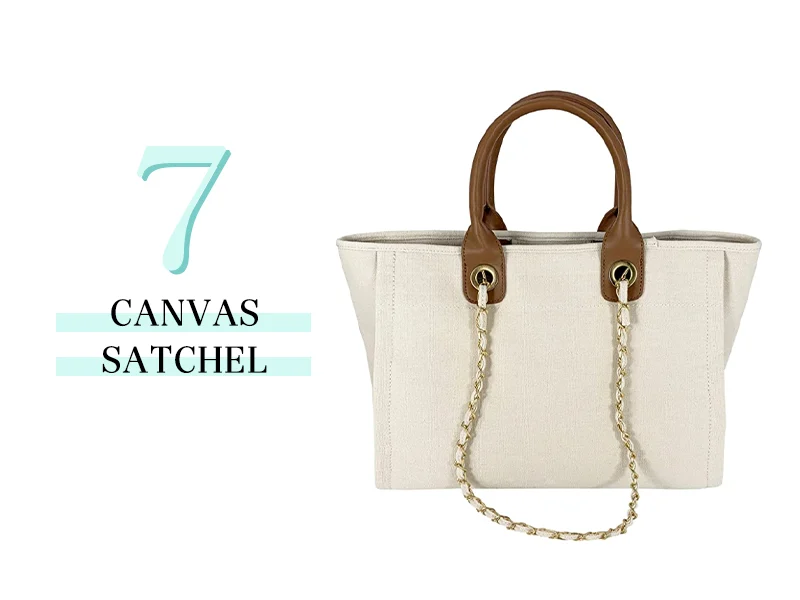 Canvas Satchel, $29
Another surprisingly high-quality find. I ordered this Canvas Satchel for an upcoming trip to Flordia.
Just Bri and I are going, and I thought it would be a nice little bag to take to the pool to carry my Kindle and other essentials, but I would also look chic at lunch or out for a walk.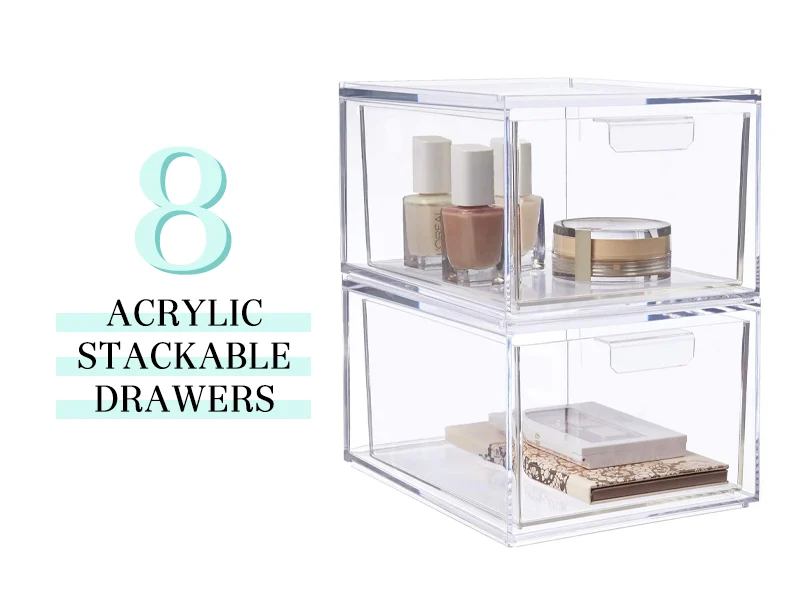 Acrylic Stackable Drawers, $25
These guys are all of my house, I keep everything from nail polish to school supplies in them. They stack neatly on almost any shelf or cabinet.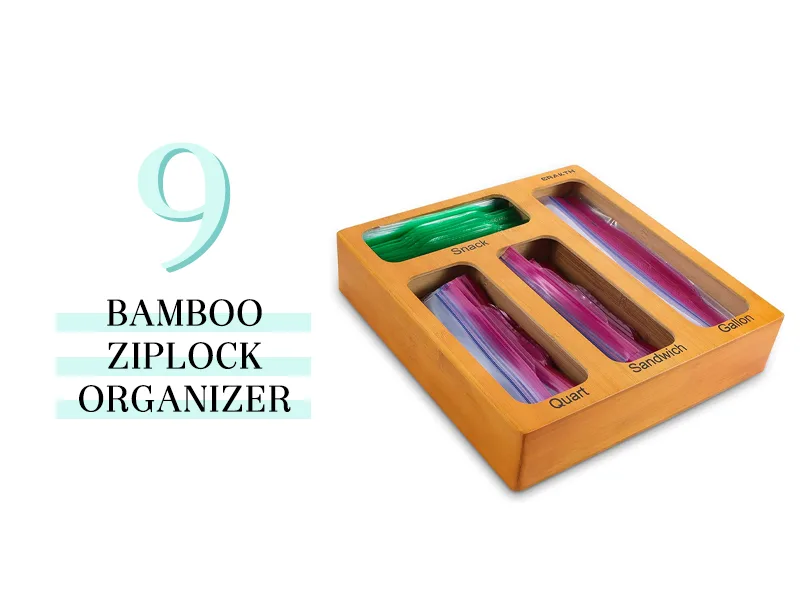 Do you need a Bamboo Organizer for your Ziplock bags? No.
Does this bring me joy every time I see it in my drawer? Absolutely.
If you order, be sure to check the measurements. I ordered a few without realizing my drawer was a bit too shallow for most, but this one, featured above, slides right in and gives it a custom look.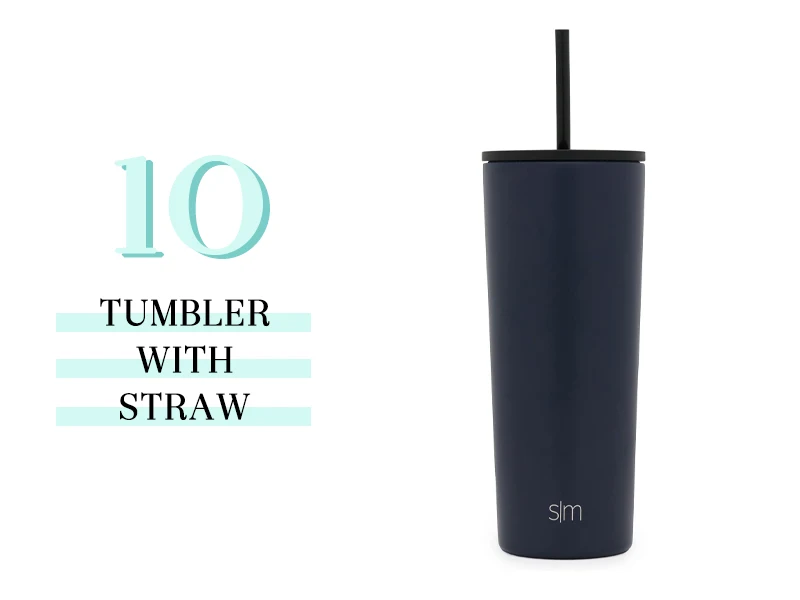 Tumbler with Straw, $24
If drinking more water is part of your 2022 goals, you need this Tumbler from Simple Modern. I've been carrying this around since the first of January and can't believe how much more water I drink.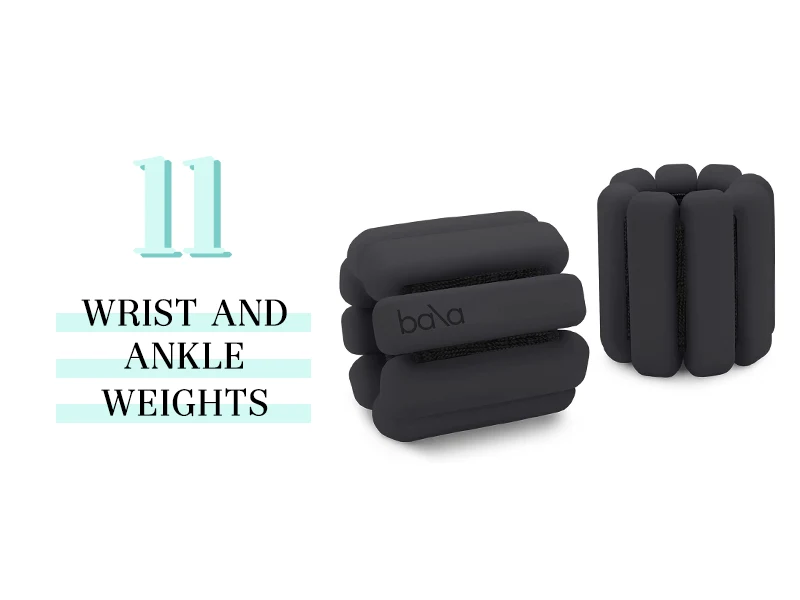 Finally, we bought the Peloton Treadmill in October, and I've been using it every day to get my steps in.
I don't do the instructor classes; my very unpopular opinion is that they are not motivating or helpful.
Instead, I set the tread to "just run" and zone out to my favorite playlists for an hour.
It's the best therapy.
Once I started to get my stamina back, I added these weights to my wrists.
They are very comfortable; I can wear them and my FitBit together with no issue. At first, you'll think you don't feel anything, but after an hour or so of strutting up an incline, you'll feel sore the second you take them off.
Our Content is Inspired by Our Readers
Our readership inspires all of our posts and is not sponsored or paid for by brands or retailers.
Recommendations are based on my experience as a personal stylist and wardrobe consultant for over a decade. I worked with busy, down-to-earth women who wanted to look chic and feel confident but were often confused by so much of retail.
Some links are affiliate links, which means if you purchase via our site, we receive a small commission.

If you enjoy our content and would like to help us grow, please follow on Instagram and join our Private Facebook Group to access more advice and exclusive in-depth conversations with other like-minded women.
Learn about our mission to help women look and feel their very best, every day, here.
Sign Up for Daily Content and Receive Our Free Classic Wardrobe Checklist