You know when you wear jeans and a top outfit and want to wear your denim jacket but CAN'T because you're already wearing jeans?
This is what you wear instead: the coated jacket.
When I tell you my excitement for this recent discovery, it's precisely what I've been looking for.
Wear it just as you would a traditional denim jacket. Like its counterpart, the coated jeans, it adds some edge to your look without throwing you entirely out of your comfort zone.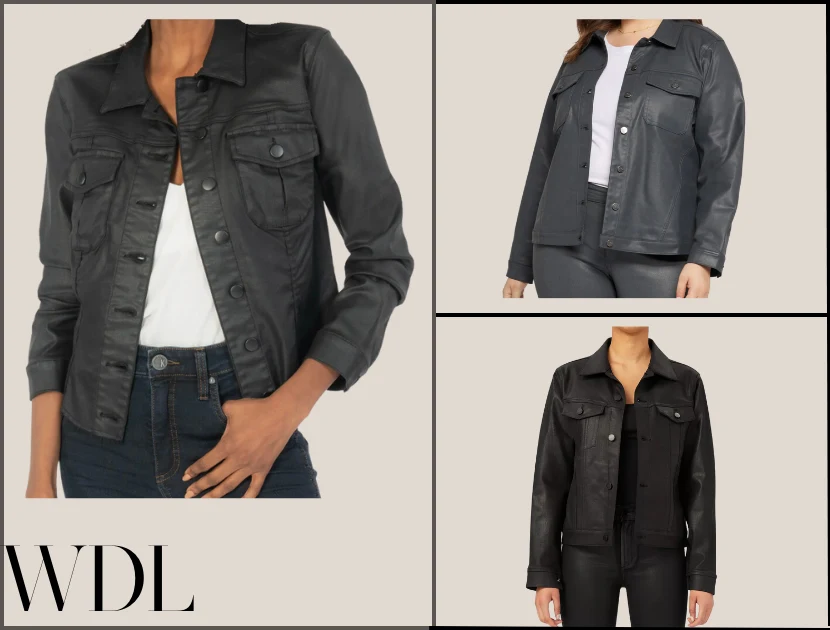 I found a few to share, starting with my favorite.
KUT from the Kloth
Just the easiest extra layer to have on had, regardless of where you live.
If you live with me on the northeast coast, you'll grab for this a dozen times over the next few weeks.
If you live somewhere mild, this might be a year round option.
Regardless, it will come in handy.
Available in sizes XXS – XXL for $109 at Nordstrom. I would beat this will sell out.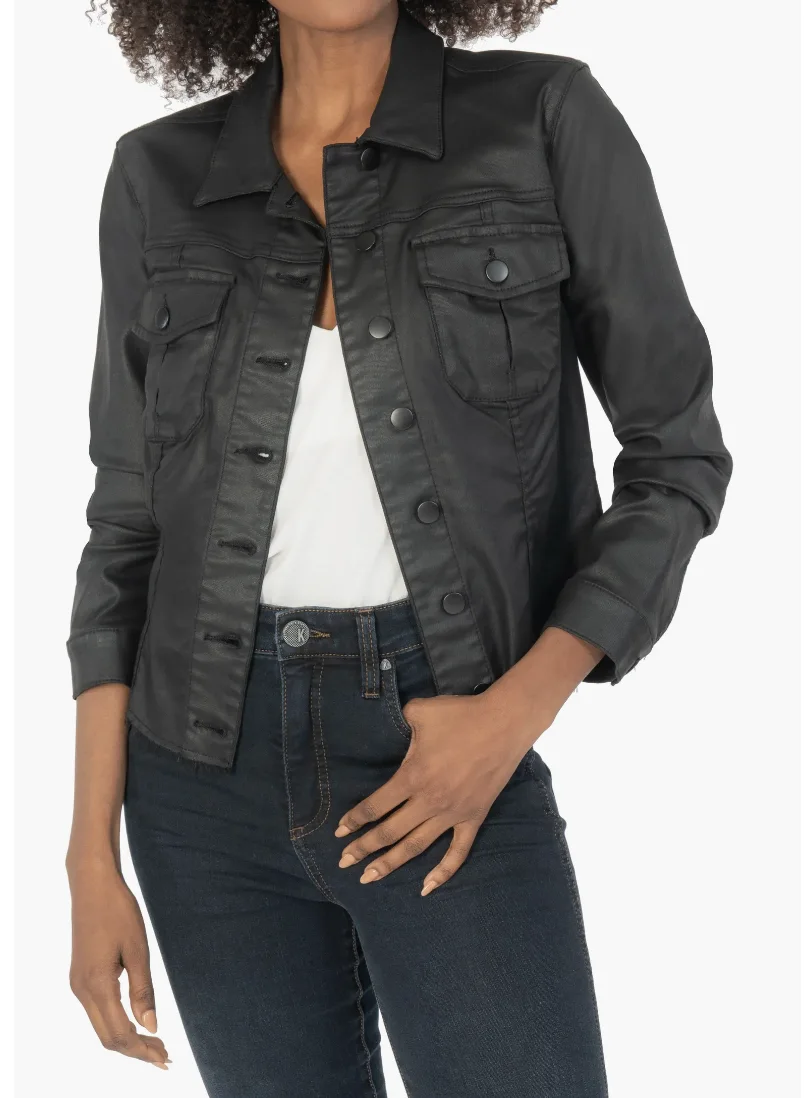 1
SWAT FAME Kara Jacket
KUT from the Kloth
$109
NYDJ
If you wear a plus size, I have you covered with a lovely option from NYDJ.
Similar in style to the KUT option, and ON SALE for $53 in sizes 0X – 4X.
You can thank me later 🙂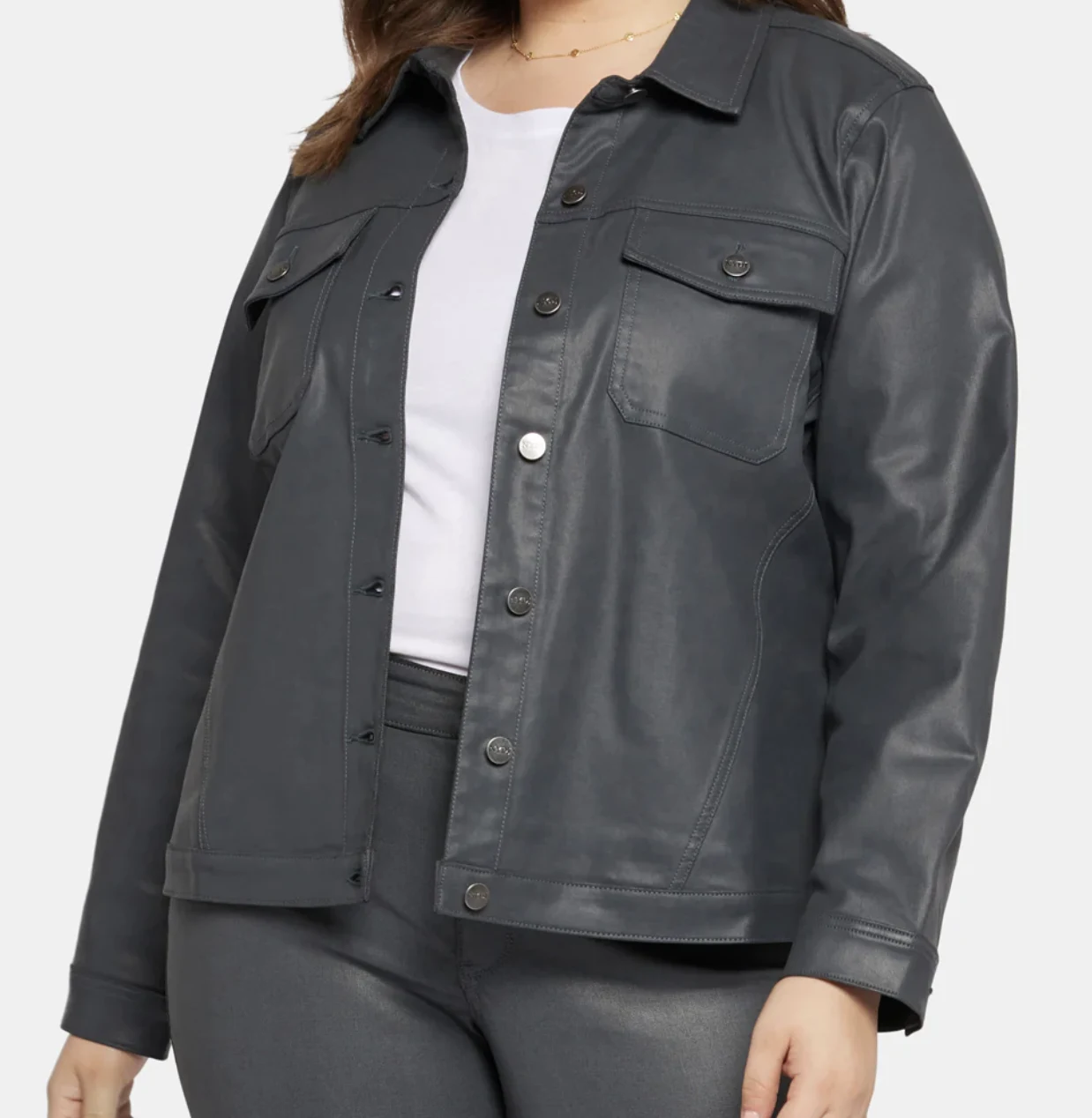 2
Coated Jacket
NYDJ
$53.00
DL1961
If you are feeling a little more spendy, this option from DL1961 is stunning.
It's almost sold out at Nordstrom but I found it in full stock at Anthropologie.
Available in XS – XL for $219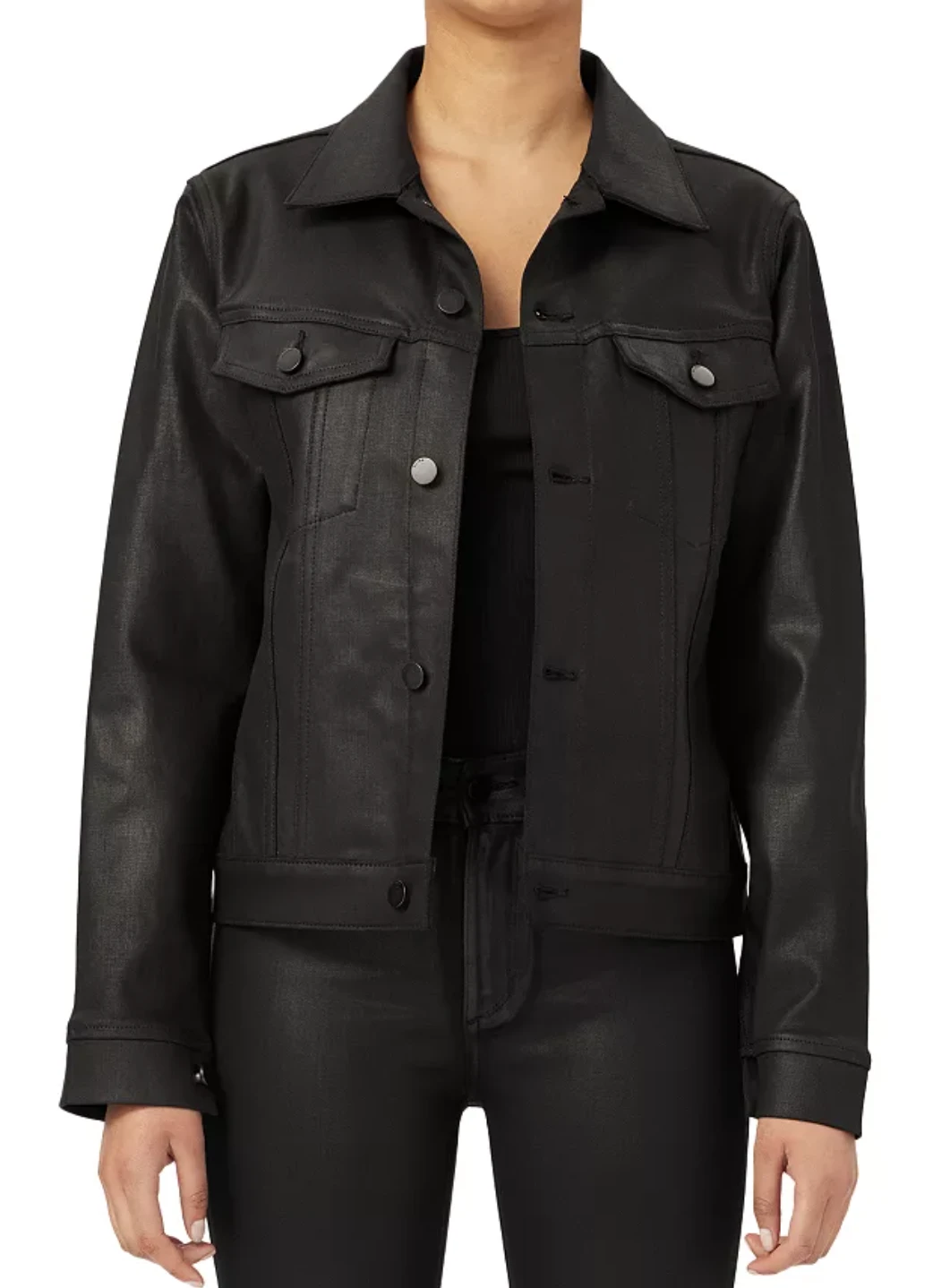 3
Vika Coated Denim Jacket
DL1961
$219.00