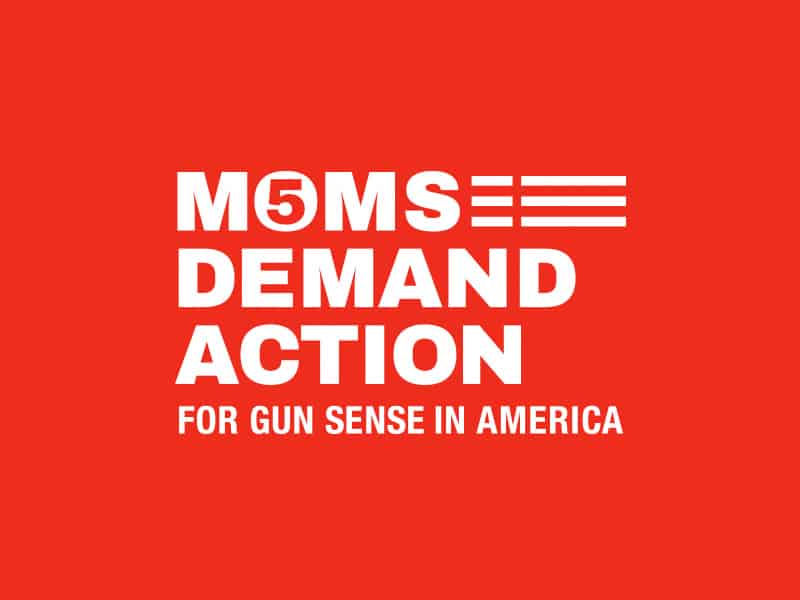 As I'm writing this, Melissa Falkowski, a teacher at Marjory Stoneman Douglas High School in Parkland, Florida, is telling Anderson Cooper how many students she can fit in a closet.
Yesterday, 17 students and faculty members were gunned down as a false fire alarm went off a few minutes before the end of the school day. A ploy, experts say, orchestrated by the gunman to guarantee a high body count. Since the beginning of 2018, there have been 18 school shootings with upwards of 20 casualties, countless injuries and thousands of traumatized students and families. With every shooting, people post their thoughts and prayers then move on with their day. Somehow, talking about common sense gun laws is controversial and political.  I will, for sure, loose readers and get emails in response to this post telling me to "stay in my lane."
Well, this is my lane.
Every day I kiss my kids on their heads, tell them how much I love them and watch them board their bus. Like every parent in America, our mornings are hectic; we're lucky if we make it to the bus without forgetting something. We almost always forget something. And like every parent in America, I watch as the bus drives down our street, and I say a little prayer that they are safe. The highlight of my day, no matter how tired or overwhelmed I might be, is when I hear them slide open the kitchen door. But there are too many moms and dads in our country who kissed their kids goodbye and sent them off to school where they should have been safe and they never came home.
Sandy Hook should have been what changed us. Certainly, the slaughter of 20 first-graders and six teachers, ten days before Christmas, would be enough for us to find some common ground. Since Sandy Hook there have been 290 school shootings, not including yesterday. 
Last month, at Marshall County High School in Kentucky, Bailey Holt and Preston Cope, both 15-year-olds, were murdered in the halls that minutes earlier they were wandering with their friends. One second they were doing what regular 15-year-olds do, then the next their lives were over. There was something about Bailey's photo that threw a dagger in my heart. She reminded me so much of my Maddie, with her dark hair, and glasses, and the way she smiled. I couldn't get her, her mom, or dad out of my mind. I was devastated for them, sickened at the thought of the horror those kids faced, and furious. Furious that their deaths were barely mentioned in the news and that all of it was preventable.
Over the last few months I started looking for ways I could make a difference. I've already written my Senators. I don't have much faith in that changing anything, but, I'll keep writing out of principle. What I want to do is make noise. We can't let these incidents fall off the radar and let these kids die in vain. Are we just going to let this become the norm because it's a difficult conversation?
If you are feeling helpless, like I was, and wondering what you can do instead of sending thoughts and prayers to the victims and their families, you can check your Senators voting record and then pester them like crazy. You can also get involved with organizations lobbying for common sense gun laws. Moms Demand Action for Gun Sense in America is a national, nonpartisan organization with local chapters all working to raise awareness through education, fundraising, and demonstrations. They support the 2nd Amendment and are simply looking to reform gun laws to match the times. Because an 18-year-old shouldn't have access to an AR-15 so he can kill his former classmates.