A minimalist wardrobe isn't for everyone. The idea of it is intriguing: simplify your choices, limit your options, and have a functional uniform like wardrobe. These days, anything that will make life easier seems like a good idea. Personally, though, it's not for me. I have, however, been inspired by the concept and focused on creating a more curated wardrobe.
Before you jump into the idea and donate most of your clothes, see if it's right for you. It might just be, or, you might be motivated to streamline your style, make it more straightforward, but keep a certain level of variety.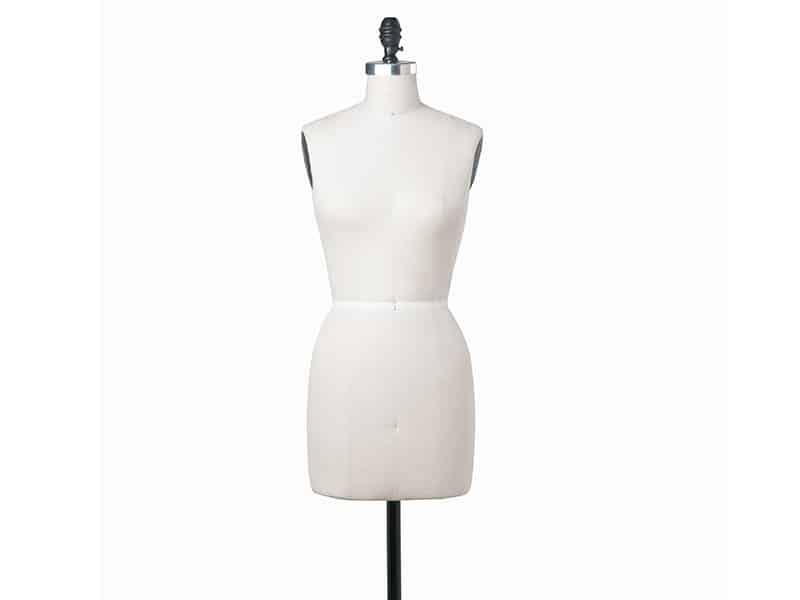 How to Build a Minimalist Wardrobe
Challenge Yourself
Take a minimalist wardrobe out for a test run. This week we're challenging our readers to pick ten wardrobe basics and only wear them, in some combination, over the next ten days. This will do a few things. First, you'll see how comfortable you are with limited options. Second, you'll see what your core basics are and discover where you have voids.
I've been rocking a limited wardrobe for the last month as I approach the end of my pregnancy. I've always appreciated the simplicity of a maternity focused wardrobe, but end up missing the variety from my other clothes. What is eye opening is truly how little we need and how much we rely on our go-to pieces.
Pick Your Neutrals
A functional minimalist wardrobe comes down to having the right basics and to get your basics down you need to pick a color. Black, of course, is a go-to. Pair it with white, navy, grey, prints and patterns with a black base and then, if you want, a pop of color like red.
Alternatively, you could use dark grey as your primary color, and pair it with navy, cognac, black, white or cream. Grey, because it's softer than black, gives you more options with color, especially if you'd like to incorporate a dusty pastel or rich jewel tone.
Finally, choose your hardware. Keep your accessories, shoes, bags, belts and any button, or zipper details on your clothing to either gold, silver, gunmetal or black. It will help create a cohesive look with limited pieces.
Select Your Items
The pieces you choose as part of your wardrobe will be unique to your needs, body type and lifestyle. That's why trying this out for a week or two is so important. We recommend starting with ten pieces as part of the challenge because it will help you see what you need more of and how much more you'll need. When the challenge is over, you might need 25 or 35 pieces.
It's important to:
Only Wear What You Like: For example, if you don't wear skirts, don't include one in your capsule. Stick to what you like.
Follow the Rule of Three: To ensure that every piece in your capsule will get enough use be sure you can wear it at least three ways.
Have Patience: This takes time, don't jump head first into purging all of your clothes. Instead, take baby steps. Gather your new capsule and keep it on a rolling rack outside of your closet. Add and remove pieces as you discover what you like, what you're not wearing and what you need. I would give it a full season to narrow down your core pieces and find the best way to make it work for you.
Buy Quality
Will you save money with a minimalist wardrobe? To a degree, if you think long term rather than short term.
By pairing down your options to only what you love and will wear frequently, it's important to buy the best quality you can afford. Practically, if you are organizing this kind of wardrobe with disposable items (i.e. all H&M or Target) you will constantly be replacing items and your outfits will lack a level of sophistication.
This article on Where to Splurge, Spend and Save in Your Wardrobe is extra helpful if you are going down a minimalist path.
Thinking of going down the minimalist wardrobe path? Our FREE Four Week Wardrobe Challenge will help you discover your personal style, weed out your current wardrobe, and get you organized before you try out Ten Items in Ten Days.
Let us know your thoughts! Are you considering a minimalist wardrobe? Are you inspired by simplifying your choices? Pop your questions and comments below.