Today, we're at Nordstrom.
They don't have a specific Memorial Day Sale, but they have the weekend coincide with their half-yearly sale.
Don't confuse the Half-Yearly Sale with their Anniversary Sale.
The Anniversary Sale is incredible. It's so good that I spend the entire week shopping it for you.
This sale is more of a low-key promotion that helps move seasonal pieces.
I went through 100 pages of sale items and found nine, that's it, just 9 items that are worth considering.
These have solid inventory (when we go live) in prices that range from no-brainer to still a considered purchase with significant savings.
Let's go shopping …
Memorial Day Sales: Nordstrom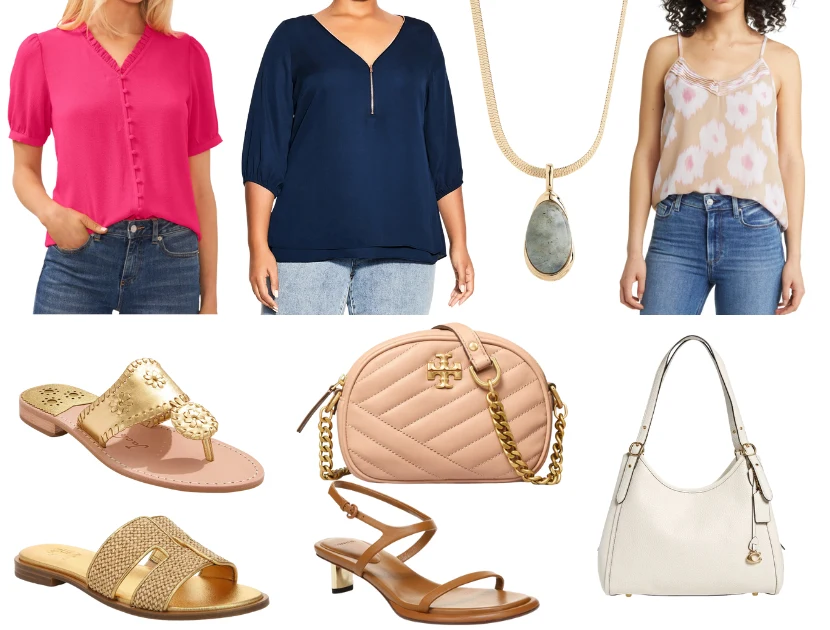 Frill V-Neck Button-Up Blouse
CeCe makes lovely and easy to wear blouses and dresses.
They are perfect when you need a cute top to pair with jeans, summer pants or shorts.
And I always pick up a few when they are on sale.
Below, we're featuring their Frill V-Neck Blouse. It a flattering v-neckline and a nice sleeve.
Retails for $69 but on sale now for $49.
Available in XS – XL, in lots of colors. I ordered the pink (below).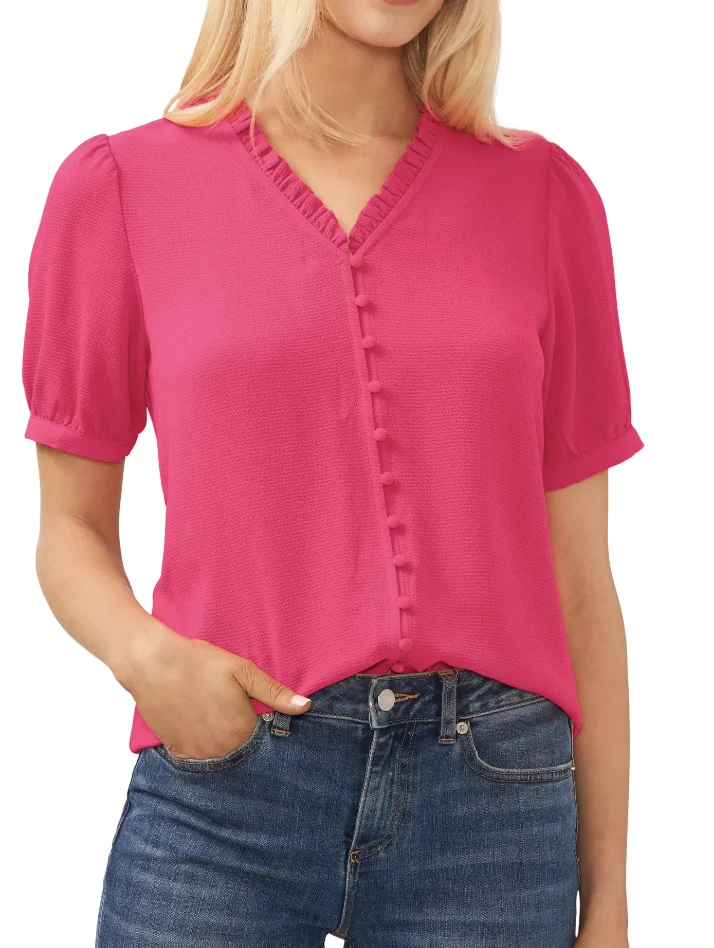 1
Frill V-Neck Button-Up Blouse
Nordstrom
$49.99
Zip Fling Top
Similar to CeCe, City Chic is a brand the makes occasion tops and dresses, but exclusively for plus sizes.
So their XXS is a 12 and XXL is a size 24.
I love their style options.
So often plus size brands make nothing but tunics and ponchos, ignoring the fact that plus size women have all different shapes that they should show off confidently.
And at retail their prices ares till very reasonable, on sale, they are even better.
This zipper detail top is a nice option, in several colors at different sale prices.
Below is the navy, on sale for $33.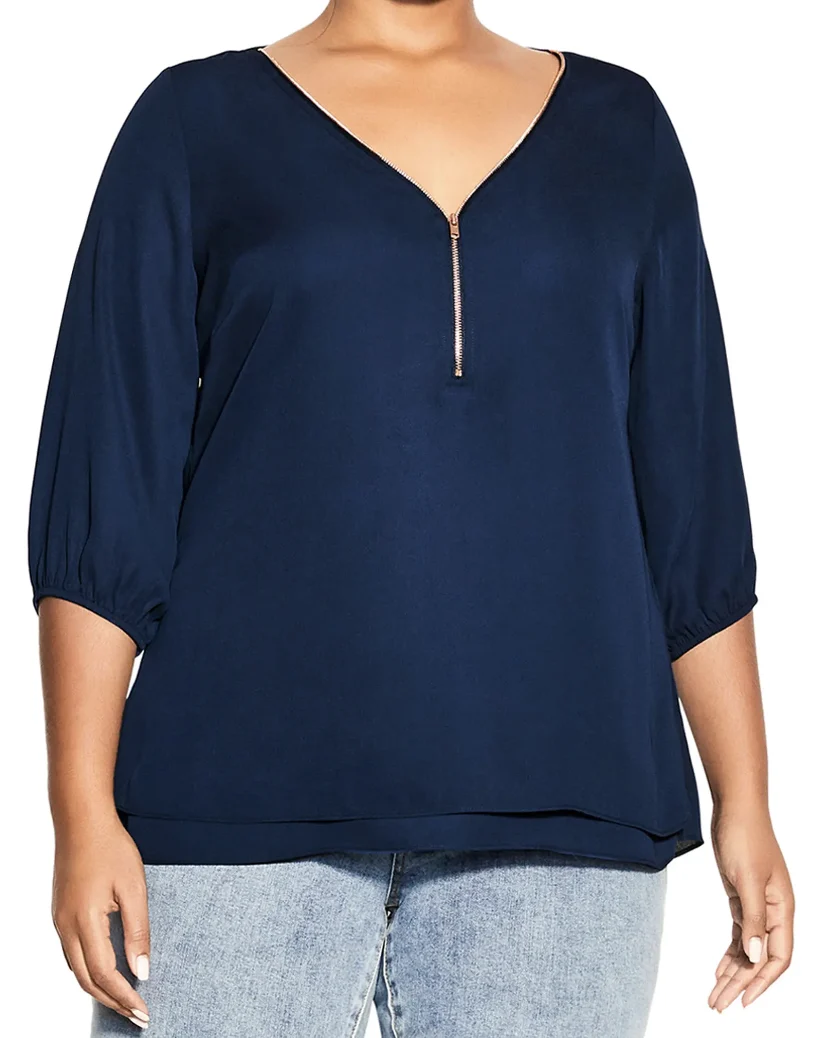 2
Zip Fling Top
City Chic
$33.00
Pintuck V-Neck Camisole
I have this pintuck v-neck cami from a few years ago.
It's a great layer under a lightweight cardigan.
And I think the print below is so pretty.
This won't be for everyone, it's bare if you wear it on it's on, and runs a little on the small side.
But as a layer it adds a bit more than just a basic tank or shell.
Available in several colors and prints in XXS – XXL for $45.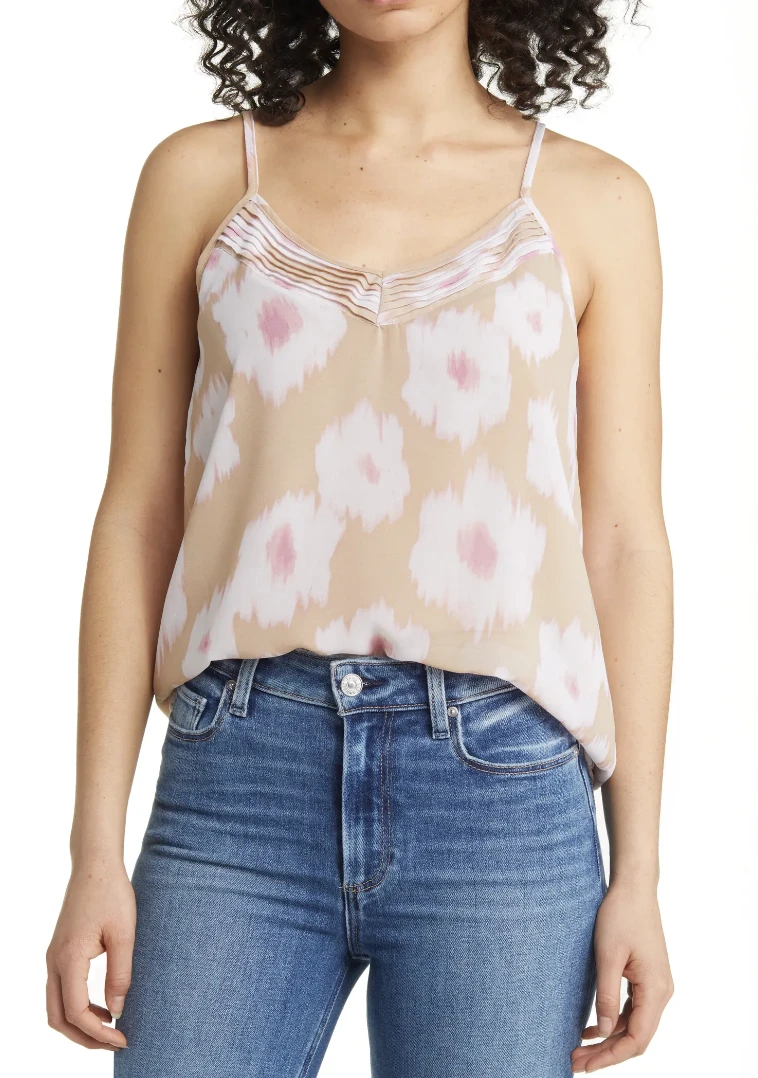 3
Pintuck V-Neck Camisole
Nordstrom
$45.00
Jacks Flip Flop
Jack Rogers sandals rarely go on sale, especially their classic flip flop, and never in gold, so this is a great little find.
These are great if you want something timeless, and a little preppy.
They retail for $128 but select colors, including gold and silver are on sale for $96.00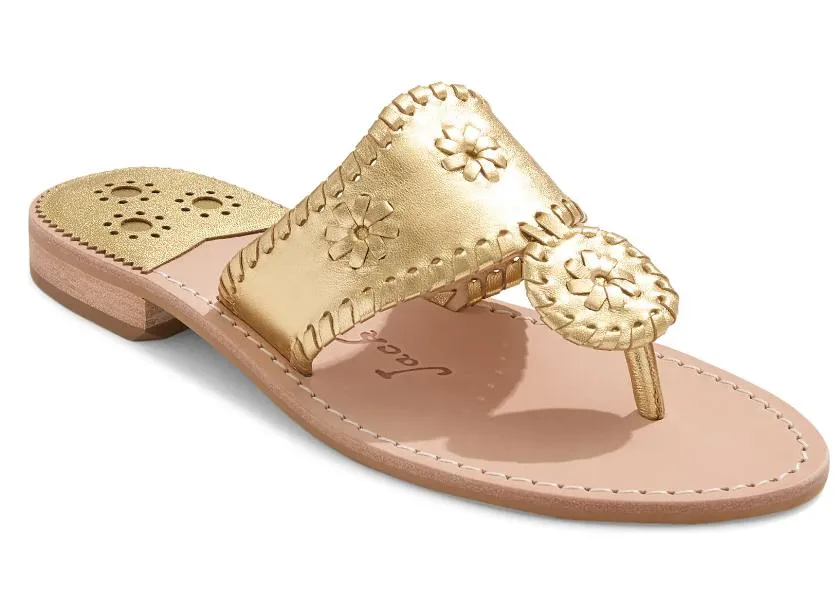 4
Jacks Flip Flop
Nordstrom
$98.00
Naturalizer Fame 2 Slide Sandal
And I have to mention these raffia sandals by Naturalizer.
They were featured in our Summer Trends Report.
If you like the look of raffia and want to incorporate some added texture into you warm weather looks, this are a wonderful option.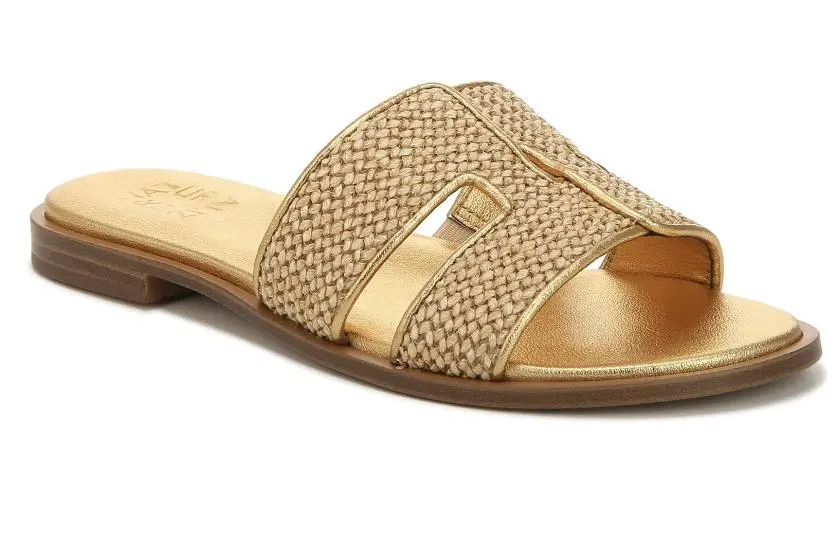 5
Naturalizer Fame 2 Slide Sandal
Nordstrom
$79.99
Ester Ankle Strap Sandal
If you are feeling splurgy, these Vince ankle strap sandal are GORGEOUS!
Simple, understated, modern, ugh, I LOVE these.
Love the color, love the gold heel.
Would look stunning with linen trousers, or any summer dress.
And, while they are still expensive, you can save about $100 off the retail price.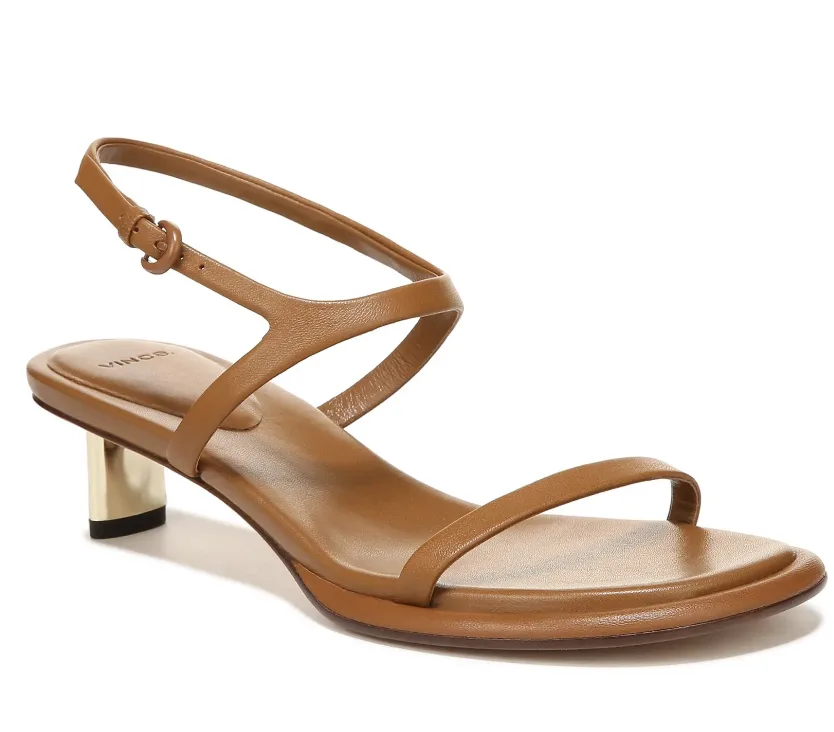 6
Ester Ankle Strap Sandal
Nordstrom
$228.00
Labradorite Stone Pendant Necklace
A few weeks ago we featured a Labradorite Stone Necklace from Banana Republic and sold it out almost immediately.
So I was thrilled to find this one, at an equally low price (on sale for $34).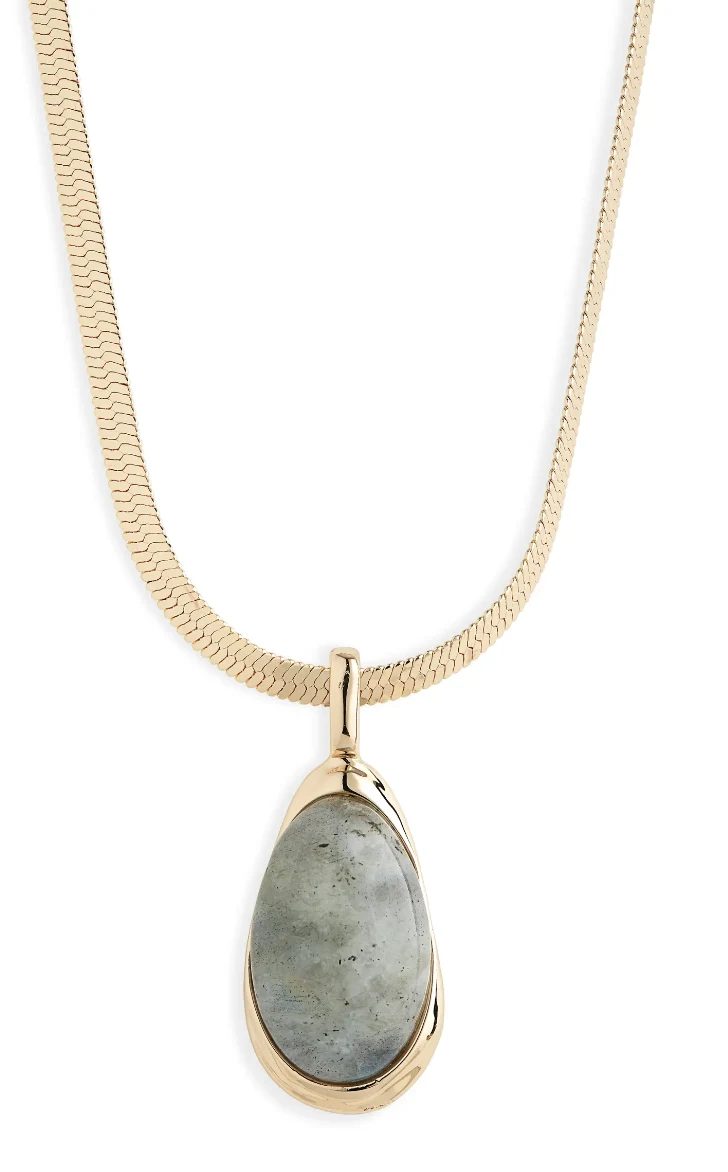 7
Semiprecious Stone Pendant Necklace
Nordstrom
$34.00
Tory Burch Kira Small Chevron Camera Bag
Another bag we featured earlier in the Spring, is this camera-style bag from Tory Burch, in a go-with-everything neutral.
Also still splurgy, but on sale for over $100 off.
Wear it as an elevated crossbody bag all year long.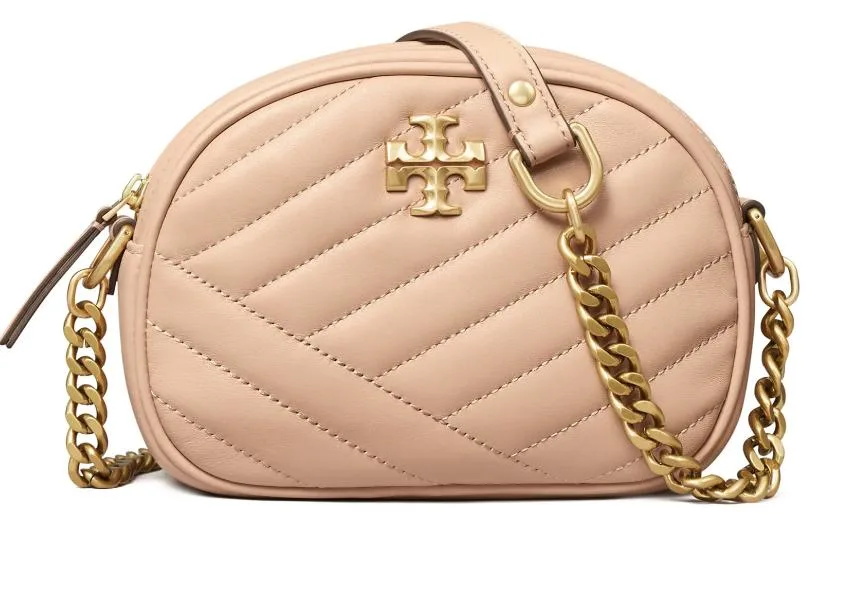 8
Tory Burch Kira Small Chevron Camera Bag
Nordstrom
$264.00
Coach Lori Pebble Leather Shoulder Bag
Finally, I've mentioned how Coach as reentered the chat when it comes to better quality bags.
No logos, no extra bling, just stunning pebble leather, in classic styles.
This chalk color is perfect if you like a white bag for the summer, and on sale from $450 to $270.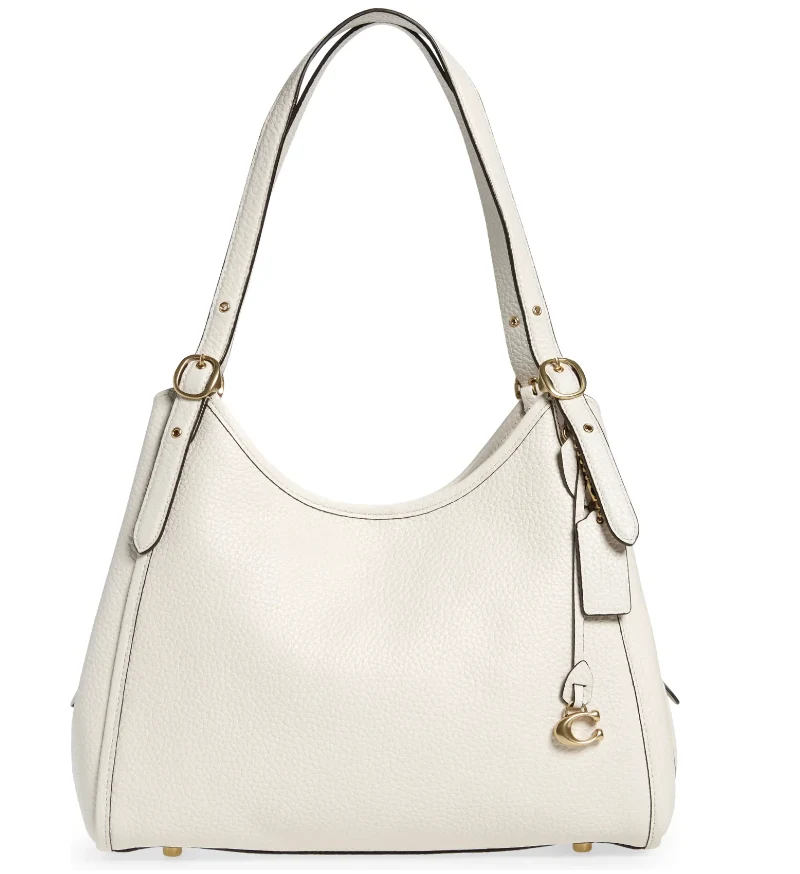 9
Coach Lori Pebble Leather Shoulder Bag
Nordstrom
$270.00