UPDATE:
Hi Ladies, I am rescheduling tonight's (May 24th, 2020) bookclub meeting due to low attendance.
I'm so happy hear from many of you that you're planning on spending time outside this weekend with friends and family.
After a long few months being stuck inside, I can't think of a better way to kick off summer.
Stay safe and I'll announce a new date in few days.
Original Post:
Our April Book Club was a big success! I was thrilled to see so much interest in coming together as a community. While our Facebook Live was lots of fun, our first book, Evie Drake Starts Over, was sweet and simple, but not enough depth to create real, deep conversation. Of course, we found other things to chat about :).
So for May, I went in the opposite direction, with Untamed, by Glennon Doyle.
May Book Club: Untamed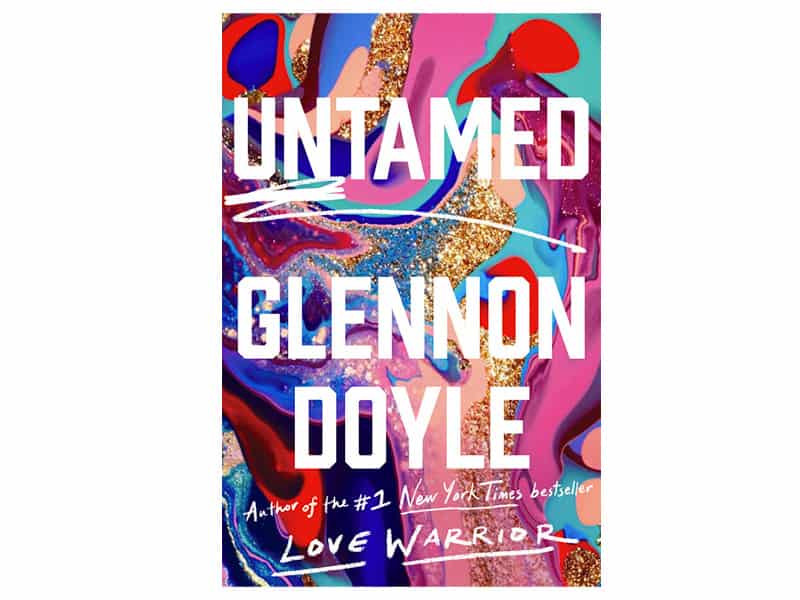 Untamed via Amazon or Follow here for Indie Book Stores in Your Area
This book is everywhere right now, and for good reason. It's powerful. I'm halfway through and I've highlighted more lines than not.
Below is a summary from Goodreads:
There is a voice of longing inside every woman. We strive so mightily to be good: good mothers, daughters, partners, employees, citizens, and friends. We believe all this striving will make us feel alive. Instead, it leaves us feeling weary, stuck, overwhelmed, and underwhelmed. We look at our lives, relationships, and world, and wonder: Wasn't it all supposed to be more beautiful than this? We quickly silence that question, telling ourselves to be grateful. We hide our simmering discontent—even from ourselves. Until we reach our boiling point.
Four years ago, Glennon Doyle—bestselling Oprah-endorsed author, renowned activist and humanitarian, wife and mother of three—was speaking at a conference when a woman entered the room. Glennon looked at her and fell instantly in love. Three words flooded her mind: There She Is. At first, Glennon assumed these words came to her from on high. Soon she realized that they came to her from within.
Glennon was finally hearing her own voice—the voice that had been silenced by decades of cultural conditioning, numbing addictions, and institutional allegiances. This was the voice of the girl Glennon had been before the world told her who to be. She vowed to never again abandon herself. She decided to build a life of her own—one based on her individual desire, intuition, and imagination. She would reclaim her true, untamed self.
Soulful and uproarious, forceful and tender, Untamed is both a memoir and a galvanizing wake-up call. It offers a piercing, electrifying examination of the restrictive expectations women are issued from birth; shows how hustling to meet those expectations leaves women feeling dissatisfied and lost; and reveals that when we quit abandoning ourselves and instead abandon the world's expectations of us, we become women who can finally look at ourselves and recognize: There She Is.
Untamed shows us how to be brave. As Glennon insists: The braver we are, the luckier we get. (Source here.)
Book Club Details
If you're not familiar with Glennon, I encourage you to visit her website to learn more about her story. She's a fierce advocate for women and the vulnerable, and has been a tremendous supporter of families and small businesses, especially during our current health and economic crisis. She has a resource on her site to help you find the book at indie bookstores near you.
I want to note, she talks about some topics that may be controversial. So my reminder is that this is group of kind and generous women, who, above all, respect each other. If I only listened and supported people I 100% agree with, I would have never grown in to the woman I am today.
That said, much of Glennon's message in this book deeply resonates with me both as a woman and a mother of three little women.
This book will give a tons of content for a robust conversation!
We'll chat the on Sunday evening, May 24th, at 7pm EST over in our Private Facebook Group.
---