Our Reader Favorites series rounds up the Top Five picks from the previous month. It's based on our analytics and conversations, and feedback from you.
Today's picks look a little boring, but they pack a big punch if you're trying to either minimize your wardrobe or build it out with versatile pieces.
May 2020: Reader Top 5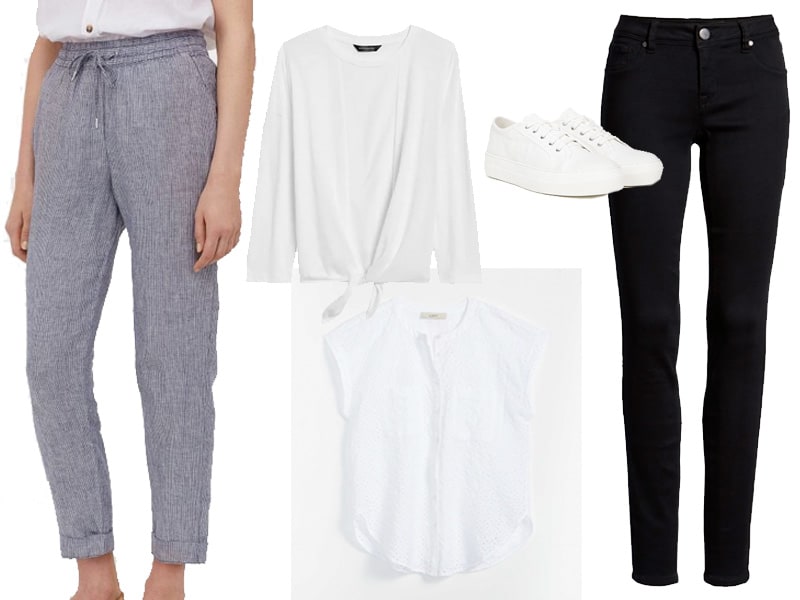 Think of these items like the best of the best of all the options we featured in May.
Linen Joggers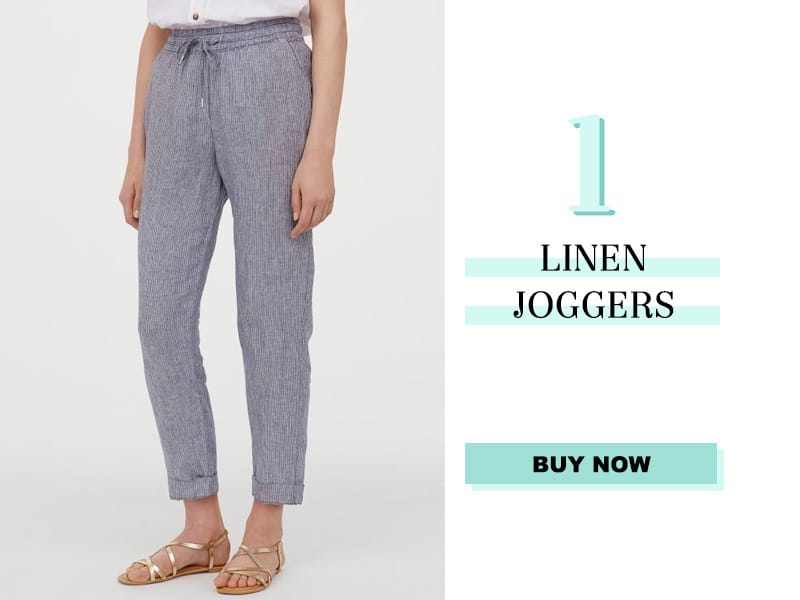 Linen Joggers, $35
I own these in the color above (blue – narrow stripe) and navy. They are great shorts alternative. Yes, they are linen, so they do wrinkle, but, surprisingly, that doesn't bother me. I wore the nave pair last weekend with this popular white top from J.Crew Factory, and these Tory Burch sandals.
They run true to size, available up to a size 18.
Tie-Front Shirt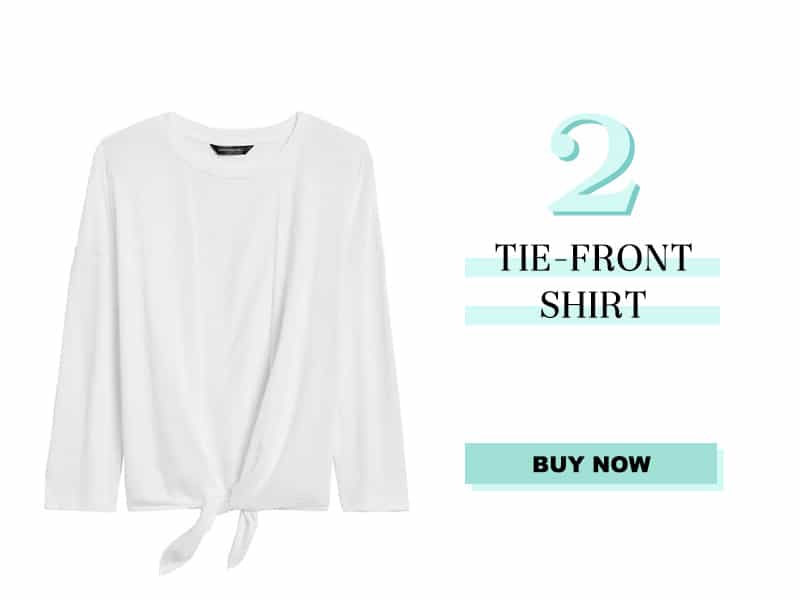 Tie Front Shirt, $35 (ON SALE FOR $17)
This simple tie front top from Banana Republic comes in sizes up to and including a XXL and petite options. As I write this it is an additional 50% off, making it about $17. Grab a few colors if you can, it's available in white, blue, a pretty yellow and black.
They say it's "cropped" but it's not. It sits at your natural waist. So if you find that top are always too long, this would be a good option for you. Wear it with your favorite summer jeans, shorts or joggers.
Jeggings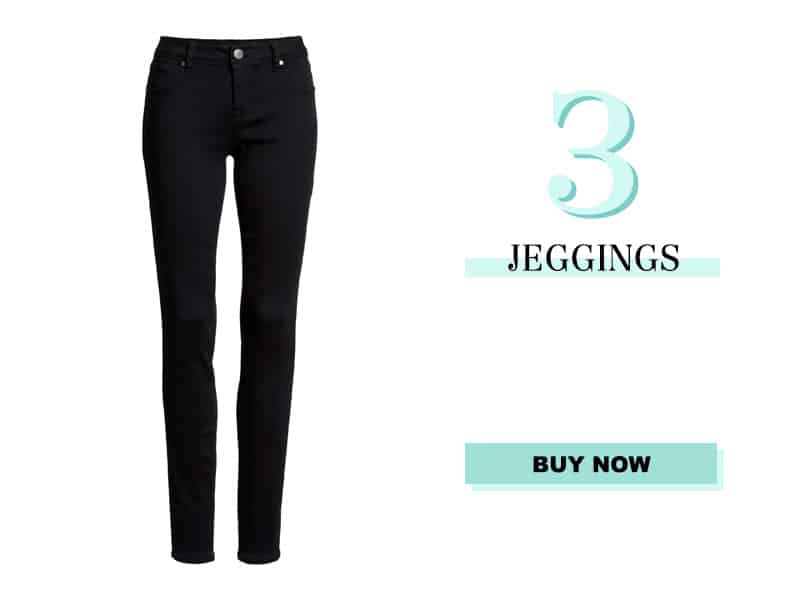 Jeggings, $39
Perhaps the best and most affordable pair of jeggings that look like skinny jeans I've ever seen. First of all, these are under $40 – that's Old Navy kind of pricing.
Second, they fit fabulously. And they still fit me after three months of barely leaving the house. They are available in black (above) and a dark blue denim (here). Sizing is decent, from a 24 – 34 waist.
Eyelet Shirt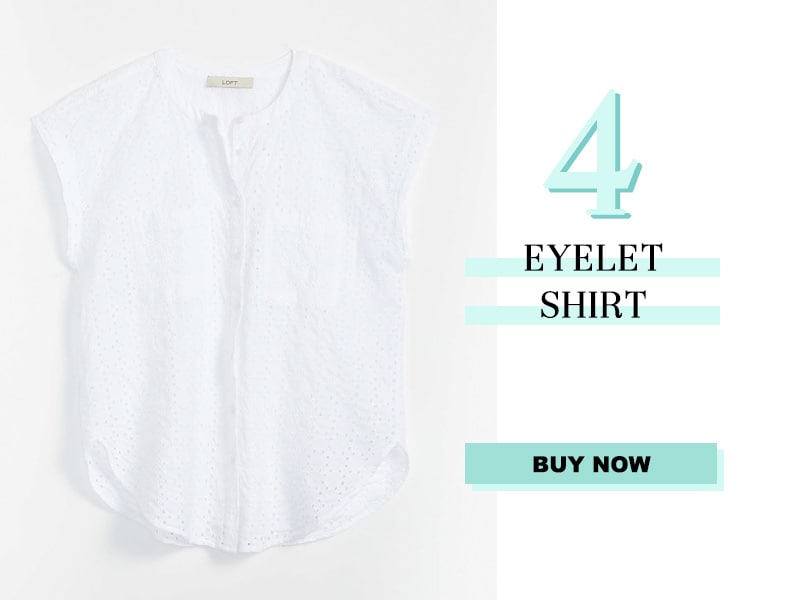 Eyelet Shirt, $35
I love, love, love this sweet top. You can't go wrong with a closet full of white tops. By adding some texture and detail – like the eyelet here, you get something that feels basic but looks special. That's how you easily elevate an outfit.
Wear this with summer denim, shorts, or even with skirt to work. Sizes option include "regular" up to an XL and plus size.
White Sneakers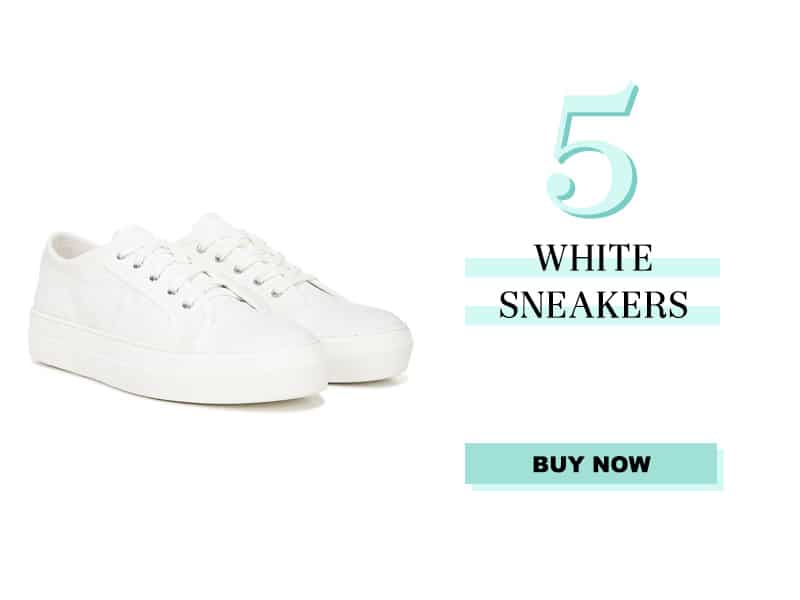 White Sneaker, $40
Finally, if you've been looking for a simple pair of white sneakers to wear with everything from jeans to dresses, pick up these by Sam Edelman. They are on sale at Nordstrom Rack for $40 in almost all sizes.
When you wear a white sneaker, you want them to look slim on your foot, and not have a ton of detail. These have just enough to look fresh, without being distracting.
---
Our Content is Inspired by Our Readers
Our readership inspires all of our posts and is not sponsored or paid for by brands or retailers.
Recommendations are based on my experience as a personal stylist View Post and wardrobe consultant for over a decade. I worked with busy, down-to-earth women who wanted to look chic and feel confident but were often confused by so much of retail.
Some links are affiliate links, which means if you purchase via our site, we receive a small commission.
If you enjoy our content and would like to help us grow, please consider following on Instagram and join our Private Facebook Group to access more advice and exclusive in-depth conversations with other like-minded women.
---