Usually our Reader's Favorite post is a round up of the top 12 items for the month. However, this month I pared it down to the top 5, that feel appropriate for this current season of our lives.
March's Reader Top 5 Favorites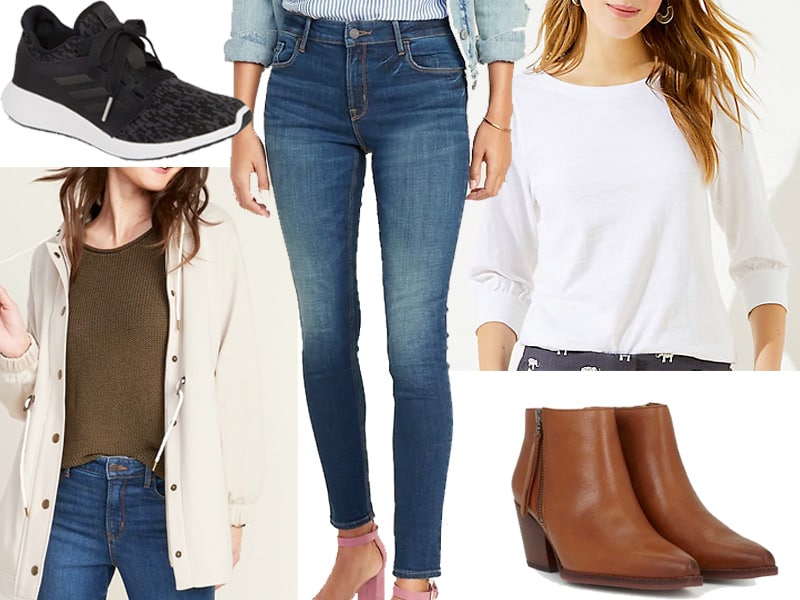 Remember, in the spirit of maintaining normalcy, we're trying to get up and get dressed. It doesn't have to be every day.
But by know we now that it does make a big difference in our mood and productivity. And since many of us feel busier than ever, every little bit helps in keeping us on track.
LOFT Puff Sleeve Sweatshirt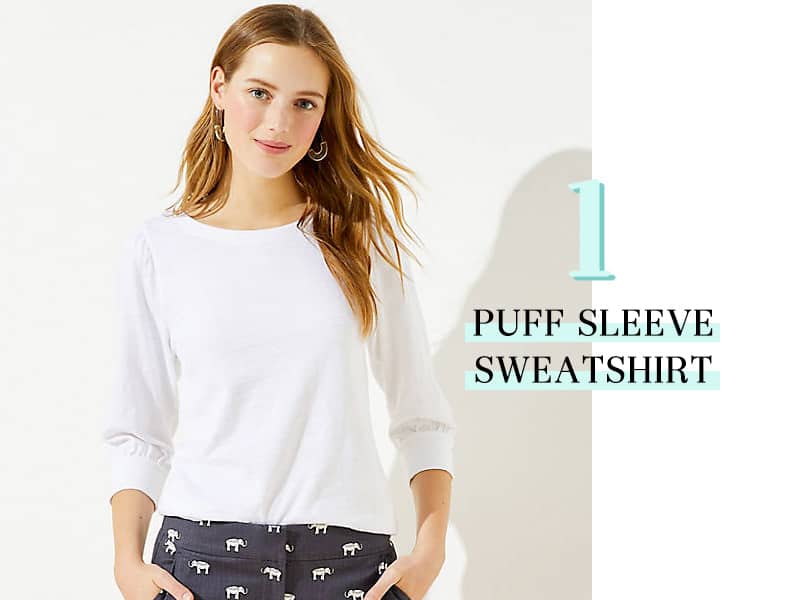 1. Puff Sleeve Sweatshirt, $49.50
I featured this sweet top on Monday and it immediately jumped to the top of our favorites list. It's cut like a sweatshirt and feels just slightly heavier than a tee. I love the subtle puff sleeve detail, and 3/4 sleeve with a band finish. It's sort of box, but doesn't feel oversized.
Below I'm wearing it in a large. I decided to sized up from my usual medium for a little more room.

Old Navy Rockstar Skinny Jean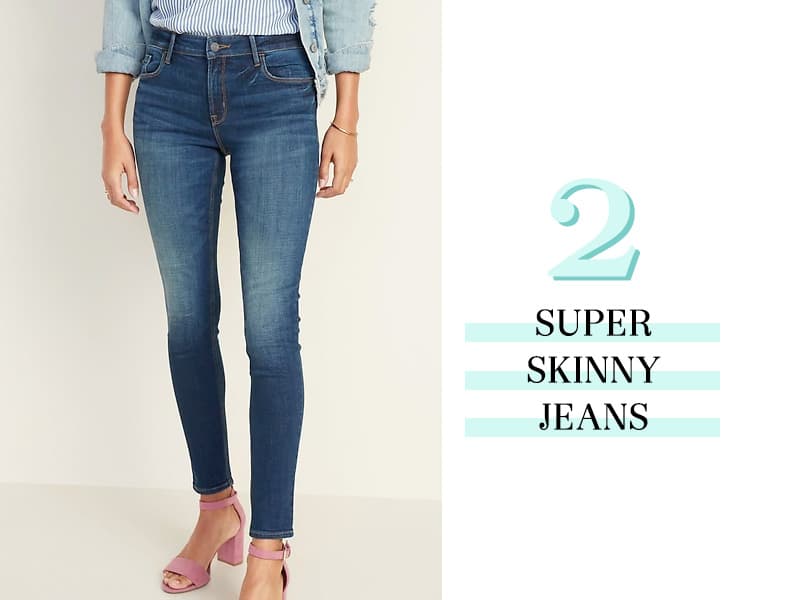 Super Skinny Jeans, $30
These fan favorites make our list almost every month. They are just an easy jean that fit well and feel great. As much as I love a designer jean, these are my next round picks for our time at home. Right now, they are an additional 30% off, putting them at around $20. They are available in all sizes including regular, petite and tall up to a size 20.
Sam Edelman Bootie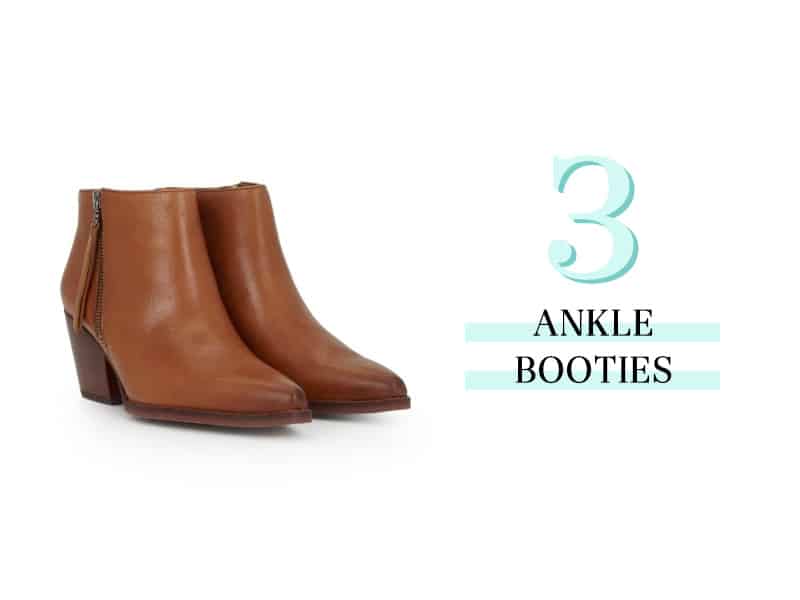 Ankle Booties, $60
Do you "need" these right now? No. Will you be happy you have them in the fall? Yes.
So do yourself a favorite and if you have it in your budget, scooped them up while they are still on sale. You want to get them in the Whisky Leather. And maybe when all this is over we'll pick a day and all wear our boots at the same time because we all have these!

Old Navy Utility Jacket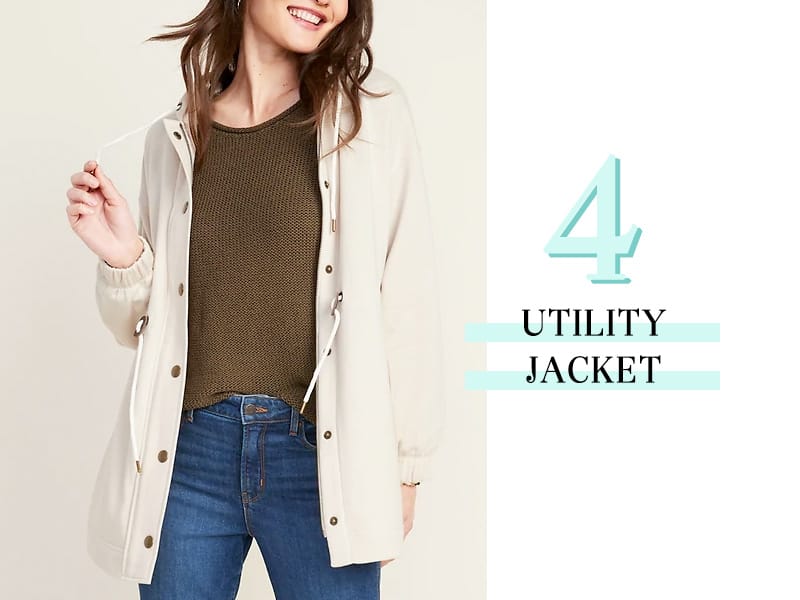 Utility Jacket, $42
Good weather right now is a gift. So go take the family for a walk around the neighborhood or turn off the T.V. and sit outside with a glass of wine. Keep this inexpensive utility jacket from Old Navy on hand to keep the chill off while looking pulled together and chic.
Adidas Running Shoe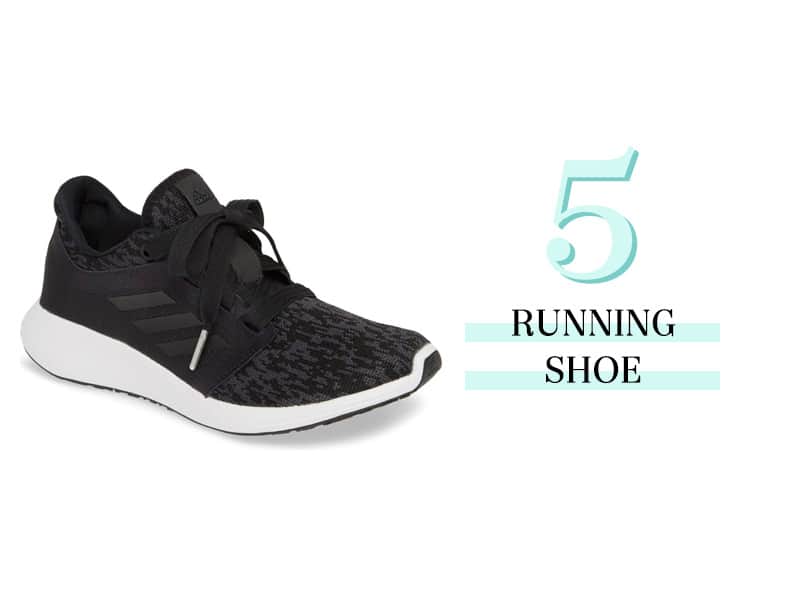 Running Shoe: $64.00
These are one of my favorite sneakers that have bee getting plenty of use around here. They are super lightweight, but still supportive. I run, walk and work out in them. I like that they feel slim on my feet (which are a size 10 so that's important!). We are making family walks a priority, especially when the weather is nice.
I can't believe how much better I feel after some fresh air and a few hellos to neighbors – from a very safe distance. 🙂
---
Our Content is Inspired by Our Readers
Our readership inspires all of our posts and is not sponsored or paid for by brands or retailers.
Recommendations are based on my experience as a personal stylist View Postand wardrobe consultant for over a decade. I worked with busy, down-to-earth women who wanted to look chic and feel confident but were often confused by so much of retail.
Some links are affiliate links, which means if you purchase via our site, we receive a small commission.
If you enjoy our content and would like to help us grow, please consider following on Instagram and join our Private Facebook Group to access more advice and exclusive in-depth conversations with other like-minded women.
---