Instead of wrapping up March's bestsellers like I usually do, I thought we could do something different.
Yesterday was heavy. For a few hours, it knocked the optimistic wind right out of me.
Right before everything changed, a friend of mine organized a book club for our neighborhood and our inaugural meeting was scheduled for what ended up being the first weekend of shutdown – which obviously didn't happen.
But it got me thinking, maybe we can read a book together?.
Reading is my favorite way to escape, and right now nothing sounds better than a good, lighthearted book.
April Book Club Pick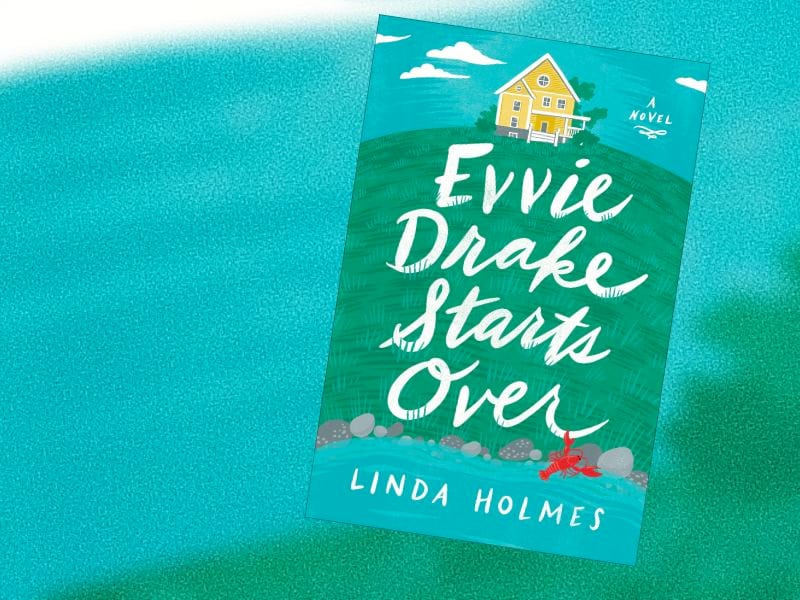 Evvie Drake Starts Over by Linda Holmes is a New York Times Best Seller and Jenna's Book Club Pick on the Today Show was at the top of many lists titled "Happy Books to Read Right Now."
"Charming, hopeful, and gently romantic . . . Evvie Drake is great company."—Rainbow Rowell, #1 New York Times bestselling author of Eleanor & Park
The book has an almost 5 star rating on Amazon, below is the summary – I honestly can't wait to read it:
Evvie Drake Starts Over
"In a sleepy seaside town in Maine, recently widowed Eveleth "Evvie" Drake rarely leaves her large, painfully empty house nearly a year after her husband's death in a car crash. Everyone in town, even her best friend, Andy, thinks grief keeps her locked inside, and Evvie doesn't correct them.
Meanwhile, in New York City, Dean Tenney, former Major League pitcher and Andy's childhood best friend, is wrestling with what miserable athletes living out their worst nightmares call the "yips": he can't throw straight anymore, and, even worse, he can't figure out why. As the media storm heats up, an invitation from Andy to stay in Maine seems like the perfect chance to hit the reset button on Dean's future.
When he moves into an apartment at the back of Evvie's house, the two make a deal: Dean won't ask about Evvie's late husband, and Evvie won't ask about Dean's baseball career. Rules, though, have a funny way of being broken—and what starts as an unexpected friendship soon turns into something more. To move forward, Evvie and Dean will have to reckon with their pasts—the friendships they've damaged, the secrets they've kept—but in life, as in baseball, there's always a chance—up until the last out.
A joyful, hilarious, and hope-filled debut, Evvie Drake Starts Over will have you cheering for the two most unlikely comebacks of the year—and will leave you wanting more from Linda Holmes."
Seriously this sounds perfect, a sleep seaside town, romance, BASEBALL? I'm in. (Also, my heart hurts I miss baseball so much)
How this Works
Buy the book. I ordered the actual hard copy book because I want to read this with ZERO chance of me getting a news update on my phone.
We'll use our private Facebook Page to host an online Book Club Party the weekend of April 18th. (We'll confirm the specific date closer to the weekend.)
That's it!
We've built a really lovely group of women within this community. This is just my way of trying to keep spirits up as best as possible, create some much needed connection and come together in a time that none of us ever imagined.
We'll get through this together.
Let me know in the comments if you're in!