I am not one for a big, bold pattern, but I made an exception when I saw this leopard print fleece on a mannequin in J.Crew. (Take 30% off online with code JANUARY.)
This year, I decided I was going to get back to my roots and have a little more fun with fashion. I found myself missing my pre-kids days when I LOVED clothes and getting dressed up more than anything.
Leopard Print Fleece from J.Crew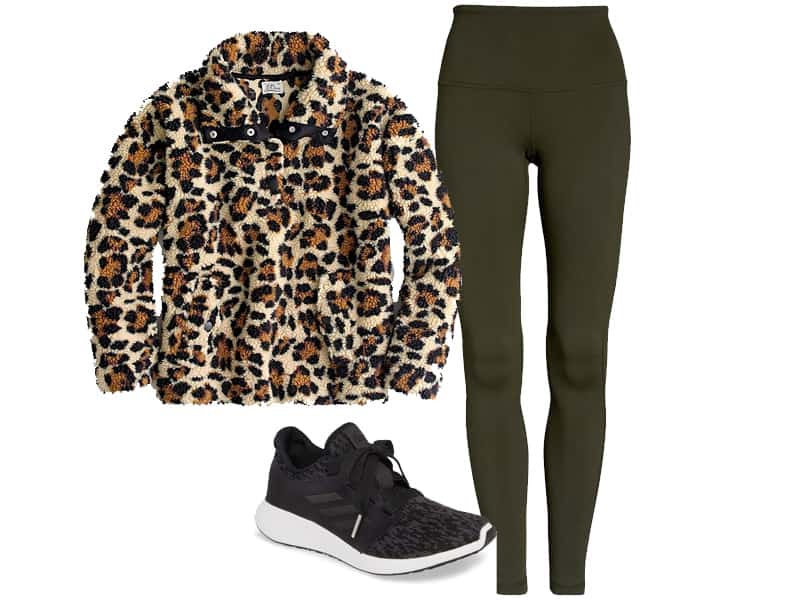 Fleece, $138 | Leggings, $59 | Sneakers, $85
This was just the piece to update my "mom uniform" of leggings and a sweatshirts, or workout gear even on days when I didn't hit the gym.
It's playful, yet practical (washes well), and gives a nod to the the girl I was before life became so heavy and serious.
I keep it basic, with a simple tee or tank underneath and my favorite "Live-In" Leggings by Zella.
I picked up these black Adidas sneakers earlier this year. They are light as air and perfect for daily wear. While I went with the black option, I'm still considering grabbing another pair in the white and gold for the spring.
Leopard Print Fleece in Real Life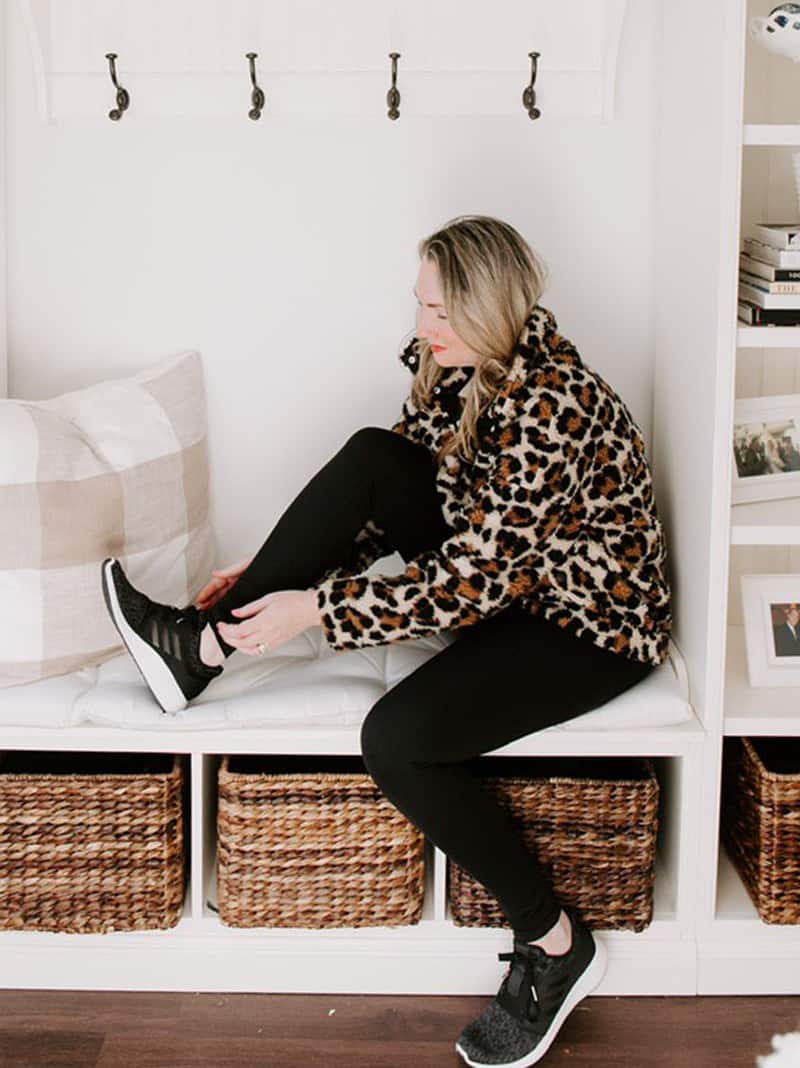 If leopard print is too much for you, this ivory colored half zip is fantastic. I bought it last year and wear it all the time.
My house is freezing, so this was the perfect thing to throw on over jeans in the house or office. It's a nice weight for a mild day outside, taking the baby for a walk, or running to the gym.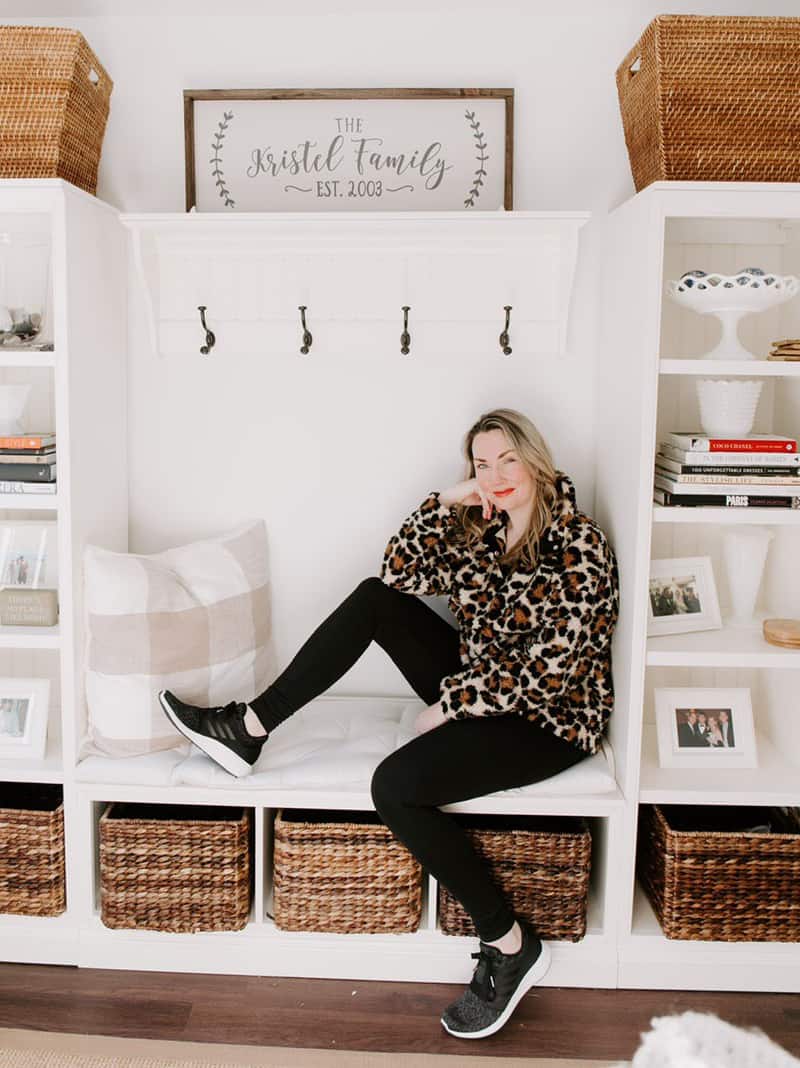 I feature a lot of J.Crew on the site because they are one of the few mainstream retailers that offer a size-inclusive scale. One of the most challenging aspects of the content creating piece of my business is finding items I'm confident in recommending AND are accessible to all of my readers.
I can't tell you how many times I scrap an idea because I can't give options at scale.
Luckily, J.Crew is not only inclusive but readily available, and their quality has significantly improved over the years.
For today's outfit, the J.Crew fleece comes in sizes XXS – 3X, and the Zella leggings are available in missy sizes xxs -xl and plus sizes 1X – 3X.
_________________________________________________________
Our content is not sponsored or paid for by brands or retailers in any way. Recommendations are based on personal experience and my time working with women as a stylist and wardrobe consultant for over a decade. Some links are affiliate links, which means if you purchase via our site, we receive a small commission.
If you enjoy our content and would like to help us grow, please consider following on Instagram for even more free tips, and join our Private Facebook Group for access advice in-depth conversations with other like-minded women.