Our Reader Favorites Series rounds up the Top Five picks from the month. It's based on our analytics and feedback from you.
Think of this round-up as a "must have" list generated by our readership. It's always fun to see what ended up being popular from the contented I lined up a the end of May.
June was all over the place. Opened! Closed! Opened! Closed!
Who knows what is going on anymore.
From chatting with many readers, it sounds like we are all just taking it day by day. What else can we do?
Personally, I'm trying to savor every second of warm, beautiful weather because it feels like the summer is flying by despite being the longest year ever.
So as we get ready for whatever July is about to throw at us, we may as well do it looking good!
June 2020: Reader's Top Five Favs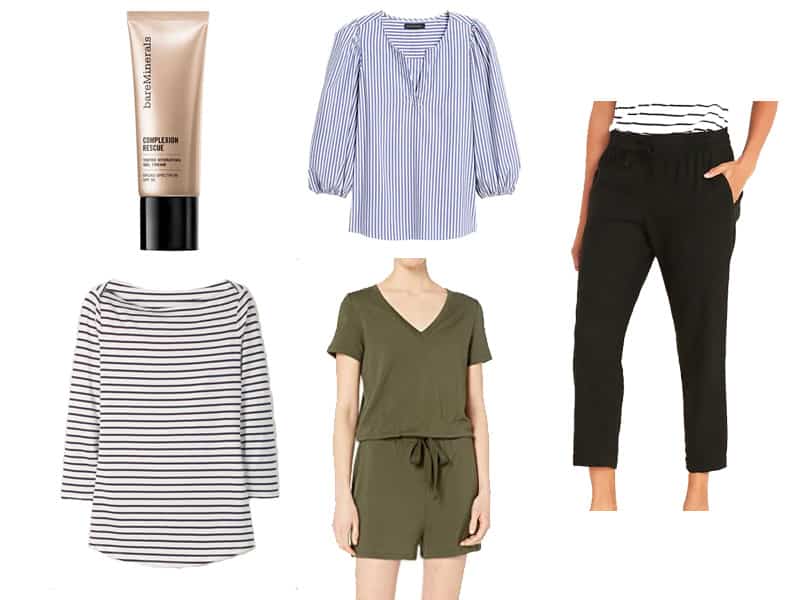 Once again, you picked some great pieces that can easily be worn now or later, whether you're working from home, headed back into the office, or having dinner outside.
Let's break them down.
Classic Striped Top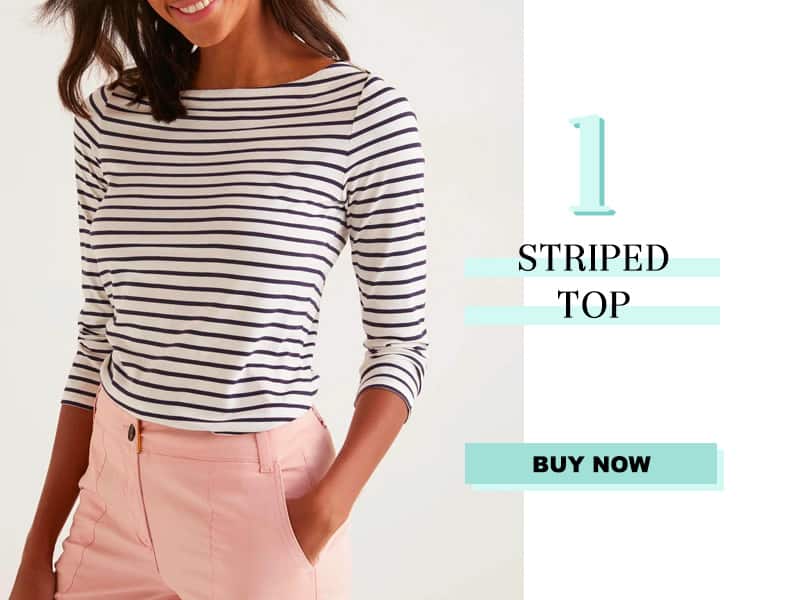 Striped Top, $38
This striped top from Boden will end up being a reader favorite for all of 2020 – that's how popular it is.
Boden actually makes two options. This one is a slimmer fit. They call this a "slash-neck" top, which is the same as a boatneck. It's available in sizes 2 -22.
Your other option is their traditional Breton top, with a slightly more relaxed fit, also in sizes 2 – 22.
Either is fantastic, it just depends on the fit you like best.
Amazon Romper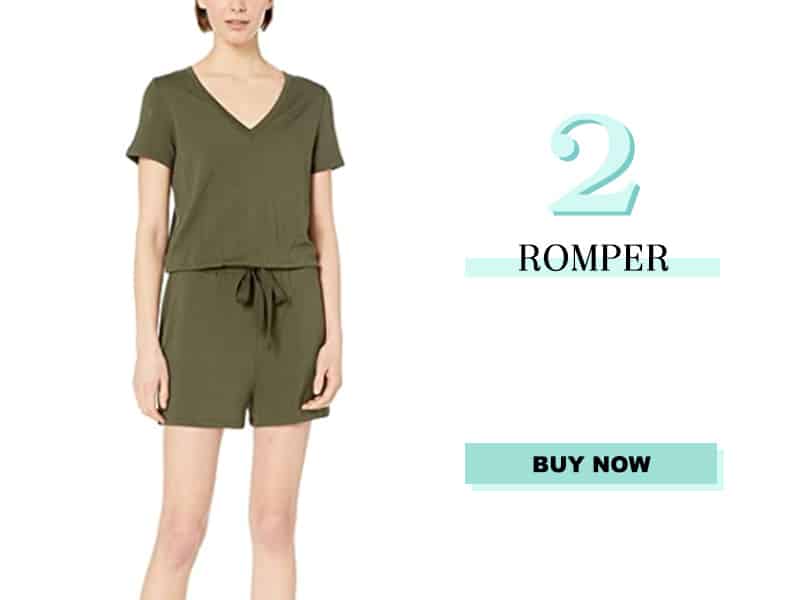 Romper, $31
So much of the clothing I buy on Amazon gets returned. I try out all the popular picks that the Instagram influencers are pushing, to see if any of it is worth it. Remember, most of these influencers are getting paid by Amazon to peddle their merchandise.
And most of it is crap.
But I discovered this romper on my own (thank you very much) and it's so great. It's soft and cozy, just thing to throw on after the beach or pool, or if you're simply hanging at home.
You can't beat the price, and it washes well. I take it out of the dryer when it's still damp and lay it flat to finish.
You can see it on me here:
Poplin Top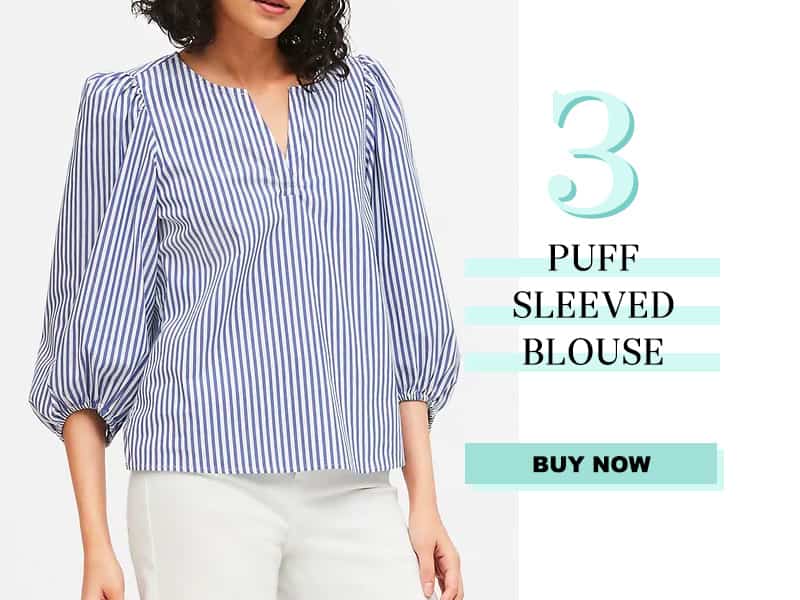 Puff-Sleeved Blouse, $63 (ON SALE FOR $25)
This blouse is on sale for $25 so if you need something for Zoom calls or you're headed back to the office, grab it while there are still sizes. You can pair it with navy summer trousers, or simple white shorts. It's available in "regular" and tall sizes.
Banana Republic has been incredibly dependable during this shut down. There shipping is still fast, and their inventory is one of the few in retail that is still offering a solid size range.
Linen Pants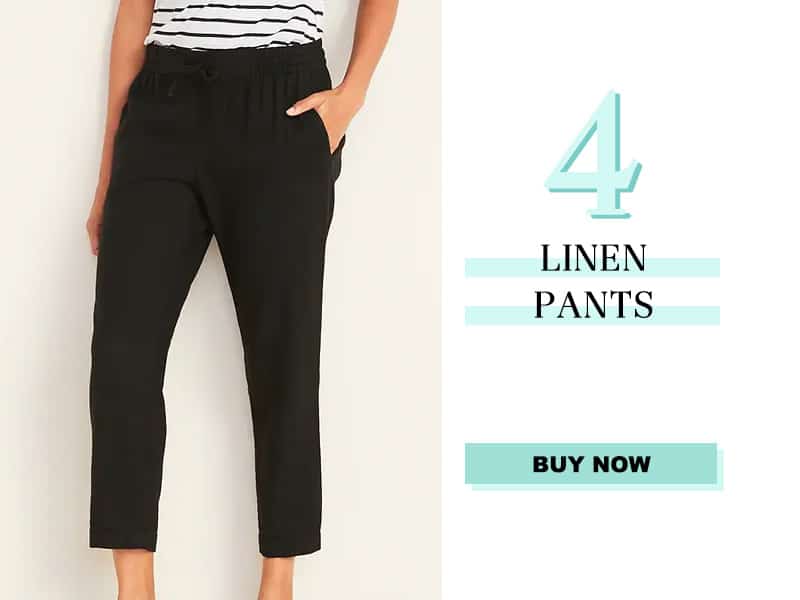 Linen Pants, $30
Need a lightweight alternative to shorts? Give these linen pants from Old Navy a try. I live in these bottoms. They are currently under $30 and available in a range of colors in "regular," tall and petite up to an XXL.
Skip the color "feather" it's see through.
To style them, you can keep it stay-at-home simple with a cotton tee, or pair it with a silk cami and heels for dinner outside.
Tinted Moisturizer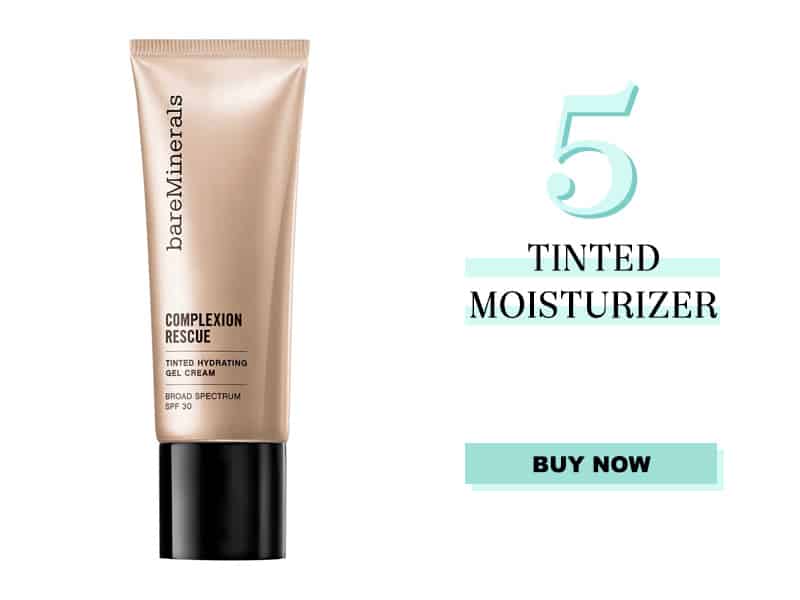 Tinted Moisturizer, $33
There are a lot of reasons I don't regularly feature beauty products. First, I'm not an expert, second, I'm loyal to what I use so I don't have a lot of "new" recommendations, and finally, beauty brands are notoriously limited in shade offerings.
But bareMinerals has always done a great job including the fairest (me) to the deepest shades. I love this tinted moisturizer for days you need light coverage with a smoothing effect. It feels good on your skin and doesn't clog your pores. A little goes a long way.
---
Our Content is Inspired by Our Readers
Our readership inspires all of our posts and is not sponsored or paid for by brands or retailers.
Recommendations are based on my experience as a personal stylist and wardrobe consultant for over a decade. I worked with busy, down-to-earth women who wanted to look chic and feel confident but were often confused by so much of retail.
Some links are affiliate links, which means if you purchase via our site, we receive a small commission.
If you enjoy our content and would like to help us grow, please consider following on Instagram and join our Private Facebook Group to access more advice and exclusive in-depth conversations with other like-minded women.
---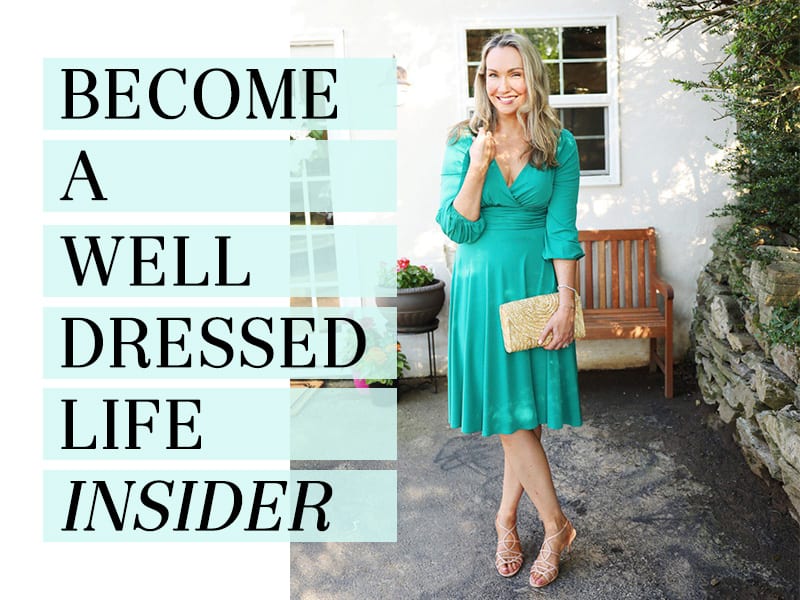 ---