For me, working from home, and busy weekend with kids means I get to lean casual in how I dress almost every day. Some days I miss getting dressed up, but most of the time, I'm grateful I don't have to worry about it day in and day out.
The challenge, as many of us work-from-home women know, is not going too casual. And while I'm entirely guilty of going to the well with leggings way too much, finding a piece like this that quickly elevates a pair of jeans is delightful.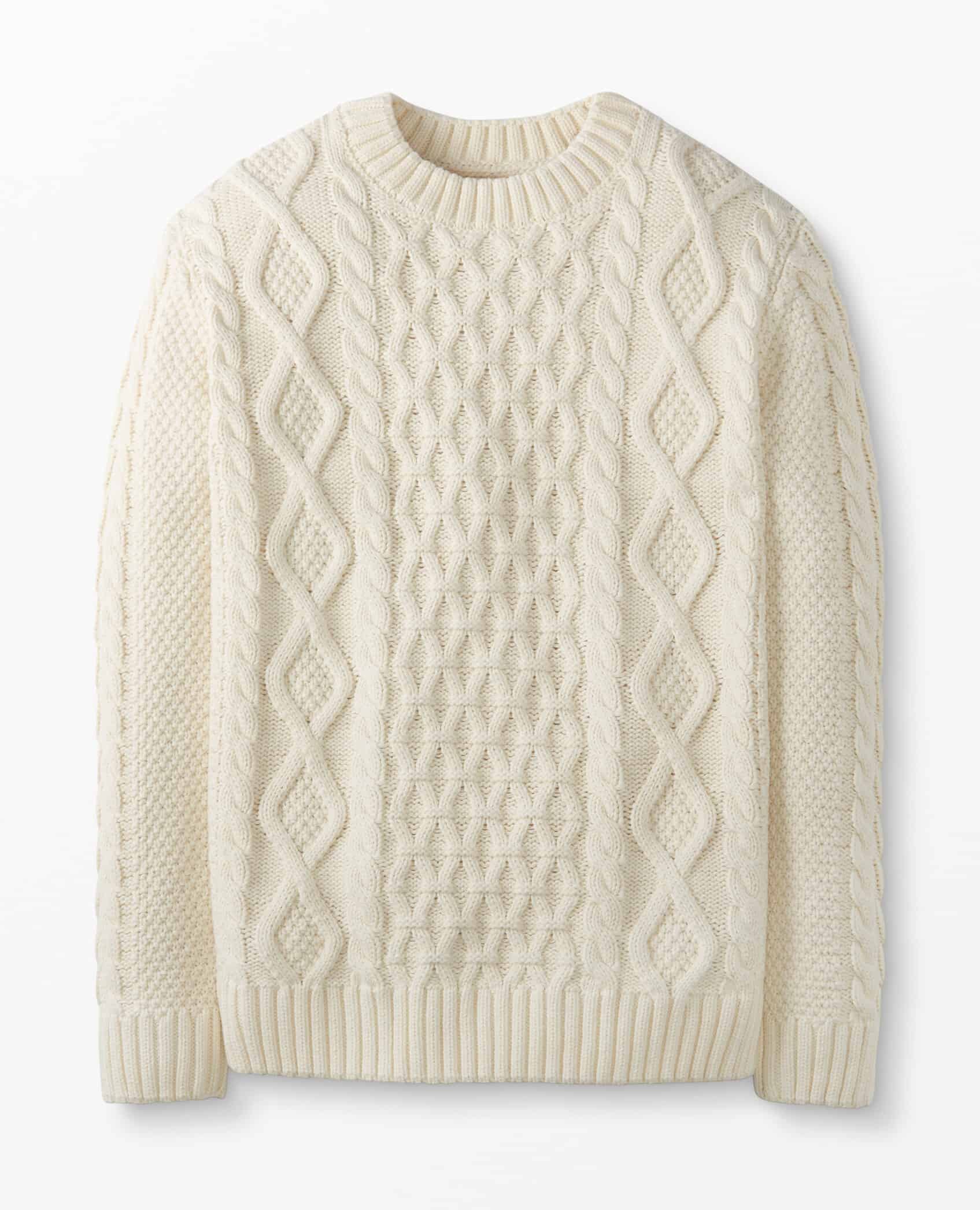 For our first ever "Item of the Week" we're featuring this cable-knit sweater, on sale for $60 at Hanna Anderson. Yes, that Hanna Anderson, known for their sweet, and matchy-matchy kids collection.
The quality is top notch, and you can't beat a $60 price tag. This week I'm featuring it two ways. Tomorrow be sure to check out inspiration for a warm and cozy outfit perfect for trick-or-treating. And on Wednesday, stop back to see a totally different, chic way to take it to the office.
Item Details
Runs true if not a little full since it's designed as unisex. (You can view their size guide here.)
[affiliate_product id=" 28612″ align="left"]