This content has been archived. It may no longer be relevant
I love the on-trend combination of pink and red. It's fresh, feminine and easy to pull off. Sometimes, pairing colors outside your comfort zone can feel overwhelming.
When I worked with personal style clients, it was a common question.
How do you know what goes together?
The good news is, it's easier than you might think. You just need to have a basic understanding of the color wheel.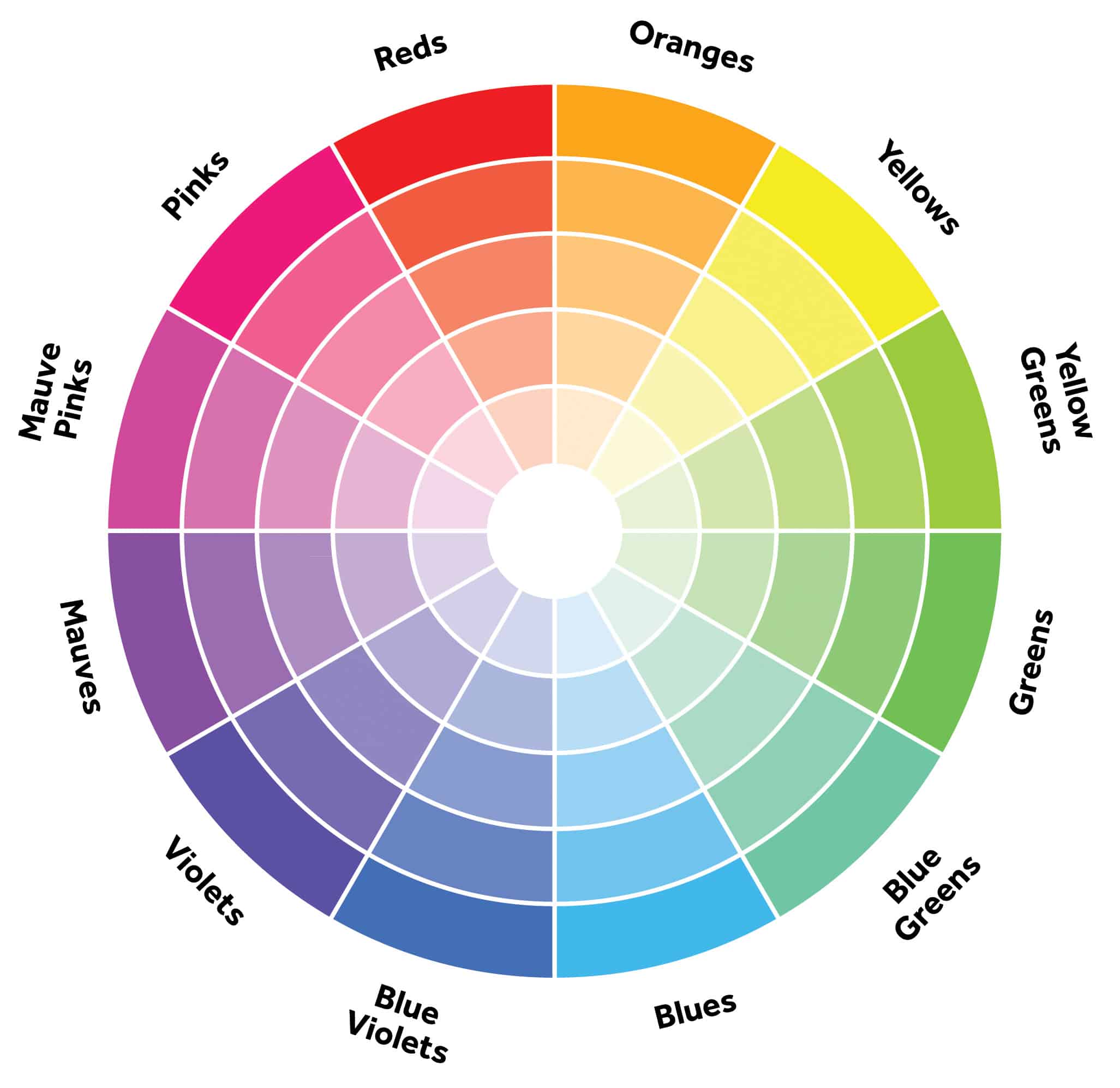 The color wheel was designed to show the relationship between hues. To know which ones are complementary remember the following:
On the color wheel ,colors next to, across from or at a 90-degree angle, will work together.
That's why pink and red work so well together. They sit next to each other on the wheel, so you know it works.
For today's post I was inspired by this picture I found on Pinterest.
Pink and Red Inspiration
|
How to Wear Pink and Red Together (in Real Life)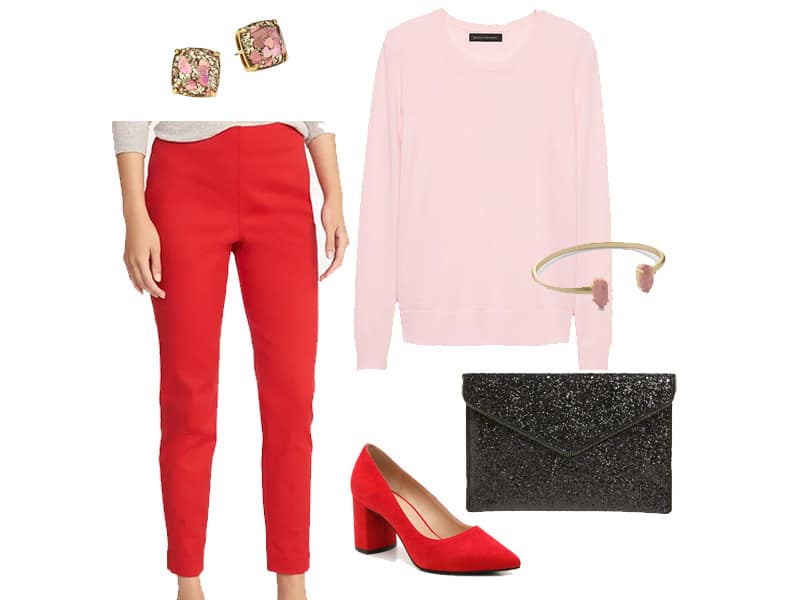 Pants, $28 | Sweater, Sold Out See below for more options | Clutch, $128 | Pump, $60 | Earrings, $38 | Bracelet, $45
You can wear today's outfit inspiration anywhere, but we jazzed it up to make it date night/girls night/ Valentines day appropriate since it's that time of year. To make it even better, all the pieces are budget friendly, under $100 each.
I started with these under $30 red pants from Old Navy. You can use red pants as a basic. It goes with tons of tops from a simple white tee and a denim jacket, a black and white striped boatneck, or a chambray button down, just to name a few.
To keep the look long and lean, wear the darker color on the bottom half of the outfit. I don't usually "match" the shoe and the pant together when wearing a bold color, but here it works.
A block heel is comfortable to walk in without being clunky. I like these red suede pumps ($60) at DSW with a block heel and elongated toe. That's important to continue the line of the leg. A slightly better quality option are these by Sam Edelman, or, if you need a lower heels, these (also at DSW) are under $50.
A lightweight sweater in blush or a bold poppy pink is all you need to create the color block effect. The one above is sold out but I found several other perfect options:
I reinforced the the tone with a cheerful pair of Kate Spade earrings and a Kendra Scott bracelet on sale.
Finally, a black glitter clutch is unexpected. You could absolutely carry a neutral, or an animal print bag would be fun too. I like how the black grounds the look and the glitter adds some whimsy.