I'm not ready for summer to be over, but these outfits are getting me excited for fall style.
This oversized blazer in black plaid was a reader favorite from Monday's What to Buy at Old Navy Post.
It's selling out quickly, but is still available in XS – XXL.
As you'll see below it's a fabulous transition pieces that will take you through September, Fall and even early Spring, depending on where you live.
How to Wear the Old Navy Oversized Brush Blazer Three Ways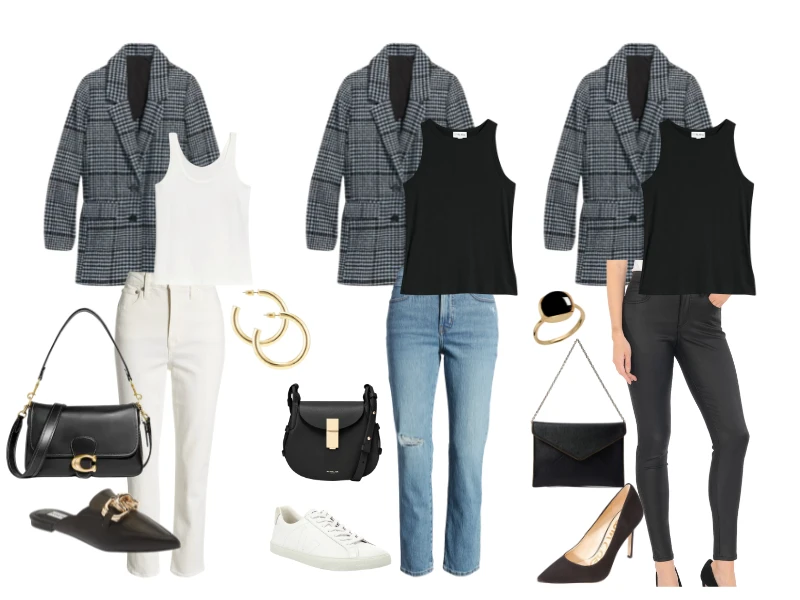 To be clear, while they are calling this "oversized" it's not really. It's just not super form fitting, but it doesn't look like you are wearing a mens jacket two sizes too big either.
If you are between sizes go down one.
Currently the blazer retails for $80 but is 30% off, making it $56.
With White Jeans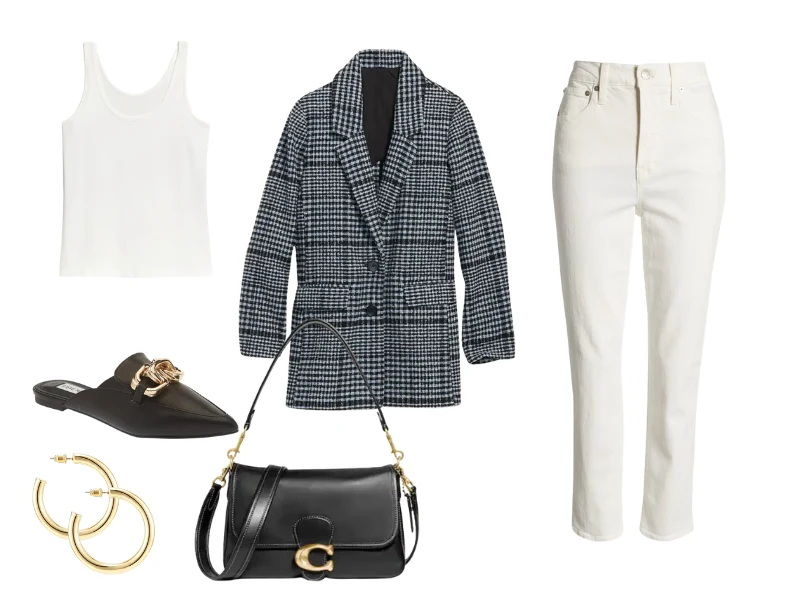 Plaid Blazer, $56 | Tank, $6 | High-Rise Vintage "Perfect" Jeans, $128 | Pointed Toe Mule, $89.95 | Shoulder Bag, $395 | Hoops, $15
Yes, you can wear white jeans all year long.
To help make them seasonless, use a warm white instead of a cool or ultra-bright white.
Here, we're keeping to the classic combination of black and white.
Featured above are the Madewell High-Rise Vintage "Perfect" Jeans . I wear these so much I should have bought two pairs. They are a true warm white.
We're pairing them with the $6 Old Navy First Layer Tank.
I'm frequently asked how to pair whites together, and the simple answer is that you have seen the items together in person. You can't tell online.
Then you can see if the undertones match.
I have both of these pieces and they make a lovely white matching column.
To ground the look we're using classic, polished pieces.
The black mules with a gold chain detail, and this updated Coach shoulder bag work so well together. The gold-tone accents on both the shoe and bag work as an accessory.
And add your go-to daily jewelry and a classic gold hoop.
With Light Jeans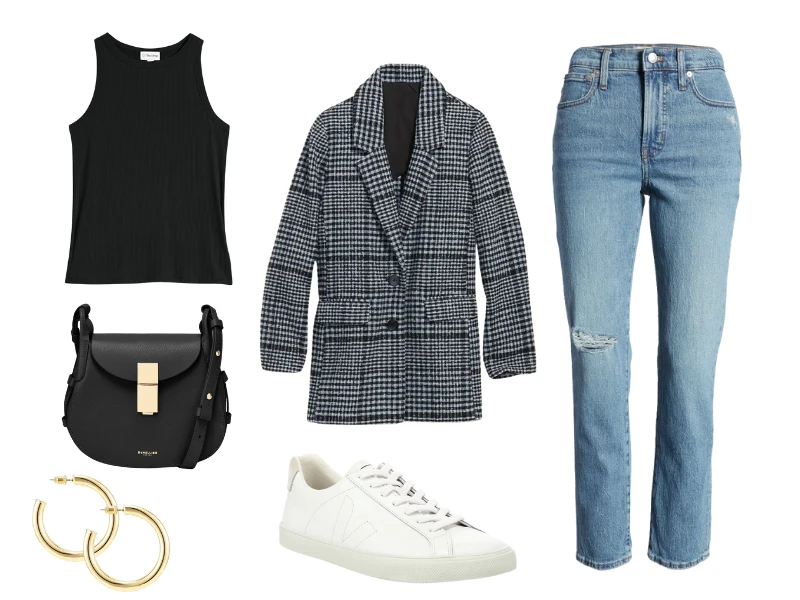 Rib Knit Tank, $20 | Mid Rise Jeans, $138 | Sneakers, $140 | Crossbody, $395 | Hoops, $15
Next, let's do a chic, casual outfit.
We're using another pair of Madewell Jeans, this one in a mid-rise with the slightest hint of distressing.
This ribbed tank from Amazon's The Drop is fabulous for an under layer. I bought one on Prime Day, turned around, and ordered two more in black and three in white.
It fits so well it's crazy, and for under $20, it's a total steal. Also, it says it's a razorback, but I can easily wear a regular bra with it.
Then, I love the contrast between a super polished bag and sneakers. It looks so effortless.
Here, I'm using an elegant crossbody by the brand DEMELLIER. And while $400 is a considered purchase, it reminds me of a better, modern version of the popular Chloe Marcie bag that retails for about $1500.
And for the sneakers, one of your favorites, the Veja Esplar Leather Low-Top Sneakers. This look needs a low-top sneaker because you want that slim profile to balance the jeans' length and the handbag's clean lines.
Don't forget the famous Amazon $15 hoops because I love them.
With Coated Jeans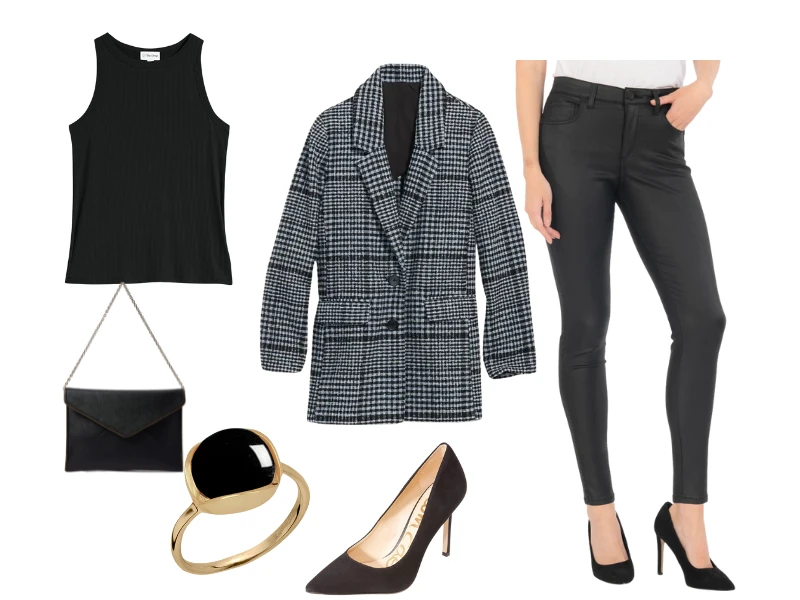 Coated Jeans, $65 | Rib Knit Tank, $20 | Pumps, $140 | Bag, $100 | Ring, $170
How fun is it to take a relatively inexpensive blazer and make it something special?
We're doing that with these black coated jeans from KUT, also pretty fabulously priced. They are a top seller for the month of July after featuring them in the Nordstrom Sale and in our Fall Trend round ups.
I ordered the black and brown, because the price and fit is awesome.
The texture in the blazer paired with the leather-like coating on the jean is perfection. Add the Amazon Rib Knit tank for the under piece.
Everything else is simple, you probably already have a pair of suede pumps, like these by Sam Edleman, and a fun cocktail ring for something different.
Finally, this envelope clutch with a shoulder chain by Rebecca Minkoff finishes the look and is on sale at Zappos for $100.
52 Outfits in 2022!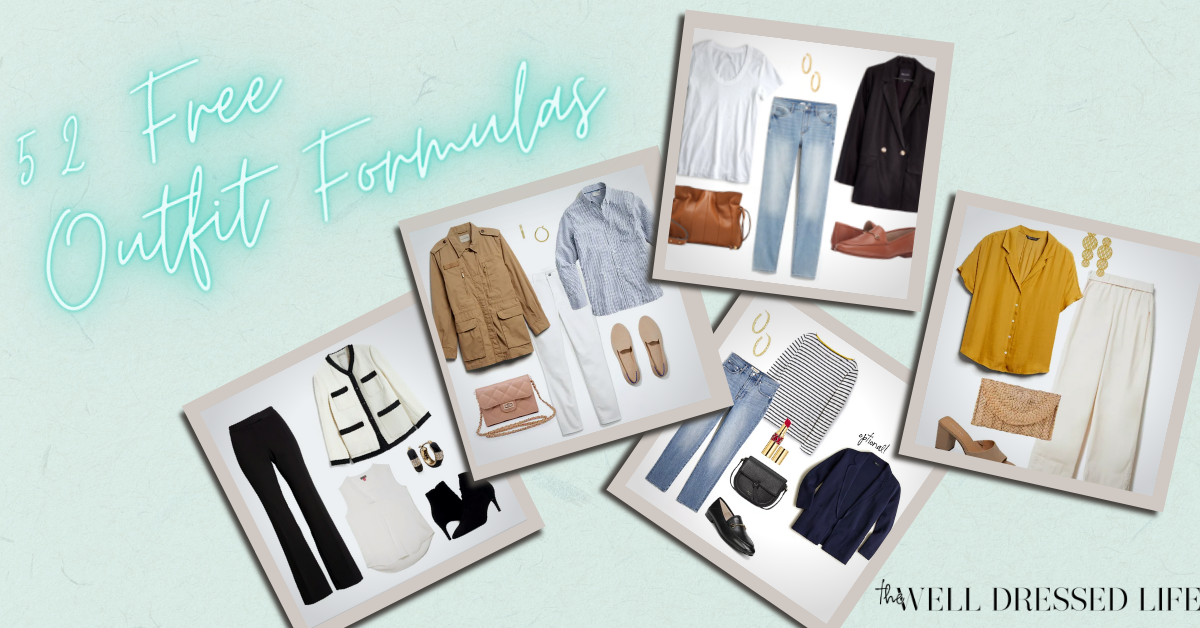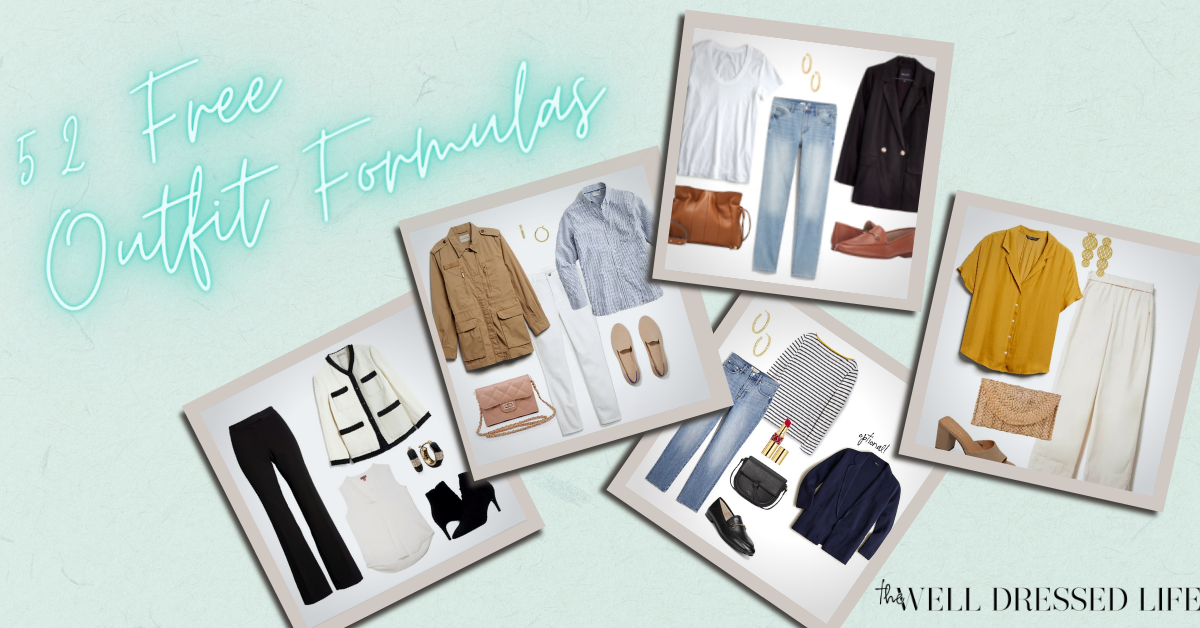 Follow Us on Instagram!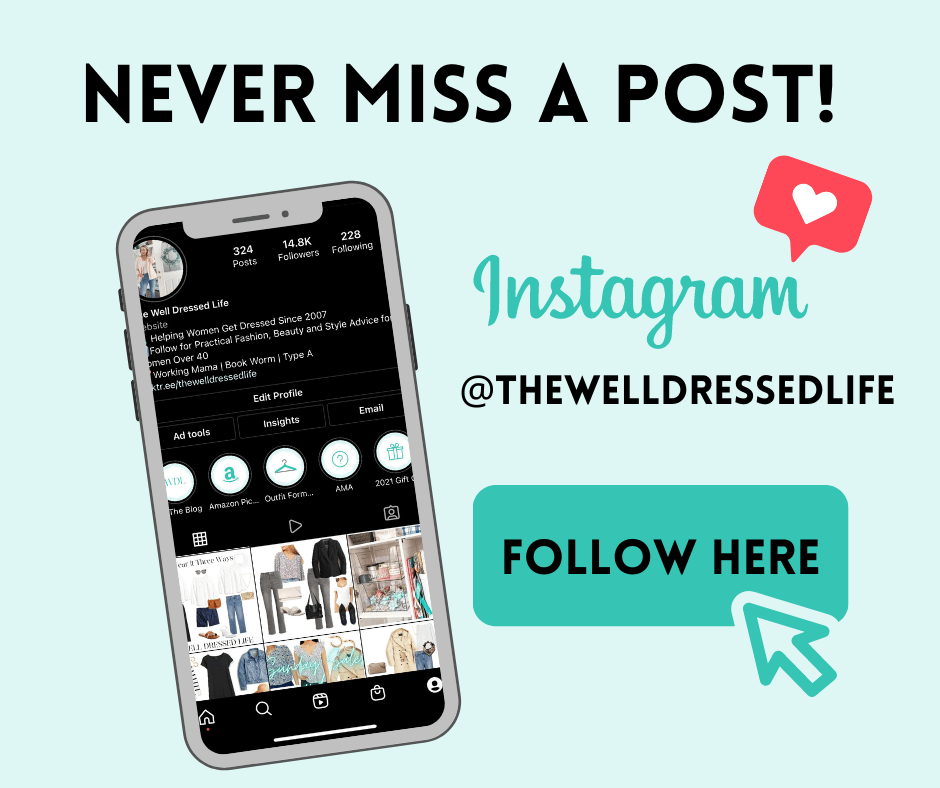 Our Style Content is Inspired by Our Readers
Our readership inspires all of our posts and is not sponsored or paid for by brands or retailers.
Recommendations are based on my experience as a personal stylist and wardrobe consultant for over a decade. I worked with busy, down-to-earth women who wanted to look chic and feel confident but were often confused by so much of retail.
Some links are affiliate links, which means if you purchase via our site, we receive a small commission.

If you enjoy our content and would like to help us grow, please follow on Instagram and join our Private Facebook Group to access more advice and exclusive in-depth conversations with other like-minded women.
Learn about our mission to help women look and feel their very best, every day, here.
Sign Up for Daily Content and Receive Our Free Classic Wardrobe Checklist