If you missed it, our best seller of the week is this pretty ombre sweater from LOFT. Featured in our Sunday Sales round-up, it's still available in regular and petite sizes, in XS – XL, with all 5-star reviews.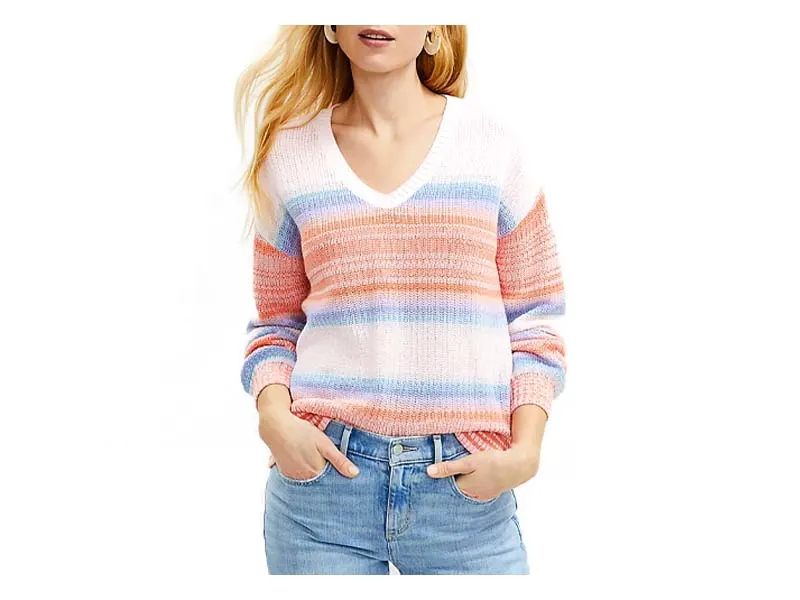 Ombre Sweater, $69.50
This is a lovely lightweight sweater, perfect for a cool night or if you live in part of the country where summer moves in slowly.
You can choose between pink (featured) and blue, that mixes blues, greens, and yellows.
Because it has a lot of color, you want to keep your bottoms simple, but you have a few style options.
How to Wear LOFT's Ombre Sweater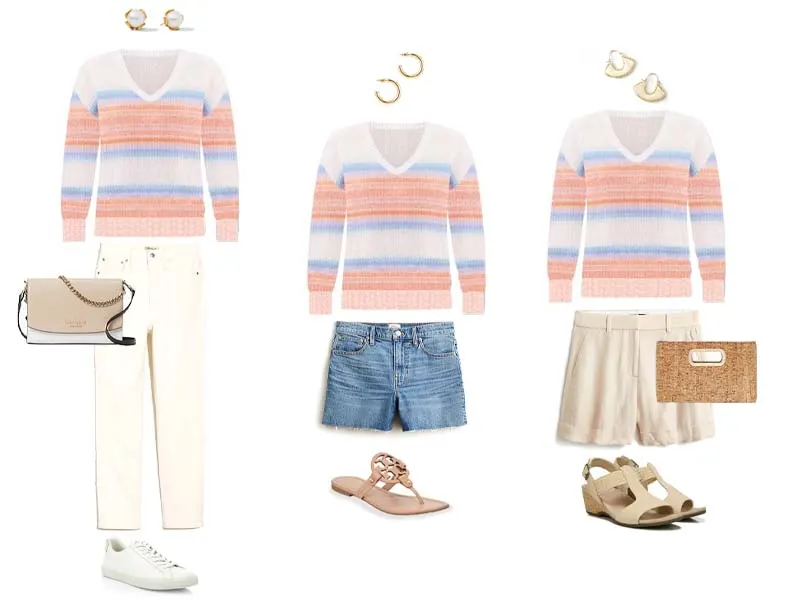 So for this post, pay attention to the pieces we're working with.
They are all fantastic additions to your closet, if you are looking for spring and summer updated basics. Some will be familiar, some are new, all of them will maximize your ability to mix and match pieces this summer.
With White Jeans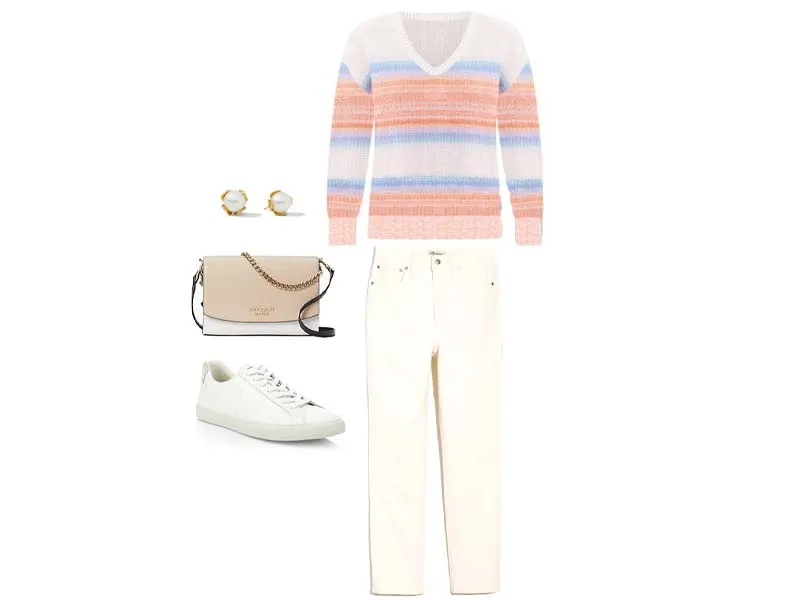 High Rise Perfect Jean, $128 | White Sneakers, $120 | Pearl Studs, $110 | Crossbody, $109
This past weekend I went to dinner with my husband and grabbed these jeans by Madewell out of my closet.
I forgot I had ordered them, so when I pulled them out of my closet with the tag still on it was like a surprise gift.
That I paid for. lol.
They are awesome! Not at all see through and also not as warm of a white as they look in the image above.
Available in petite, regular and tall in a size 23 – 33.
For reference I am 5'10 and took a regular size instead of tall. So check out the measurements before you order.
These will stretch so I did sized down to give them room to grow.
Next I paired them with these Veja White sneakers, one of the sneakers from our Great White Sneaker Round-up.
You could also wear the Cole Haan Grand Crosscourt's. Whatever you go with, choose one with a low-top profile and a clean look.
Then, one of our favorite Julie Vos earrings, the Penelope Stud. These were my Mother's Day gift and the are just so pretty.
And finally, this crossbody bag from the Kate Spade Sale, originally $300 now marked down to $109.
With Denim Shorts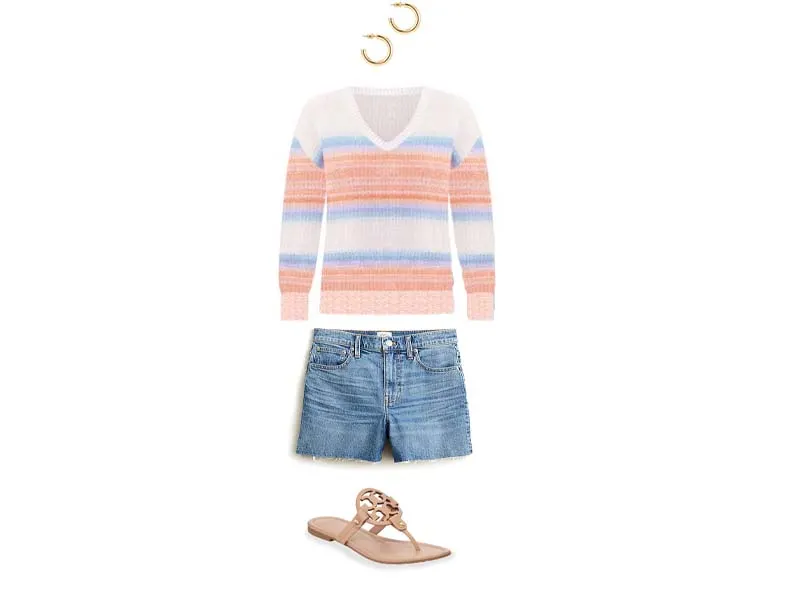 Denim Shorts, $79.50 Miller Leather sandals, $225 | Gold Hoop Earrings, $14
I just ordered these shorts from J.Crew for my upcoming trip to Nashville and I can wear them all summer at the shore.
They are high waisted, with room in in the leg. Very comfortable.
Available in waist sizes 23 – 37. And yes, they have a raw hem, I'm wearing them to walk around Broadway and the beach in New Jersey, I'm not going to the Met, it's okay.
Instead of a flip-flop, grab something a bit more elevated, like the Tory Burch Miller sandals. There is a reason everyone has them, they are cute and comfortable. You can find them in a ton of colors, but I always go back to this neutral called light make up.
And then, the earrings I am officially obsessed with, the Amazon gold hoops for under $15.
With Dress Shorts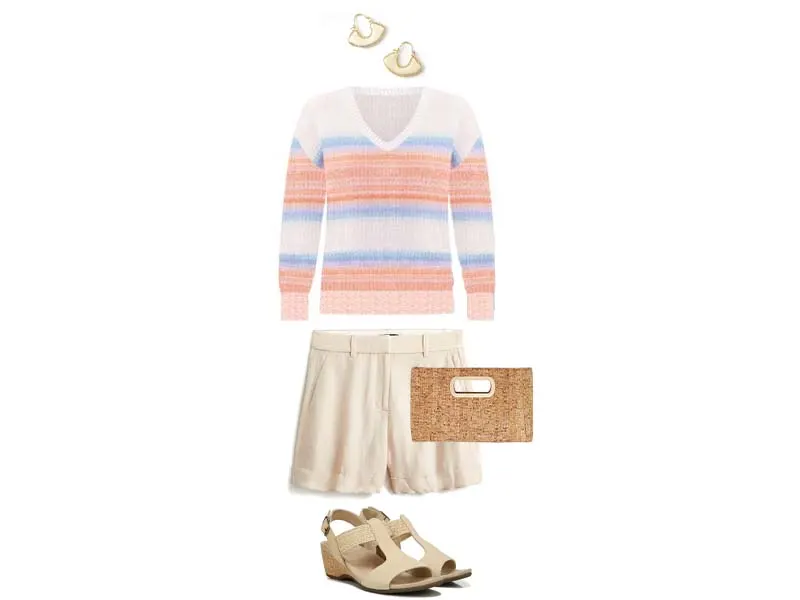 Linen Short, $98 | T-Wedge Sandals, $109 | Crescent Hoop Earrings, $24.50 | Cork Clutch, $46
Finally, if you want to dress the sweater up, I found these linen shorts at J.Crew. They are lovely, with a cuff detail on the hem, and generous fit in the leg.
We're using the sand option in the inspiration above, which is obviously neutral, but you could also use the faded spice and add some more color to the look.
You could also wear the sweater with a pair of Bermuda shorts, like the ones we featured here last week.
Now, let's take a minute to talk about shoes.
Over in our Private Facebook Group we had a robust discussion about shoes the work for challenging feet. And the one brand that kept coming up was Vionic. So of course I went to check them out.
The issue many of us have with shoes that focus on comfort and specialized support is that they look comfortable too.
It's hard to find something with any level of style.
But, I lovee the look of their T-Wedge Sandals, especially in the color semolina. Available at Nordstrom for $110, you can wear these with shorts, dresses, summer jeans or trousers.
Finally, to play off the detail of the sandal, I found this fun cork clutch on Amazon with gold detail and sweet earrings from LOFT to finish the look.
52 Outfits in 2022!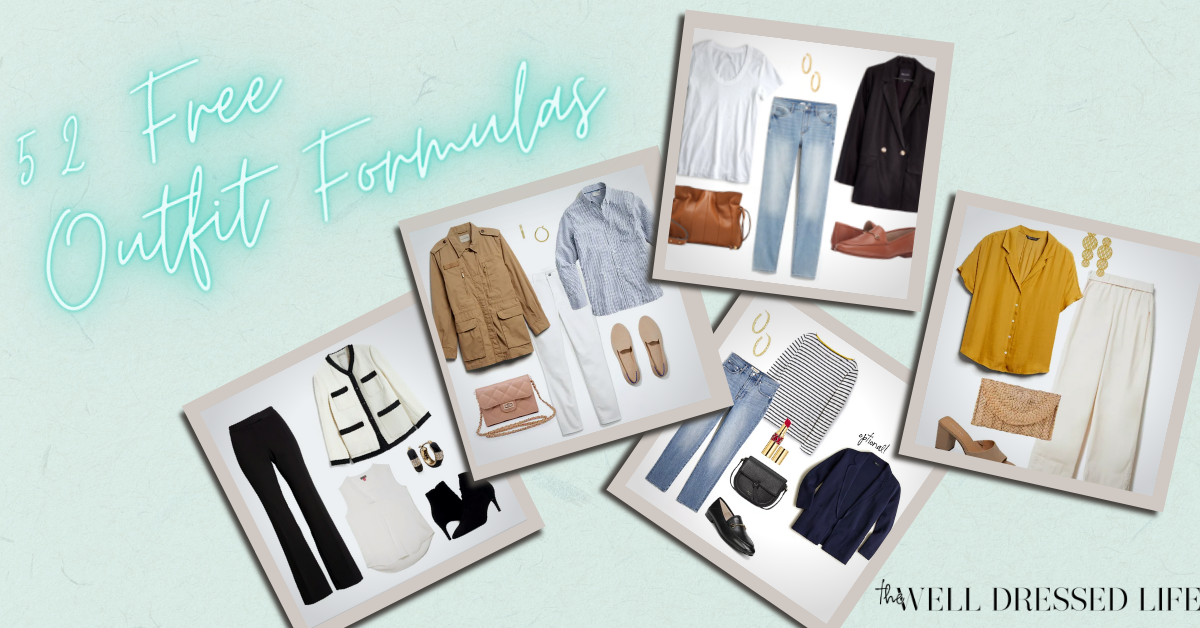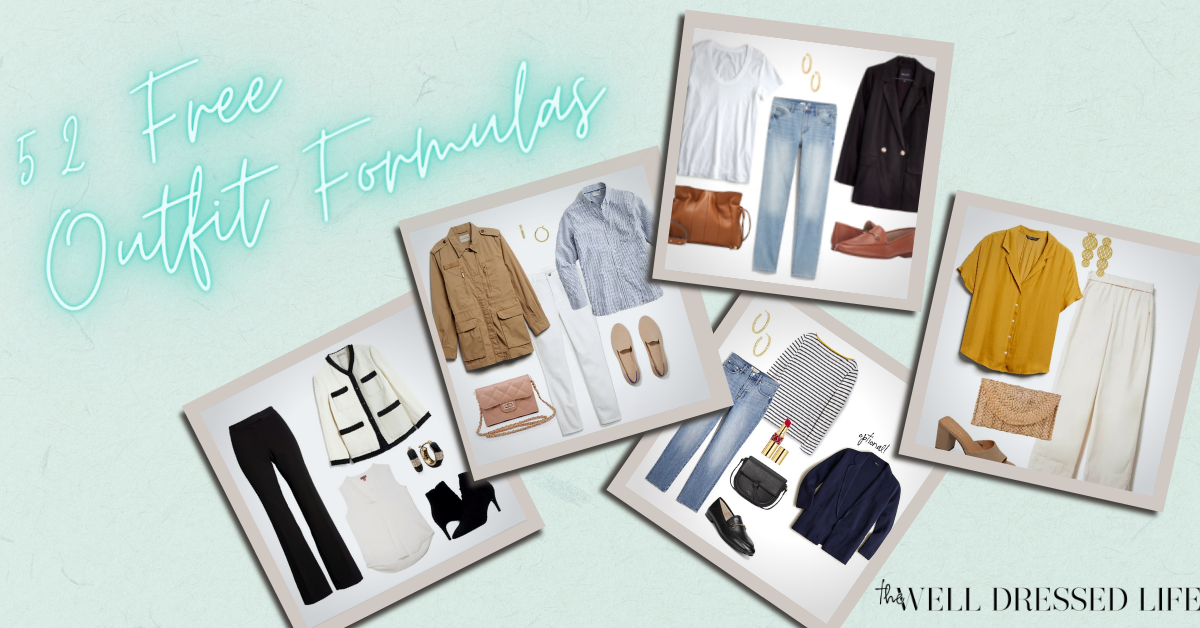 Follow Us on Instagram!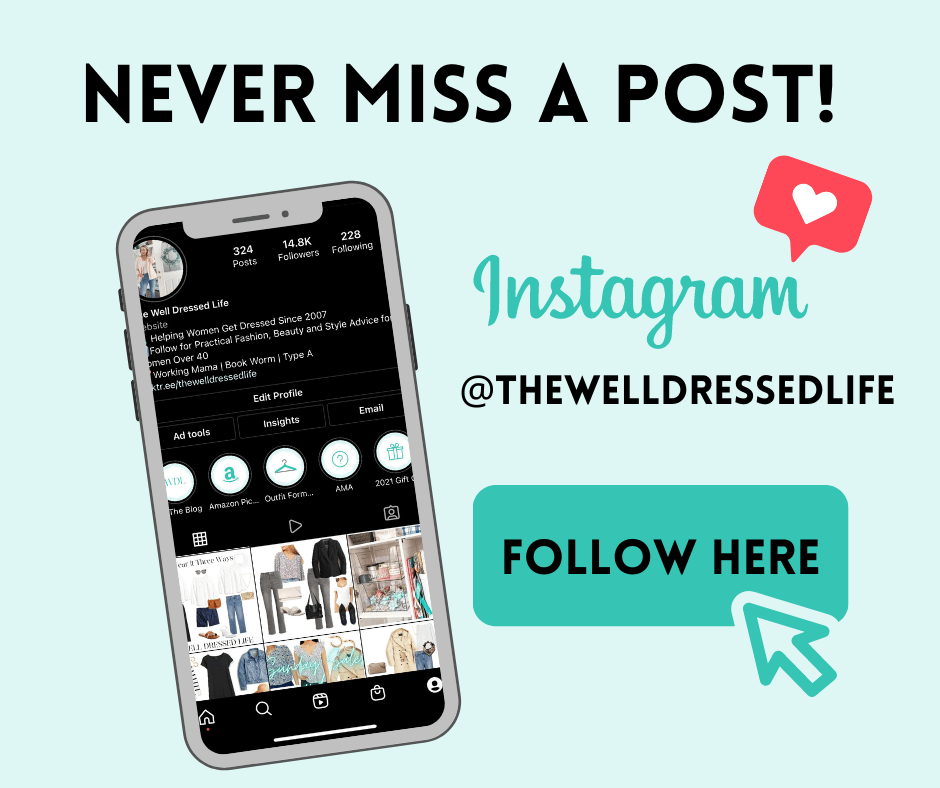 Our Style Content is Inspired by Our Readers
Our readership inspires all of our posts and is not sponsored or paid for by brands or retailers.
Recommendations are based on my experience as a personal stylist and wardrobe consultant for over a decade. I worked with busy, down-to-earth women who wanted to look chic and feel confident but were often confused by so much of retail.
Some links are affiliate links, which means if you purchase via our site, we receive a small commission.

If you enjoy our content and would like to help us grow, please follow on Instagram and join our Private Facebook Group to access more advice and exclusive in-depth conversations with other like-minded women.
Learn about our mission to help women look and feel their very best, every day, here.
Sign Up for Daily Content and Receive Our Free Classic Wardrobe Checklist