This soft and lux feeling half-zip sweatshirt from J.Crew has been at the top of our best-seller list since we featured it last week.
So let's talk about how to wear it.
A sweatshirt in and of itself is about as basic as it gets. But with the resurgence of 90s style, it's found its place as a new modern must-have; a key piece at the center of an outfit.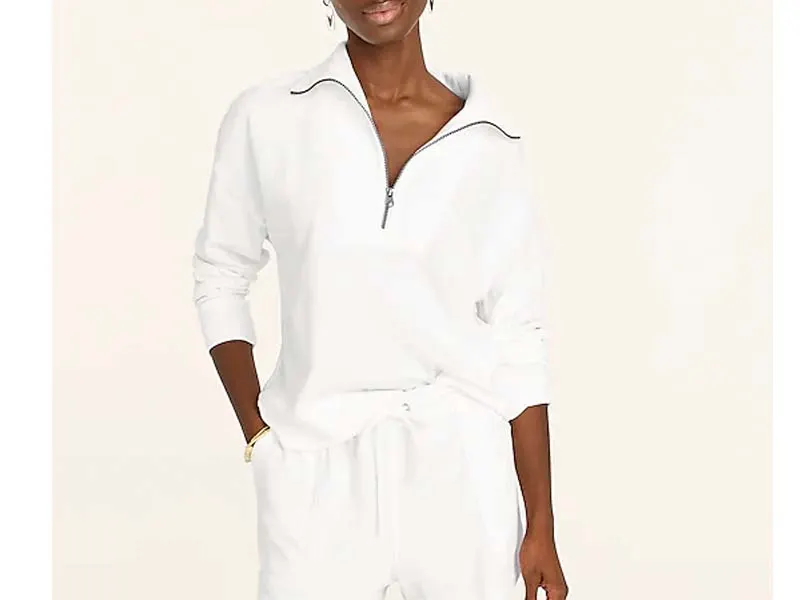 Half Zip Sweatshirt, $89.50, 30% off with code SUMMER
But with every trend that focuses on what's old is new, there are changes.
Instead of a traditional crew neckline, we get a collar with half zip, creating a v-shape style that's 100 times more flattering.
Using was J.Crew calls a "Magic Rinse" process, the fabric is incredibly soft with an elegant drape.
Available in a range of stunning colors, in XXS – 3X. Some colors are marked down and final sale, the white is regularly priced but part of their 30% off promotion with code SUMMER.
You can make it a set by picking up the coordinating shorts, in the same color range, also on sale here. I can see myself living in this on trips to the beach.
How to Wear J.Crew Magic Rinse Half Zip Sweatshirt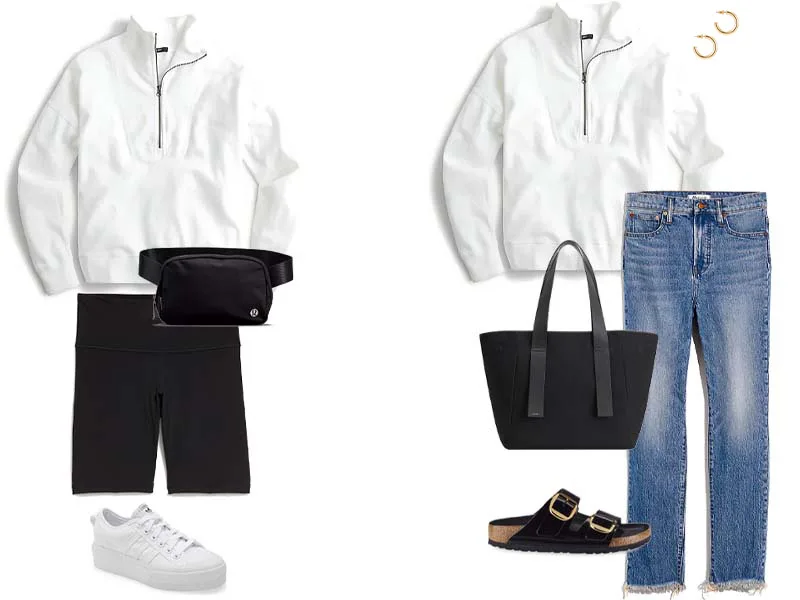 With Bike Shorts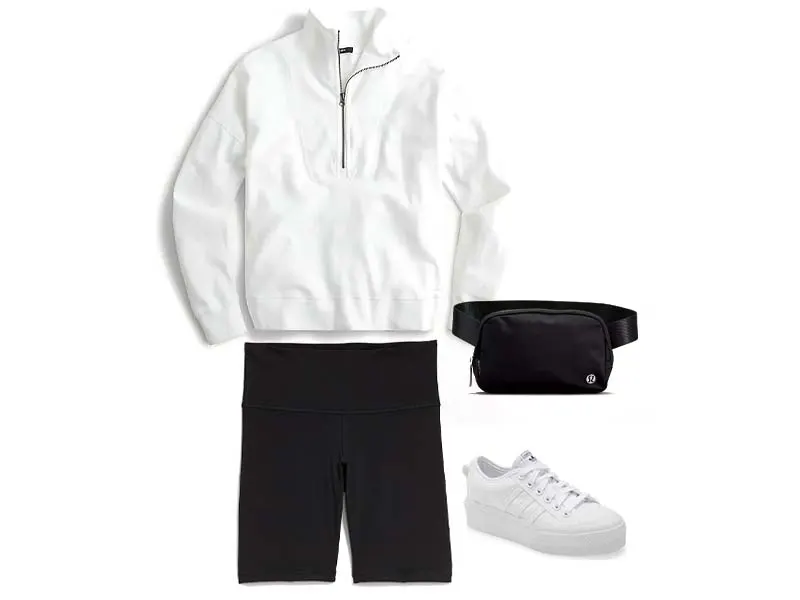 Biker Shorts, $8 | Platform Sneakers, $75 | Belt Bag, $38
Bike shorts on their own feel wildly underdressed for any occasion outside the gym. But add a layer, and you suddenly have a sporty look perfect for busy days.
We're using Old Navy's 8″ High Waisted Bike Shorts, which are on sale for only $8. That's right, EIGHT DOLLARS—less than my Starbucks order.
Available in many colors, in regular, tall, and petite, in XXS – 4X.
Then, grab your favorite white sneakers. Above, for a trendy spin, we featured a platform pair from Adidas for under $100. If you don't love the idea of a platform, we highlighted eight classic white sneaker options a few weeks ago.
My job is to find and share options throughout the season, but I was hoping you could use what you have once you have it.
Finally, the Everywhere Bag from Lululemon is my absolute favorite busy weekend bag. I wear it all day long at Regattas and Softball Tournaments. It's lightweight and holds all of your essentials while allowing you to be hands-free.
It's under $40 and comes in a range of colors.
With Jeans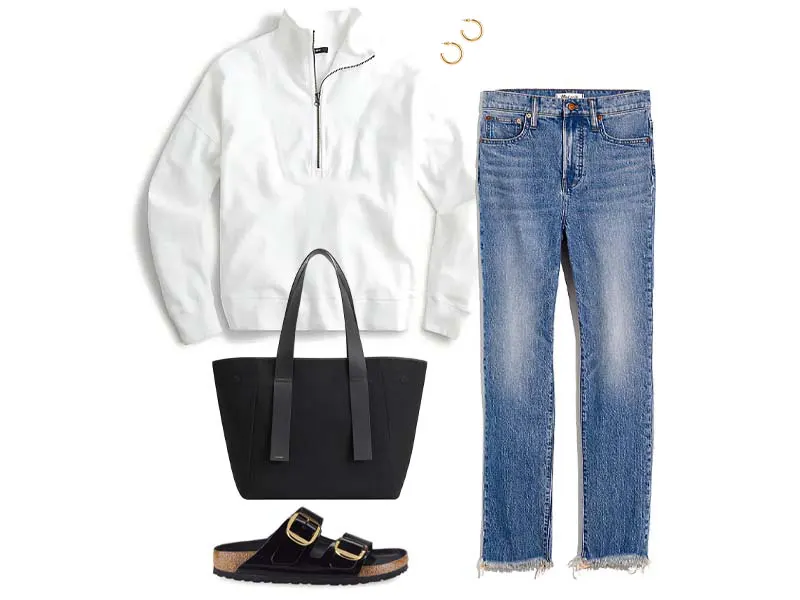 Perfect Vintage Jeans, $128 | Birkenstocks, $170 |Canvas Tote, $128 | Gold Hoops, $14
I love when we're at the beach and the night turns just cool enough to need an extra layer.
Or maybe you live in a part of the country that stays chilly in the summer months. Pair the sweatshirt with a casual pair of vintage-inspired jeans, like this option from Madewell.
Over the past several seasons, I've become a big Madewell jeans fan. They fit well (be sure to read measurements, etc., before ordering) and have fantastic stretch.
I haven't been disappointed with any of my purchases.
I like the frayed hem on these, giving a beachy, lived-in look. Available in sizes 23 – 33. I size down to accommodate the stretching.
Next, if you splurged on these Birkenstocks with oversized gold buckles, I can't imagine a better way to wear them. And to bring the gold into the look, I'm reusing these insanely popular gold hoop earrings from Amazon for under $15.
Finally, I'm telling myself I don't need this canvas tote from Cuyana.
But maybe you do?
It looks so chic and versatile for beach or pool days or weekends filled with youth sports, which is all I seem to be doing lately. Lol.
52 Outfits in 2022!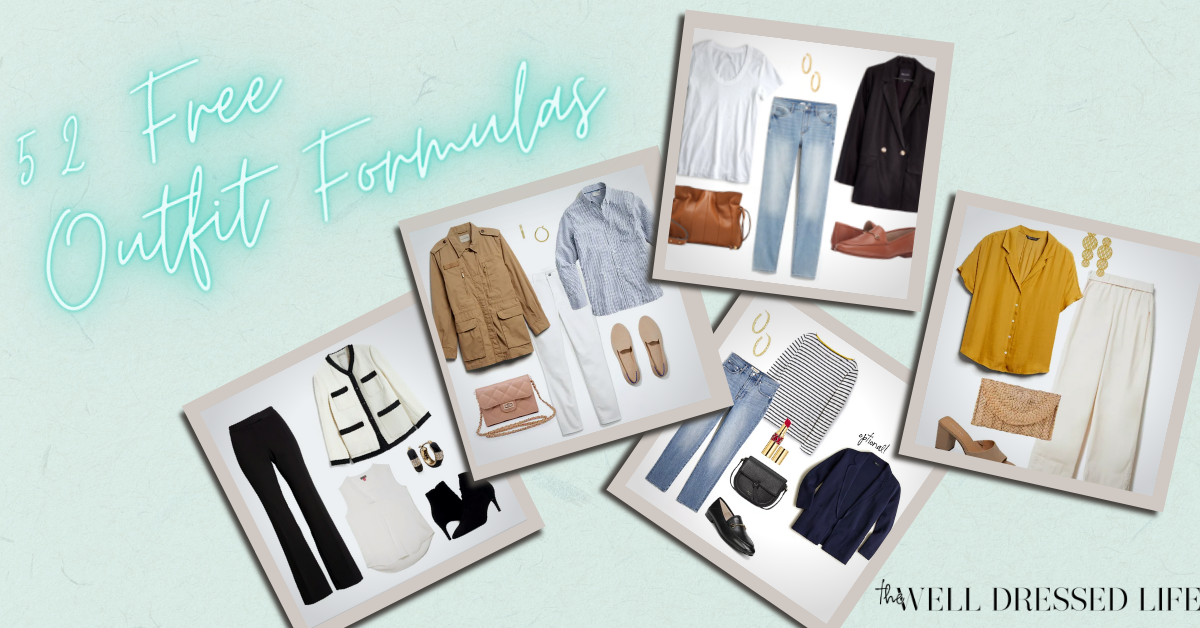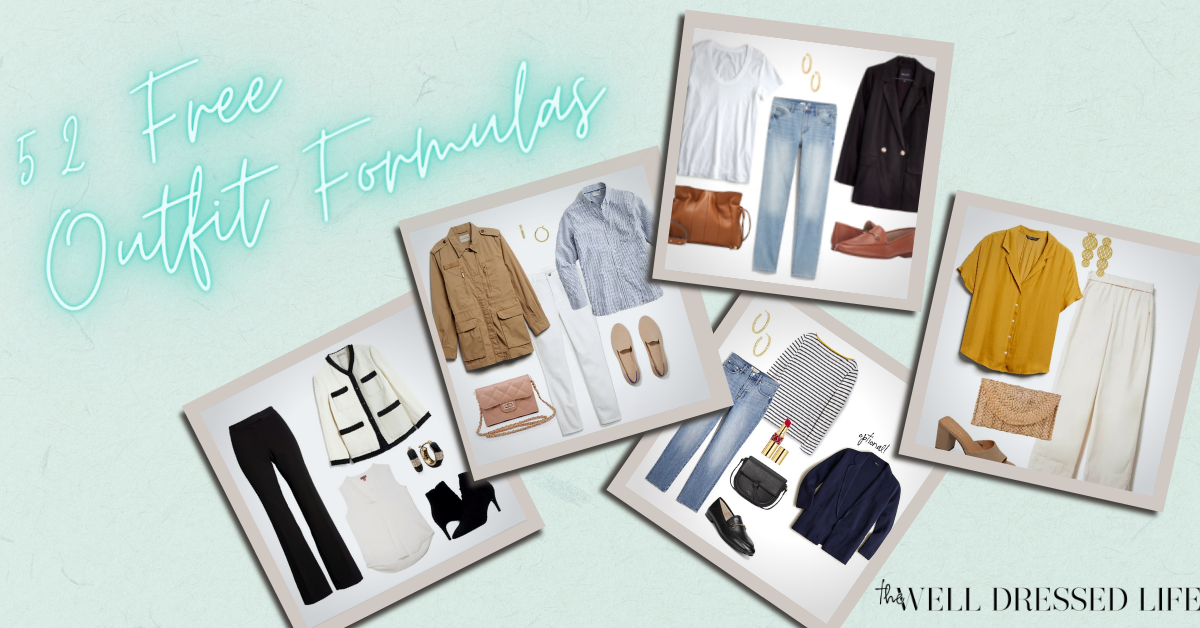 Follow Us on Instagram!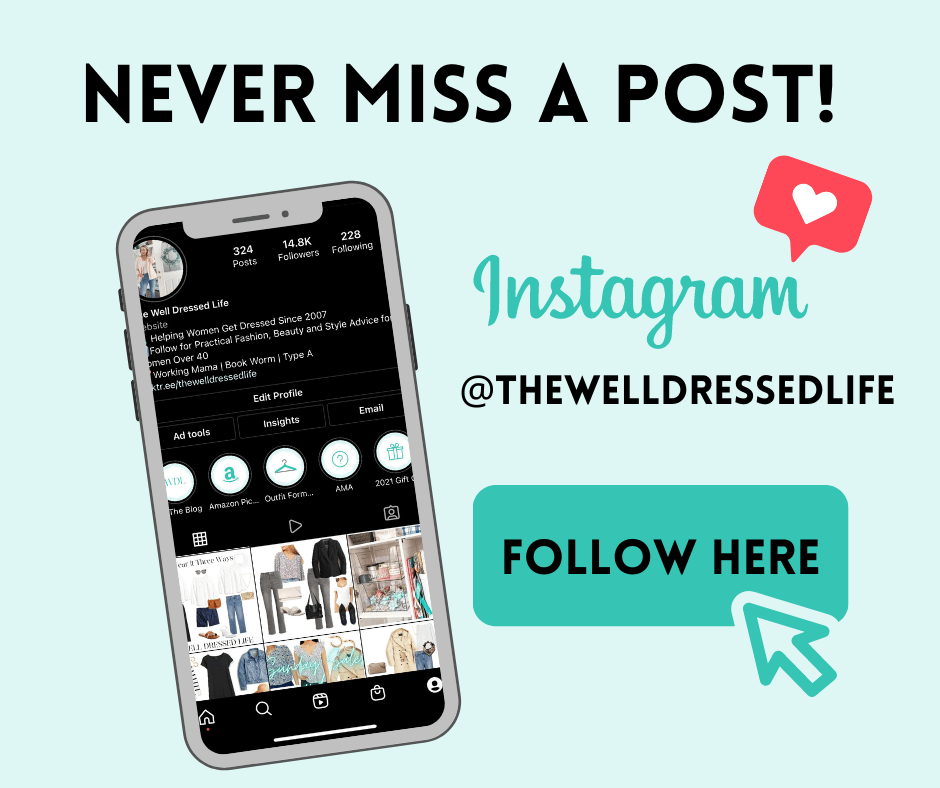 Our Style Content is Inspired by Our Readers
Our readership inspires all of our posts and is not sponsored or paid for by brands or retailers.
Recommendations are based on my experience as a personal stylist and wardrobe consultant for over a decade. I worked with busy, down-to-earth women who wanted to look chic and feel confident but were often confused by so much of retail.
Some links are affiliate links, which means if you purchase via our site, we receive a small commission.

If you enjoy our content and would like to help us grow, please follow on Instagram and join our Private Facebook Group to access more advice and exclusive in-depth conversations with other like-minded women.
Learn about our mission to help women look and feel their very best, every day, here.
Sign Up for Daily Content and Receive Our Free Classic Wardrobe Checklist