As many of you know, part of my business is traveling the country speaking about how to brand yourself. Typically, organizations hire me to come in and give keynotes or workshops to their senior leaders on how to build a modern personal brand that is authentic and effective. I've been doing it for over a decade now, and I love the work.
This year, we are going to devote one article a month on helping you cultivate your own brand. These are the same tips and strategies I share with audiences all over the country. They are practical and easy to implement. It's a topic I'm passionate about because I've experienced first hand how focusing on some of these details makes a significant difference in your ability to succeed and your bottom line.
5 Ways to Build Your Personal Brand in 2019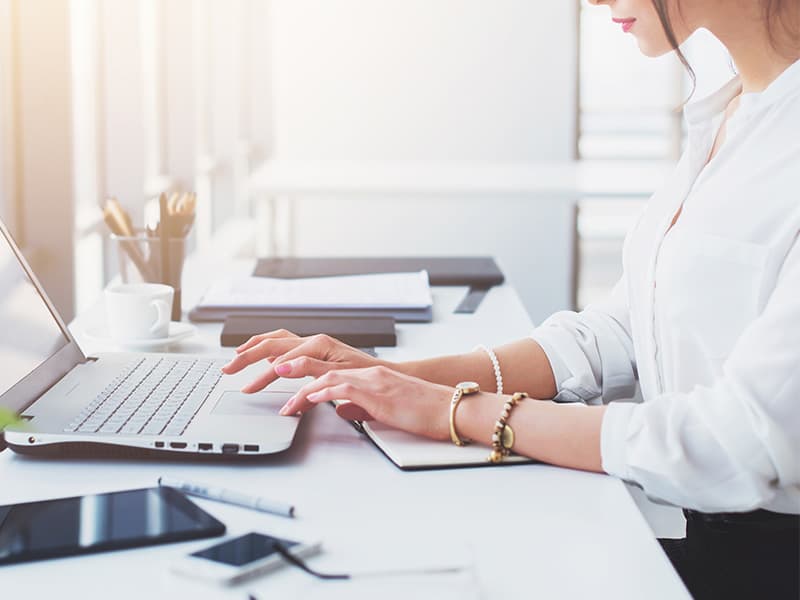 Brand Yourself with Patience
One of the biggest challenges I see when I work with professionals on their brand is a total lack of patience. Creating a brand and building your reputation is a long term game.
Your phone isn't going to ring off the hook because you wrote one article, or updated your LinkedIn profile. Results can take months, sometimes years. Before you start to take steps to create your ideal brand, get comfortable with the amount of time it requires.
Step 1: Most people live with a short term, instant gratification mindset. By thinking long term, you'll win in the long run.
Brand Yourself by Creating an Experience
What is it like to work with you?
Whether you run a business, work independently for a company or are employed by a large organization, you are creating an experience. Decide what you want that experience to be and make it a good one.
Often, there is a disconnect between how we want to be perceived, and the experience of your clients or colleagues. Take some time to write out how you want to be described by others. What are the words they use? List examples of how you demonstrate those adjectives in real life situations.
Next, reach out to individuals you trust and ask them for honest feedback. See if their experience of you is congruent with how you want to come across.
Wherever there is a discrepancy – and there will be – keep an open mind and see how you could have handled a situation differently to stay in alignment with your desired brand.
Step 2: Write out the adjectives, and phrases you want people to use to describe you. Keep them in a place where you will see them daily, like in your day planner or create a screensaver for your computer or phone. The constant reminder will help you stay consistent, and consistency is the bedrock of a strong brand.
Brand Yourself with Technology
You don't have to like or use every social platform, but you don't want to be entirely off the grid either. At a minimum, get on LinkedIn and create/update your profile. Recruiters, businesses owners and clients use LinkedIn to find out information about you, so give them what you want them to know.
Much like creating an experience, provide the narrative of your professional life on LinkedIn because if you don't people will make assumptions and they might not be the assumptions you want. Again, you'll see a disconnect between who you are, and how your personal brand is perceived if you don't provide thoughtful content and context.
Outside of LinkedIn, consider other platforms that work within your industry, A good friend of mine runs a hugely successful local real estate business. He uses Facebook to promote his business and to connect with clients.
For example, every time he and his team have an open house, they use Facebook Live to show the listing virtually. By doing this, he connects with potential buyers, and stays top of mind.
Another friend is a makeup artist who also sells a line of products. She provides weekly, fantastic makeup tutorials on her Instagram page.
Getting in front of the camera is not comfortable. I say that from experience. On my agenda this year is to use video better. I have plans to use various platforms to connect with our community. I'm not excited about it, I feel like my insecure self from 5th grade every time I do it, but it's something I need to do to continue to grow.
The more you do it, the easier it gets. The hardest part is getting started.
Step 3: Use the free technology at your fingertips to tell your story and share valuable content. Don't use social media as a place to vent, complain, or search for virtual head pats. Focus instead on providing value (in videos, blog posts, or podcasts) and showcasing your knowledge, a few glimpses behind the scenes can be a strategic way to add some authenticity to your story too.
Brand Yourself by Being Consistent
Why do we like Target? Aside from the readily available Starbucks and rare kid-free visit that allows us to roam the aisles mindlessly, it's because we know we can depend on it. No matter what Target you go to, anywhere in the country, you are getting the same experience. Same with Apple stores and Nordstroms. You know what you're getting, that's why you keep going back.
We also like Target because Target isn't trying to be something it's not. Target isn't trying to be Nordstrom, and Nordstrom isn't pretending to be Kohl's.
They are who they are.
Think of your brand in the same way. Show up consistently. Don't be one version of yourself with one group, and another with a different one. It's not manageable in the long run, mentally exhausting and eventually, those worlds will mix, and you'll be out of luck.
Most of all, don't "try out" different personas. Be yourself, focus on the value you bring, and your unique attributes.
When I started working with corporate clients regularly, I tried to be so serious and professional. I attempted to mimic the people I saw who were successful, but it didn't work. As a result, I lost my personality. I felt uncomfortable, and I couldn't build relationships with any ease.
Then I took a big step back and defined my unique characteristics: I'm down to earth, approachable, dare I say … funny? My ability to put people at ease and create a genuine connection allowed me to do my job better. It was a big lesson I'm grateful I learned early on.
Step 4: Stop trying to be someone you're not. Instead, get comfortable with what makes you unique and leverage those traits.
Brand Yourself with Genuine Connections
Being able to get along with anyone is like having a superpower. The good news is anyone can have this superpower; it just takes time and effort. Most people aren't willing, or able, to have the discipline required to put in that kind of mental energy, which makes the skill seem so elusive.
Over the years I've learned how to get along with anyone. I believe it's one of the reasons I've been so successful.
Here are some of my best tips:
– Go into professional and personal social situations with genuine curiosity and interest in getting to know people.
– Give whoever you are speaking to your undivided attention. Really listen to what they are saying and ask questions. You'll be amazed how quickly you can find common ground.
– Make your conversation about them, not you, but share quick anecdotes about your similar experiences.
– Don't be so serious; people want to see you, not a manufactured version of yourself. If you use commons sense and practice good manners, you can allow your authentic self to come out.
– Have a sense of humor, especially about yourself.
I once sat at a business dinner next to a gentleman I initially found quite intimidating. I remember being extra tired that eventing, and couldn't imagine we'd have anything to talk about. But I pulled myself together, and after a glass of wine and some small talk, he mentioned his love of Bravo's Below Deck – a show my husband and I watch religiously. Not only did we share a few laughs about reality TV, but it turned out we traveled to many of the same places. By the end of the dinner he became a valuable reference for future business because we were able to connect quickly.
I knew my hours spent watching Bravo would pay off eventually 🙂
Step 5: Keep up to date on current events and domestic, global and even pop culture news. Having a little (or a lot) of general knowledge opens doors to all kinds of conversations. Stay open and curious in all of your interactions.