When was the last time you failed at something?
Me?
Yesterday, and the day before, and the day before that, and all the time. From failed marketing attempts, and new business opportunities that crashed as we were launching, to saying yes to the wrong client, and bombing on stage, I've failed at just about everything.
Be it big or small; I fail spectacularly on a regular basis. I've been an entrepreneur for over a decade. While failure comes with the territory, it does start to get old. Lately, I feel like I could use a break. Not a"break" as in a rest, but a break like I would love to live a few weeks without failing at something. Everything takes longer than it should, costs more, and the rules are always changing. Once I think I have something figured out, it's dated, and I need to learn a new formula or process, which inevitably leads to some kind of failure.
I've learned you have to live with failure like a house guest you know is never going to leave. You're not thrilled they're there, but getting worked up about it isn't going to make them move out. Failure is just part of life, and if you have your own business, are reaching more senior roles in your career, or are a parent, failure is a constant. I've realized that the only way to grow and be successful is to get the failures out of the way.  Most of the times, especially when I do something for the first time, I do it knowing I'm going to fail, but I know I will learn something, so I do it anyway.
Instead of letting failure or even the fear of failure keep you stuck, there are things you can do to help bounce back and move forward. I use to look at failure like the universe was proving a point. My inner voice would come at me hard:
"See, I told you that was a terrible idea."
"Why would you think you could do that?"
"You're a loser; you should just give up."
A self-flogging soundtrack would play on a loop in my mind. Sometimes it would take weeks for me to regain my momentum. I was not only incredibly unkind to myself but wasting a ton of time and energy. Luckily, I've had a lot of, um … professional help. Because I hate being stuck, I hate wasting time, and my livelihood depends on a positive, healthy state of mind I had to figure out how to change my narrative.
Here's what I've learned to do: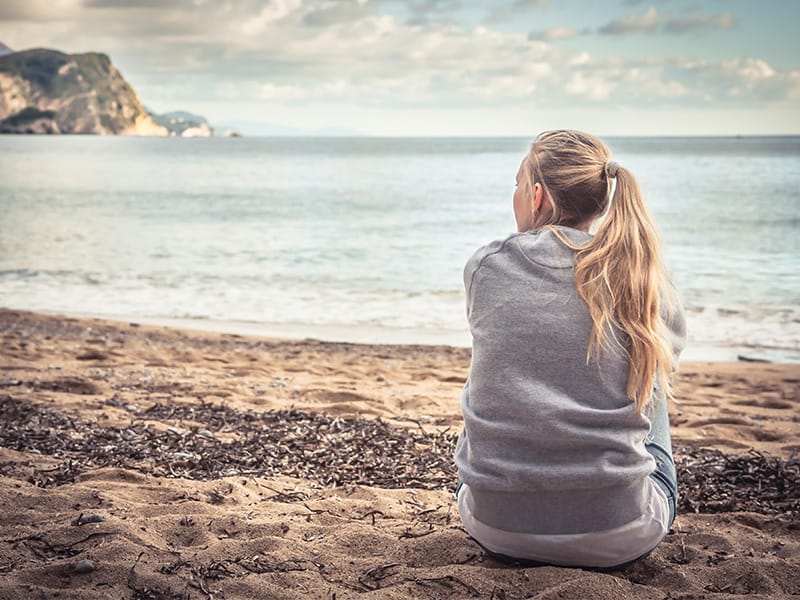 Take Responsibility
Practically, you need to recognize and process where you messed up, so you learn the lesson. This is more difficult than it sounds because it requires you to be objective, and if you're like me, it's easier if it's 100% someone else's fault.
Which, of course, is never the case. So figure out your ownership, ask yourself why it happened and how you can do better next time. Let everything else go.
Understand the Alternative
We have two options. You can wallow in self-loathing or move past it. When I finally understood that I have a choice in how I react, I got my power back. GAME-CHANGING. If you don't move past your failure, your only alternative is misery. Seems like an easy decision when you put it like that, right?
Embrace Your Emotions
While you don't want to wallow, you're allowed to have feelings. Give yourself the time you need to be mad, upset, or disappointment. Recently, I watched the Ted Talk, The Gift and Power of Emotional Courage, and it's a powerful reminder that feelings are okay and necessary.
It's helpful to learn what you need to do to process your emotions. Because all emotions show up eventually, and you don't want to take it out on the people you love. Sometimes when I get worked up or angry, I go to a challenging fitness class. I just discovered a boxing class and can't imagine how many times I'll use it when I want to beat the crap out of something. Other times I want to be with my thoughts. I had a particularly disappointing day last summer and drove to the beach by myself for a few hours and came home feeling a million times better. Do something cathartic to process the feelings, don't keep them bottled up.
Focus On Something Else
Perhaps the most helpful way to process failure is to jump into something else. Doing so is a way to ensure you keep putting one foot in front of the other. When I think back to some of my most epic failures, they were over before I knew it because there was something else in the pipeline that needed my attention.  Work on multiple projects, have other commitments, and keep perspective by volunteering within your community or a local charity.
No One Cares
If you failure feels embarrassing, understand that no one is paying that much attention. Certainly, if you fail at something and need to make it right, do so immediately. But if you're worried about what other people think, you need to shrug your shoulders and be proud of yourself for trying.  It's been my experience that the only people with a lot of negative things to say are the same people who have never tried to do anything great in their lives.
Find Your Faith
You don't have to be religious or spiritual to find a little bit of faith in the universe. When I look back on my biggest failures, the ones I wanted so desperately to be successful, I not only understand where I went wrong but I can see how things tend to work out for the best. Every success and failure sets you up for your next step. Sometimes you're not suppose to go down a particular path. Other times you're suppose to learn a lesson and gain knowledge. But that doesn't mean that you won't go down a better path, or that you won't succeed the next time you try.
Join the conversation and let us know below in the comments how you cope with failure.
Have you entered to win our Year of Epic Giveaways for February? This month our contest is on Facebook, and we are giving away a bottle of Vintner's Daughter – the miracle face serum I swear changed my aging skin almost instantly. Head over to our Facebook page to learn more!