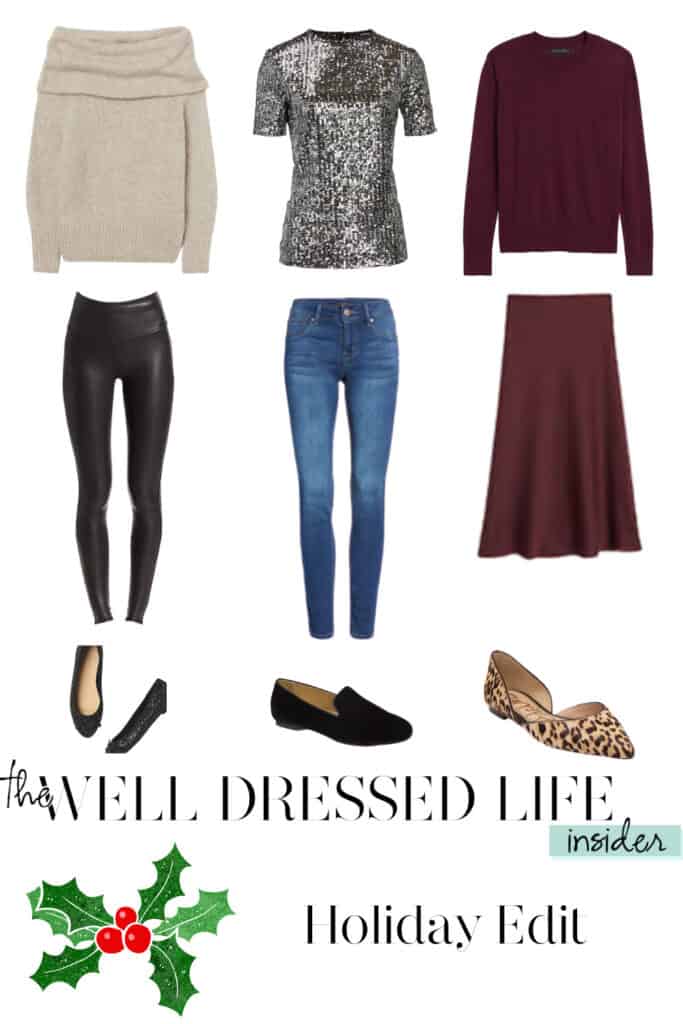 Even though our holidays may feel more low key than usual, that doesn't mean we should tone down our look.
This year, I want you to consider how you can zhush up your holidays-at-home outfits.
By adding texture, tonal combination and some sparkle, you can take pieces you already own and get dressed up with no place to go.
Cozy sweater + Slim bottoms + (optional) Statement Shoe + New Accessory
Burgundy Sweater + Dark Bottom + (Optional) Statement Earring + Flat
Favorite Black Pant + Sequin Top OR Silk Blouse + Statement Earring + Flat
Wrap Dress + Tights and Boots OR Sequin Flats + Statement Earring