Happy September Everyone!
The summer was great and all, but it's time for fall. Over the last three months I've been working on creating some new, better and fresher content to launch over the next few weeks. I'm excited to share what to look for with you today.
First up, our Wardrobe Challenge!
We host a free (totally free, we don't even try to upsell you on anything afterward) 4 Week Wardrobe Challenge every season.
Mark you calendars, this year it starts on Friday, September 20th over in our Private Facebook Group. (You have to be on Facebook in order to participate, this is the only way I can manage it given the number of participants.)
Each week you'll receive a new challenge, from editing your wardrobe, and getting it organized, to creating a shopping list and pulling together outfits. I personally walk you through the entire process I use to use with clients.
Why Facebook?
We use Facebook so I can post live videos and so you can share your thoughts, questions, and post pictures. The community we are building in that group is the best thing to come out of this site. It's filled with kind and supportive women who all want to look and feel their best.
I respond to every single question, host live Q&As, post sale alerts and great finds I think you'll love based on the conversations we have on the board.
All of the Challenges and the Pre Challenge Prep Work will be shared over on Facebook.
To make this year even more interesting, we will be offering a series of giveaways and a prize at the end. Stay tuned for more details!
More Depth of Content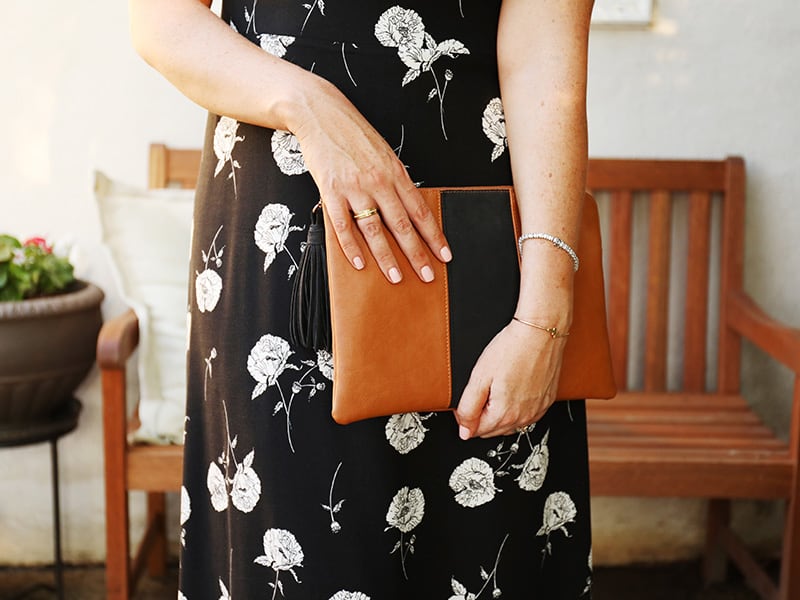 This site is a mix of style tips and tricks, beauty finds, motivation and inspiration. If you're new to the site (welcome!) you can learn more about me here. I do share personal posts because creating connection with our readers is my priority. I also love learning about you so please continue to share comments below and and on our social platforms. I can't image creating a business that only focuses on consumerism. And, if you don't like the personal stuff, I'd probably opt out now:)
In addition to more thoughtful content, we have two more style focused series coming your way!
Capsule Wardrobes
Last year we launched our first every seasonal capsule wardrobe picks. In it, we featured items, all moderately priced (some even lower), from mainstream retail in all sizes and you LOVED them. I couldn't believe it – and you've asked for more.
This year we have two capsules launching the first week of October, one for work, and one for casual, with lots of cross over opportunities between the two.
The Style Six
Finally, TOMORROW, we launch a new monthly series called The Style Six. On the first Friday of every month, I'll curate six pieces that make an outfit AND break apart to help create other outfits. Each collection will feature at least one basic and affordable trend. We'll then I'll use them throughout the season in other style posts to inspire you to wear the pieces you already own.
Remember, the idea behind all of our style posts is first to inspire you. Maybe you have a piece in your closet already, perhaps you find something similar while out shopping that works better for your body type and budget, or you buy it directly from our links.
Whatever the case I want you to be excited about getting dressed, feel confident in your choices, and, most of all, feel like your very best self, every day.
Let me know your thoughts in the comments! I'm so excited for the new season, can't wait to hear from you 🙂