This year has been a whirlwind, filled with so many changes and challenges. From creating an updated business plan and expanding our team in 2020 to almost finishing our renovation while adjusting to life with a brand new baby, the past 12 months, for my family, is one for the books.
It's so easy in the hustle and bustle of our daily lives to forget to take a minute and see our good fortune and how far we have come.
I started my first business in 2006 when I found out I was expecting our oldest, Maddie. Never in my wildest dreams did I think it would last 13 days, let alone 13 years. My original plan was to build something that would allow me to have the career I wanted and be the kind of mother I always dreamed of being.
Today, all those years later, I finally feel like I am doing both well. "Well" is defined as feeling exhausted and frustrated and in over my head, but generally pretty okay most of the time 🙂
I'm only just starting to feel like all the crazy sacrifices I made early on were worth it. And while the business has evolved in ways I never considered (I thought being a blogger was the worst idea ever), it's worked out better than I imagined.
So I want to say thank you. A big, huge thank you to my readers. For reading my daily content, commenting, sharing, telling your friends, sending lovely notes of gratitude and encouragement, joining our community on Facebook, contributing, asking questions, liking, and following.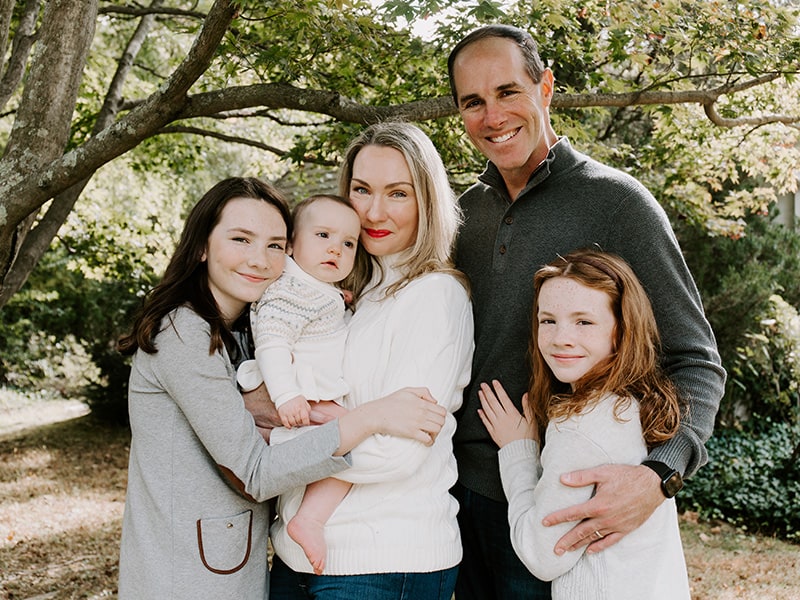 I was not supposed to be a writer. I don't think it's one of my strengths; it's often difficult to articulate and organize my thoughts into something concise yet meaningful, and it probably takes me much longer than the average person to complete a simple post.
I was also not supposed to ever publish pictures of myself in outfits. Having a photographer take your picture and then actually putting those pictures out there for all to see is a horrifying thought. Starting to do it at almost 40, for me, feels ridiculous, but here I am, posing like a goofball.
It's funny how life works out. I always felt like hiding behind the scenes was the best fit for me, but everything started to get better and bigger when I put myself front and center. And while it's still outside my comfort zone, your kindness and encouragement have made it a little easier to keep it all going.
So thank you from the bottom of my heart. Whether you have been reading since the beginning or just stumbled on this site recently, I do not have a business without engaged readers, and for that, for you, I am most grateful.
I wish you all a wonderful Thanksgiving and start to the holiday season.
We're taking tomorrow off, but I'll have a roundup post on Friday so you can take advantage of some fantastic deals, including can't miss discounts on some reader favorites, must-haves for the season, and great gifts.
Stay tuned.
xoxo, Meg