A statement coat is transformative. If you want to feel strong, powerful, chic, or turn around a bad mood, reach for your favorite coat.
Coats are one of my weaknesses. Back in my twenties, when I was starting my career as a retail buyer and spent money like I had it, I could not resist them and amassed quite the collection.
It's comical to look back and realize I would be wearing some beautiful coat with darts, trim, and a fabulous collar, and Bri would be in a hoodie.
I had so much fun with clothes back then. Every day was a reason to get dressed up.
We focus so much on better basics and classic functional pieces, but what's a wardrobe without some personality? One of my intentions for this year is to return to my roots and enjoy getting dressed, much like I use to. And statement coats are a great place to start.
To this day, they still elevate my mood and my outfits, but I'm smart enough to know how to spend (and save) money. And you can spend a lot on them if you so choose, but since, for most of us, there is only so much to go around, I kept today's options to under $200.
So let's take a look at some of the best statement coats, currently on sale, for prices that won't blow your whole budget but will infuse some personality back in your outfits.
Faux Fur Trim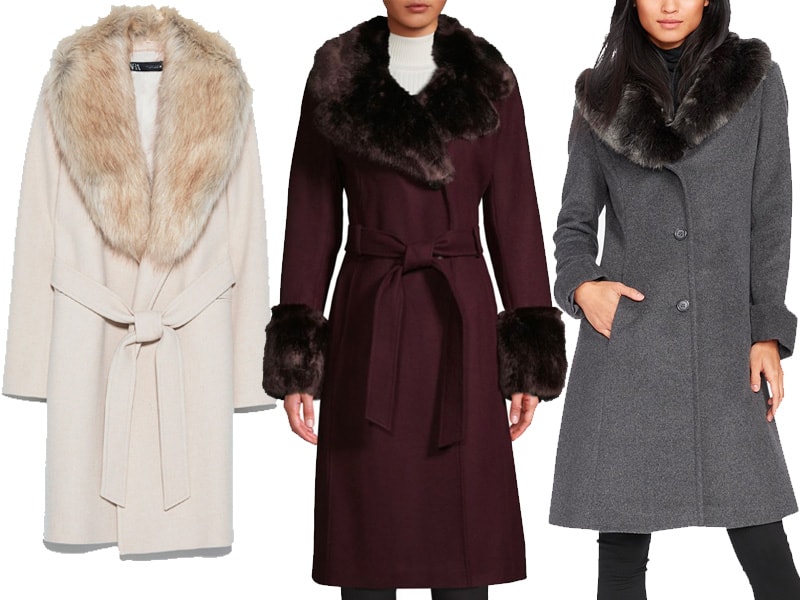 One, $199 | Two, $120 | Three, $190
I love a fur trim coat. L.O.V.E. I feel like a queen in them, which is nice because no one's life looks less like royalty then mine currently.
First up: this coat from Zara. This is what I bought for myself (see below). It's neutral and flattering, obviously goes with anything, and you can remove the collar … not that I would ever consider it.
This glam burgundy coat is a little over the top, with its matching fur trim sleeves. The length is great for skirts and dresses. It's available in X-Small – X-Large, also in black and grey.
For something more every day appropriate I like this Lauren Ralph Lauren coat with simple fur trim around the neckline and a pretty princess cut. You could wear it to work or the weekends seamlessly.
Plus size? Try this DKNY coat on sale for $180.
Teddy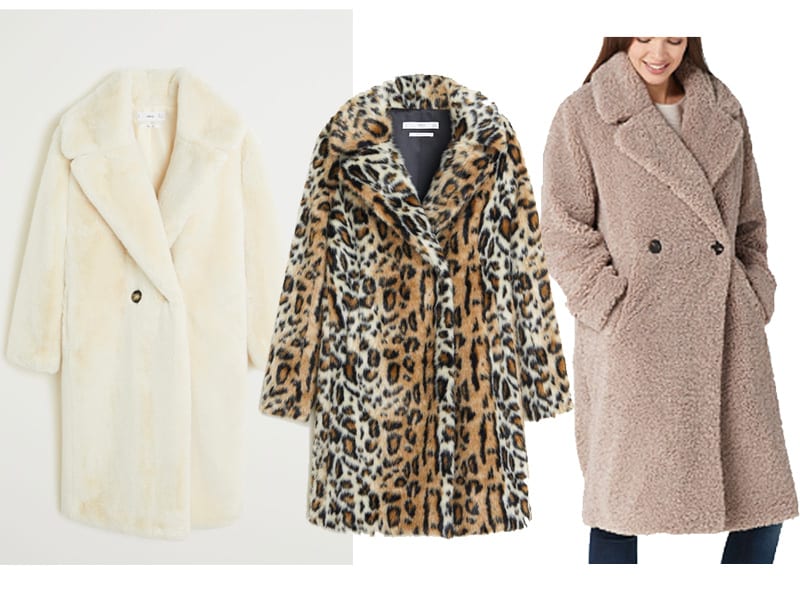 One, $200 | Two, $80 | Three, $129
The trend-right teddy coat give a modern day Margot Tenenbaum-vibe. They are great for dressing up for a night out, a true "fun fashion" piece. I like them with skinny jeans and heels, or our favorite faux leather leggings. They feel lux and a little whimsical at the same time.
This ivory fur coat from Mango is so stunning, especially when paired with other neutrals. Another Mango option for under $100 is this leopard print coat. Keep what you wear underneath black, or go with jeans and white tee so the pattern can be the focus.
In general Mango has a fantastic plus size department because they focus on real style and proper fit, because plus size women still very much have a shape that should be highlighted.
This dusty pink coat looks like something you'd see in a style pic on Instagram, but brace yourself. It's by MARTHA STEWART ON HSN. It's a topsy-turvy world ladies, but I really like it. Also in black, up to a size 3X.
Plaid
One, $143 | Two, $227 | Three, $114
There's something about a plaid coat that just makes my heart soar. It doesn't matter what you wear underneath – but my go-to of a simple sweater, jeans and boots is really all you need. The only problem is at some point, you might have to take your coat off.
For under $150 on sale, you can mix fur and plaid with this Sam Edelman jacket on sale at Nordstorm. Like a menswear look? Opt for this Lauren Ralf Lauren 3/4 length coat. It's a little over our $200 budget – but worth it.
As I was researching options, I had to do a double take on this Jones New York belted long coat, it's chic and sophisticated and looks like it should cost more than $114. It's stunning piece for work, or a more formal occasion.
A lovely plus size option is this grey and black long coat at Nordstrom Rack.
Petite? For a little under $250 this Ann Taylor coat is beyond adorable.
Bold Color
One, $119 | Two, $128 | Three, $187
If you have your basics covered, consider a bold coat. Like this pink double breasted topper from ASOS. For a classic combination, Boden did a red longline coat with a detachable leopard collar that has major staying power for years to come. Available in missy and petite.
Finally, J.Crew's Italian Wool top coat comes in five colors. I picked "split pea" because it's so fresh and cheerfull. I love it over boyfriend jeans, or paired with navy dress pants. Don't forget, J.Crew offers an incredible size range, including petite, plus and tall.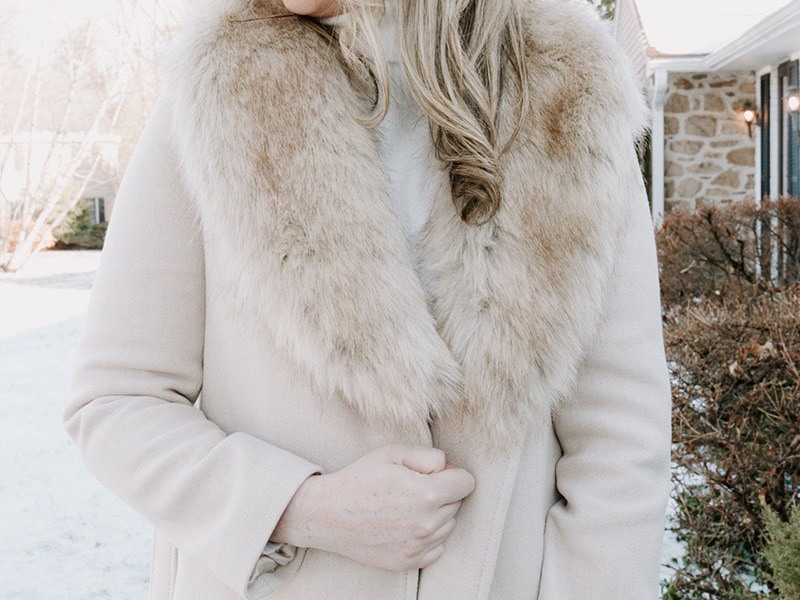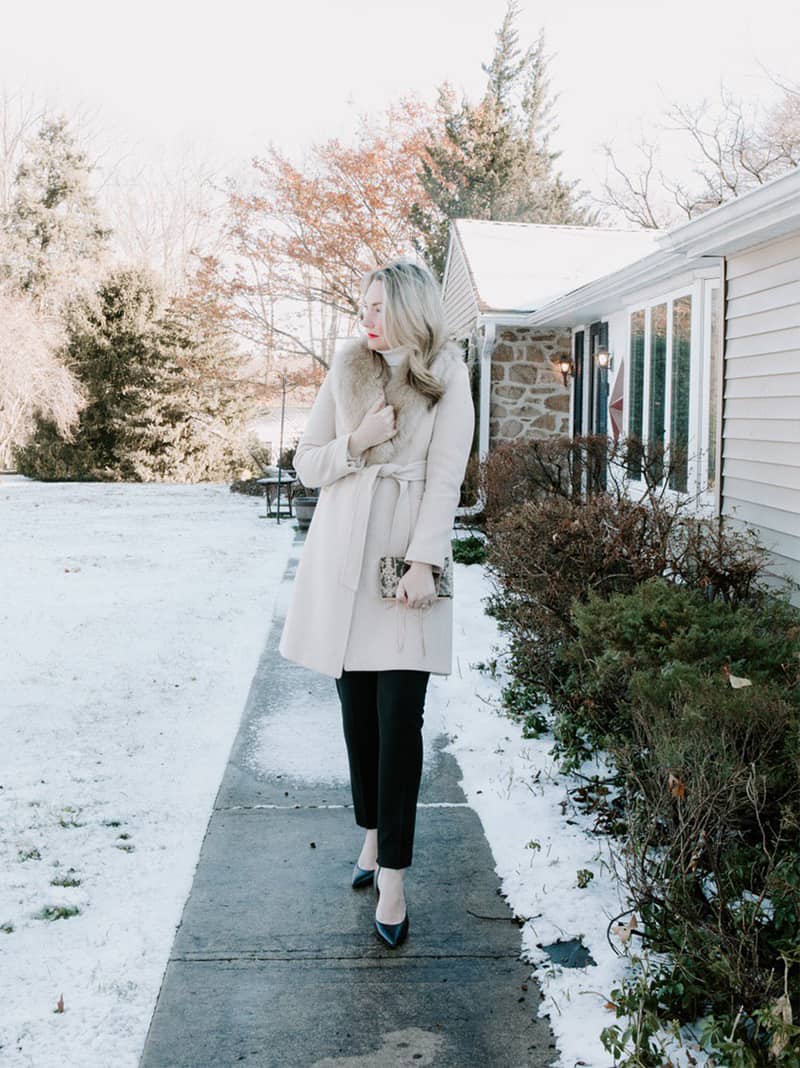 _________________________________________________________
Our content is not sponsored or paid for by brands or retailers in any way. Recommendations are based on personal experience and my time working with women as a stylist and wardrobe consultant for over a decade. Some links are affiliate links, which means if you purchase via our site, we receive a small commission.
If you enjoy our content and would like to help us grow, please consider following on Instagram and join our Private Facebook Group to access more advice and exclusive in-depth conversations with other like-minded women.