At this phase in my life, my go-to fall outfit is a pair of jeans and a cute sweater.
I rarely go anywhere the requires more than that.
But I still want to look and feel pulled together.
Recently, I ordered a few new styles for an upcoming trip I have to Boston that I thought I would share.
The price on all of these are reasonable (starting at only $25), with options in a full size range, in fabric blends to meet everyones needs.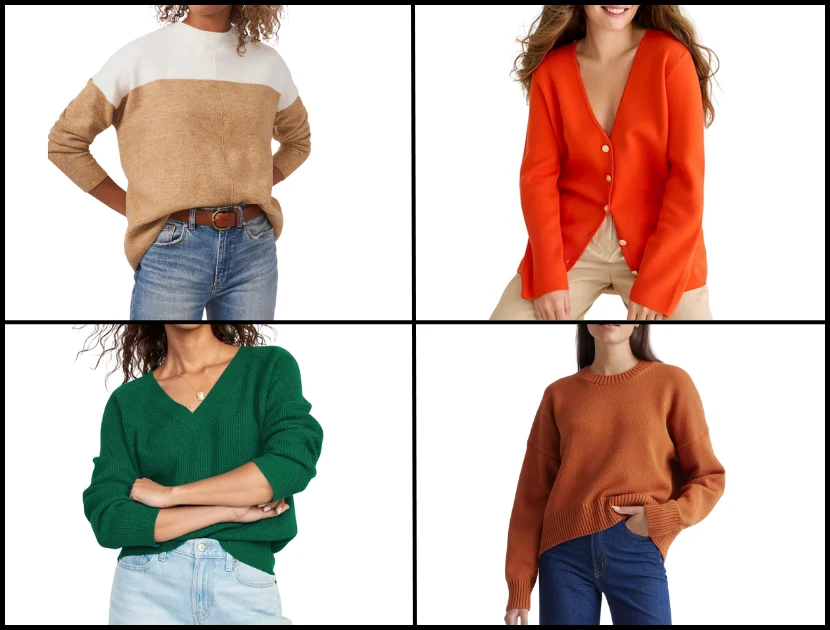 Extend Shoulder Colorblock Sweater
I love the color block style of this sweater from Vince Camuto.
You have your choice of ten different color options, I went with the white and tan and am considering the navy combination.
Available in XXS – XL size down one as it runs big.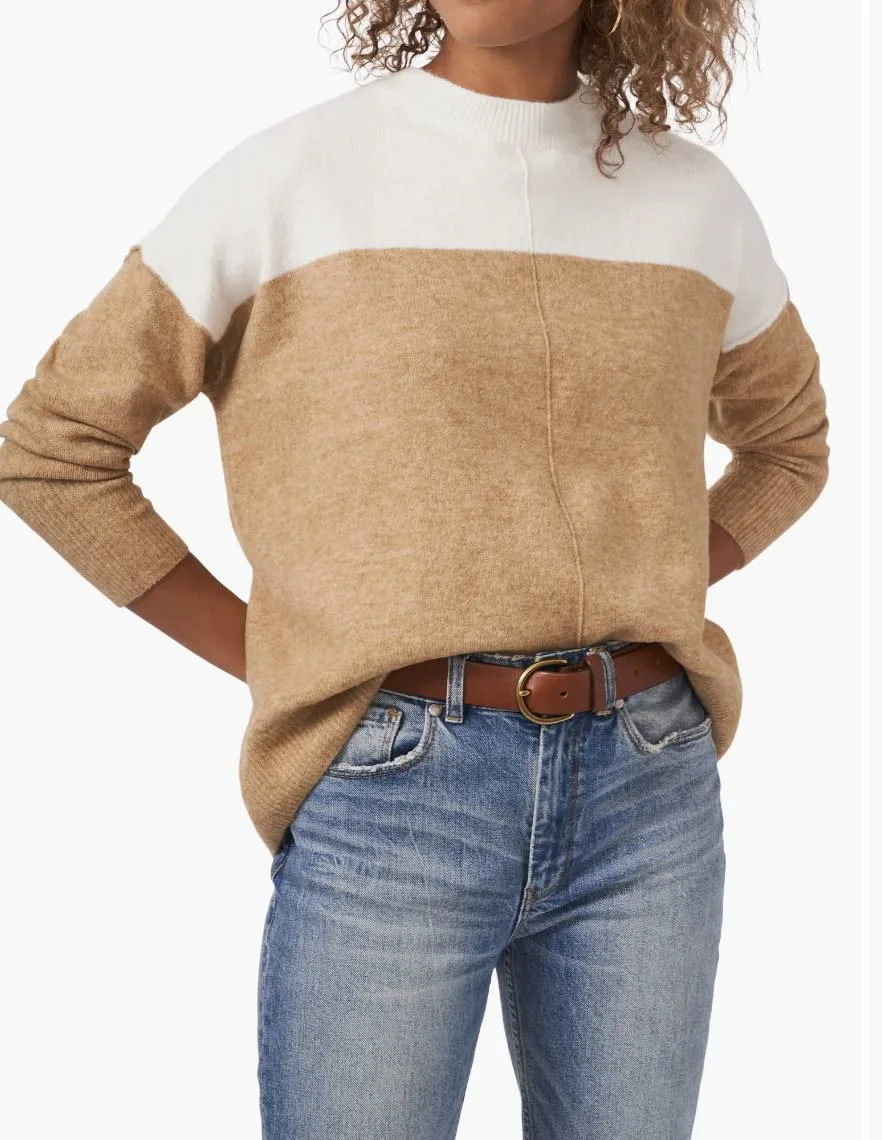 Giselle V-Neck Sweater Blazer
There are so many cropped sweaters and cardigans in stores right now that I feel like I need to scoop up all the ones that hit a bit longer.
And I really like this cotton and merino blend option from J.Crew, available in sizes XXS- 3X on sale for $79.50.
I bought the "bold red" which has an orange base. Also available in brown, taupe, black and you can pre-order a striking white with black trim style.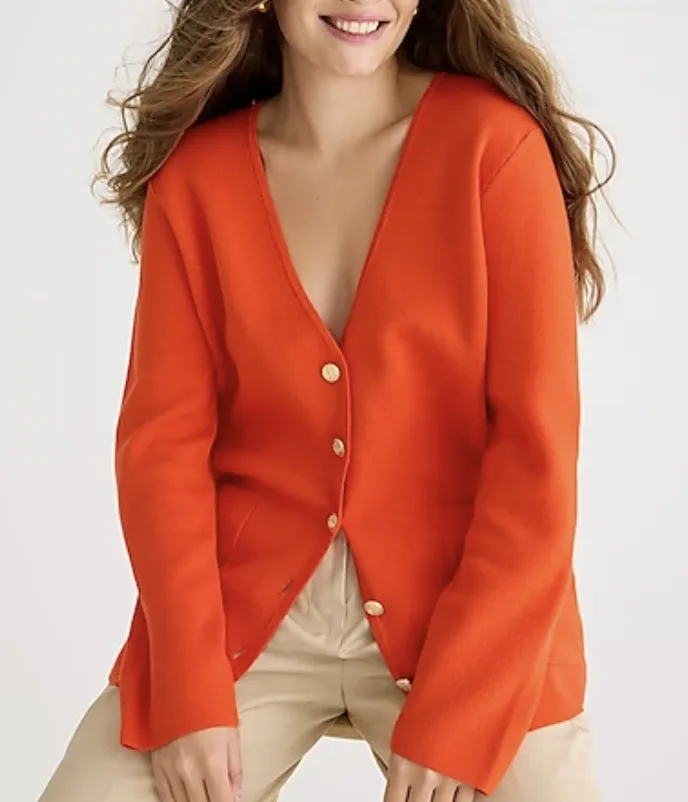 2
Giselle V-Neck Sweater Blazer
J.Crew
$79.50
SoSoft Cocoon Sweater
If you can't or don't like wool, now is when you want to grab cotton blend sweaters.
Like this v-neck option from Old Navy that is on special for $25.
Available in a sea of colors, I adore the green, in petite, regular and tall sizes in XXS – 4X.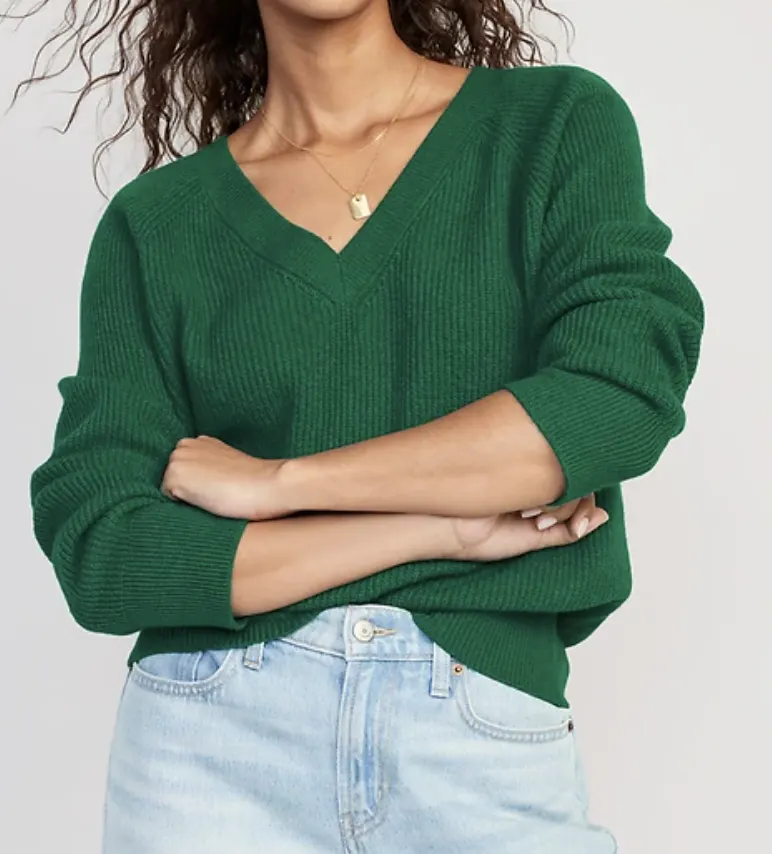 3
SoSoft Cocoon Sweater
Old Navy
$25.00
100% Organic Cotton Boyfriend Crew Sweater
Finally, I love the knits from Quince. I only feature them occasionally because their sizing is still limited, which is annoying.
I ordered this cotton boyfriend sweater, to wear with jeans and a fall coat to go on some college tours with Maddie next week (sobbing).
It's oversized by nature, but I ordered up one because I find their sizes run small to start with. Again, why I don't feature them frequently.
Available in several gorgeous colors, I went with the rust color below, in XS – XL, for $49.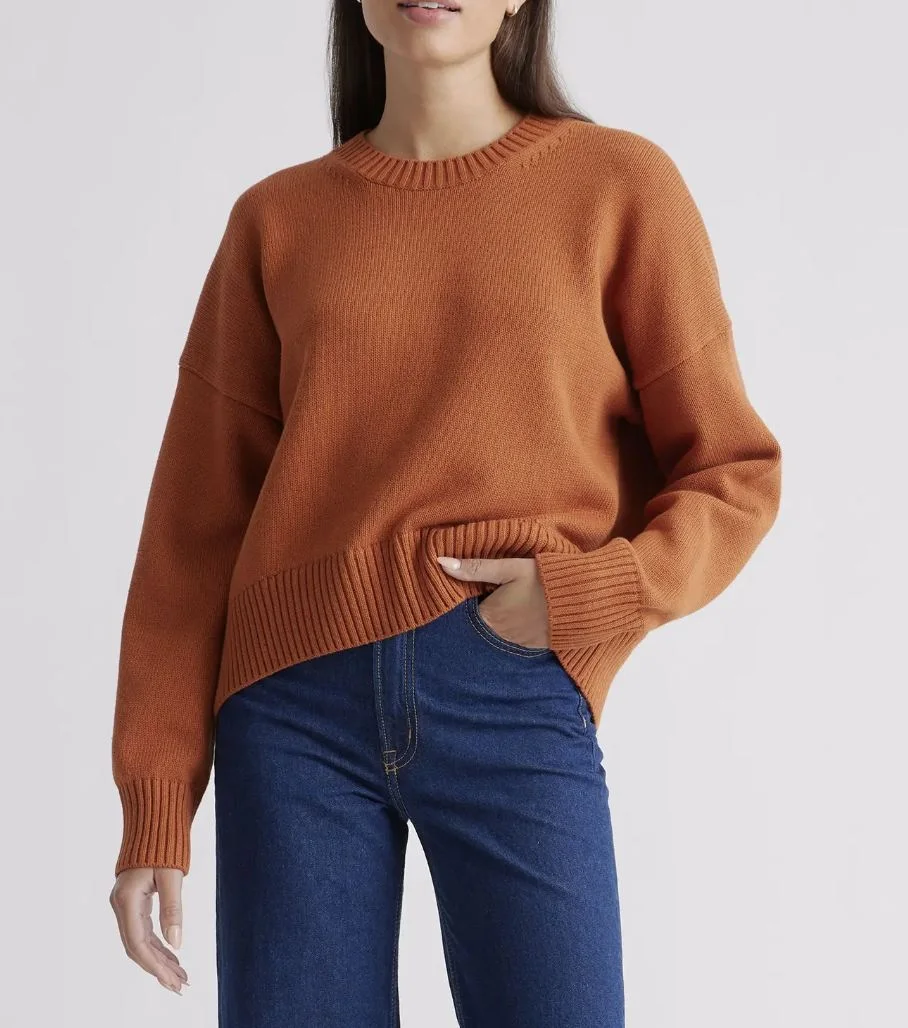 4
Organic Cotton Crew Neck Boyfriend Sweater
Quince
$49.99