In the last four years, I had a baby, turned forty, and lived through COVID, so my body took a big hit.
I'm finally getting back to factory settings, settled enough to start rebuilding some wardrobe pieces. I still have a ways to go, so I don't want to go crazy, but I believe in dressing the body you have well so you feel confident in your clothes.
You may feel similar, like you need a refresh of those pieces you don't wear daily, but you're happy you have when you need them.
So over the next few weeks I'll be sharing some updated pieces in a range of sizes to check off your list of classic staples, starting today with an update little black dress.
An Updated Classic Little Black Dress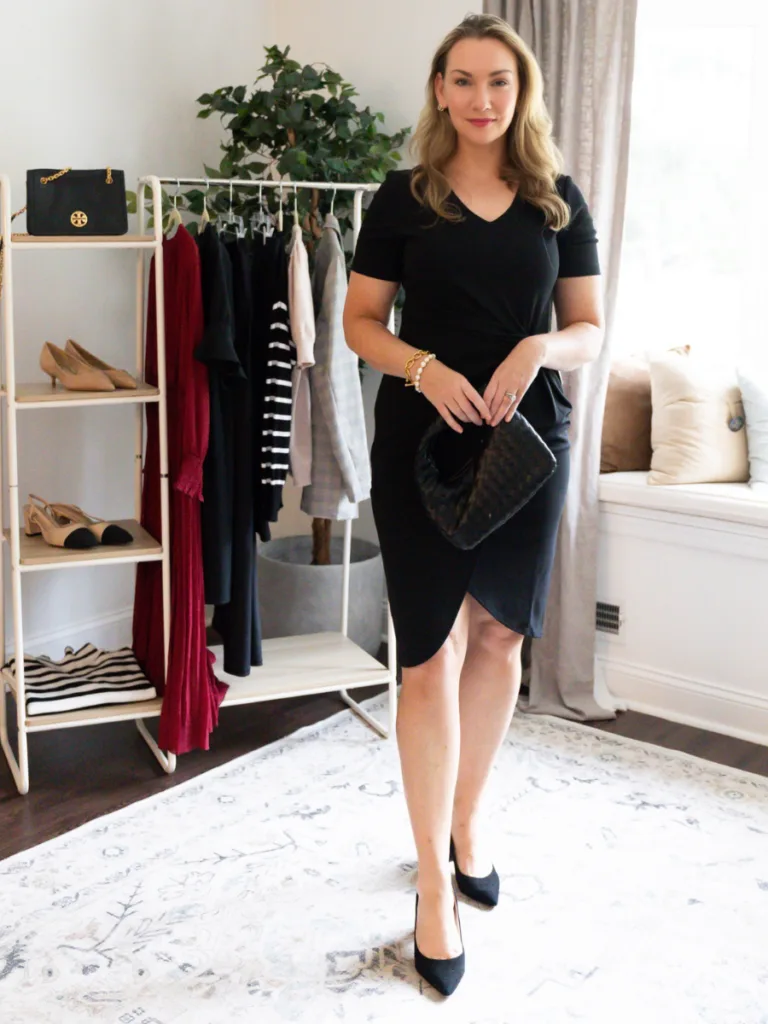 This dress from Tahari ASL is a real winner.
It's one of those dresses that will work on a lot of body types, with a few universally flattering elements.
The v-neck and side knot detail help bring the eye in and define the waist, which helps balance the body.
I am a rectangle with curves, so my shoulders and hips are proportional, and I don't have a well-defined waist. So all these details help give my shape a long line.
The sleeves are nice, just the right length and I like the high hem in the front, help the look feel light.
If you have an hourglass shape, pick a size that fits your widest measurement and have your waist tailored in.
Pear shaped? Consider sizing up one and have the top tailored.
The key to a good fitting dress is to stop expecting everything to fit perfectly off the rack. Being open to tailoring gives you more options.
Another option is this knee length sheath from Banana Republic Factory, in sizes regular, tall and petite in sizes 0 – 20 for only $55.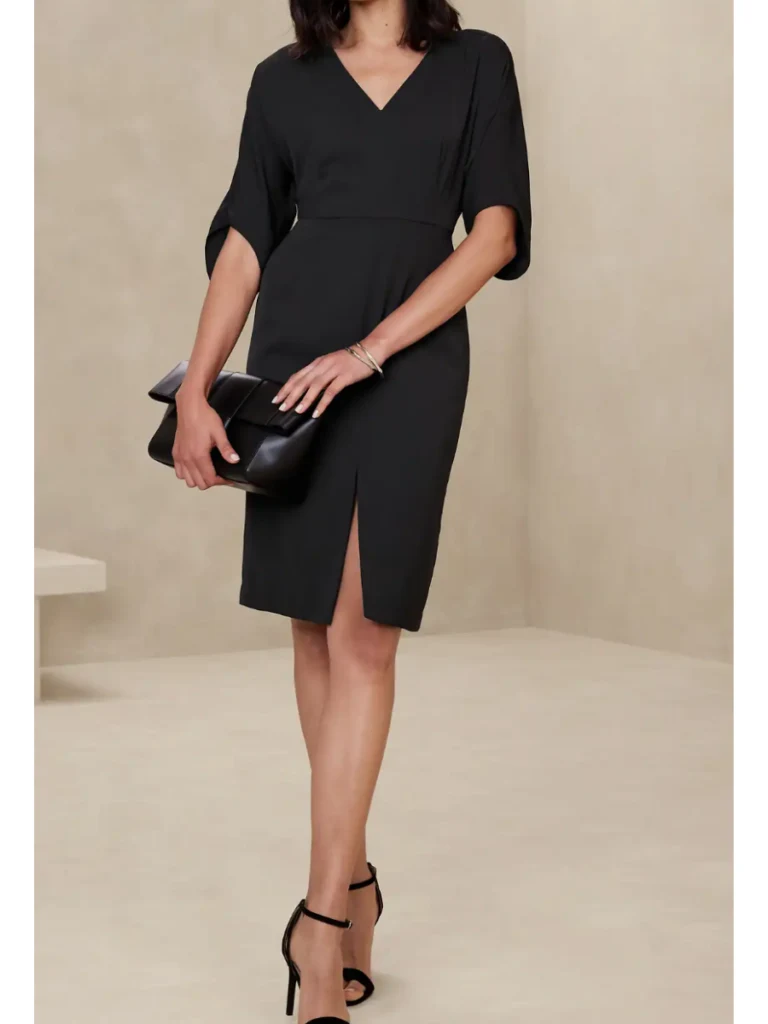 This is similar to the featured dress, with a defined waist, and a slightly longer sleeve.
Either style is a lovely option that can be worn three- for seasons a year, depending on where you live. Perfect for anything from a work dinner or corporate event, to a dress-up dinner out or conservative holiday party.