Most of the trends we see this Fall, at least for me, are a snooze fest.
I did 90's style the first time around when I was a cute little thing, and I killed it.
Today, while it's fun to watch my 14-year-old daughter put her unique spin on it, it also highlights how wildly impractical most styles are for the over-40-crowd.
If you're like me, you spend your weeknights driving kids around to various after-school activities and weekends on a sideline somewhere, and your calendar of social engagements don't require a bias-cut slip dress or crop tops and flare jeans.
And that's okay.
I spent years flying all over the country for work, and by the time I wrapped up that part of my career, I was ready for life to become more home and family-centered.
One year, I even missed Halloween while my kids still required help getting into their costumes because I had to fly to LA.
That was the beginning of the end of my road-warrior chapter.
These days, I try to relish the fleetingness of home life.
I may be bored out of my mind waiting for practice to end, but I also love the 15 minutes I get with my girls in the car on the drive home. Our mornings might be chaos, but they crack me up as they stumble out the door to school. I know I will miss all the mundane tasks and activities that come with having a young family.
So life might not be glamorous in any way right now, but it sure is happy.
And one trend I can get into is old-school 90's brands making a comeback. Because while I'm not recreating the Delia's catalog, I can get down with some stylish and sporty sweats.
Enter Champion into the chat.
Champion is Back, Here's What I Bought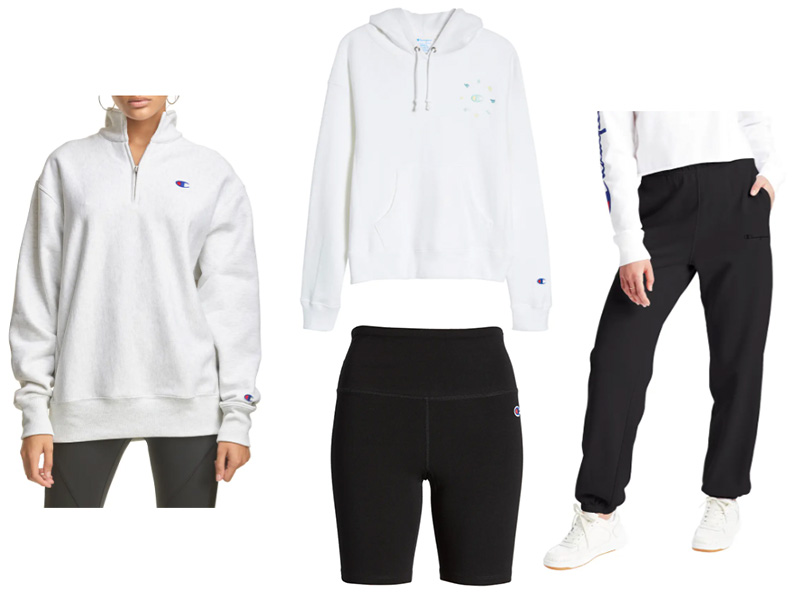 I ordered everything from Nordstrom, and now I'm ready to be comfy at home for the remainder of the year.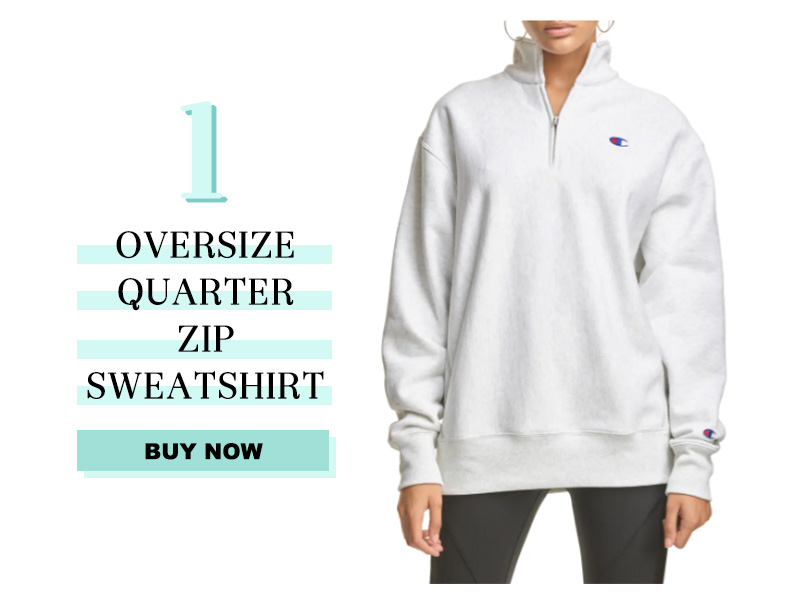 Oversize Quarter Zip Sweatshirt, $65
This oversized sweatshirt is my favorite item I ordered. It's well made and super soft and cozy. I wear them with my Zella Live-In leggings or the Champion 7″ bike shorts below.
Buy your true size, available in XS – XXL, in grey, black or white.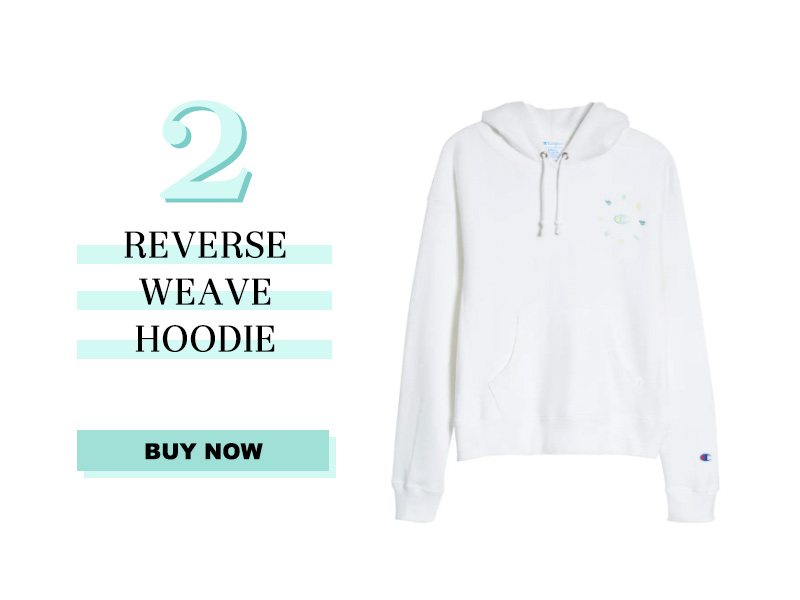 Reverse Weave Hoodie, $65
This hoodie is ideal for rolling out of bed and running to the gym early in the morning or sitting at an all-day softball tournament on the weekend.
The logo is cute and subtle, and if you want to make this an outfit, you can grab the matching shorts here.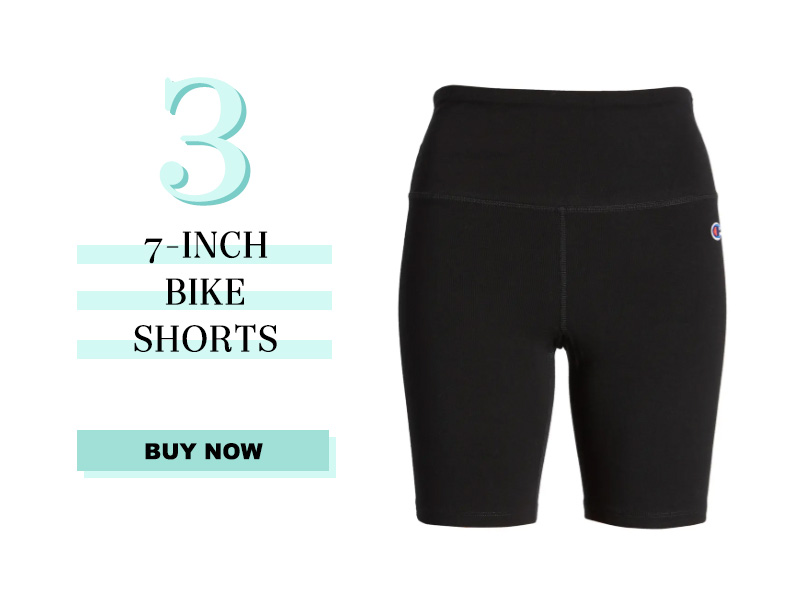 7-inch Bike Short, $35
Last year, I would have bet money that I would never, ever wear a pair of biker shorts. Now I own three pairs.
I like this pair especially because of the length and over all quality. They are not too tight, but also don't stretch out too much.
I wear them around the house with my half-zip, and, more practically, for work outs.
Available in sizes XS -XXL. Runs true.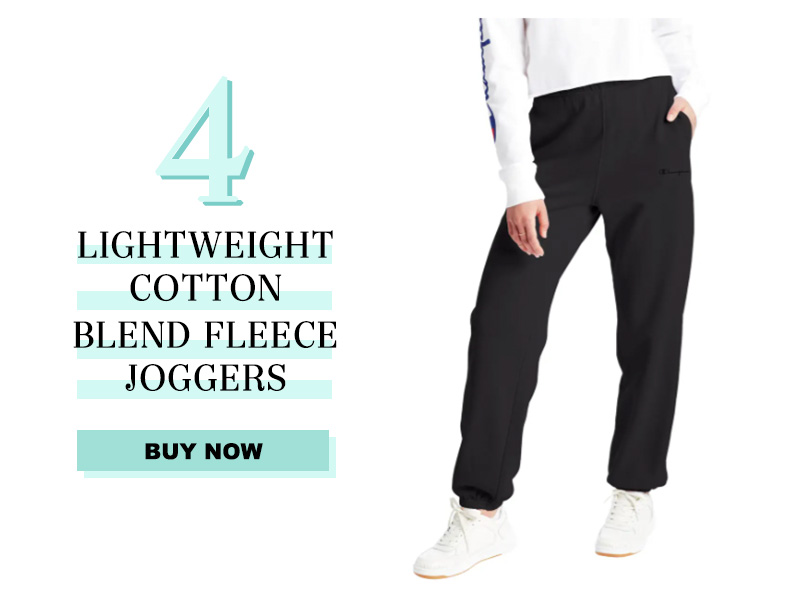 Lightweight Cotton Blend Fleece Joggers, $55
Ok, here's the thing with these bottoms. They are more like sweatpants than joggers, so don't let what they are calling them confuse you. Most joggers we feature are slimmer cut and polished. These are like traditional, old-school sweatpants, and I am here for them.
We have a family ski vacation planned for right after Christmas, and I'm packing these to change into after a long day on the slopes.
Our Style Content is Inspired by Our Readers
Our readership inspires all of our posts and this post is not sponsored or paid for by the brands or retailers featured.
Recommendations are based on my experience as a personal stylist and wardrobe consultant for over a decade. I worked with busy, down-to-earth women who wanted to look chic and feel confident but were often confused by so much of retail.
Some links are affiliate links, which means if you purchase via our site, we receive a small commission.
If you enjoy our content and would like to help us grow, please follow on Instagram and join our Private Facebook Group to access more advice and exclusive in-depth conversations with other like-minded women.
Learn about our mission to help women look and feel their very best, every day, here.
Sign Up for Daily Content and Receive Our Free Classic Wardrobe Checklist