This content has been archived. It may no longer be relevant
I first discovered Nic + Zoe over ten years ago, as a personal stylist just starting out. Initially, they weren't my favorite brand. I found the designs and overall feel frumpy and nothing special. But the brand has evolved into a surprisingly fabulous resource, with size inclusive offerings, fresh styles and wonderful layering pieces.
About Nic + Zoe
Lead by a mother and daughter team, Nic + Zoe started in 2006. Their initial offering was knitwear. Since then, their catalog has expanded to cover every category in all sizes. You can purchase directly from their website, or at stores like Nordstrom and Saks Fifth Avenue.
Despite being sold at better department stores, their prices are extremely reasonable for the quality, and you can always pick up a few items on sale. Nordstrom Rack often has a large sale selection.
Regarding sizes, they fit like Talbots, so either buy your true size, or size down one.
Inventory in general is already starting to become limited across all stores and brands, so for this post, I have multiple links to different stores to give you the most access to an array of sizes.
Brand Spotlight: Nic + Zoe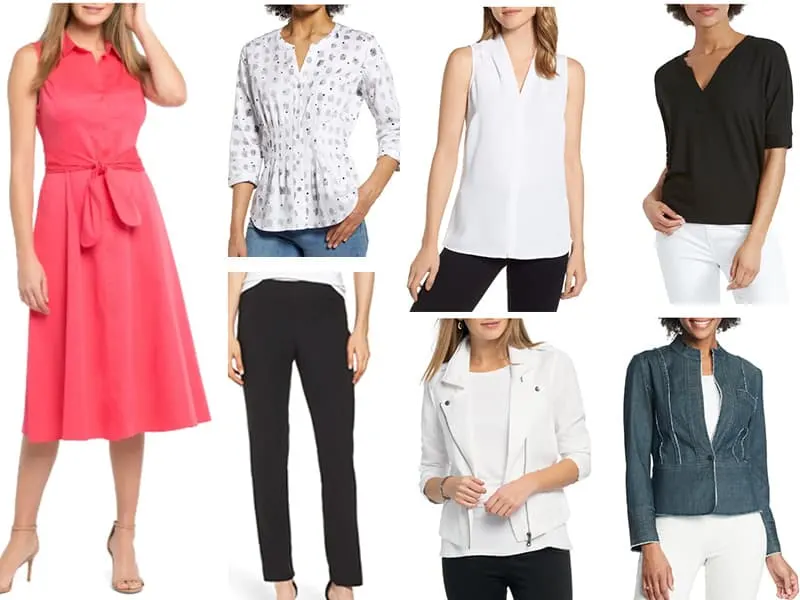 In our Brand Spotlight series, I highlight a brand offering options that work well for our community. As always, these posts are not sponsored.
Of course, I don't love everything. Like all brands they have a very specific look. Below are my favorite current items, that mix well with pieces we've featured here from other labels, and things I know you have hanging in your closet.
Linen Biker Jacket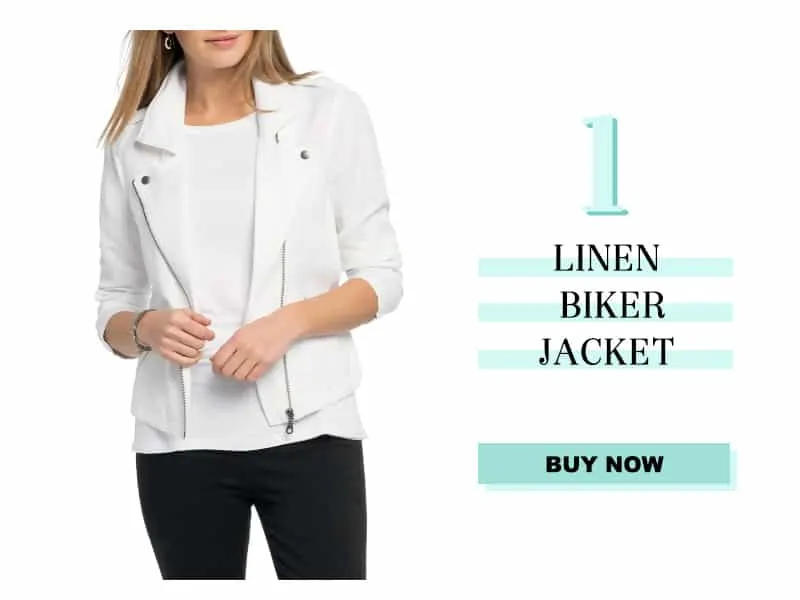 Linen Biker Jacket, $188
Here is a gorgeous, lightweight layer is perfect for a chilly office or a day of travel. Wear it like a cardigan over a matching white tee or tank and pair it with any bottom from a simple black ankle pant to a print skirt.
This is already limited in sizes. Most sizes are still available at Neiman Marcus (and you can take an additional 25% off). There are some petite sizes left at Nordstrom and Zappos has a selection including plus.
Denim Jacket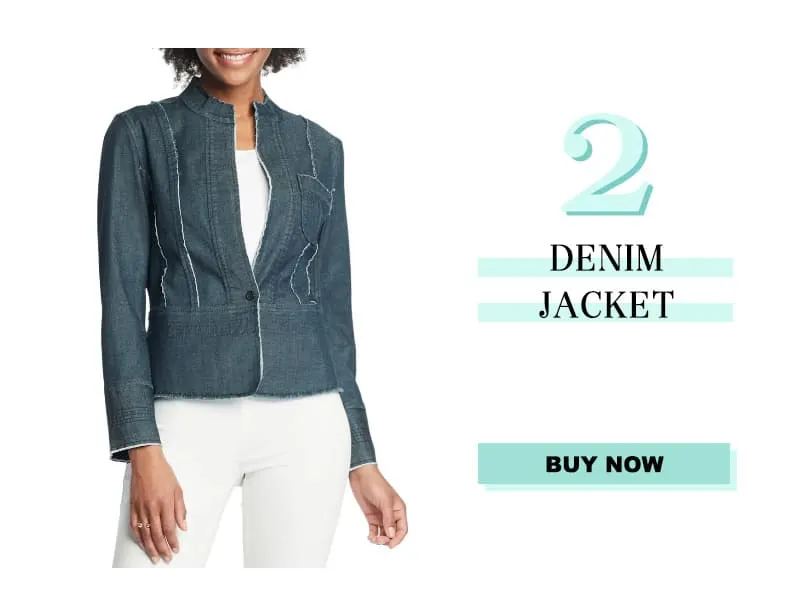 Denim Jacket, $158
Many Nic + Zoe pieces remind me of something you might find hanging in the Lafayette 148 department; only these prices are so much better. Like this novelty "denim jacket." This isn't the kind of denim jacket we regularly feature; this is a fun statement piece.
Bloomingdales has a full regular size selection.
Nordstrom has plus size options here and a selection of petite sizes here.
Straight Leg Pants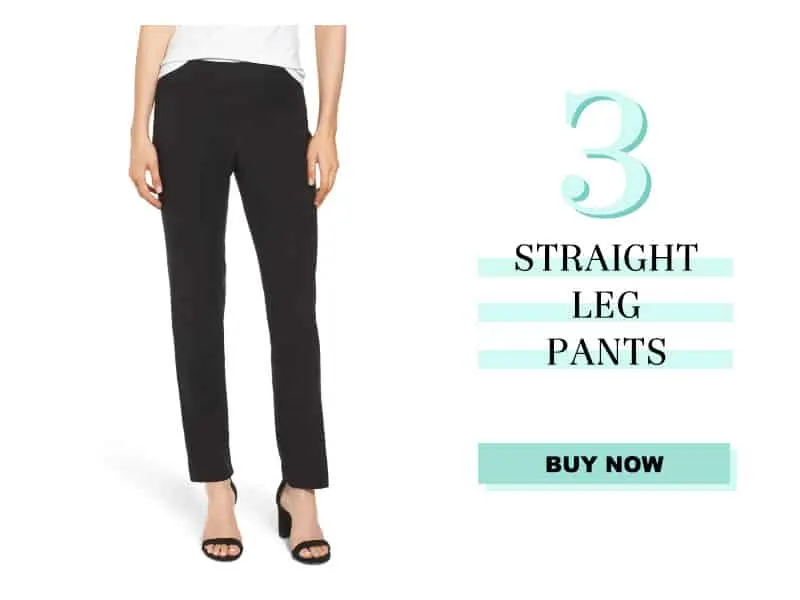 Straight Leg Pants, $80
Just a great pair of classic black straight leg pants in a stretch material on sale for under $100. Available in petite and regular at Nordstrom, and plus size at Bloomingdales.
Button-Up Shirt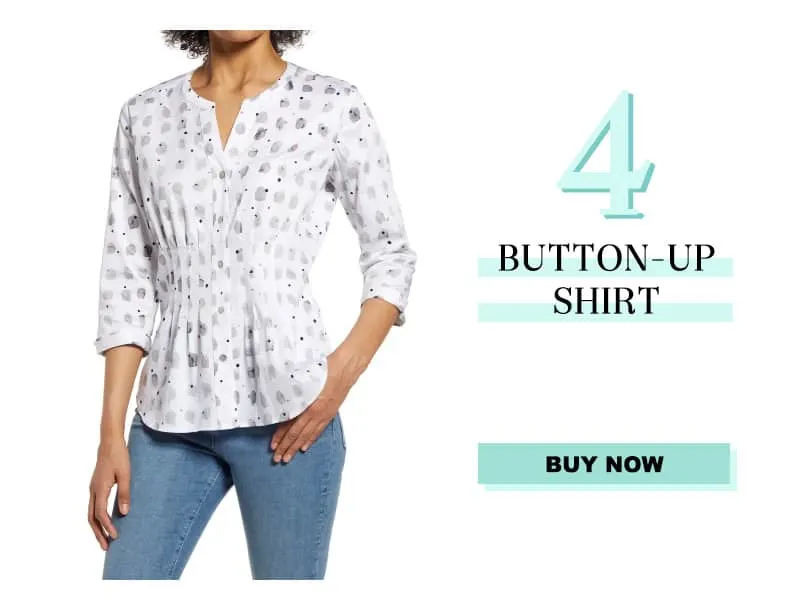 Button-up Shirt, $148
I love the modern polka dot pattern and nipped in waist of this simple, summer button-up shirt. It looks lovely with jeans or shorts, available at Nordstrom in sizes XXS – XXL.
Day to Night Top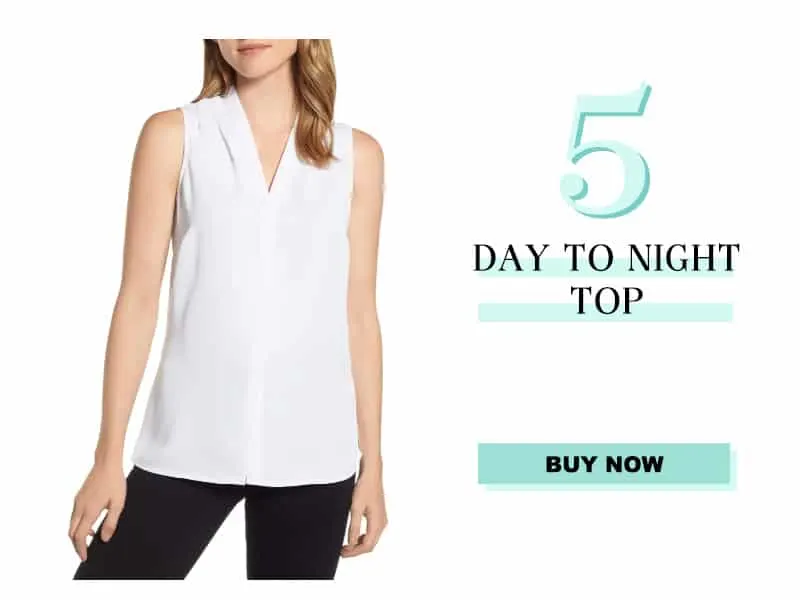 Day To Night Top, $88
Nic + Zoe has a FANTASTIC selection of layering pieces, like this day-to-night top in white, black or navy. You can wear this under a blazer for work, and with anything on the weekends. Available in regular and petite sizes here, in plus size white here, and plus size black here.
V-Neck Top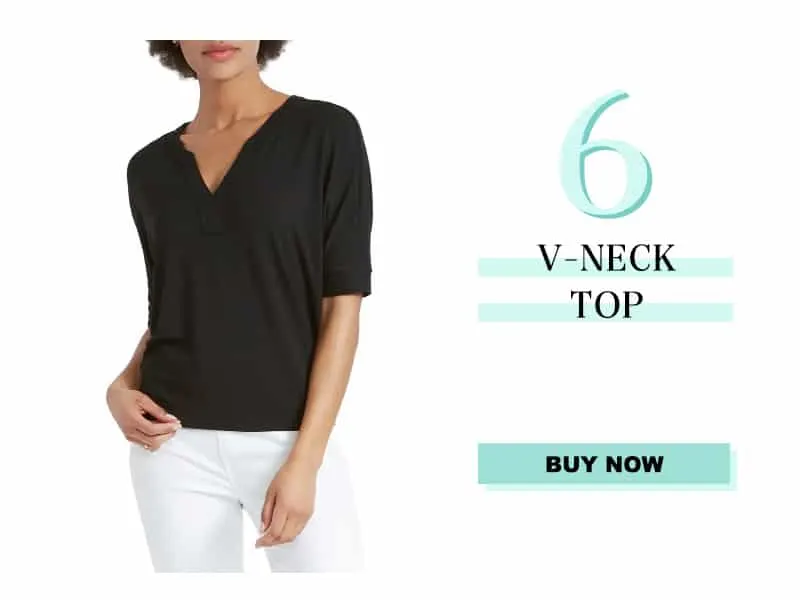 V-Neck Top, $128
For all our readers that prefer a summer top with a decent sleeve, this one is for you. This easy v-neck top, again, goes with everything. Wear it instead of a tee shirt for a more polished pulled together outfit. Available in XS – XXL here.
Shirt Dress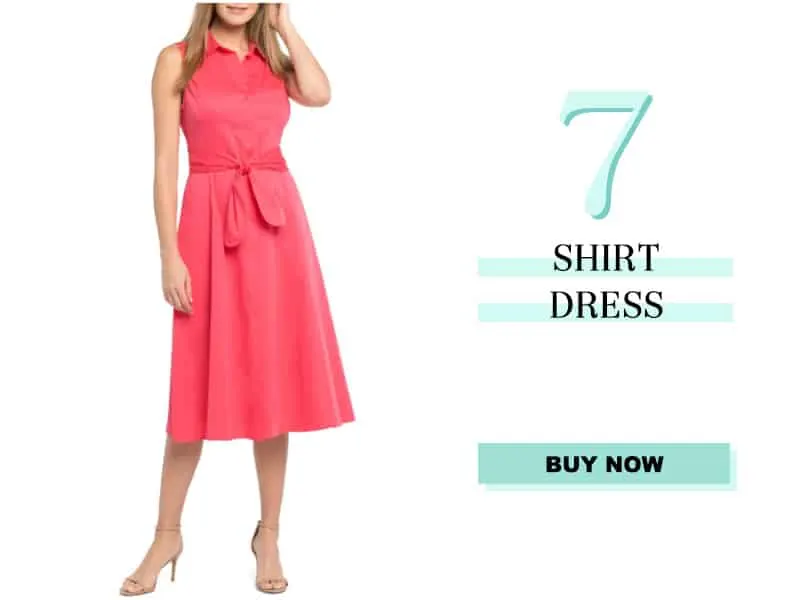 Shirt Dress, $113
Finally, I adore this shirt dress for spring and summer events, like outdoor parties or graduations. It is gorgeous but will be too long on most, so give yourself time to have it hemmed to either the very bottom or very top of your knee and pair it with a neutral-to-you pump or wedge.
Sizes are limited here too, Nordstrom has the biggest selection.
Our Style Content is Inspired by Our Readers
Our readership inspires all of our posts and is not sponsored or paid for by brands or retailers.
Recommendations are based on my experience as a personal stylist and wardrobe consultant for over a decade. I worked with busy, down-to-earth women who wanted to look chic and feel confident but were often confused by so much of retail.
Some links are affiliate links, which means if you purchase via our site, we receive a small commission.

If you enjoy our content and would like to help us grow, please follow on Instagram and join our Private Facebook Group to access more advice and exclusive in-depth conversations with other like-minded women.
Learn about our mission to help women look and feel their very best, every day, here.
Sign Up for Daily Content and Receive Our Free Classic Wardrobe Checklist