The real savings you'll find durning Cyber Weekend is in speciality brands.
Brands that focus on one category, do it well and don't over use promotions.
Instead, these brands sell at their retail price 90% of the time, and once a year (give or take) offer savings to their customers.
So their sales are actually special.
Today, I went through our favorite speciality brands, like Julie Vos, Mejuri, Birdies, etc, and found the best of their inventory on sale.
These saving will end on Sunday, some will go through until Monday and then that's it until next year.
And don't forget, this weekend we are rounding up the best sales from all over.
Yesterday we featured Nordstrom, tomorrow we'll highlight from our top mainstream brands like J.Crew, Ann Taylor, etc and for Cyber Monday, it's all about Amazon.
Julie Vos

I wait all year for Julie Vos to go on sale, and then I scoop up a few goodies for myself. And because my birthday is at the end of the month, I always make it my gift. 😉
Juliet Hoop & Charm Earring: Sale Price, $120 These gorgeous pearl drop earring are my gift to myself this year.
Palladio Stud: Sale Price, $85 I'm also considering these bold studs, with a black glass center. I think they would look so chic with all my turtlenecks. Available in black, blue, green or clear.
Calypso Station Necklace: Sale Price, $125 This is a LONG neckace, so it will help create some movement and length when layered over a sweater or dress. Available in clear, pearl, green, and pink.
Windsor Gold Link Bracelet: Sale Price, $195 I love a bracelet that packs a lot of punch, and this gold link option is all you'll need to do just that.
Spanx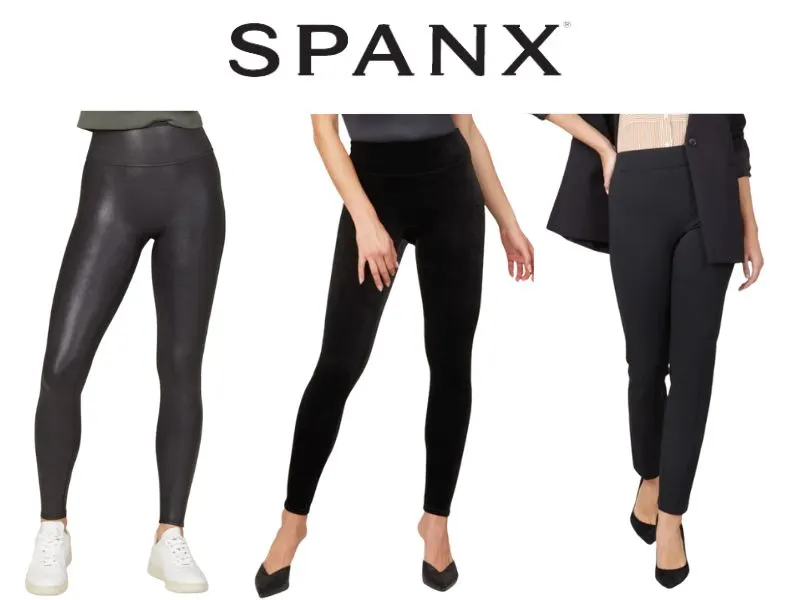 We love Spanx here at The Well Dressed Life. But I'm not so inclined to wear shapewear as I get older.
Don't get me wrong, I need it now more than ever, and I'll throw some on if I'm going to a wedding, but on the daily? No.
What I do wear are Spanx bottoms. They are fantastic and available on a size-inclusive scale.
Faux Leather Leggings: Sale Price, $79 The original, the best, worth every penny. I've tried all the other brands and always go back to these. Available in regular, petite, and tall, in XS – 3X.
Velvet Leggings: Sale Price, $79 New to me this year, but are a fun way to add texture to a holiday outfit that will be comfy. Though I would stick with the black and skip all the colors, they will be easier to wear and more versatile. Available in XS – 3X.
The Perfect Pant Slim Straight: Sale Price, $118 Anything in their "Perfect" collection is, in fact, perfect. But their Slim Straight is the pair I wear the most. You can take them to the office, wear them on the weekend, and pack beautifully. Available in regular, petite, and tall, in XS – 3X in black, navy, or pinstripe.
Birdies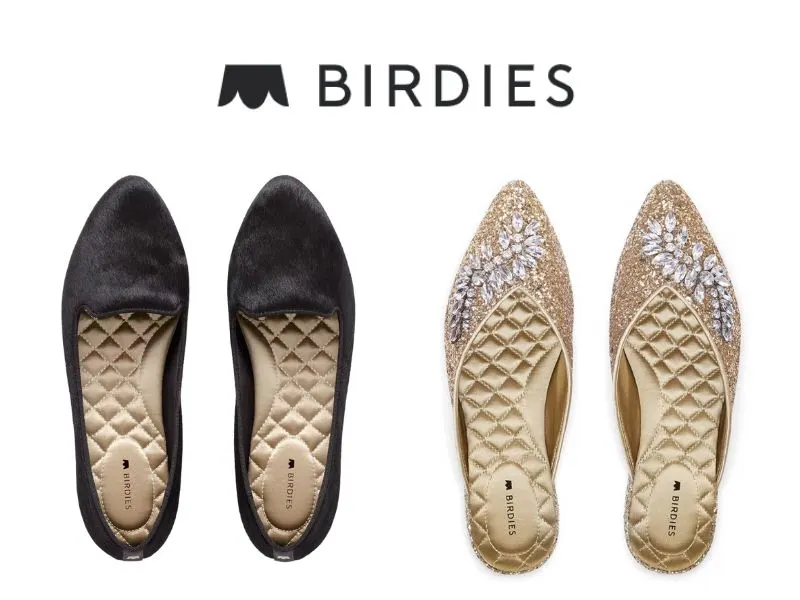 If you are just discovering Birdies, we did a feature on them last week. Simply put, these are what I wear entertaining at home during the holidays. Their classic Starling Loafer is not part of their sale. They NEVER discount them. But what is on sale is still great. Use code THEBIG25 at checkout.
The Swan: Sale Price, $125 For as simple as my clothing choices are, I love nothing more than an over-the-top shoes. And The Swan takes that idea but makes it a slipper-shoe. With a pair of slim dark jeans and a button-down, these sparkly slides are like jewelry.
The Blackbird: Sale Price, $105 These are similar to the Starling Loafer but part of the promo. Available in black calf hair (above) or a black loafer with a fun cheetah tassel.
Mejuri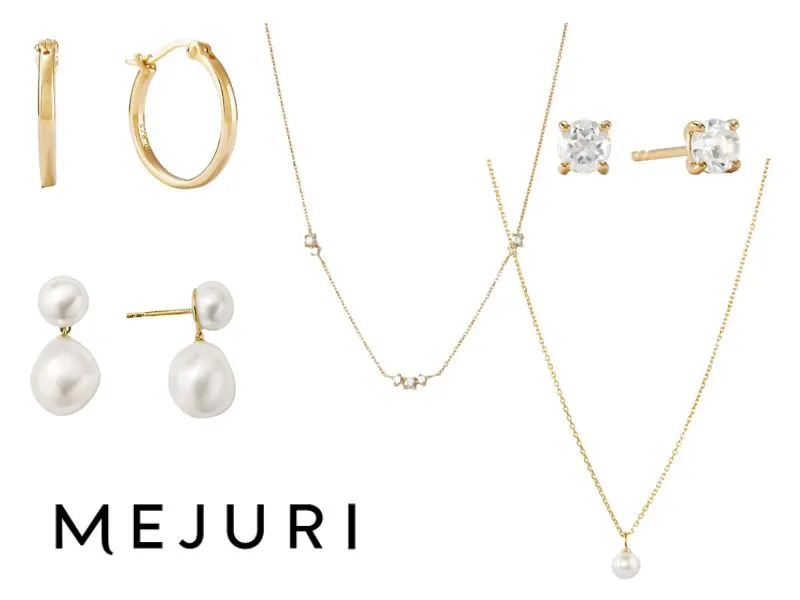 Mejuri is my favorite brand of well-priced, well-made jewelry. I would buy every one of their pieces if I could. Here are my favorites from their sale, which gives you 20% off an order of $150.
Midi Hoops: $58 Perfect, thin everyday earrings.
Round Topaz Studs: $58 These round topaz earrings are a better alternative to CZ studs. I adore them in this square shape too.
Bold Pearl Drops $98 My heart stopped for a second when I saw these stunning pearl drop earrings. I'm in any time you can take a classic pearl and make them a little different. These might be in my cart too 🙂
Floating Saphire Necklace: $98 What a gorgeous gift this floating necklace would make, and all of their pieces come beautifully packaged in a lovely box.
Mini Pearl Pendant Necklace: $98 Another gift option or self-purchase. I like this sitting in the collar of a blouse, on its own, or layered with other pieces.
Bold Link Chain Necklace: $178 Finally, I bought this for myself earlier this season and loved it so much. It's just a simple chain that stands on its own or works thoughtfully layered. It looks pretty under a collar or sitting over a thin sweater.
Lo & Sons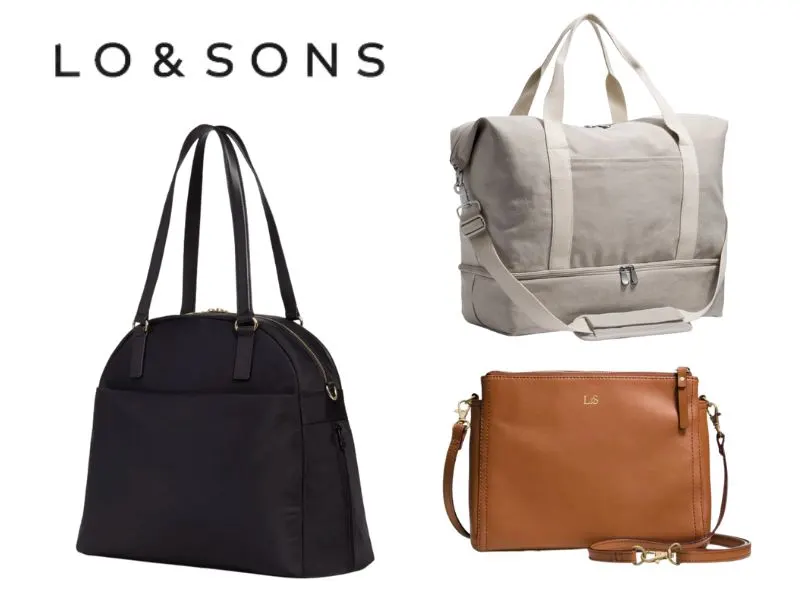 Lo & Sons only recently started to offer promotions on their inventory. I have all three of these bags and paid retail for each one of them, and I'll tell you, they have been worth every penny.
Catalina Delux: Sale Price, $107 A phenomenal weekender bag. Perfect if you need something for holiday travel or would make an excellent gift for the college-age niece or friend on your list.
O.G.2: Sale Price, $189 This is the best work/laptop/travel bag I have ever owned. I don't fly for work anymore (thank goodness), but when I did, the O.G. bag was what I carried. This thing is indestructible, fits everything, slides over the handle of your roller bag, and isn't heavy – until you put your stuff in it.
The Pearl: Sale Price $149 We've featured The Pearl a few times this month, but it's always worth mentioning, especially when it's on sale. You can customize your bag and pick out different leather combinations, colors, lining and hardware combinations. I have the tan option above. It's gone everywhere from Whole Foods to Europe with me and never fails to be just what I need.
Rothy's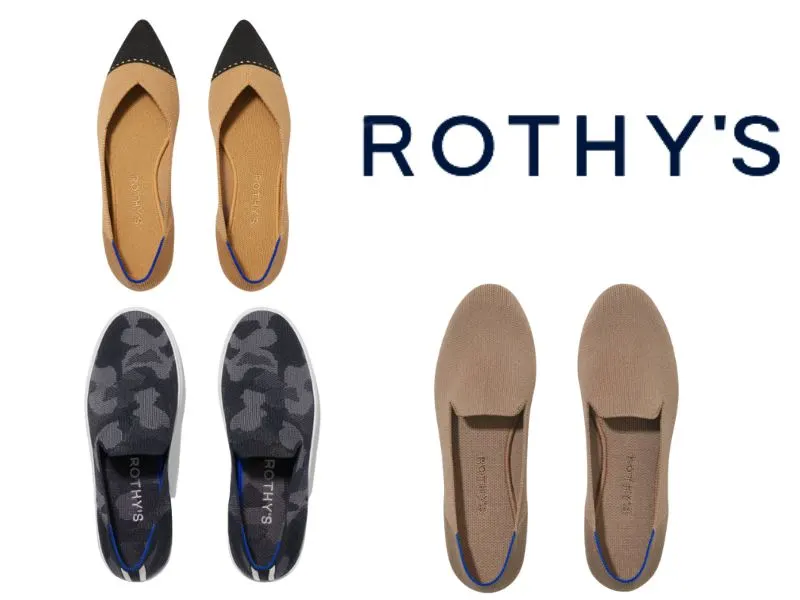 Finally, Rothy's. Long-time readers know I've been singing their praises for years and this weekend's sale is the best they've ever offered.
The Point: $99: The Point is my favorite; I have the Camel Cap Toe above and the Big Cat.
The Original Slip-On Sneaker: $69 Surprisingly comfortable; I have them in this gray camo, and they work with any sporty leggings outfit.
The Loafer: $109 And The Loafer, in this mushroom color, is the perfect neutral in a lightweight shoe.