Thank you, Bombas and Collective Voice, for sponsoring this post.
One of the biggest pain points in our home is socks.
Socks are indeed the bane of my domestic existence.
They are all over the place and rarely paired together.
And up until a few weeks ago, we had a giant basket filled with mismatched and miscellaneous socks from toddler size to men.
But since we got home from the beach and fully in back-to-school mode, I got the idea to start all over.
After running around the house, clearing drawers and closets of all the old, tattered socks, I was shocked to see how many we held on to.
The volume alone was making it unmanageable.
I decided it would be easier to have less but invest in better quality.
So I bought all of us a few staple pairs from Bombas.
About Bombas
As you know, I like to use our platform to introduce brands that are producing high-quality products and doing good.
And if you don't already know about Bombas, let me tell you, they are worth the hype.
They create socks that solve all the issues, from painful toe seams to annoying pilling and no-shows that slip. You name it, they found it.
Then, they tweaked and tweaked until we reached total perfection.
Designed with built-in arch support, a blister-preventing tab, and seamless toes, these socks are ready for anything.
And if creating a solid pair of socks wasn't enough, Bomba's mission since day one has been to help those experiencing homelessness.
That's why Bombas donates an item on your behalf for every item you purchase.
So you buy a sock, they donate a sock.
To date, the brand has donated more than 100 million items to more than 3,500 community organizations. That's pretty incredible.
Save 20% on Your First Order
Bombas was nice enough to reach out and offer our readers 20% off their first purchase with my code WELLDRESSED.
So, whether you have socks all over your home like gremlins or you're looking for a great fitting pair, you can take advantage of the discount on your first order AND get free shipping on any purchase $50+.
My Favorite Bombas Socks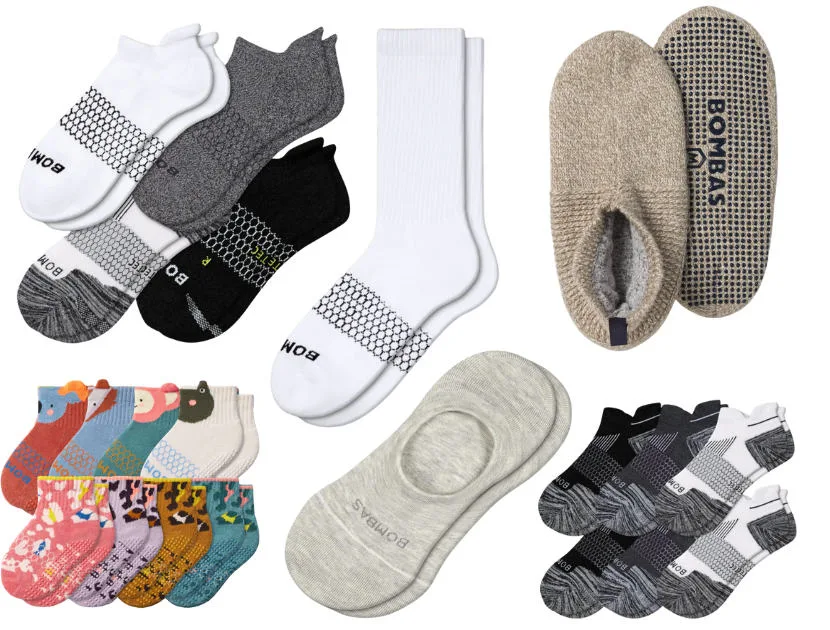 Women's Ankle Sock Starter 4-Pack
Maddie, my high school rower, gets really bad blisters after long runs during training, so I picked up a few of their ankle sock starter packs because of their blister preventing tab.
You can see it in the featured image right at the heel.
It's amazing the difference they make.
You can save up to 15% off packs and use your 20% off code for additional savings.
Available in sizes small, medium and large.
I wear a shoe size 10 and went with the medium.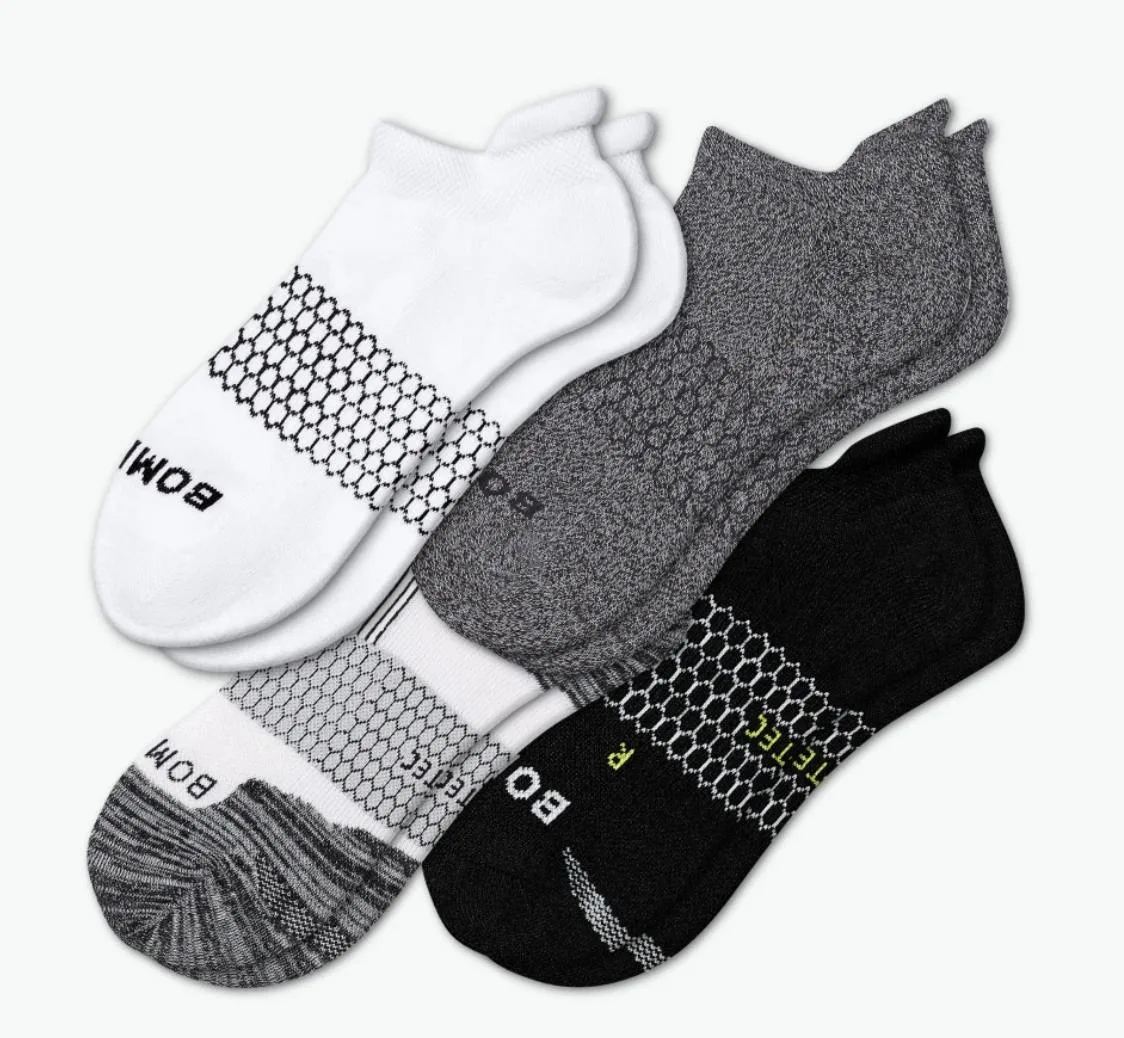 1
Women's Ankle Sock Starter 4-Pack
Bombas
$56.05
Women's Solids Calf Socks
In terms of athleisure style, we're going to see calf socks play the part of an accessory.
Paired with your favorite fashion sneakers, I like how they look folded down, over a legging with an oversized sweatshirt.
Available in four colors in small, medium and large sizes.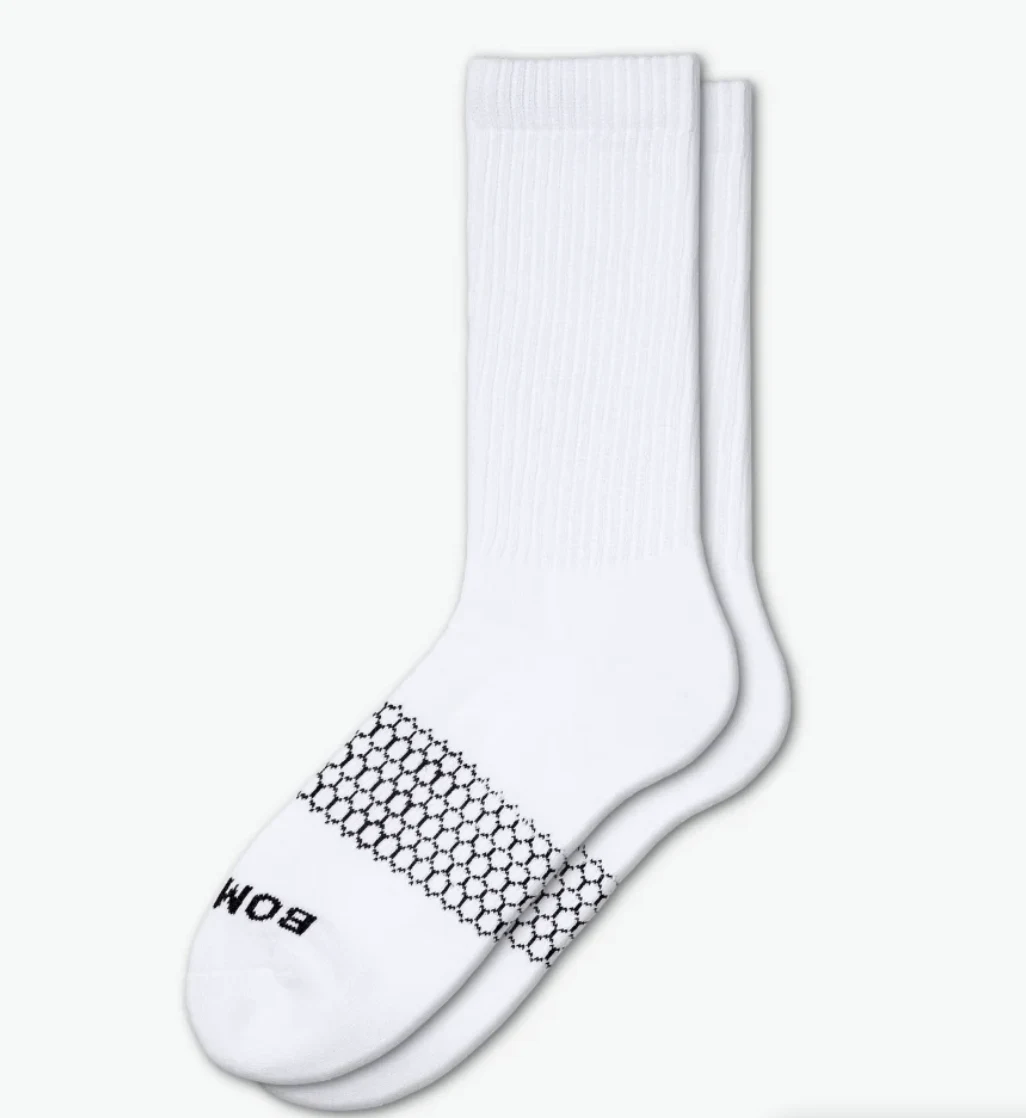 2
Women's Solids Calf Socks
Bombas
$14.00
Gripper Slippers
Half slipper, half sock, "Gripper Slippers" are ideal for wearing while working from home if your office, like mine, is drafty.
They would also make a fantastic under $50 holiday gift.
Available in a range of color options, in XS – L.
Also available in men's, youth and toddler size.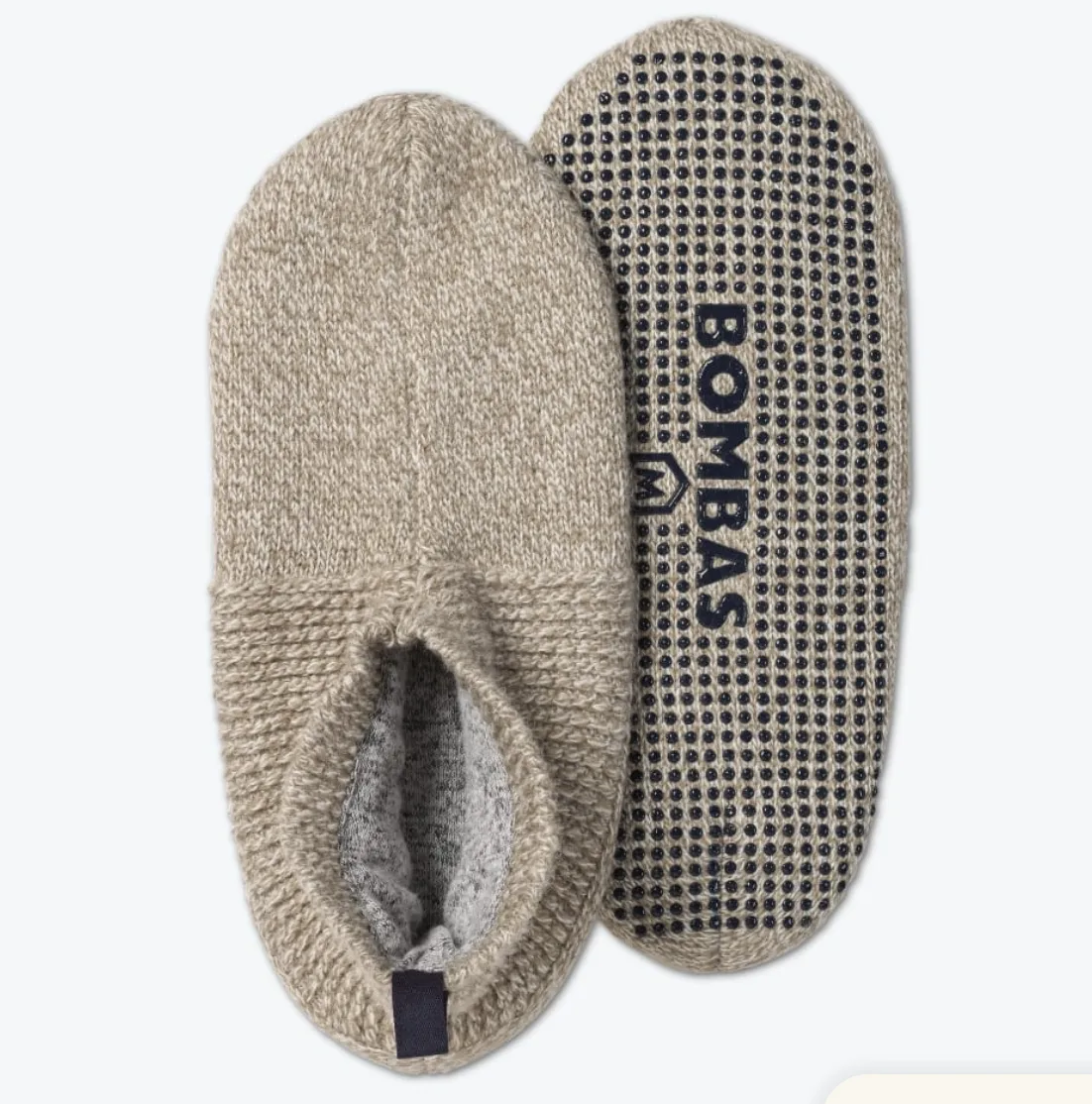 3
Gripper Slipper
Bombas
$45.00
Toddler Gripper Calf Sock 8-Pack
Their Toddler Gripper Calf Socks are engineered to have no annoying toe seams, and they are just SO stinking cute if you have a little one in your life.
I picked these up for Viv since she's headed to pre-K in September. (insert me sobbing.)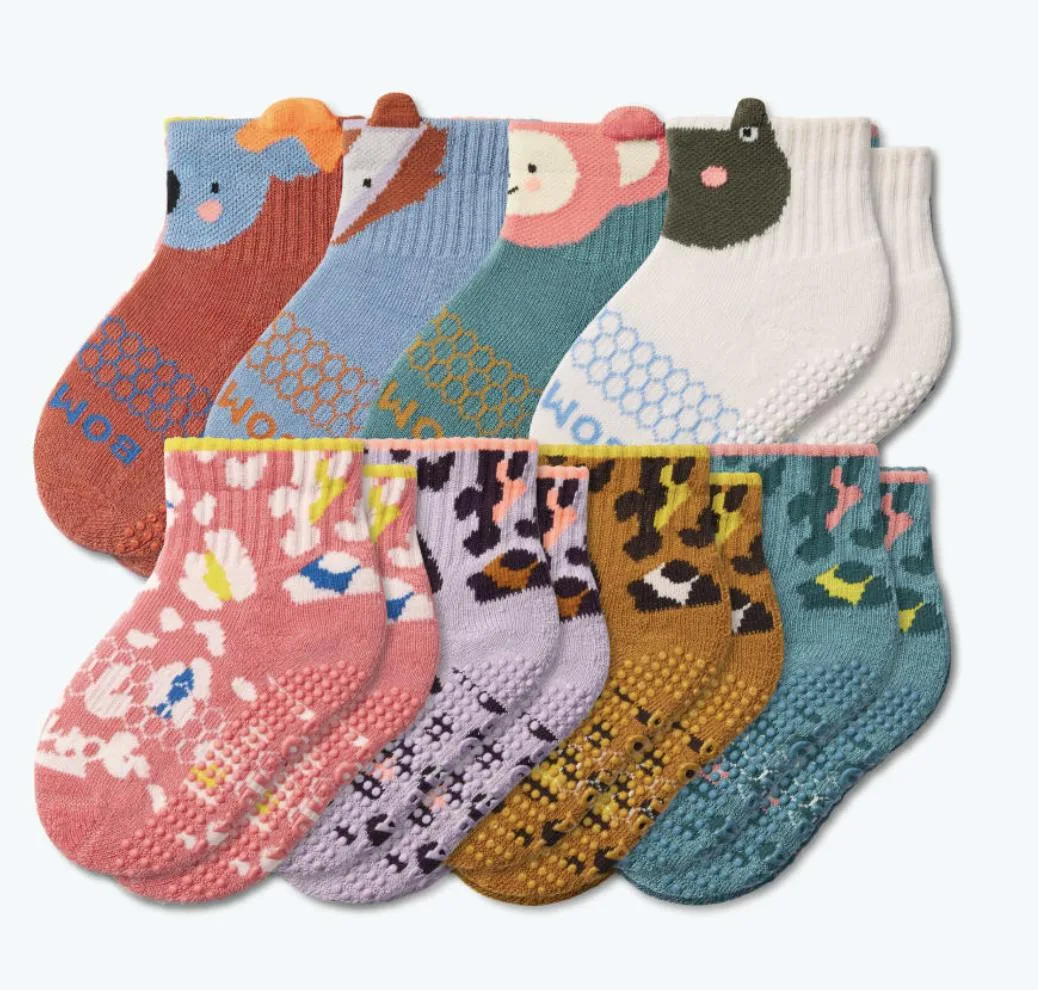 4
Toddler Gripper Calf Sock 8-Pack
Bombas
$57.60
Women's Lightweight No Show Socks
I've tried lots of no-show socks, and these are excellent; worth the spend if you find most no-shows slip and slide inside your shoe.
I bought three pairs and I'm guarding them with my life.
Available in small, medium and large in several colors.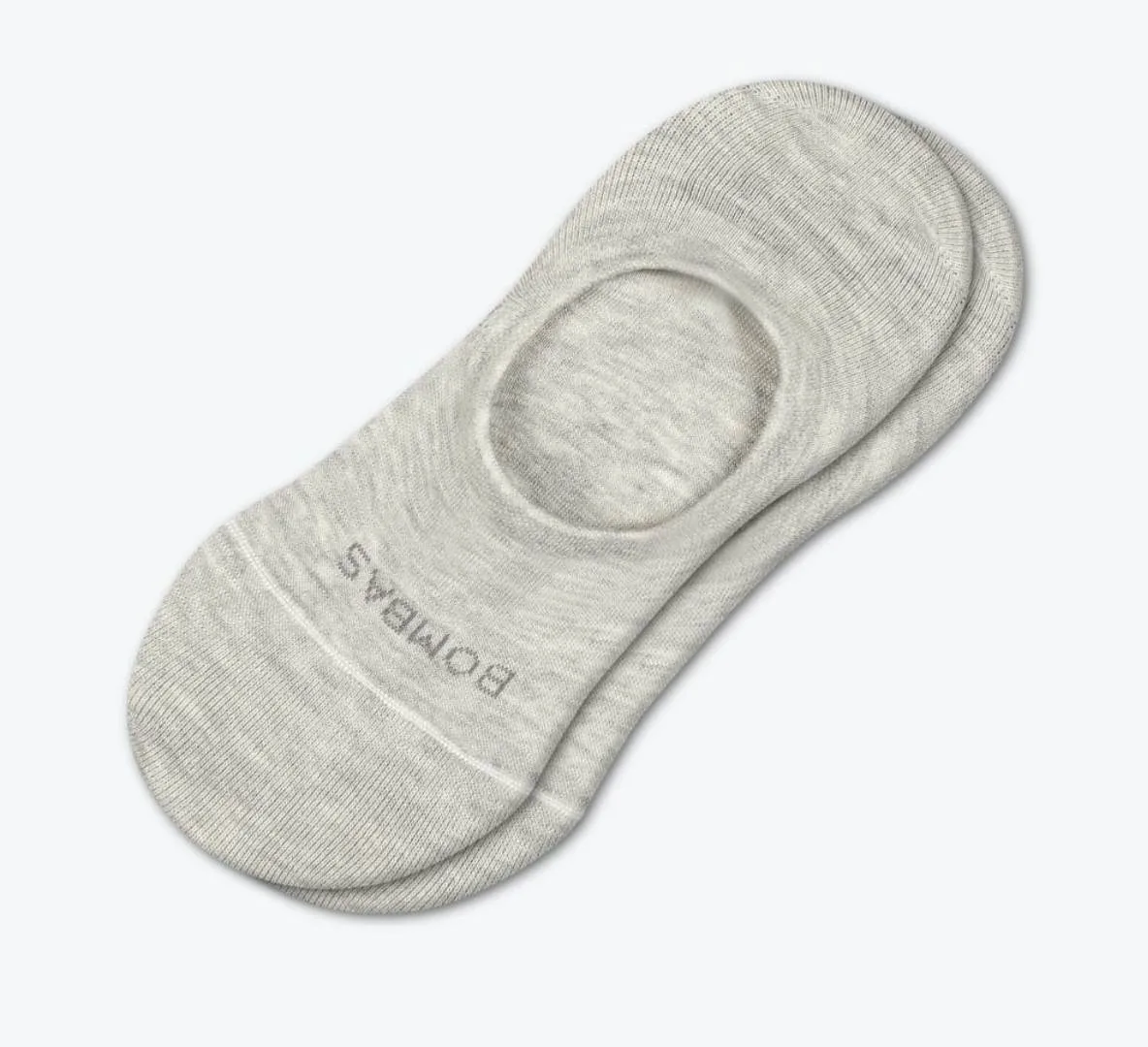 5
Women's Lightweight No Show Socks
Bombas
$13.00
Men's Running Ankle Sock 6-Pack
Finally, I picked up a 6-Pack of Running Ankle Socks for Bri.
Of all of us, his sock collection was in the most pathetic state.
I figured, we're well into our 40s now, we can buy nice socks. 😉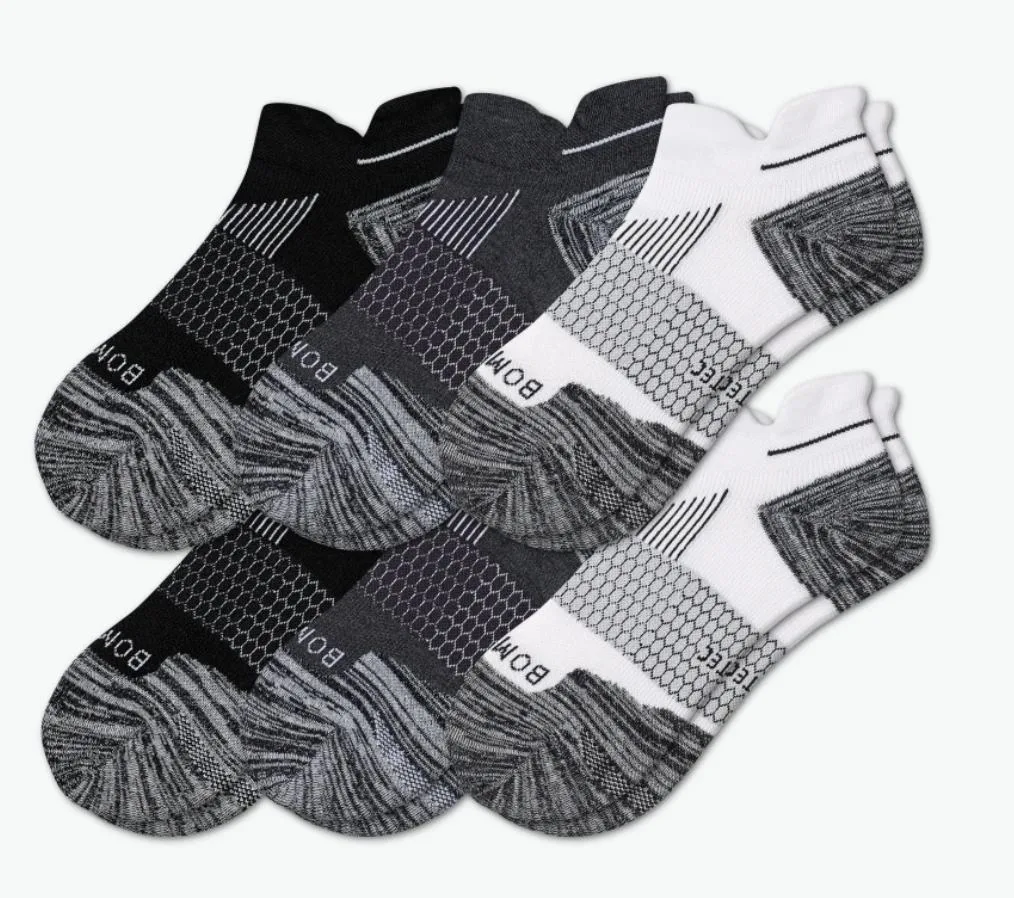 6
Men's Running Ankle Sock 6-Pack
Bombas
$94.05