Before we dive head first into our May content, let's take one more look at your favorites from last month. For our new readers, every month we round up the most popular items featured on the site determined by you.
Think of this like a "best of" list, vetted by our community.
April's Top 5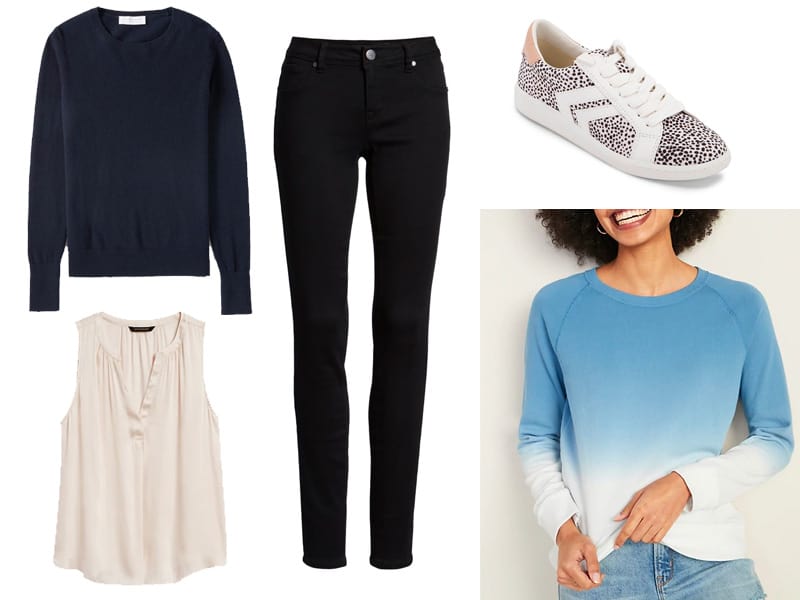 Once an item makes it to a month's top 5, they become part of our basics, so I feature them in future posts to help you build a truly functional, mix-and-match wardrobe.
Let's jump in …
Tank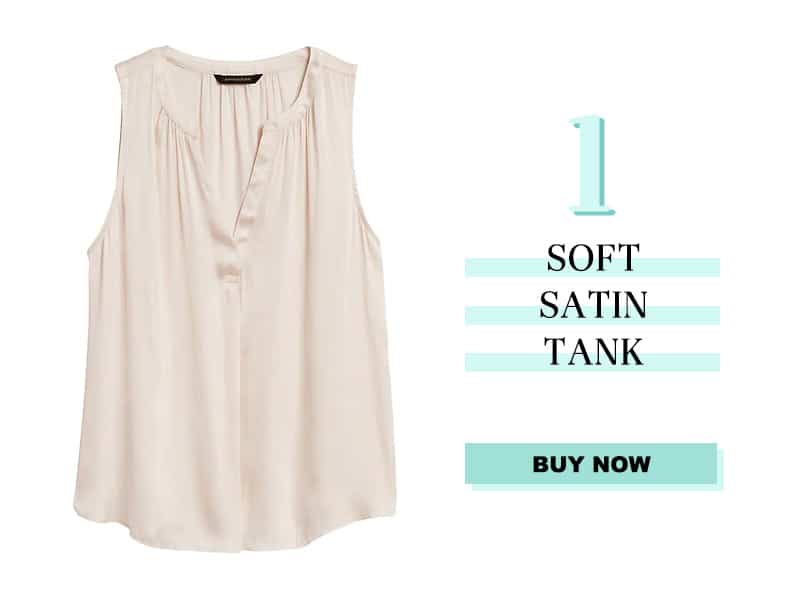 Soft Satin Tank, $64.50 (On Sale for Under $40)
Can we please protect Banana Republic? It's one of the last remaining retailers that offers modern, yet conservative workwear at reasonable price points in all sizes. This tank is a must-have whether you go (eventually) to an office, or need a layer for casual sweaters. It's available in seven colors, including black and white, in regular, petite, and tall, from XXS – XXL. Currently, it's on sale for under $40. If you need a fresh layer and have it in your budget, consider picking up a few.
Sweatshirt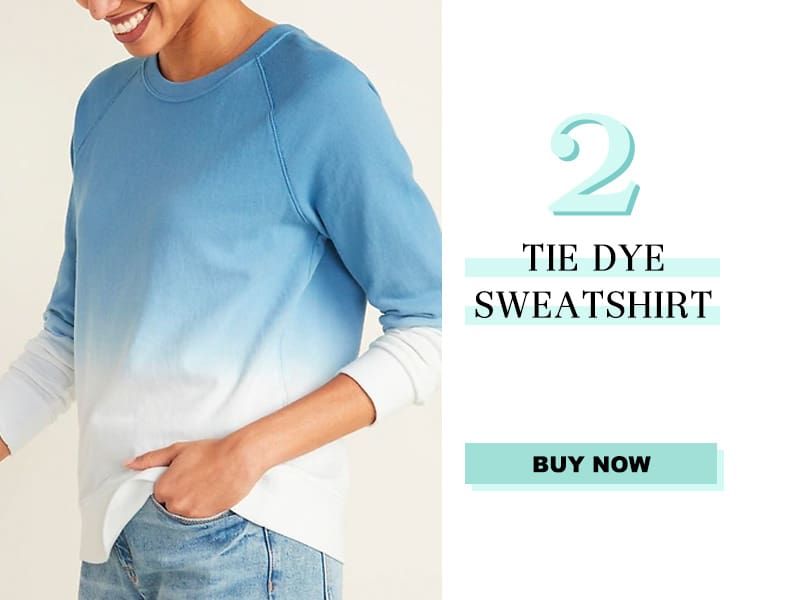 Tie Dye Sweatshirt, $20
Readers loved this Old Navy Sweatshirt in pink and blue (above) "dip dye" – a grown up way to wear the tie dye trend. It's not a heavy sweatshirt, but is still soft and cozy. Best worn with your favorite jeans and crisp white sneakers. It's under $20 at checkout, with lots of size options (including tall). If in between sizes, size up.
Jeggings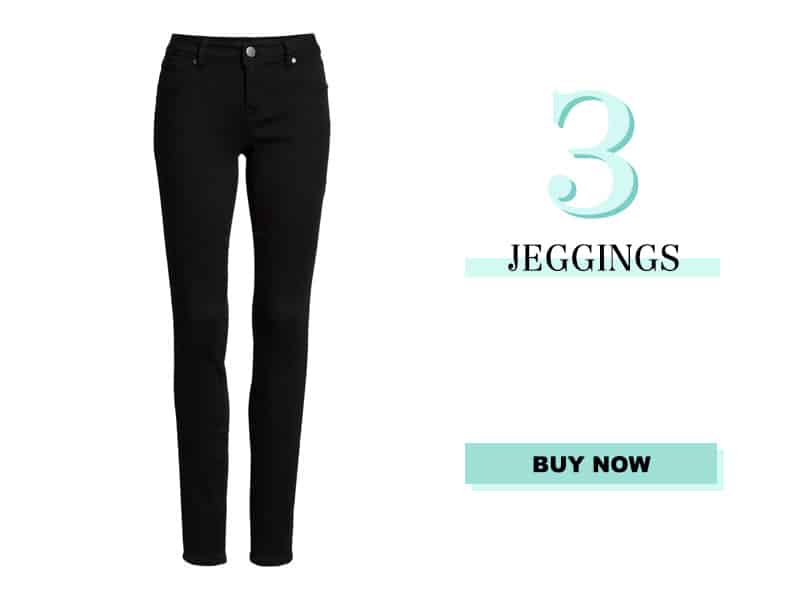 Jeggings, $39
As much as I want to feel put together at home, comfort is still a huge factor. I have to be able to be productive at work and hop on the floor to play with the baby. These jeggings, by 1822 Denim are perhaps the most perfect pair of work from home pants. They are cut like a jean with the stretch and comfort of a legging and are under $40. I absolutely love them. They run true (with a lot of stretch) and come in black (above) and blue denim here.
Sneakers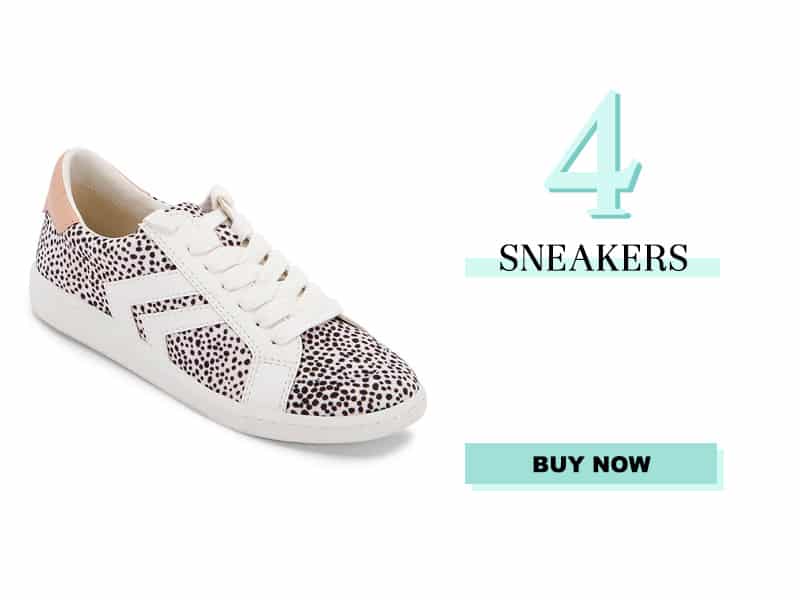 Sneaker, $69
I miss cute shoes, so I picked up these adorable Dolce Vita sneakers. This print is called "leopard" but it's subtle, and pretty. They were part of our Work From Home Capsule, and add just a little bit of personality to a any of our comfortable basics. They ended up being one of the top selling sneakers I've ever featured!
Sweater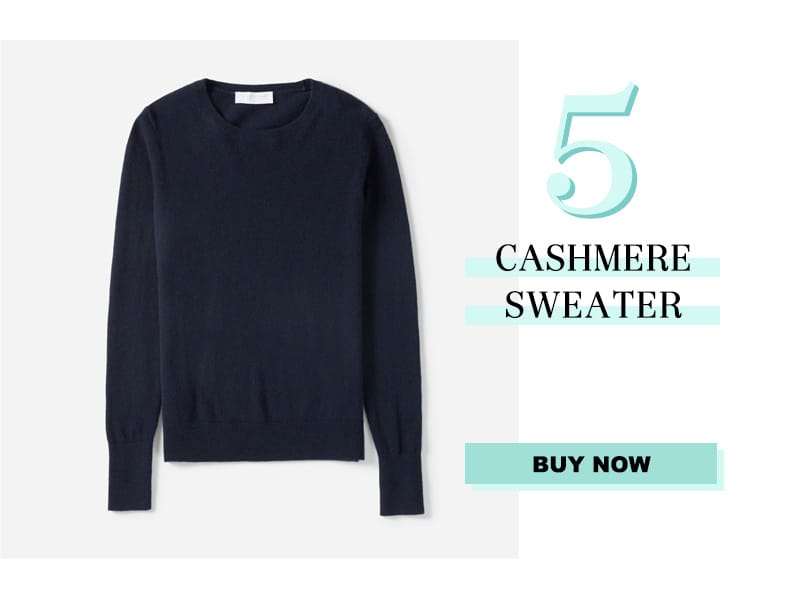 Cashmere Crew, $100
Finally, this perfect cashmere sweater from Everlane rounds out our top FIVE for April. It comes in an array of colors, is super high quality, and comes in sizes XXS – XXL. I'm hoping, as the retail landscape changes, they start to offer more depth in their sizing. Especially since the future of stores like J.Crew is hanging in the balance, there is a need for simple, classic American style, that prioritizes size inclusion.
---
Our Content is Inspired by Our Readers
Our readership inspires all of our posts and is not sponsored or paid for by brands or retailers.
Recommendations are based on my experience as a personal stylist View Post and wardrobe consultant for over a decade. I worked with busy, down-to-earth women who wanted to look chic and feel confident but were often confused by so much of retail.
Some links are affiliate links, which means if you purchase via our site, we receive a small commission.
If you enjoy our content and would like to help us grow, please consider following on Instagram and join our Private Facebook Group to access more advice and exclusive in-depth conversations with other like-minded women.
---