Mother's Day is just a few weeks away, so if you are looking for a a sweet and simple gift for mom, or a hostess gift, or if you just love flower arrangements, I've found just the thing.
During one of my late night scrolls, I came across The Flower Crazy DIY Floral Design System (Cube) by Michael Gaffney on Amazon for $30.
Because I have zero chill, I ordered it immediately.
Then I ordered a second one.
Then a third.
The third is sitting in my gift closet waiting for the perfect occasion.
The others I have scattered around my house.
This genius cube is affordable and makes creating chic flower arrangements a breeze.
Updated : We might have sold this out on Amazon! but you can still buy it directly on their website here.
Flower Crazy DIY Floral Design System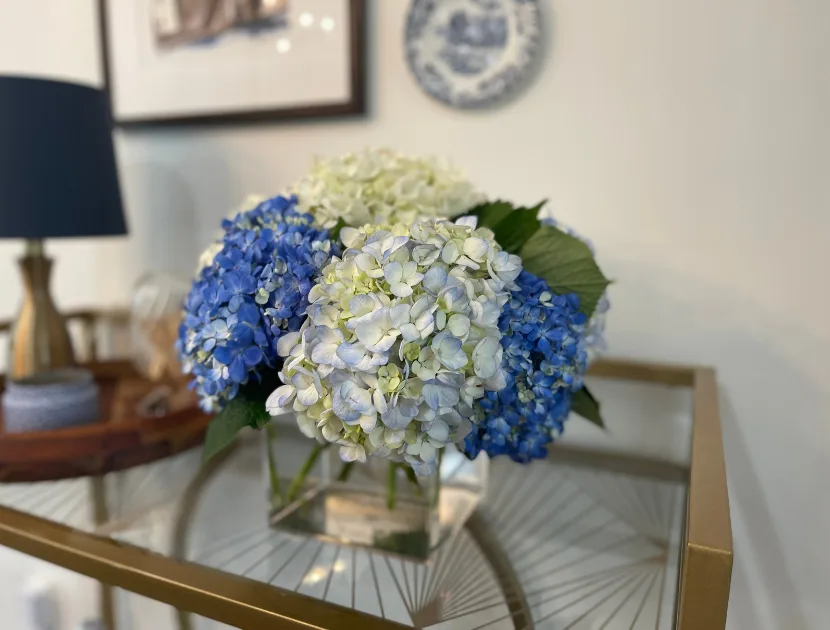 Flower Crazy DIY Floral Design System (Cube) by Michael Gaffney, $28
Now, if you've been here for any amount of time you know I take great pride and have a lot fun with gift giving.
So this here is my jam.
Here's how it works:
The Flower Crazy Design system includes a base, three lids, and a 12 "recipes" booklet to help you create impressive arrangements.
The instructions are simple and specific, telling you exactly what kind and how many flowers you need.
Each lid is unique with a pattern to create the different arrangements
And I like that you can lift the lid with the flowers intact to refill the water and you won't mess anything up.
I've followed the instructions and done my own thing (above).
Both ways worked out beautifully.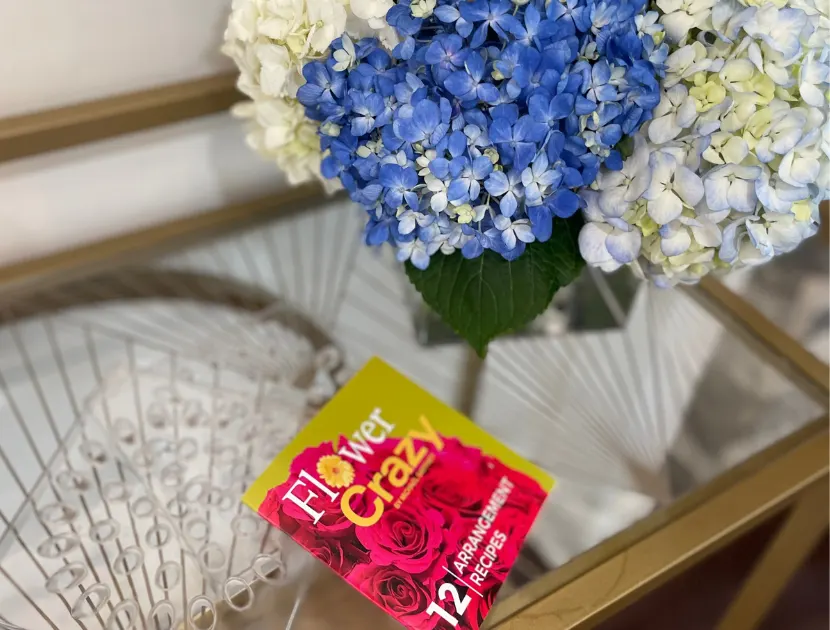 This is my new go-to hostess gift.
I'll pick up some fresh flowers and make an arrangement, wrap it in some cellophane and some silk ribbon and you're set.
You'll have an affordable and thoughtful gift that easy to put together and makes big impact.
So if you plan on bringing your mom flowers next month, are headed to a friends for dinner, or just like decorating, this will elevate affordable grocery store flowers into something special.